Enter to Win a $30 Starbucks Gift Card with Memfy Giveaway Ends Feb 28 2014
/
So, you may have figured out that we Parent Spotters love coffee (here's your first hint).
In fact, love is kind of a weak word… there should probably be some sort of special word for how we feel about our java.
You know how they say Eskimos have 100 words for snow? Well, there should be 100 words for coffee and how much we love it :). For example:
Javalicious (reserved for coffee with whipped cream on it)
JamochaMeHungry (for those little espressos that beg to be eaten with a croissant)
BrewTastic (a really great homebrewed coffee)
Well… you get the idea, but I digress a bit (a lot, actually).
Today we have an exciting giveaway for a $30 Starbucks card. Think of how much Javalicousness or JamochaMeHungry that'll get you! 😉
Enter often and well. Make us proud!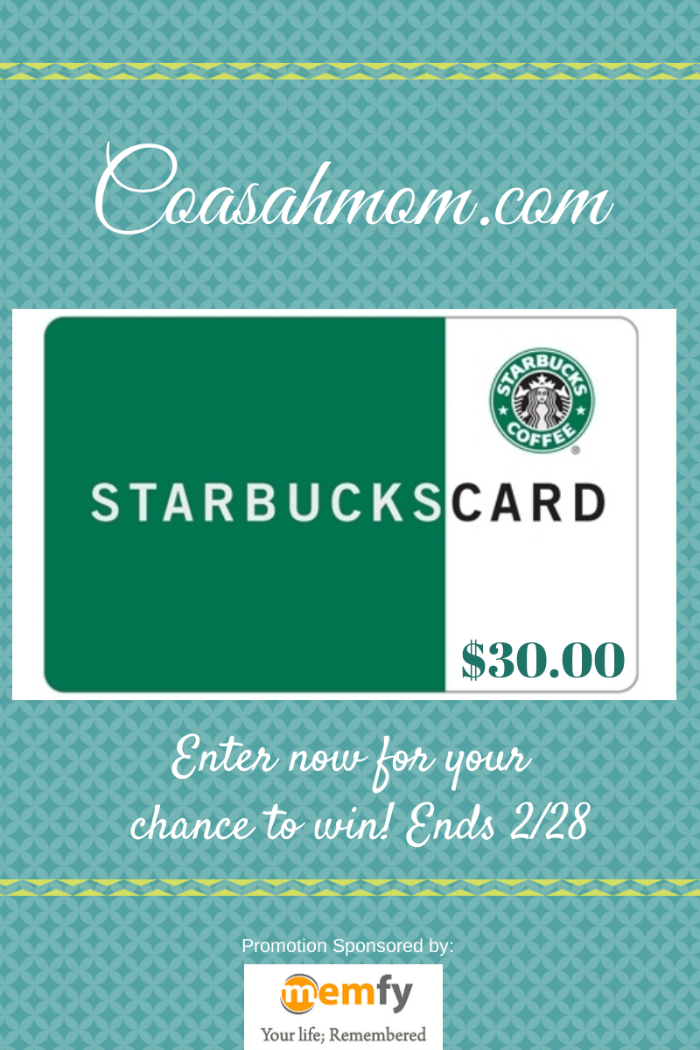 A special note from Confessions Of A Stay At Home Mom: Social sites are popping up left and right some are good and some are bad and some are good enough to really make the cut. The ones that get to stick around are the ones that offer something unique to their users. For example Memfy.com allows the user to achieve different aspects of the site; they may create posts pertaining to only special memories or create posts to keep their life straight and remember those important dates. By adding friends and family they are then allowed to share these memories and also learn of their friends and family's memories as well. There are several different ways that the site itself can be used and to me that's what completely makes it more unique than others. Because of this I personally believe that we could all benefit from Memfy.com in one way or another.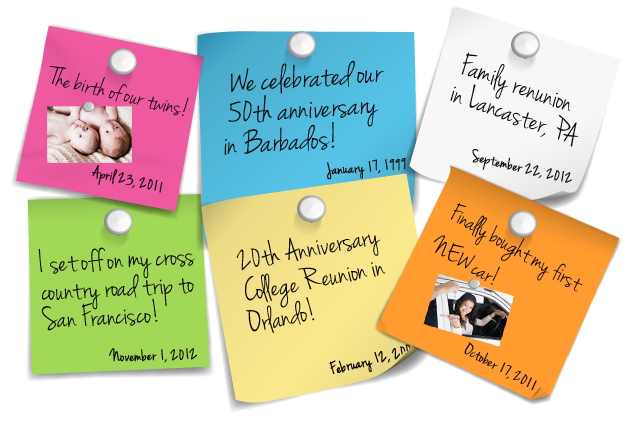 Here is some information from the site description:
Memfy.com is designed to help you remember those important dates and events throughout your life. And not just the biggest milestones in your life, but particularly those little moments of joy, comedy and sadness that we all go through and usually get forgotten with time.
In honor of their amazing site and the readers at Coasahmom.com they are giving away a $30 Starbucks Giftcard to one lucky winner.
Enter below for your chance to win!
Dates: 1/28-2/28
Limited to the Continental US.
Sponsored by: Memfy.com
Hosted by: Confessions Of A Stay At Home Mom