I live in Canada's only desert climate, in southern British Columbia, which makes for perfect weather for growing cherries and peaches, and hanging out by the lake.
Unfortunately, the dryness also takes a toll on my skin, leaving it dry, rough, and feeling tight and itchy, especially in winter and spring. Not fun!
So, when Intega reached out to me to try their Ureadin Ultra 10 Lotion, Lotion Spray and Podos hydrating skin gel, I was happy to accept the challenge.
I tried the Intega Ureadin products every day for three full weeks to test them out. I wanted to make sure they were great before I recommended them to you!
Ureadin Ultra 10 lotion review
Here's what my results using the Ureadin Ultra 10 Lotion looked like.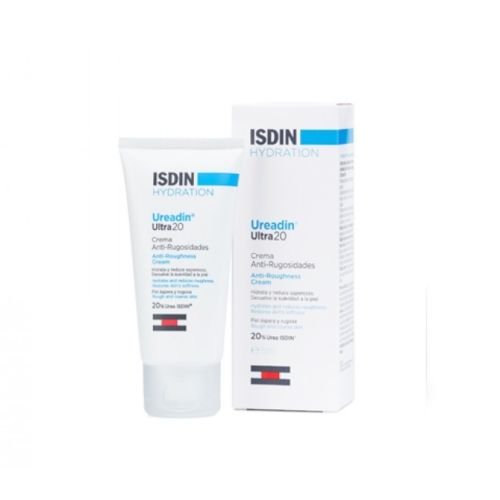 I haven't edited these photos; they're exactly as they came out of the camera (except for reducing the size a bit).
Ack – look how dry my hands were before I tried the lotion! Yuck! They felt so dry and itchy.
The Ureadin Ultra 10 Lotion is designed to repair and hydrate dry and flaky skin, which is perfect for me!
Here's a before and after photo after applying the Ultra 10 Lotion.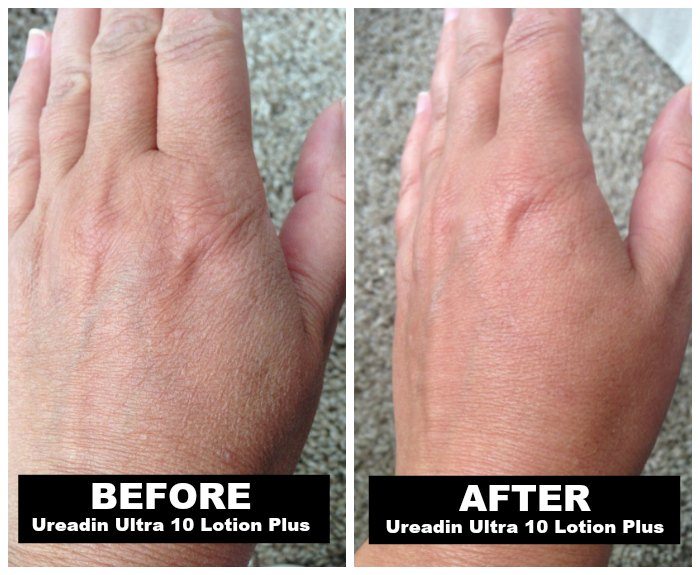 I really wasn't expecting such a dramatic change!
I especially love that the itching and irritation that come with dry skin disappeared.
Ureadin Lotion Spray review
The Ureadin Lotion Spray pretty quickly became an essential in beach bag.
It's a spray lotion that absorbs in seconds and leaves my skin feeling silky smooth and moisturized. I love how quick and easy it is to use, making it perfect for top ups when I'm out and about!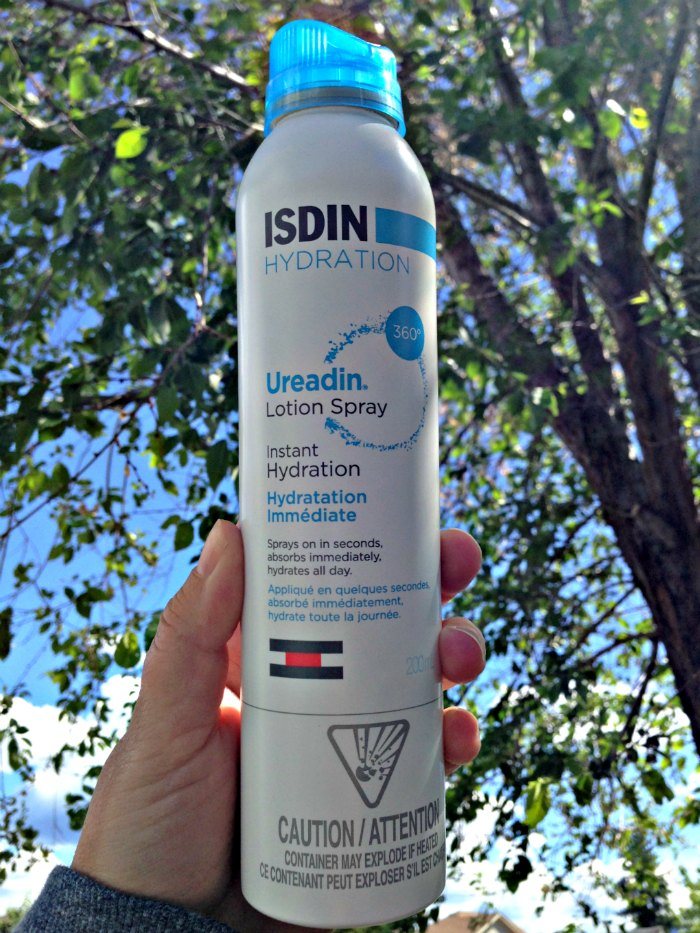 Ureadin also makes Podos, a hydrating gel oil. It's designed to repair and hydrate dry and cracked feet. Podos was the perfect thing for me as sandal season is well upon us.
Like the Ultra 10 lotion, and Lotion Spray, Podos is incredibly soothing with intense hydration. It lasts for 24 hours and has a fresh, light, non-greasy gel-oil texture.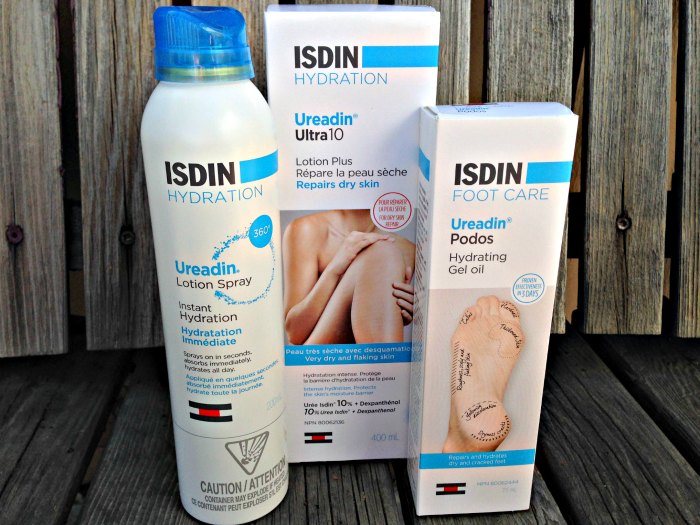 You can pick up Ureadin Ultra 20 on Amazon here.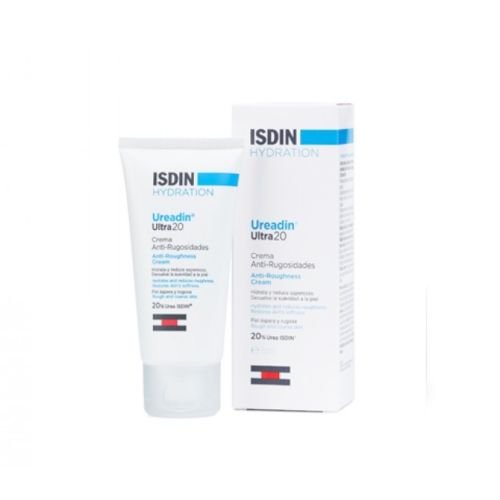 Disclosure: I am part of the Intega Influencer Campaign and I receive special perks as part of my affiliation with this group. The opinions on this blog are my own.