How to Create Your Personal Place FREE online course from Concordia University #cuwselflead

Disclosure: This is a sponsored post on behalf of Concordia University.
Have you ever felt like you're stuck and just not able to achieve further growth in life? Do you want to enjoy a successful career and have time to enjoy life?
How to Create Your Personal Place is a 100% free online course from the experts who designed the one-year Master's Degree in Organizational Leadership and Administration (OLA) from Concordia University Wisconsin. It will help you gain crucial insight and skills about managing your personal goals and achieving the growth you need to achieve your dreams.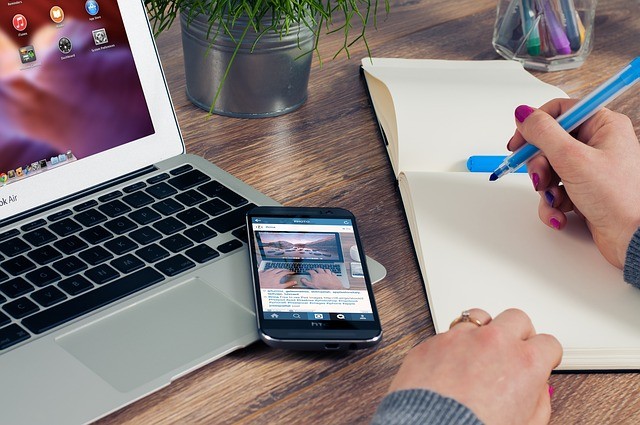 The Power of Connection and Encouragement
The course is all about personal growth, connecting with others and encouraging others to achieve what they want in their own lives. This formula has helped many industry leaders and successful business men and women throughout history to build their empires and amass huge fortunes, as well as achieving their dreams in many other areas of their lives.
It's FREE – so sign up here to get access!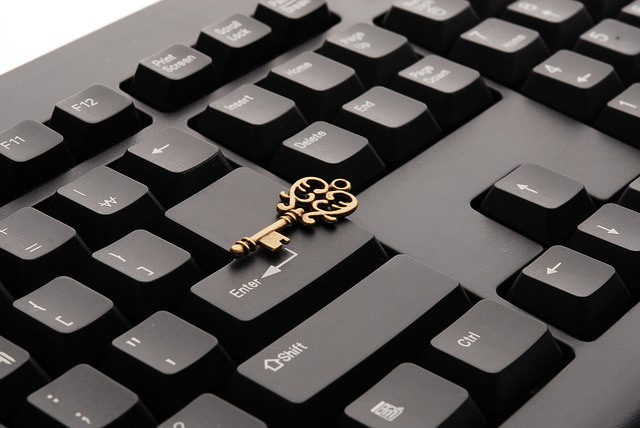 What will you learn?
The tremendous importance of forming your own personal space and working on achieving personal growth
The how to's of teaching yourself how to grow on a professional level
Connecting with others – why it is a crucial part of achieving success, and how you can improve your interactions with others while leaving behind any inferiority complexes
Encouragement and giving – how it will work to complete your formula of achieving true greatness.
What's included?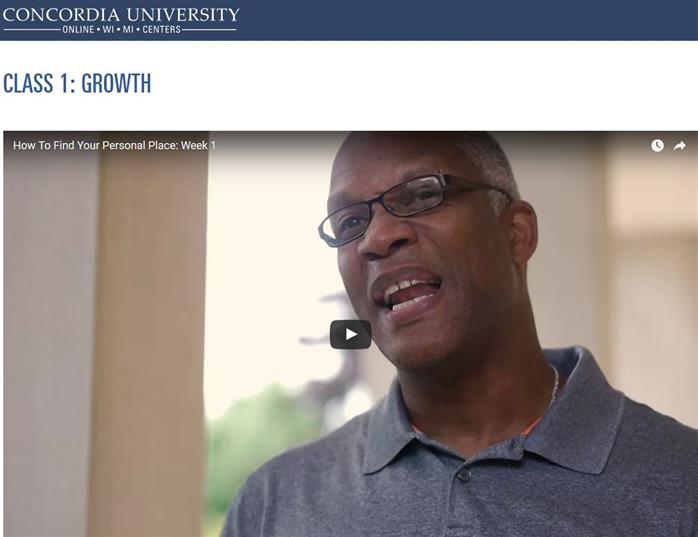 The course has four main parts: an introduction, plus modules on Growth, Connect, and Encourage.
You will find useful materials such as instructional videos, short essays, downloadable worksheets and interactive polls to help you progress through the step-by-step process to achieving professional success.
Main points are presented in a clear and concise fashion. In How to Create Your Personal Place, you are encouraged to adopt your own goals and work on improving yourself.
All content is from Concordia University Wisconsin's 100% one-year Master's Degree in Organizational Leadership and Administration (OLA). An OLA is an alternative to an MBA that focuses on your personal growth and a leadership potential. You can find out more about an OLA here and here.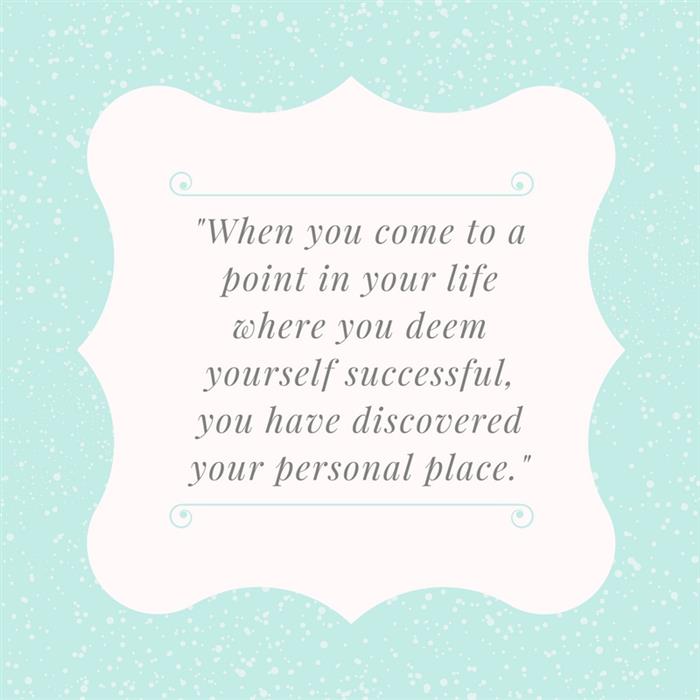 How long will it take?
The course is completely free of charge, and it takes only about three weeks to complete and about three to four hours of work per week. It consists of three distinct and well-organized parts delivered conveniently to your inbox.
The Bottom Line
Do you want to get unstuck and know yourself better while accelerating your progress toward the accomplishment of all your dreams? Subscribe to the How to Create Your Personal Place course today, and you will get effective advice, insight and information on how to improve your approach to self-growth, make networking work in your favor, and become truly accomplished while helping others succeed!
Want to try it for yourself?
It's FREE – just sign up here to get access!