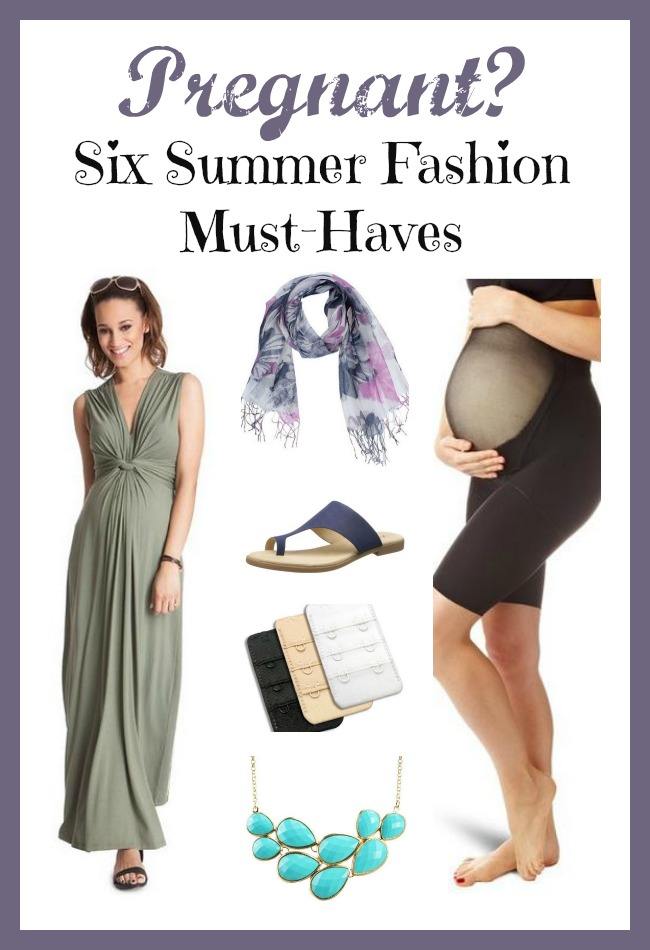 So you're pregnant during the summer— congratulations?
It is hot, it is sticky, and it can be miserable! And dressing yourself as your belly grows only adds to the misery and frustration, but it doesn't all have to be bad. With a few basic must-haves to keep you comfortable and stylish, you can enjoy summer while being pregnant.
Maxi dresses
Sure, shorter dresses may look better and feel better, but have you seen what your belly does to them? The back looks fine and the front looks like your stomach ate half the dress material. Do yourself a favor and get two maxi dresses like this gorgeous Saraphine Maternity Womens Khaki Green Knot Front Maternity Maxi Dress in neutral colors. Save the short dresses for later.
Summer scarves
They aren't only cute, but they help mask a gigantic belly and they can come in handy to mop up any sweat you may be dripping. Plus, if you don't want to buy too many maternity or larger clothing items these will help you stick with basics, which are cheaper, and dress them up when you want to help change up your look as you desire. The Scarfand's 100% Natural Cotton Bold Color Bosk Print Oblong Scarf comes in dozens of colors.
A good pair of sandals
One day your feet are normal, and the next they are huge. Get a good pair of sandals like these Lucky Womens LK-Astorr Gladiator Sandals that can fit either state and that still look cute with all of your outfits. Some days they may be the only thing you want to wear. Be sure to get them in a material that doesn't rub or leave marks.
Bra and clothing extenders
It keeps your clothes lasting longer, but it also does something else for you that not many people will tell you- it helps out when you swell- and not in the pregnancy weight-gain type of way. When summer approaches, you will find your boobs, fingers, feet, and just about everything else swelling because you are retaining water. Get a few of these clothing and bra extenders to help ease that discomfort, because it fluctuates form day to day. Isn't that fun? This Maidenform Women's 2 Hook 3/4 Inch Spacing Bra Extender may not scream sexy, but it'll definitely keep you more comfortable.
Larger accessories
Let's face it- you feel and look huge. It's okay to admit it, but don't wallow in it. Want to combat that a bit? Buy bigger accessories like this Jane Stone Bubble Bib Necklace (it comes in dozens of colors). They make you look smaller, plus big is all the rage right now. Huge purses, over-sized sunglasses, and chunky necklaces can make your weight gain and swelling look much smaller.
Maternity Spanx
Nope, you aren't trying to hide that bump. You are trying to support it, which can make it easier to get into clothing, move around, and even breathe. Maternity spanx is a wonderful invention that also has the ability to wick moisture (i.e., sweat) away from your body (depending on the material you choose) to keep you cool. This SPANX Power Mama Maternity Mid-Thigh Shaper will do wonders.