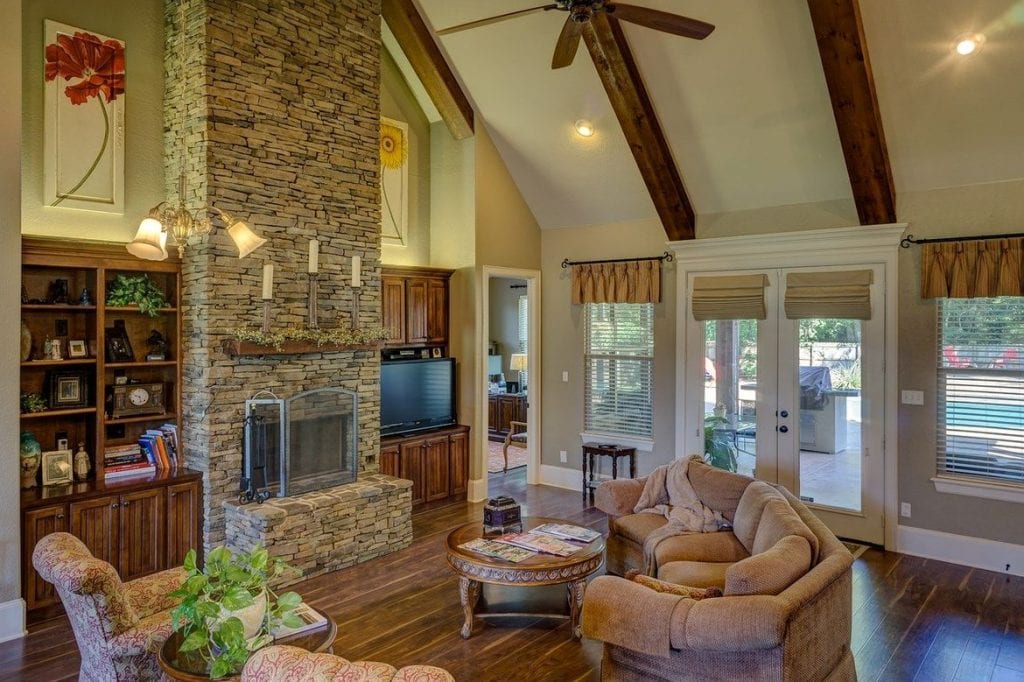 If you have a busy household, you will want to make some clever choices when it comes to your décor. You are not going to want to pick something that requires a lot of maintenance in order to stay looking good; it needs to be tough enough to withstand whatever your family might throw at it.
Here are some of the best flooring choices you can make.
Solid Wood Flooring
While you might think that wood flooring would not be a good choice for families, there are actually many reasons why solid wood flooring is an excellent option to consider. Firstly, solid wood flooring is actually surprisingly low maintenance – and great for kids with allergies. All it needs is a regular sweep or brush with a microfibre cloth to catch any dirt or dust on it.
The most important part of keeping a wood floor clean is to avoid getting it overly wet. When cleaning it, you need to make sure that you are not using too much water and soaking the floor. Any spillages also need to be cleaned up as soon as they are made.
If you are able to do so, you will find that wood flooring is a brilliant choice. It looks prestigious, and will help you to present a nice home to visitors. No matter how busy your family might be, you will find that wood flooring is kept looking nice.
Vinyl
Another great option you could choose is vinyl flooring. It is often waterproof, meaning that it is perfect for kitchens or bathrooms, and it can come in a fantastic range of styles. This is one of the most flexible flooring options that you could pick, and it could fit in with a variety of homes. You will be able to find several style choices such as wood, stone, or even a fun pattern. It can fit into many different rooms.
It is easy to keep clean. This is something that you need to keep in mind when trying to select something for your home. Vinyl flooring will benefit from a quick wipe down every now and then, but it should stay as good as when you first lay it, even in the busiest of homes!
Laminate
While wood flooring is one of the best choices you could make, laminate flooring is another option that could be considered to be a lot more affordable. Unlike solid wood flooring, laminate flooring only has a singular layer of wood at the top. You will be able to choose several styles of wood here, so your floors will fit well with whatever your design choice might be in the rest of your home.
A big advantage of laminate flooring is also that it can be engineered to be waterproof. This makes it the ideal choice for kitchens and bathrooms. Many want the prestige look wood can bring in rooms like these, but they are hesitant to use real wood. Selecting a waterproof laminate flooring might be the better option here.
Busy families might not be able to dedicate the same time spent cleaning as other households, so they need to choose floors that are always going to be low maintenance. This is why the floors listed above are so good – they will be able to give you that high-end look you are searching for while also being easy to take care of. By building a quick sweep into your daily cleaning routine, you should have no trouble keeping this aspect of your home looking good. Even in the busiest of households, you are not going to have to worry about what your floors will look like.
Looking for some more great home ideas? Check out our articles on do you need an outdoor TV, the best microwave air fryer combo, or learn why your dishwasher isn't drying well.