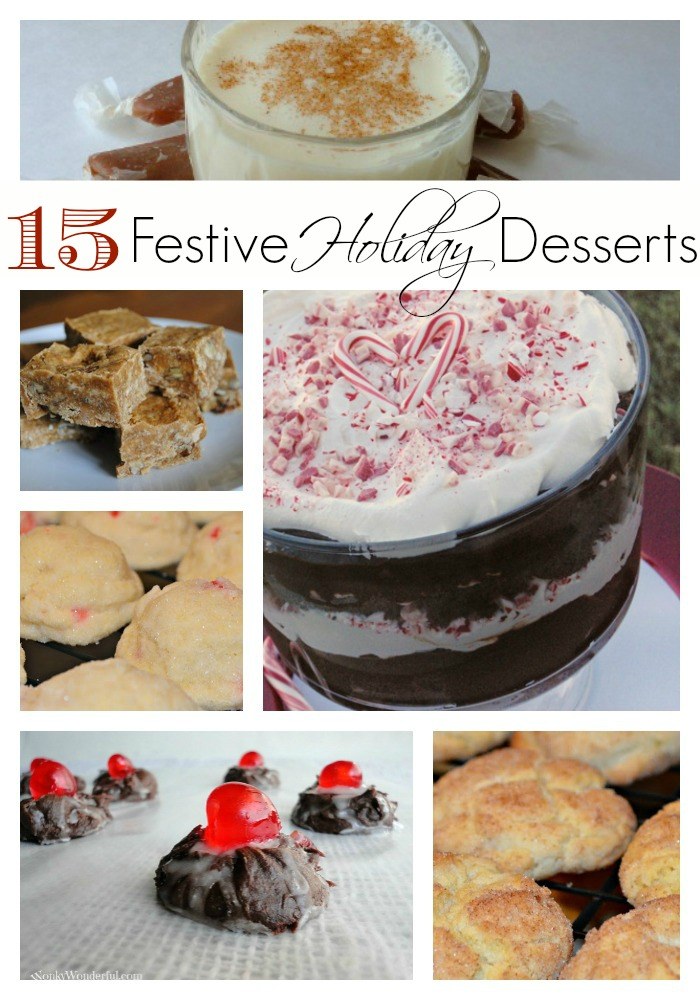 One of my favorite memories growing up was hanging out in our kitchen while my Mom baked homemade goodies for Christmas. When I was little, I was so proud to have the chance to stir the cookie dough and cut out sugar cookies.
As a parent myself now, I'm planing to break out some festive holiday desserts to continue the tradition.
Here are 15 festive holiday dessert recipes from bloggers who really know how fill the holiday season with sweet treat.
Many thanks to the talented Kendal of Songbirds and Buttons for finding such great recipes and creating the wonderful image at the beginning of this post.