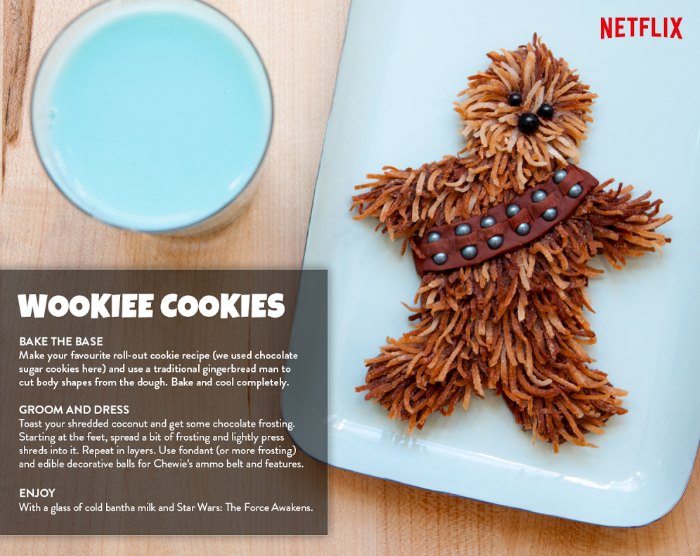 Oh my gosh, how cute is this!
This recipe for a Star Wars Wookiee Cookie came across our desks and we just had to share!
Easy Chewbacca Cookies Recipe
How to make your own, homemade Star Wars Wookiee Cookie:
Just use your favorite roll out cookie recipe
Cut out traditional gingerbread man shapes, and bake and cool
Toast shredded coconut
Spread chocolate frosting on top of the gingerbread man figure
Press toasted coconut into the frosting, and use chocolate fondant (or just chocolate frosting!) and edible decorative balls to make Chewie's ammo belt, nose and eyes.
All of this Wookiee cookie goodness was inspired by Netflix's release of Star Wars: The Force Awakens!
My little seven year old, who's possibly the world's pickiest movie critic, insisted we watch it as soon as it comes out. I love that she's a Star Wars fan like her parents and older brother.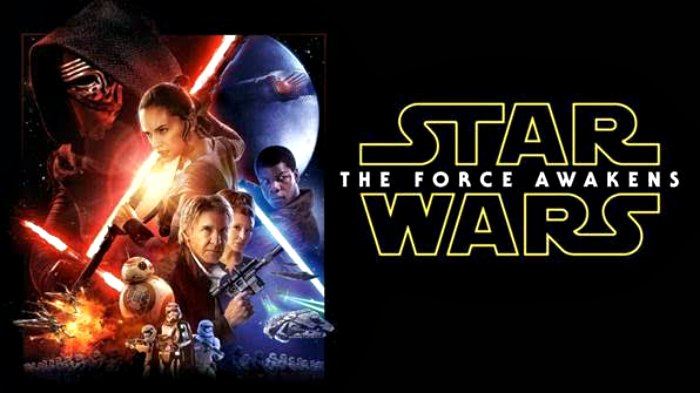 Next up, we're going to check out some of Netflix's other Star Wars goodeness that's on Netflix right now.
May the force be with you!