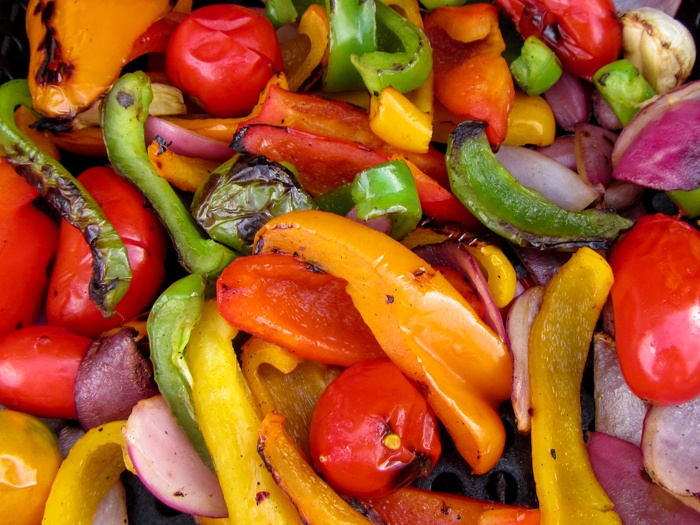 Meatless Monday is beginning to catch on both nationally and internationally. The goal of Meatless Monday is to encourage people to eat meals that do not contain meat on just one day a week. The idea, in theory at least, being that this will reduce our meat consumption by 15 percent. It has been demonstrated through numerous studies that avoiding meat consumption by instead opting for a meatless, plant-based alternative can have a number of positive health benefits, and also greatly reduces that likelihood that you will suffer from some very serious conditions or diseases:
Stroke
Heart disease
Cancer
Diabetes
As Meatless Monday has continues to grow in popularity, so has the demand for Meatless Monday recipes. These two delicious recipes are both easy to make and are healthy alternatives to their meat-laced counterparts.
Tikka Masala
The traditional Tikka Masala is made with chicken, so for this recipe you will need a plant-based substitute. Fortunately, there are a number of options available in a variety of places, including through online stores. Look for one that is meat-free (obviously) and lightly seasoned already. For four to six servings, you will need these ingredients:
Meatless chicken
Soy yogurt – 1 cup
Vegan butter – 1 tablespoon
Minced garlic – 2 cloves
Lemon juice – 2 tablespoons
Ground cumin – 2 teaspoons
Ground red pepper – 1 teaspoon
Cinnamon – 1 teaspoon
Salt – 1 teaspoon
Minced Ginger – 2 teaspoons
Ground Coriander – 2 teaspoons
Paprika – 1 teaspoon
Garam masala – 1 teaspoon
Salt – ½ teaspoon
Tomato sauce – 8 ounces
Peas – ¼ cup
Coconut milk – 1 cup
Cilantro – ¼ cup
Fortunately, the preparation for this dish is not nearly as involved as the list of ingredients may make it seem to be. First, cut your meatless chicken into small, 1 inch cubes. You will then need to take all of the ingredients for the marinade and add the meatless chicken to it, marinating it for at least one hour. To make the sauce, you will need to melt the vegan butter on medium heat, adding garlic and cooking for one additional minute. After this, you will need to stir in the coriander, cumin, paprika, garam masala, salt, and tomato sauce, simmering for 15 minutes. After this time has passed, add in the peas and stir in the coconut milk while simmering on low heat. You should keep a watchful eye on this by stirring frequently.
While this simmers, turn your attention to the chicken. Take your meatless chicken pieces and thread them through skewers, which you will use to broil the meatless chicken. This should take about eight to ten minutes to cook completely. After this time has passed, add the meatless chicken to the simmering sauce for five more minutes. Serve with Jasmine rice when complete, adding a garnish of fresh cilantro.
Vegetable Burrito
The veggie burrito is always a crowd pleaser among vegetarians and meat-eaters alike. They are simple to make, fun to eat and incredibly versatile. Since they are so versatile, there are a number of ingredients that can be stuffed inside the tortilla. Typically, you will see some of these ingredients in most burritos, along with a plant-based meat substitute of your choice:
Brown rice
Black beans
Peppers
Onions
Tomatoes
Cilantro
Salt
Garlic
Guacamole
Salsa
Tortilla shells
Mexican cheese
The burritos are easily prepared, with the vegetables being heated with a bit of olive oil in a skillet while the rice slowly cooks. When finished, the ingredients can be combined on a warm tortilla shell. Warming the tortilla shell makes it easier to roll the burrito, so do not skip this part. Once you have rolled your burrito, make sure to grab extra bowls of guacamole and salsa for a side of tortilla chips.
As the popularity of Meatless Monday continues to grow, so will the popularity of healthy and tasty vegetarian options also grow. In keeping with the tradition of Meatless Monday, make sure that you are eating dishes that are not only meatless, but are also healthy for you. That means you cannot place an order for a cheese pizza with a side of mozzarella sticks and say that you participated. Instead you must try to honor the spirit of the tradition, which is to promote healthier dietary options without sacrificing the taste of the foods we enjoy. This is becoming easier as more companies continue to produce excellent plant-based, meat-like foods.