Disclosure: We received a LeapTV to review for this post. We were not compensated in any other way. All opinions are our own.
We love games in our house.
You can catch us playing any kind of game, from old fashioned board games like Monopoly Junior to games like dominoes to video games.
As a Mom with two young kids, I'm always trying to limit the amount of time my kids play video games. Sure, most video games are fun, but most video games aren't designed to be educational.
So I was thrilled when we got a chance to try out the new LeapTV, from the folks at LeapFrog, who've built a gaming system that's both fun and educational.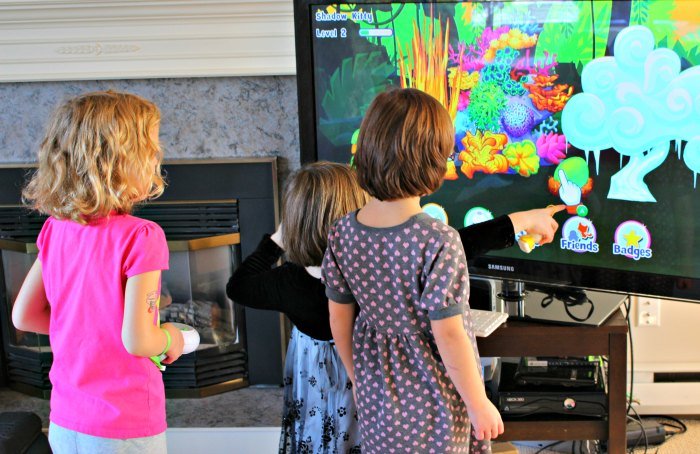 Even better, my kids got to invite friends for a Leap into Gaming party to try out new LeapTV, one of the hottest new toys this year.
The kids all loved it! Check out the video from our party to see for yourself.
The LeapTV is designed to help teach kids core skills in reading, mathematics, science and problem solving.
I loved that the LeapTV let all the kids set up a custom profile, along with their ages. When they signed in using their profile, the games were aimed just at their age level.
My six year old got math questions that were perfect for her age, while my nine year old got math questions that were more challenging. Perfect!
So, how do the kids control the LeapTV?
The LeapTV comes with a cool-looking classic controller, but the kids also use their own body motion to control the games.
I love that it keeps them active!
The kids use their own bodies to dance, jump, hop and karate-chop. Their movements control the on-screen action, and they see themselves on TV!
They shake and tilt the controller for fast-paced gameplay, and use the pointer for motion-controlled gameplay.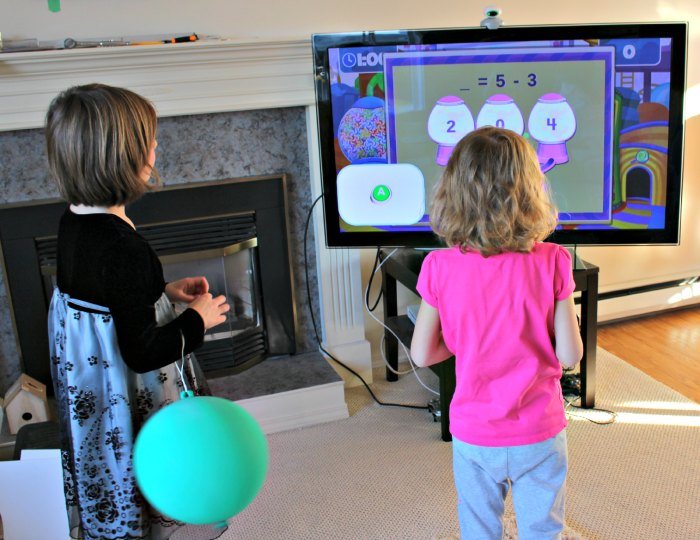 What ages can play the LeapTV?
The LeapTV is designed for kids aged three to eight, and uses a motion-sensing camera and controller that fits small hands. My son, at age nine, really enjoyed playing.
What I loved best was that the LeapTV uses audio instructions. This was perfect for the youngest player at our party, a four year old!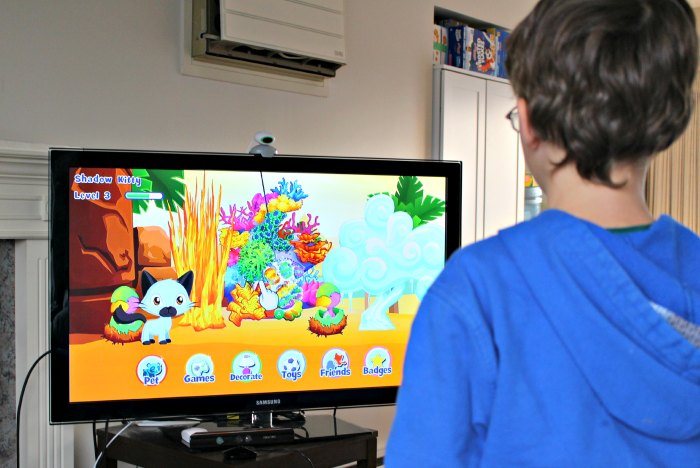 What LeapTV games can I get?
There are nine cartridge games available right now, and and 100+ LeapFrog educator-approved games and videos will be available by year-end.
We played LeapFrog Sports and the LeapFrog Dance & Learn games for hours, and the kids never got bored.
Want to learn more?
You can buy the LeapFrog LeapTV Educational Active Video Game System on Amazon.
You can also check out LeapFrog on Facebook and Twitterr or on the LeapFrog website.