My kids have grown up on the antics of the Lightning McQueen and the Radiator Springs gang. They've spent years at my feet pretending to race each other, complete with screeching tires and revving engines as sound effects.
So when Spin Master offered us a chance to try a new Cars 3 game, we jumped at the chance.
The Cars 3 Piston Cup Showdown Racing Game brings back the excitement of race day. In the game, they get to choose to be one of two rival racers, Lightning McQueen or Jackson Storm, and then race for the Piston Cup trophy.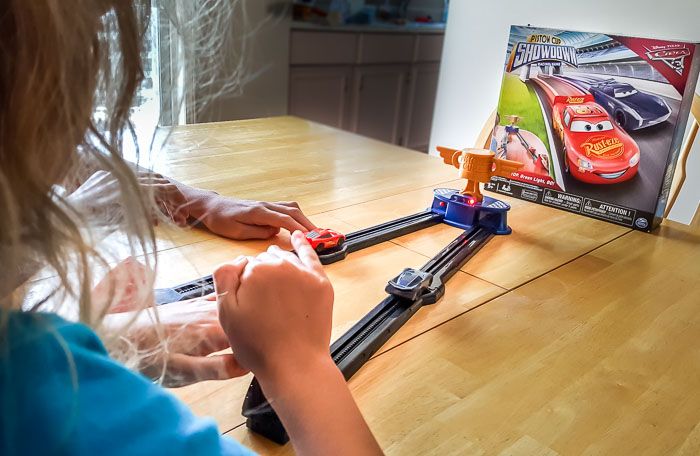 Is it easy to set up?
I love how simple and easy Cars 3 Piston Cup Showdown is to to set up.
I was busy with a phone call when the game arrived, so I left my eight year old to put the game together until I was done.
Ten minutes later, I walked into the room, and she had it set up already, with batteries installed, and ready to go! She'd even commandeered her older brother to come play!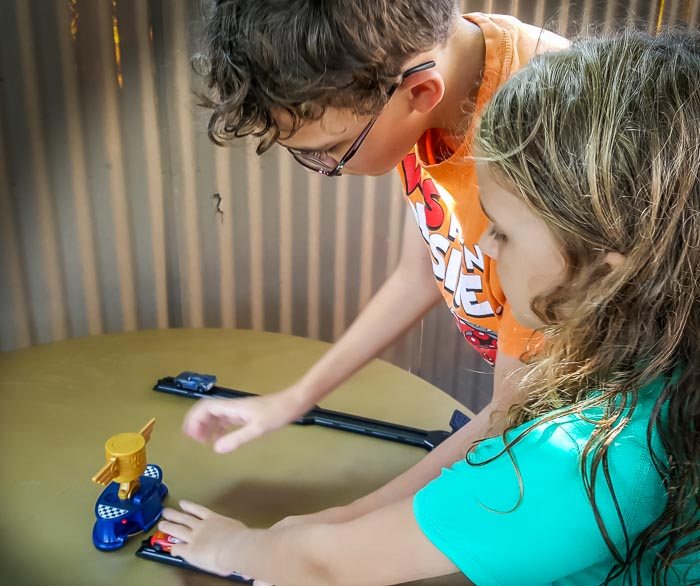 Great first impressions!
So what did the kids think? I asked, and they said that they had an absolute blast racing each other.
I love that this is a game that requires the kids to physically move. They got pretty involved in their races, and I found them standing up, jumping, and pushing the lever as fast as they could to get their cars to the Piston Cup!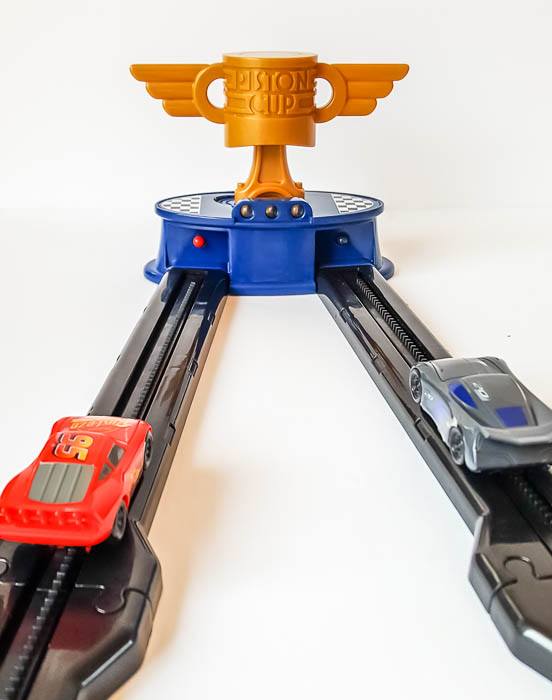 Here's how the game works
Players race either as Lightning McQueen or Jackson Storm to the Piston Cup.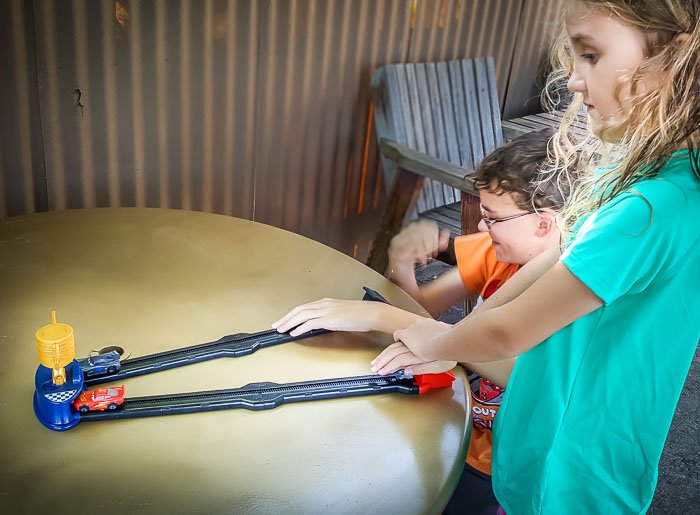 They line up at the starting line, and then push the gas pedal to move the cars to the finish line. When the light turns green, player pump the gas pedal, and hit the brake when the light turns red.
Be sure to listen to the announcer! If kids hit the gas when the light is red, they need to move back to the start!
The game is for two players, ages 5 and up. It requires three AAA batteries (not included).
Where can I buy it?
Spin Master Games – Cars 3 toys are available now at Walmart and Toys R Us.
You can get this game at Toys R Us using this link: Cars 3 Piston Cup Showdown: Toys R Us
If you want some more Cars 3 game fun, check these out!
We received the Piston Cup Showdown Racing Game from Spin Master, but all opinions are all our own.