A couple months back, we were contacted by the nice folks at Mpow to test out a few of their products. These included a portable rechargeable Bluetooth Speaker, a Bluetooth Receiver for an older Apple 30 pin sound dock as well as a 25W/5A 4 Port Charger for in the house. We also received a dual USB charger for our vehicle.

Seeing that we've had them for a while now, we thought it was high time for a proper review.
What we love and what we hate about each one can be found below.
Mpow Mbox Portable Rechargeable Bluetooth Speaker Review
Probably the coolest thing we received from Mpow was the Mpow Mbox Portable Bluetooth 4.0 Wireless Stereo Speaker
. Weighing in at only 10.1 oz with dimensions of 6.3 x 1.4 x 1.8 inches it's pretty easy to carry around when you head out. It also pairs almost immediately once you turn it on and has a cool light blue color to show it's working.
The sleek design and decent audio quality also win good reviews from PCMag. As far as we're concerned, it's nice for the whole family to enjoy the music together at home, while we travel or when we head into the back yard.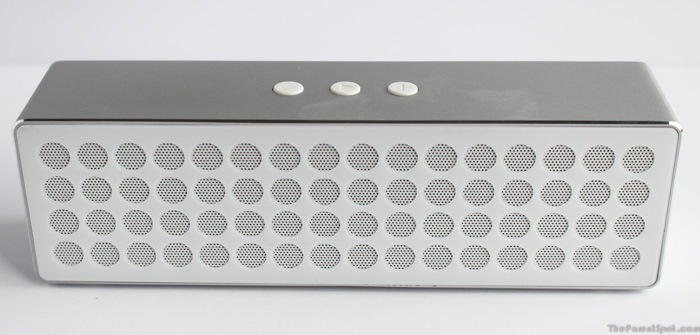 It charges relatively quickly (about 3 or 4 hours) via the rear micro USB port and we let in run for numerous hours at a time without any issues or disconnects. We can't say that it managed to run for the 10 hours it touts however it can definitely run for a long time after a fresh charge.
One issue we have noticed is that even with the device completely powered off (there's a switch on the back) it will slowly lose power over the course of a few weeks if it's not plugged in. It's not such a big deal if you leave it plugged in all the time but if you happen to not have charged it for a while just make sure you charge it before heading out the door.
The sound is pretty decent for it's size and definitely nice for it's price. It definitely doesn't shake the house with it's bass but at this size even the well regarded quadruple priced Bose SoundLink Mini
or the twice as expensive UE Mini Boom
won't blow you away with their bass either. The volume is definitely loud and clear enough that it will work fine in a standard size room or beside you during your picnic in the park.
The speakerphone option seems to work well enough however just make sure you're within 10 feet from the speaker while talking.
The Mpow Mbox Speaker not only sounds decent, it has a sophisticated style for it's price. With it's aluminum housing and clean circular grills it looks like a page straight out of Apple's style book. That's not a bad thing and it looks great wherever it sits.
In terms of buttons, the Mpow Mbox is fairly straightforward. There's a switch on the back that turns it on or off as well as a line in port (in case you want to plug it directly into the headphone port of your non Bluetooth device like a MP3 player or a laptop) and a mini USB port for charging.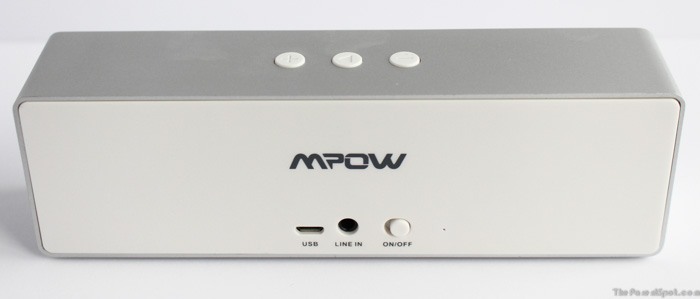 On the top there are 3 buttons that do double duty depending on how long you hold them. The middle Play/Pause button will also let you start and end calls when held down. The Previous/Down Volume button will play the previous song or lower the volume if held down for a second. The Next/Volume Up button works the same way except skips to the next song if listening to a playlist.
This was all tested with an iPhone 5s and a Samsung Galaxy tablet and it seems to work the same with both ios and Android devices.
We have the Mpow Mbox white version however there is also a black MPOW Mbox version for those that prefer their speakers in black.
The Verdict:
We think the MPow Mbox Portable Stereo is a decent purchase for a decent price ($40 to $50 range) and compares quite favorably against any speakers in its class. As a small portable speaker, it's nice for whole family to enjoy the music together while we travel or even around the house.
Mpow

25W/5A 4-Port Wall Charger Review

In terms of products that are underrated, phone chargers are probably up there. Trusting your new $600 phone or tablet to a cheap knockoff can lead to horror stories. Just google "phone charger fire" and you'll see countless stories from house fires to ruined electronics. For a few dollars more, you might as well buy something better.

In the past few years, our multitude of single chargers have taking a beating being plugged in and pulled out on a daily basis trying to match the proper devices and our electronics are constantly fighting for real estate in our household charging area. Our sole electrical plug next to it often looks like a Frankenstein Lego creation.

In comes the Mpow 25W/5A 4-Port USB Wall Charger with built in Smart features. The Mpow wall charger is specifically designed for multi-device users with 4 USB ports to get the job done.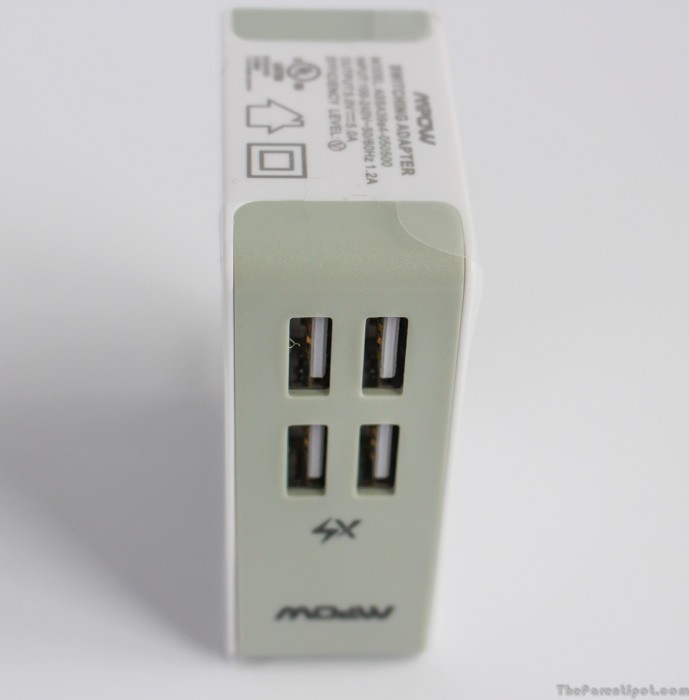 One of its most popular features is called Xsmart, which can determine the max charging speed of the connected device to adjust the current the device needs accordingly. It doesn't matter which port your smartphone, tablet or other gadgets are plugged in to, the Mpow wall charger will do all the rest.
Fairly compact with a flip down plug in, it's easy to take with you. We travel a lot and like that the charger accepts worldwide voltages. We once had a knockoff charger go up in smoke when we plugged it into a plug in Europe. Obviously it wasn't properly rated.
With 25 W and 5 Amps of power, the Mpow 4 port charger has enough power to charge a few tablets and phones at the same time. With the Xsmart feature we haven't noticed any increased charging time with any of our devices even with a few plugged in at the same time.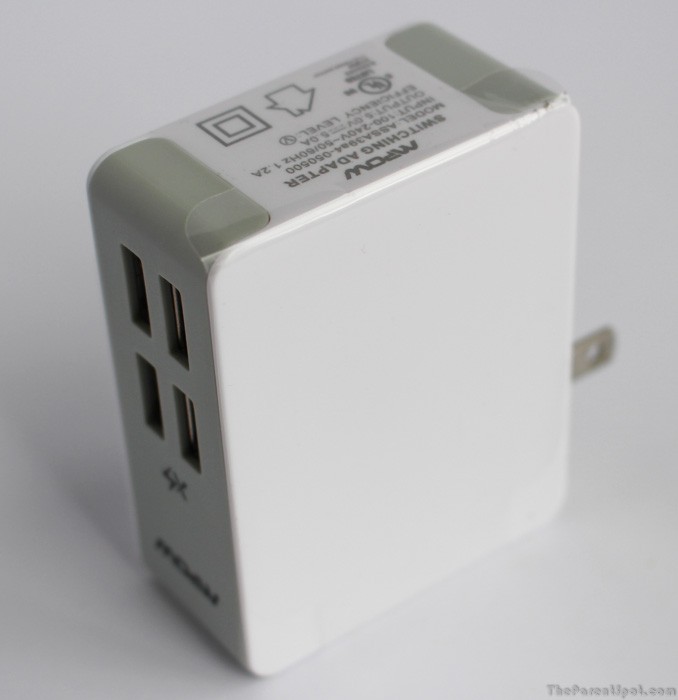 Though we often leave our cords plugged into the charger at all times now, the USB ports themselves look quality made and seem like they can handle multiple plug ins and pull outs.
The Verdict:
To put it simply, we love our new Mpow 4 Port USB Charger. Our previous Frankenstein Lego electrical fire hazard has been dismantled and we can now keep a few chargers in different areas of the house in case we're there and need a quick charge.
It seems to handle whatever we throw at it and haven't noticed any increase in charge times. At $12.99, it's definitely a keeper and it seems the 5 star rating on Amazon is truly warranted.
Mpow Bluetooth A2DP Music Audio Receiver Adapter Review
You know the story. Once upon a time every speaker manufacture released a sound dock, speaker or an alarm clock for Apple's ubiquitous 30 pin connector. If you owned an Apple device from an iPod to an iPhone to an iPad in the past 12 years you probably own at least one such device.
The problem, a few years back Apple changed all it's newest devices to the tiny 4 wire Lightning adapter and everyone that purchased a sound dock or speaker with a 30 pin adapter have been left wondering what to do now.
We're in the same predicament. As we've upgraded our phones, our old speaker dock has been relegated to the back burner since none of our phones will fit it anymore. We also have an Android tablet that never fit the Apple 30 pin adapter in the first place. We didn't even know if we should keep the speaker anymore even though we loved the sound of it.
In comes Mpow's Bluetooth A2DP Music Audio Receiver Adapter and gives our old dock a new lease on life. The tiny adapter literally plugs directly into your old 30 pin connector and brings your old sound dock back from the electronic graveyard.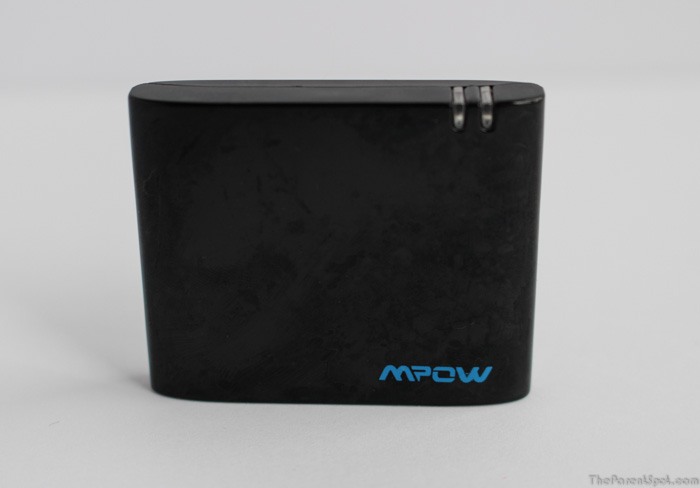 After a few seconds pairing it with your phone or tablet (PIN 0000), you'll be listening to your old sound dock wondering why you ever considered throwing it away.
In all our tests it sounded just as good as plugging our old devices directly and we had no problems getting it to pair to any of our Apple or Android devices. For anyone that purchases one, the adapter comes up as I-link on our devices.
The only problem we have with it is that the volume controller on our phones won't fully control the volume on the speaker. To get maximum volume you need to crank the volume on the speaker or sound dock first and then you can control how loud it is via your phone or tablet. Basically, the volume you get to control is only a percentage of the set volume on the speaker.
We're not sure how this would work with speakers without a master volume controller however it could also be based on our sound dock. We just make sure the volume is cranked when we turn our sound dock on and we don't have a problem.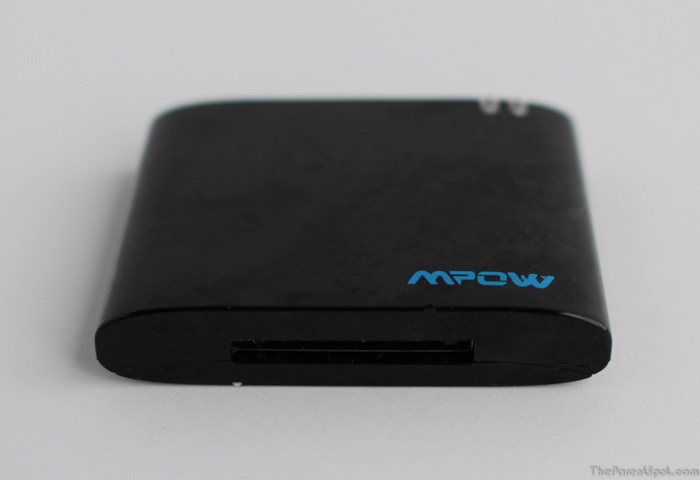 The range also suffers a bit from the fact it's using Bluetooth 2.0 rather than 4.0. We tend to leave our device close to the speaker so that hasn't been a problem with ours. It also only allows you to pair it to one device at a time however we generally shut off our Bluetooth if we're not actively using it so that isn't an issue with us either.
Finally, some people complain that there is a slight hiss when coupled with certain sound docks when the music isn't playing however we also tend to shut our sound dock off completely if we're not listening to something so again it doesn't apply to us.
Judging from the 2400+ decent reviews on Amazon I would say it works well with most speakers however they have just released a new Bluetooth 4.0 model that supposedly takes care of all those issues as well. If I was purchasing one today I would probably look at the new one to see if it would work better with my speakers.
The Verdict:
We love the fact that we can get a few more years out of our old 30 pin sound dock and for the $15 Amazon price we think it's a bargain. Especially for those that have higher end sound docks like the Bose or even some high end stereo receivers. Supposedly it will also work with some car stereos so if you have a decent car audio system and are stuck with a 30 pin Apple connector, it might be worth looking into as well.
Here's the link to the Mpow Bluetooth A2DP Music Audio Receiver Adapter
we received and here's the link to their newly released version Mpow Streambot Idock Bluetooth 4.0 A2DP Music Audio Receiver Adapter.
Mpow

6.0 Amps 30W Dual Rapid USB Port Car Charger Review

Like everyone, we spend a good deal of time in the car getting from place to place. And just like most people, we're constantly having to charge one of our devices on the go.

Mpow saw the need for a multi device USB car charger and came up with the Mpow 6 Amps 30W Dual Rapid USB Port Car Charger.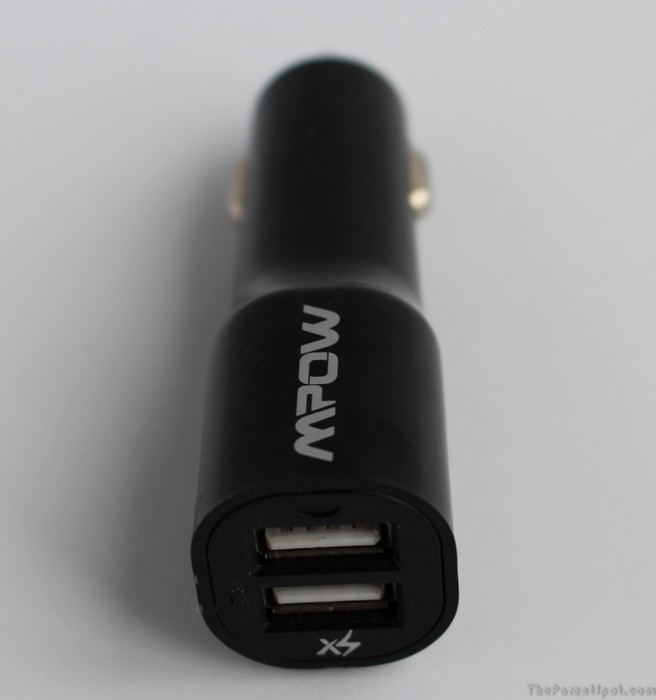 Like their 4 port USB in house charger above, this car charger includes their Xsmart technology that regulates the charging current to how much a device needs. With 6 Amps and 30 watts of power that means it will charge your device as fast as the device will allow in either port.
I have to say it seems to work as well as their in home device and charged a newer iPhone and iPod at the same time quite quickly.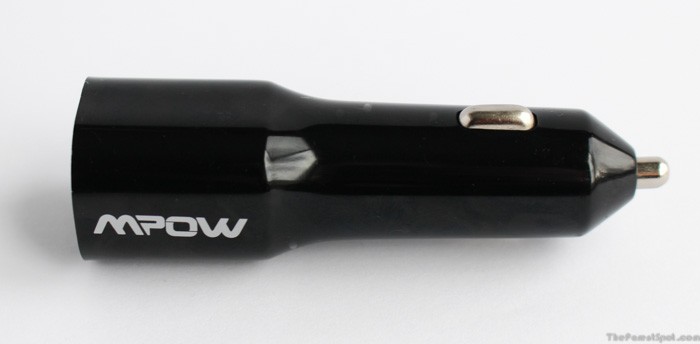 However, for whatever reason, the plug has a hard time staying put in our main car socket. For some reason it stays in place in our other 3 car sockets (one in the console, one in back and one in the trunk) however since it won't stay put in our main plug we haven't been using it much.
That's too bad since it looks like a solid device and we like the dual quick charger capability compared to our older in car USB charger.
The Verdict:
The Mpow Dual USB Rapid Car Charger seems to charge our devices well enough but since it won't stay stuck in our main socket, we don't tend to use it as often as our old one even though this one has dual ports and charges our devices much faster. Essentially, the kids are the only ones who use it when we're going on a long drive since it works nicely in the backseat.
Though it appears well made, we also find it a little long and that's another reason we only use it in the backseat. It also won't fit comfortably in our center console with 2 wires plugged into it.
You might have better luck and since it gets such great reviews on Amazon, our car might be the proverbial exception to the rule.
To Sum It All Up
It seems that Mpow makes some pretty solid devices for a decent price. We wouldn't hesitate to buy any of the products we've seen from them and based on their many favorable reviews on Amazon they're quickly making a name for themselves in a field littered with competitors.
I'm excited to see what else they come up with in the years to come.