This is a sponsored post with Mums the Word Network and Nutrience. All opinions are my own.
I've always tried to get the best food for my cat.
After all, he's a member of our family, and I'd like to keep him healthy and feeling good for as long as I can.
He's 19 now (no, that's not a typo – that makes him over 90 in human years), and he's getting a little pickier about his food.
So, I was happy to try the new Nutrience grain free Pork, Turkey and Venison formula.
I'll let the photo speak for itself here.
Looks like my senior kitty's enjoying his meal, doesn't it?
In fact, I had a lot of trouble getting a photo of him with his face OUT of the bowl.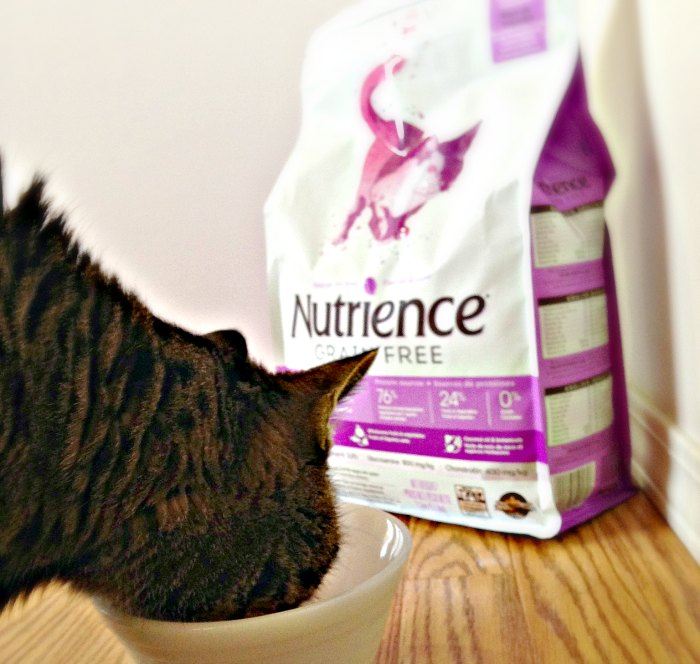 It must be yummy stuff!
I'm thrilled that he likes his food, but I really love that it's grain free food, made from quality ingredients, with no bad anything added.
Nutrience grain free foods are made from fresh meats and fish are combined with healthy fats, fruits, vegetables and botanicals, while grains are replaced with low-glycemic lentils and sweet potatoes.
"Nourish the Body. Fuel the Spirit."
It's perfect for pets with certain food sensitivities, and an excellent choice for a cat with a particularly active lifestyle or for pet owners who just want to feed their pets a grain free diet.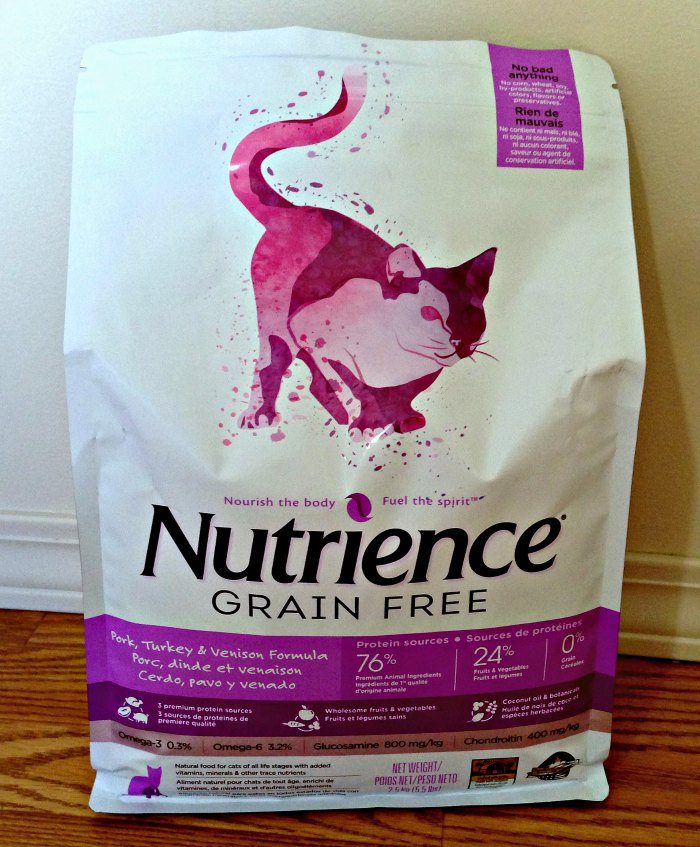 Want to learn more?
You can connect with Nutrience on the Nutrience website, on Twitter, Facebook, Pinterest, Instagram, Google+, and by signing up for their newsletter.