About Us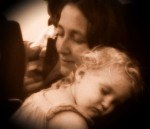 Unlike a lot of parenting sites out there, we're here for both Mom and Dads.
We have our own little ones; one in kindergarten, and one in grade three, so we know where you're coming from.
We know as parents you have an enormous amount of information at your fingertips. Large web sites with articles written by experts, but in many cases not parents that have experienced the same or similar situations. That is what helps The Parent Spot stand out, we are a blog that is written by parents, for parents.
We will offer topics that will be accurate to every stage of your child's development – from health, education, activities, and some interesting thoughts throughout. As parents we have gone through and experienced the topics and thoughts you will be reading about and believe sharing with you is the best resource a parent can receive.
The Parent Spot is not just about Moms, like many parenting sites you see today. We are here for the entire family: Mom, Dad and kids.
We also ask that you, a parent, help to build the best parenting blog available today. In order for us to grow and be the best, we need the nurturing support of our readers. If you have a topic you would like to see or share, contact us and let us know.
Write for The Parent Spot
Product Reviews on The Parent Spot
Contests on The Parent Spot
Advertising on The Parent Spot