See our media kit here!
We would love to work with you!
We're experienced influencers, who've worked with some great brands, including Netflix, Walmart, Kohl's, Google, and many others.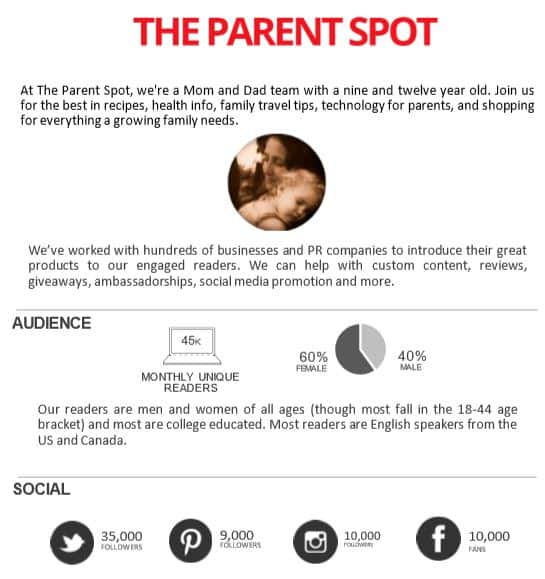 NEW! We are currently offering 300×250 and 125 x 125 pixel ads on the sidebar.
Are you interested in a text link, a banner, possibly a badge or even a review? The Parent Spot can create an advertising package that will fit your needs to best promote your blog or web site. We are prepared to work with you now to create a great and lasting partnership.
Please include: Your name and URL, type of advertising you are looking for, along with any suggestions you have. Once we receive your email and have reviewed you blog or web site, we will contact you back within 48 hours.
We look forward to working with you!
Questions? Contact us.