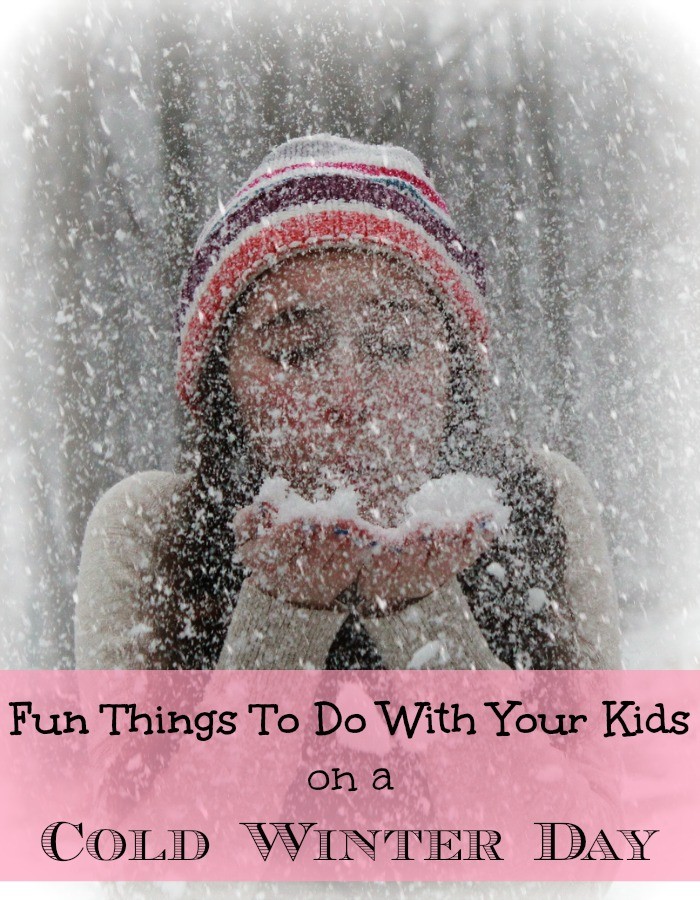 If winter weather has you stuck indoors with your children this year, there are still plenty of things you can do to keep them (and you) entertained while not spending too much money. These three fun things to do on a cold winter day activities will create a lifetime of memories and save you some cash, too!
Have a slumber party
Dress in your pajamas, make hot cocoa, build a fort, tell ghost stories, bake cookies, play board games and enjoy just hanging out with one another. Slumber parties are always full of fun and great food, lots of laughs and plenty of snuggles. Dance around the house, cook a big lunch, read some books, and enjoy being a family.
Planning one is cheap and easy, and it's a great way to show your kids you know how to be playful and have fun.
While you're stuck inside and warm and cozy, make some fun winter snowflakes to hang from the ceiling above your indoor tent/fort.
Make education fun
Make a large chart and mark off the temperature and weather conditions for the whole month. This is a great way to learn about weather and weather patterns.
You can also look up places around the world to see how weather is in other areas of the planet. If it's snowing outside, go out and measure the snow, then run back in and warm up as you record your findings.
You can also research how other families celebrate the winter weather and the holidays. You may learn a thing or two while teaching your kids about other cultures!
Make a giving tree
Buy a small, cheap tree from the Dollar Store and have your children write the names of friends or relatives on colorful scraps of paper. Hang them on the tree using ribbon and each day have each child make a gift for one person on the tree. It can be something as simple as a holiday card, or as elaborate as they can make it from basic crafting materials.
It's a fun way to remember all the people you love this season, plus you can do crafts with your kids!
Image adapted from martinak15 on Flickr.