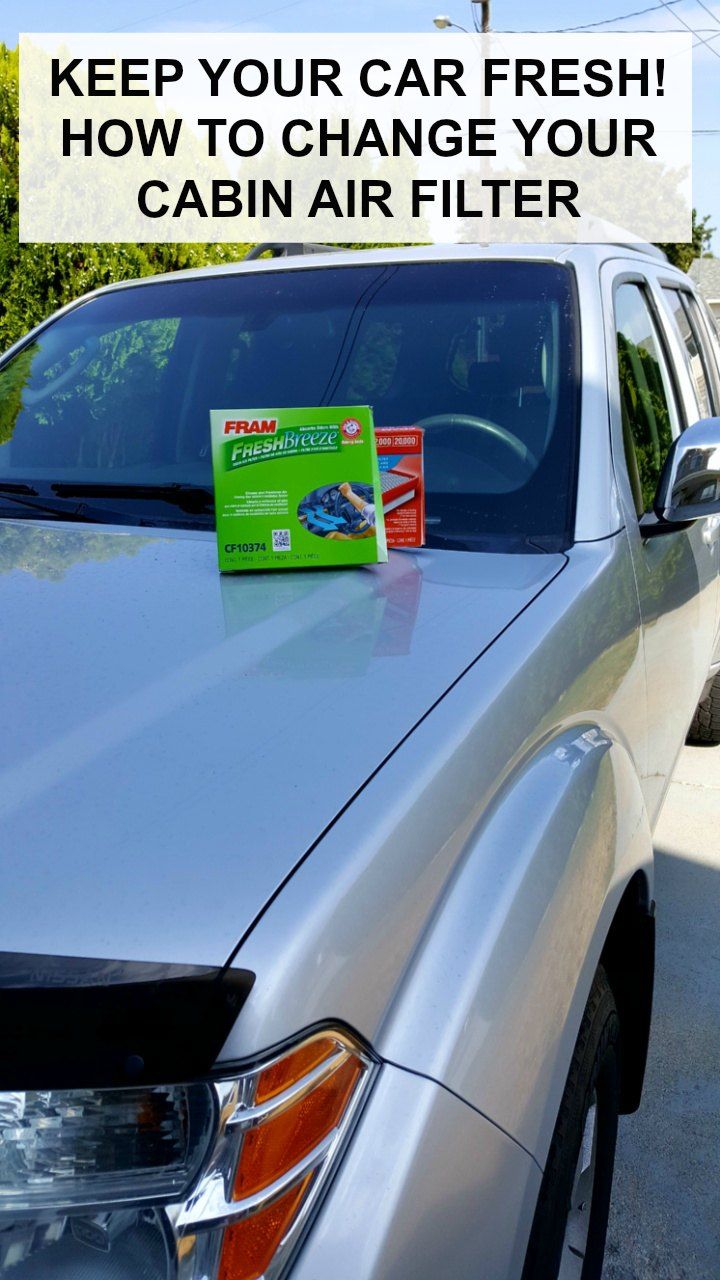 Did you know the air in most cars is six times dirtier than the air outside?
Now, I love fresh air. Part of the reason I moved to my city in the mountains is because the air here is fresh and clean.
So having dirty air in my car is not an option.
Fortunately, clogged, damaged and missing cabin air filters can be quickly replaced. Even better, I'm going to show you how.
The importance of keeping your cabin air filter fresh
First, though, why do you need to change your car's cabin air filter?
Air filters are designed to clear dust, allergens and dirt from the vehicle cabin, and promote fresh air to keep you and your passengers comfortable. When the air filter is clogged or damaged, it will block proper air flow into your car, and fail to perform properly.
The best way to counter this issue is to replace your old cabin and engine air filters to free up the flow of fresh air, and ensure the efficiency of the system.
So, let's look at how to change your cabin air filter.
First, you'll need to buy a good quality cabin air filter.
My go-to store for getting my automotive needs, including my brand new, fresh FRAM cabin air filter, is Canadian Tire. You can find FRAM cabin air filters in the automotive section.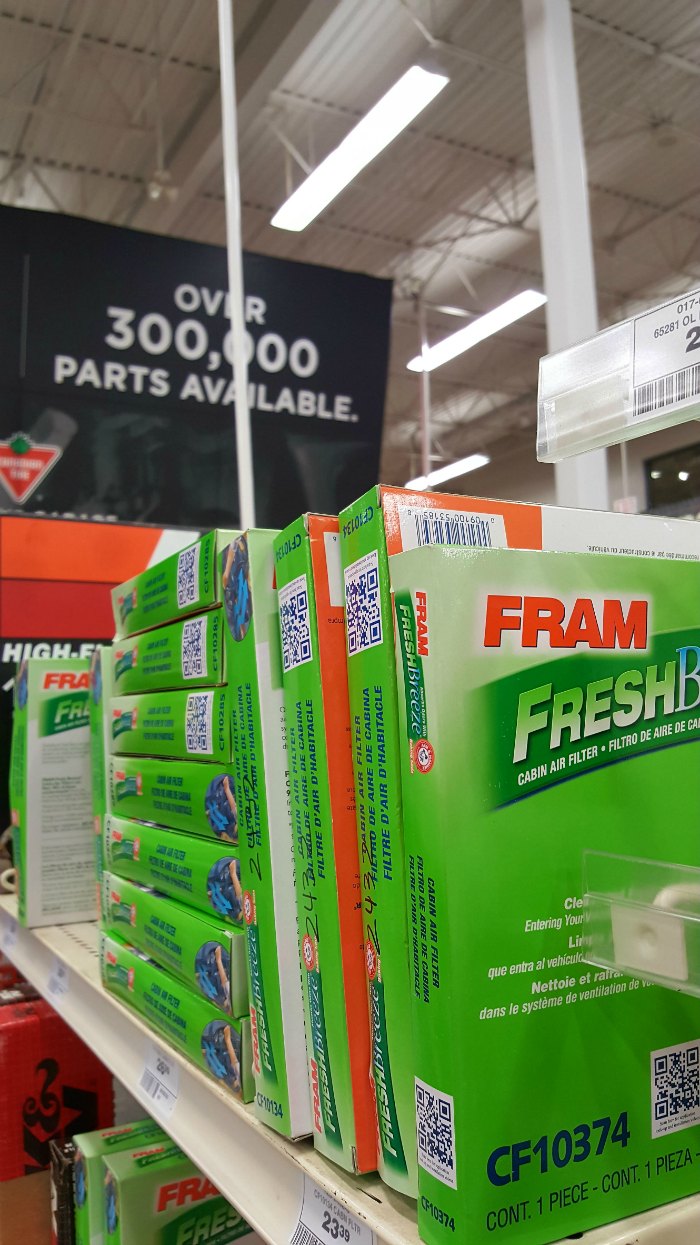 How to Change Your Cabin Air Filter and Keep Your Car Fresh
Steps for changing a cabin air filter are similar in most vehicles, but I'm going to demonstrate changing the cabin air filter in my Nissan Pathfinder. The process requires only a few straightforward steps.
First, make sure you have the correct FRAM cabin air filter for your car.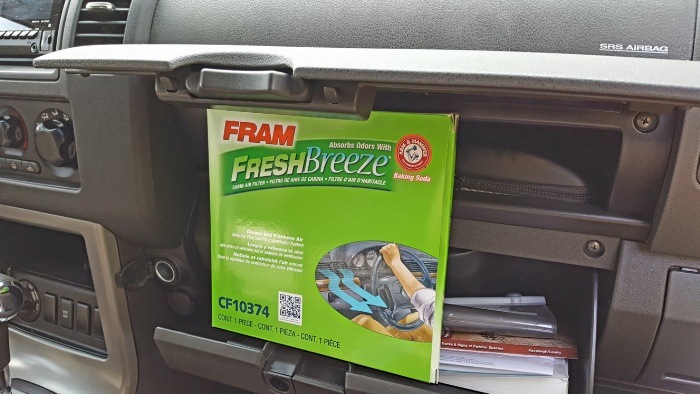 Before removing the old filter, you have to open the lower glove box. By applying pressure on the sides, you can open it up entirely.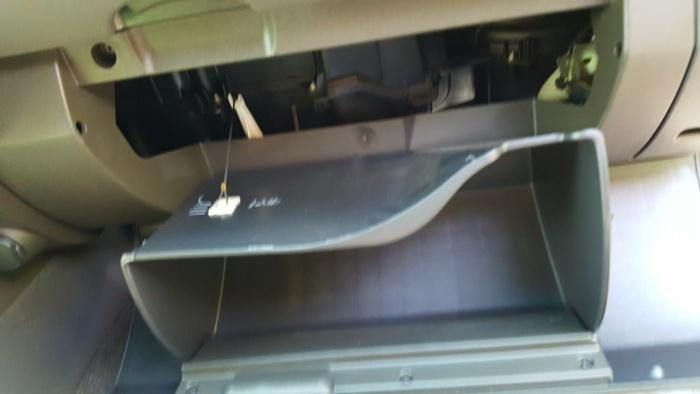 Ten remove the loop that holds the cable.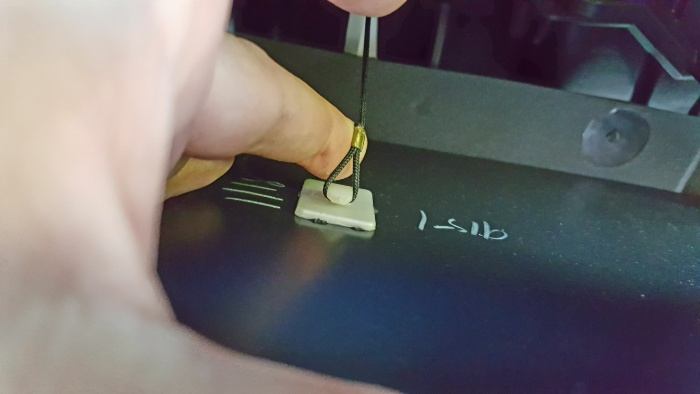 Then loosen and remove the wing nut, as well as any other fasteners, in order to take off the microfilter cover. The old microfilter can then be removed from the cooling and heating unit to make way for the new filter.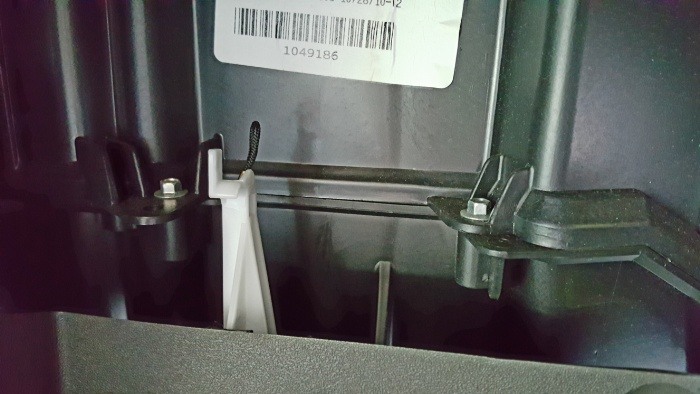 Use a shop vacuum to eliminate the dust and debris from the housing and filter cover before continuing.
Finally, install the new in-cabin filter in the AC and heater unit. Simply insert it and slide it to the right, then add the second microfilter to the housing of the front heater and cooling unit. The air flow arrows should help you ensure the filters are fastened in the appropriate position. The arrows should face downward, and the facet of the microfilter marked by the arrow should point toward the back of the vehicle.
Once the last step is completed, be sure the air filter unit is sealed so you can simply replace the cover and put everything back together.
About FRAM Cabin Air Filters
This high quality filter designed with special carbon and Arm& Hammer® baking soda based medium will remove unwanted odors, and eliminate up to 98% of all dirt, dust and allergens in your cabin.
Installation instructions for the FRAM filters are found in each box, and the FRAM cabin air filter can be installed in as little as 15 minutes through a straightforward process.
Follow recommended change intervals as noted in your vehicle owner's manual.
Replace Your Engine Air Filter with FRAM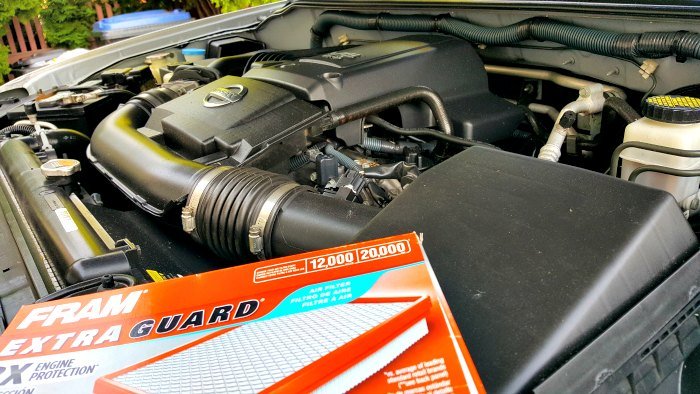 Did you know that your engine air filter needs to be changed regularly as well?
Clogged or dirty engine air filters can be very bad for your engine, causing dirt and dust particles to enter your car's engine, impair overall performance, or even lead to significant (and costly!) damage.
You can prevent any and all of these issues by replacing your old, dirty or clogged air filters with the FRAM engine air filters. Your acceleration and engine performance will be increased significantly, and you can even max out your engine's horsepower output.
The typical recommendation from FRAM is to replace your engine air filters more often – roughly once every year, or every 12,000 km.
Follow recommended change intervals as noted in your vehicle owner's manual.
Not sure how to change your own filters?
Check out other tips and tricks for changing out your filters here!