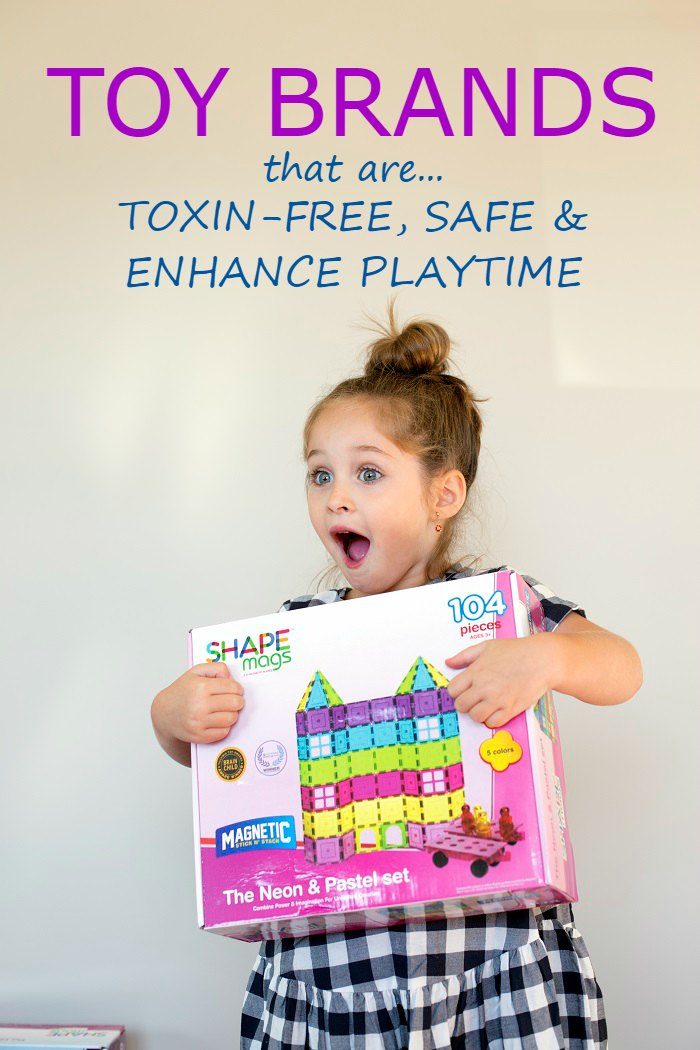 As a Mom, I have to say I'm honestly fed up with toys that aren't good for my kids.
Do we really need toys that hurt the environment, and contain ingredients that are not safe for kids? Absolutely not!
To be able to grow and develop properly, children need safe and toxin-free environments, and that goes not only for food and clothes, but for the toys they play with as well.
Infants and toddlers tend to test whatever toy they get by introducing it into their mouths first, so using safe materials to make the toys is nowadays among the top priorities of the best toy manufacturers – here is a short presentation of three toy makers you can trust, three brands that make great, innovative and completely safe toys for kids.
So, I was thrilled to find Kleynimals, Finn + Emma, and Shape Mags: toy brands that are toxin-free, safe and enhance playtime.
Kleynimals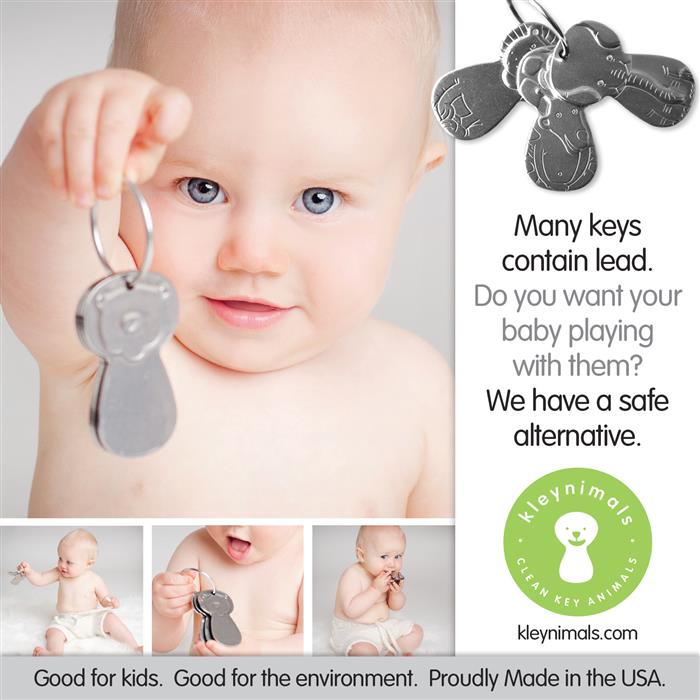 Keys are among the favorite objects of infants and toddlers, but they don't make suitable toys, since many keys have sharp edges and contain chemicals that can be harmful for kids. Kleynimals now provides an extraordinary, completely safe alternative to car keys and house keys: amazingly cute, completely toxin-free teething toys that come in various shapes and are made from food-grade stainless steel that can be cleaned in the dishwasher.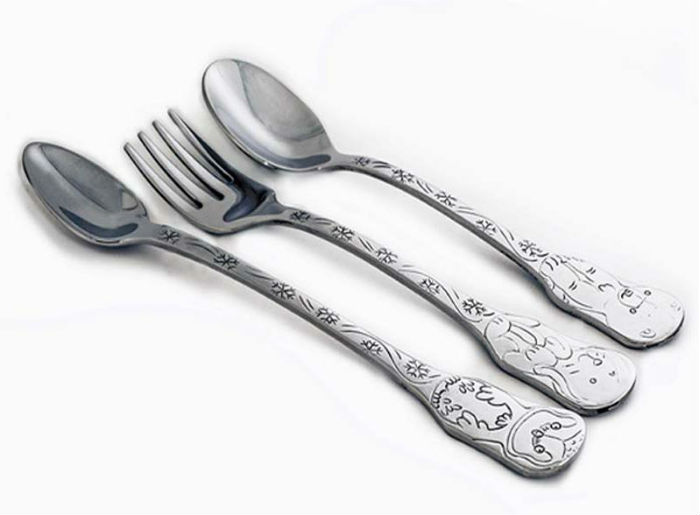 It is not only toys that babies put into their mouths, so the materials used in the flatware used to feed children is also very important. Kleynimals is well aware of the importance of safety in that department; what's more, their 100% stainless steel baby flatware sets feature your baby's favorite shapes, allowing them to have fun with the same characters as the ones on the baby keys: safari friends Leo, Gus and Eli, Pippi the Polar Bear, Otto the Snowy Owl and Scout the Snowshoe Hare are all there to add playfulness to meals.
Finn + Emma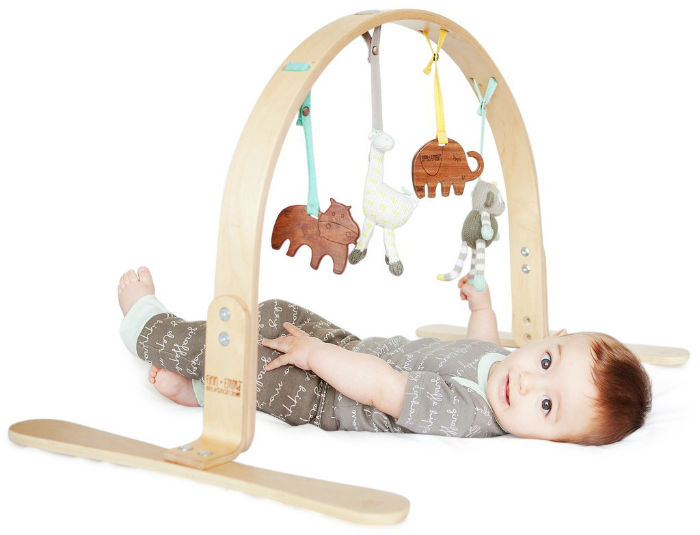 The company is well-known as a manufacturer of sustainable toys made from materials completely free from acrylic, esters, petrochemicals and PVC. One of their most popular products is the play gym that features a frame made from birch and colored with stains and lacquers that are 100% non-toxic.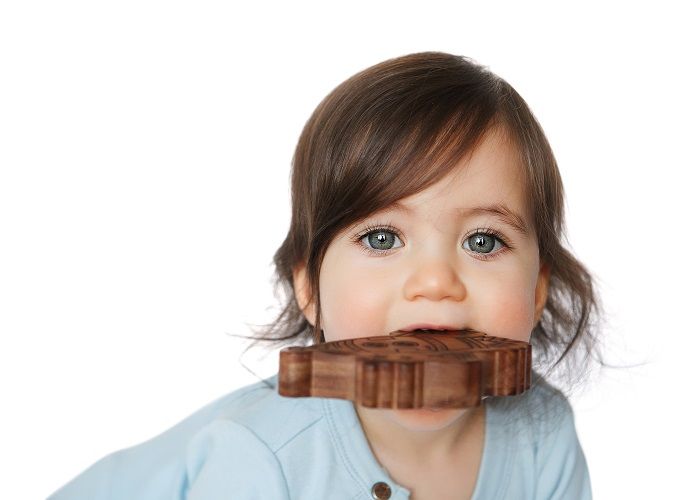 They have other great products as well, such as wooden teething rattles in the shape of birds, bikes, hedgehogs and cameras, or dolls that wear hand-knit clothes made from organic cotton and are colored with eco-friendly dyes, such as the Racoon-shaped rattle lovie.
The company's product range includes lots of other fun stuff as well.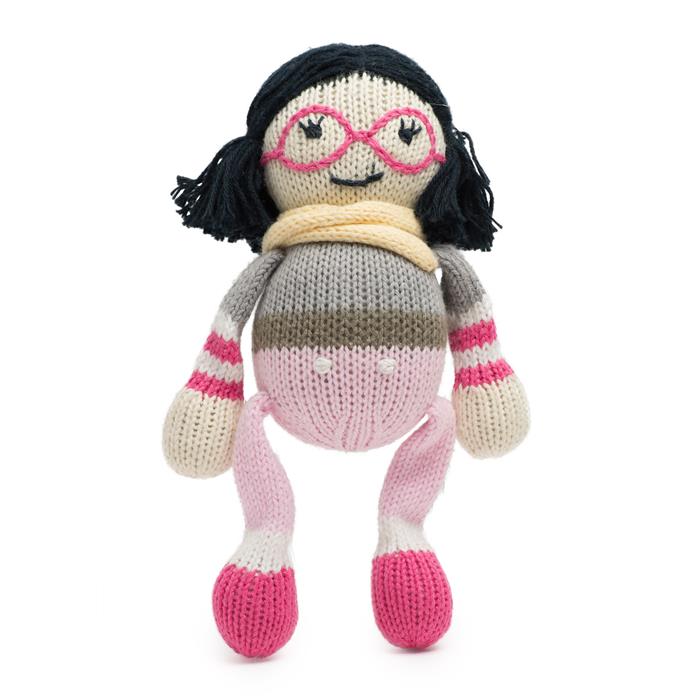 Their safe stroller sets feature the same characters as the rattles and they provide great entertainment for kids while on the go; do goodies are made from upcycled scraps of lovies and are available in styles for girls, boys or in unisex varieties.
Shape Mags Magnetic Tile Building Sets
Building blocks are among the most popular and most entertaining development toys and Shape Magic offers sets that are designed not only to allow your child's creativity to soar, but also to make playtime safe. The limit is only your child's imagination – the magnetic sets can be used for making pyramids, trains, castles, bridges and numerous other constructions, entertaining your kids and also developing the fine motor skills, their problem solving and pattern recognition abilities as well as logical thinking and math reasoning.
These leading family-friendly manufacturers use the best, completely toxin-free materials and technologies, as well as the most creative and safest design solutions to entertain your kids and also develop their abilities. Choose toys that are suitable for your child's development stage and enjoy the fun together!