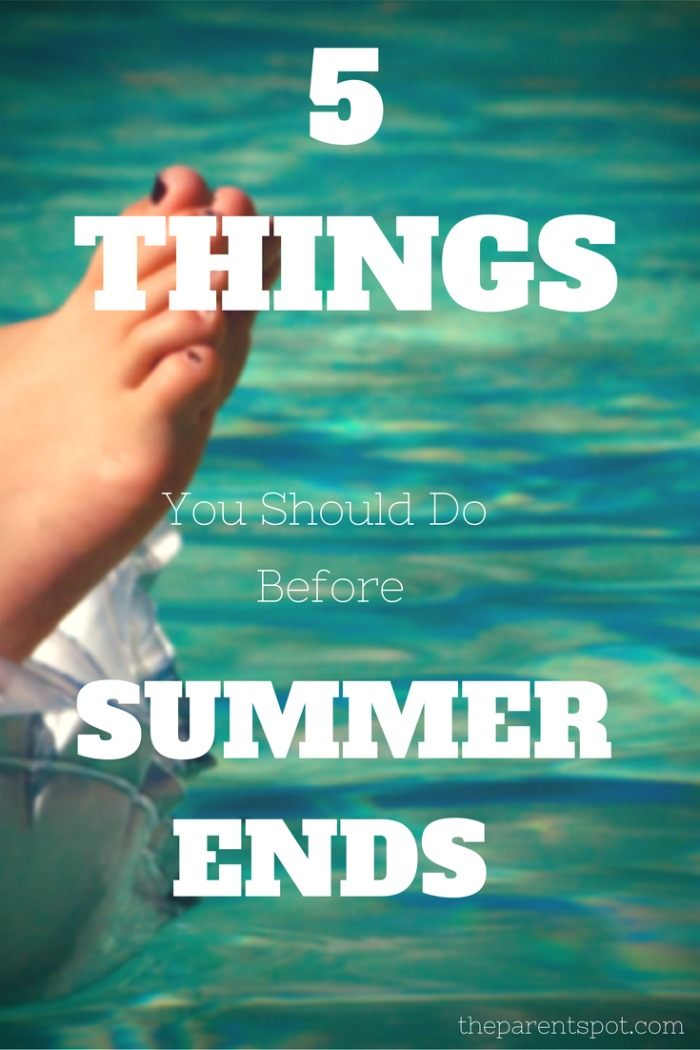 This year, like almost every year, I have about 20 weeks of summer fun planned, and only about eight weeks to squeeze it into.
These days go fast, and the little ones won't be little forever, so I've been thinking about what summer activities can stay, and what can just get left behind.
Canning a few dozen jars of home grown tomatoes and organizing the downstairs closets? Well, they may just get tossed out in favor of some fun summer things that I can do with the little ones.
Here's what I think are the essential summer activities to do before summer ends.
Get outside
The weather is hot and being outside is good for you! Go on a hike, take a nap in a hammock, or just spend the day by a pool or lake. Whatever you decide, getting outside can help you reconnect with nature and yourself. This will help you relax more and enjoy the summertime festivities that you have planned.
Take a mini-trip
It doesn't have to be a huge, extravagant thing, but a short trip could be enough to reset your focus and make your more productive in all areas of your life. A weekend getaway to a local bed and breakfast, or a road trip with friends, can really do wonders for your outlook and overall mood. When all your friends and relatives are sharing their vacation photos and stories, you won't feel left out and you won't have to spend a ton of money to get a vacation under your belt.
Host a party
Summertime brings people together, so enjoy your summertime fun and host a party for all your favorite people. You can do something simple, like a backyard BBQ/potluck, or you can plan a huge party and rent out a space. Whatever you decide is just fine, but have fun and don't stress about it! Parties are meant for enjoying yourself, after all.
Spend a day on the water
Getting outdoors is great, but getting outdoors and on the water in the summer is even better. Beat the heat and hit the waves- or just relax in an inner tube while you lazily sip a drink. If you don't like large bodies of water, go to a local pool. If you feel so inclined, rent out a hotel room for the weekend at a nice hotel with a pool. Spend one whole day of that weekend lounging poolside with a book and a drink, unplugged form reality.
Spend a day focusing on you
Break out the spa day gift cards or gift sets you seem to get every year- spend some time focusing on you! Pedicures, manicures, facials, massages, a new hairdo, and maybe some shopping time, too, can all be a great way to just enjoy a summer day. Plus, if you can't go on vacation you can at least feel like you've taken one by pampering yourself and not thinking about tomorrow.