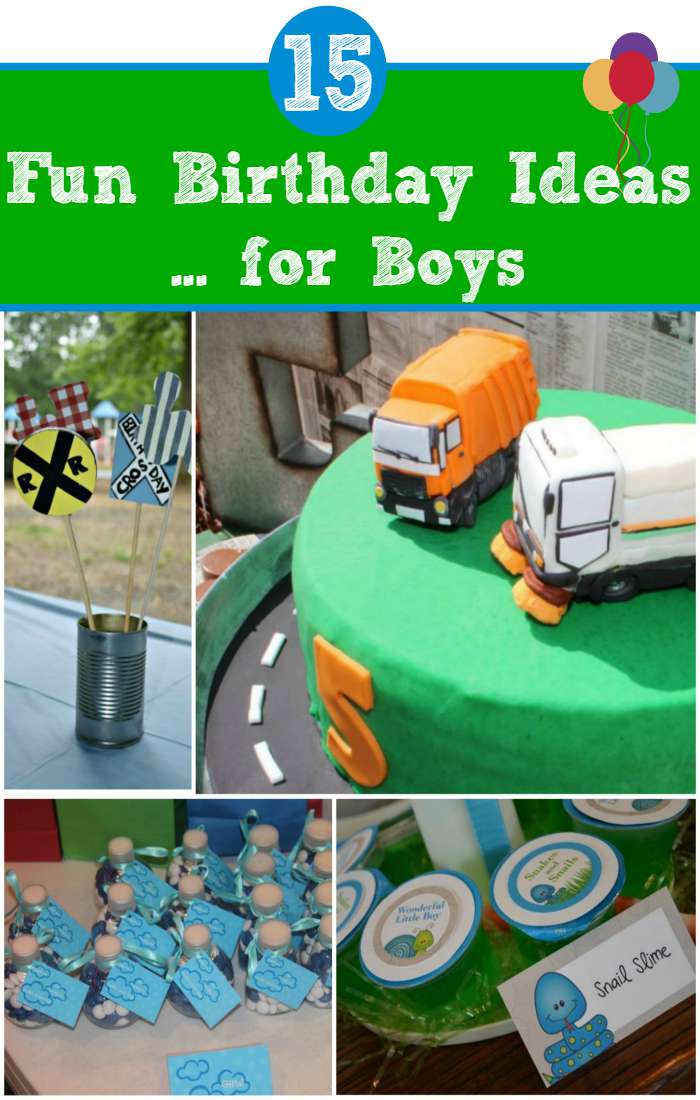 If you are getting ready to throw a party, check out these great ideas for fun birthday party ideas for boys.
Not only does this list include tons of great options for creating a unique party for your sons, it includes ideas for their favorite characters and themes. Whether your kids love video games, classic television or just a special favorite theme you'l find something fun in this list to help you create a unique party. Parties with homemade decorations, purchased items and of course frugal tips are all included in this list.
Birthday Party Ideas for Boys
No matter what your sons preferences are, you have a great start with this list. There are plenty of options for both big kids and little kids.
From basic sports themed, to the popular Minecraft, you have ideas for treats, decorations and games.
Load up on fun easy to grab party supplies at stores like Dollar Tree or Party City, and then build a unique party theme that will make your kids thrilled. Invite the neighborhood kids, their friends from church or school, and serve up cake, punch and tons of fun at the next boys birthday party your family hosts.