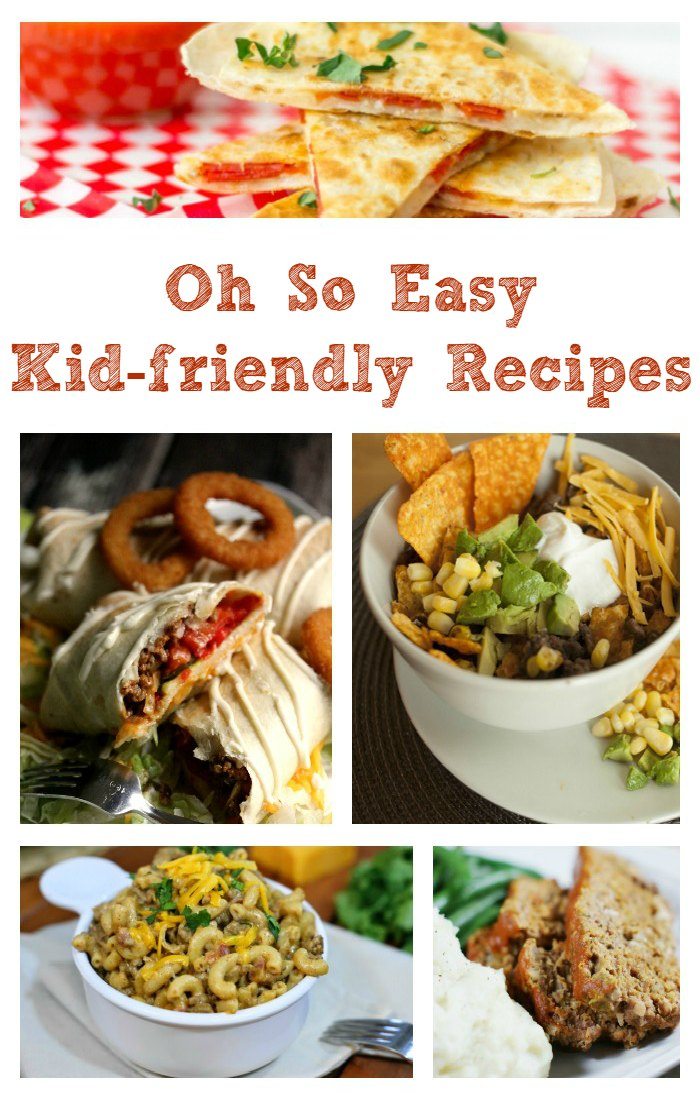 Cooking a meal the whole family will enjoy can often be a tough thing to manage.
These Easy Kid Friendly Recipes are not only satisfying for the entire family, they are simple to prepare. Classics like pasta dishes, pizza and pigs in blankets take on new twists in these upgraded recipes.
Go back in time to your mom's Friday tuna noodle casserole of your childhood, or find a few comfort food in rich creamy chicken pasta. These amazing recipes are sure to make everyone at your table happy.
With simple assembly and classic flavors kids will love, these recipes are sure to be a hit on your menu plan this week.
Most of these recipes can be made in under and hour, or simply assembled and allowed to cook on low in your slow cooker all day long.
Get your kids involved in making these meals too! Have them help you to do prep work, stir food while it is cooking or do the simple things like choosing which meal you will have each night. By giving them hearty and healthy food options they love, you will encourage good eating habits as hey grow.
While many of these easy kid friendly supper recipes call for ground beef and cheeses, you can easily substitute ground turkey or even your favorite veggie meat crumbles.
Add in lower fat cheeses, yogurts and sour cream and you have shaved calories that make mom and dad happy while keeping the flavor your kids will love.