This is a sponsored post written by me on behalf of Provost Academy for IZEA. All opinions are 100% mine.
Have you ever tried an online school for your kids?
Whenever we spend extended time overseas, our kids attend an online school. All in all, our kids have done well, but I've found myself wishing that my kids had a better connections, and better one-on-one relationships, at their previous online school.
I wish I'd known about Provost Academy.
Provost Academy is an online school that connects students with peers, mentors and opportunities to grow and learn.
These connections with other students are so important! Kids just don't learn well in a vacuum, and they certainly don't thrive without real, authentic connections to help them along the way.
This is #MyUnVirtualSchool
Relationships matter as much as academics
Think about your favorite class in school.
There's an exceptionally good chance that it was your favorite because your teacher took the time to make a real connection with you and your interests.
At Provost, they get that.
One-to-one relationships with students are crucial to academic success. At Provost, teachers, administrators and advisors all work to give students individual attention. This means that kids are engaged and interested in their education. Inspired learning happens here.
Did you know? Provost has schools in Colorado, South Carolina and Ohio.
Provost Academy is the UnVirtual Online School
Because getting your child actively engaged in their education is so crucial to their success, Provost is putting the social into the virtual learning experience.
On a personal note, we're incredibly excited that Provost Academy's online public school in Ohio serves grades 6-12. This is going to be a fantastic opportunity for engaged online learning for us. In Colorado and South Carolina, Provost serves grades 9-12.
Did you know? Provost is fully accredited. This means the diploma your child will receive when they graduate from Provost Academy is real and completely recognized by colleges and the military.
Before we chat a little more about what Provost has to offer, check out this helpful video by Provost. It will give you a real feel for the Provost community, and their commitment to engaged learning, in action.
Did you know? There is no cost to enroll, since Provost is a public school.
There's a commitment to continuous improvement at Provost Academy. So, while they're doing a lot already, they'd love to hear what youy think an online school can do to build relationships with and for their students.
And that's where you come in.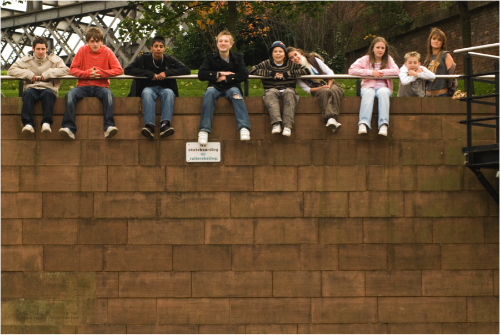 Provost wants to hear your ideas.
Join the UnVirtual movement by sharing ideas, thoughts and suggestions on ways in which an online school can be social.
Did you know? Provost seeks out ways for their students to engage with professionals in their fields of interest to talk with, learn from, and absorb the information that can be learned from an expert over a cup of coffee.
Your idea can be about anything at all. At Provost, they encourage creativity, and encourage you to become actively involved and engaged in the Provost community.
Who knows, your idea might just change the future for one of Provost's students!
What's your UnVirtual Online School idea?
Let us know in the comments below. We'd love to hear from you!