With so much to do around Christmas time, it's tough to keep track of what's hot in the toy market. There are loads of categories to choose from: plush toys, creative toys, activity toys, and electronic toys (to name a few).
Understandably, parents tend to feel overwhelmed and cannot even begin to determine which of these toys also have educational value. So, to ease the burden of holiday shopping, here are 10 top toys for toddlers that are as amusing as they are instructive, plus these 10 best toys for toddlers this Christmas are available right now.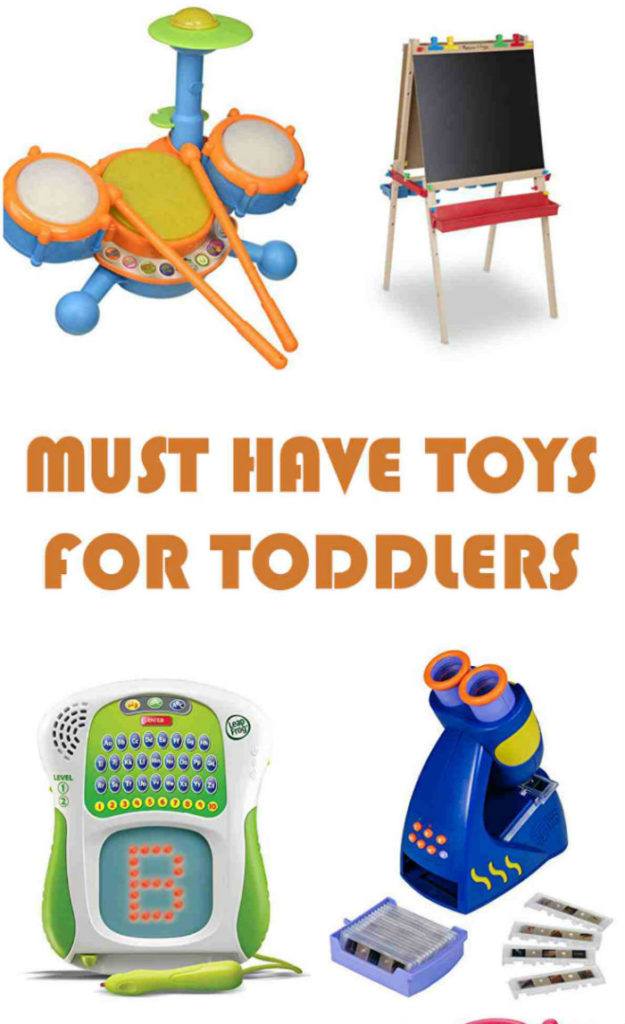 Educational Insights GeoSafari Jr. Talking Microscope
Got a wildlife warrior at home? This kid-friendly microscope is just the thing to teach your little adventurer about the plants and animals they won't find in their own backyards.
With an easy-to-use viewer and 5x magnification, 60 full color images and a narration from the young expert Bindi Irwin, your child will learn over 100 facts about wildlife. Develop memory skills by switching from fact mode to quiz mode. You'll be amazed at your little one's recall and how they'll start sharing their knowledge of the great outdoors with you, too!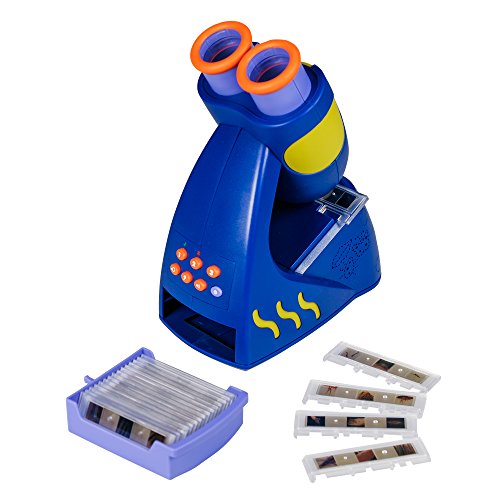 VTech KidiBeats Drum Set
For toddlers who want to make some noise, this KidiBeats set is a sure hit.
With 2 drumsticks, 3 drum pads and a cymbal (each with its own sound), kids can bang out their own musical creations or play along with 9 pre-recorded melodies (classic rock, dance tunes or pop music). There are 4 different modes to choose from depending on your little rocker's mood: free play, numbers, letters, and follow-along. Colorful LED lights make for an extra special sensory experience that we know you're budding musician won't want to end.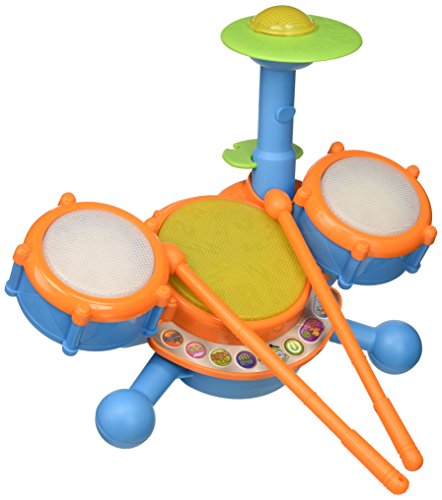 Fisher-Price Think & Learn Teach 'n Tag Movi
Meet your kid's new best friend, Movi! The interactive Teach 'n Tag robot is all about learning while moving.
Movi offers 6 different games and 3 play modes (Alpha Fun Actions, Think & Move Shapes, and Learn & Play Games). It has 360 degrees of mobility and inspires kids to keep moving while following directions and sharpening their critical thinking. What's more, Movi has engaging colored lights and more than 60 facial expressions. Your child will never be bored when Movi is in the house!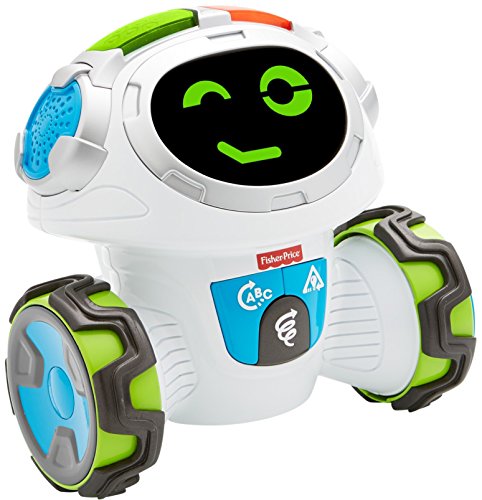 LeapFrog Scoop & Learn Ice Cream Cart
Let's all scream for ice cream! Your kids will enjoy role playing with this play ice cream cart while you'll appreciate how they're learning to interact with others, practice colors and numbers and sharpen memory skills.
They'll even get the chance to enhance gross motor skills by pushing the cart from room to room. When she's looking for playful inspiration, check out the recorded music (10 melodies) or the 200 amusing phrases.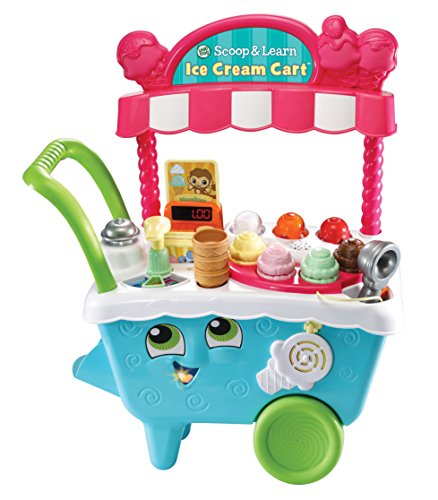 AMOSTING Button Art Color Matching Mosaic Pegboard Early Learning Educational Toys
This button pegboard will capture your toddler's attention with its colorful pictures and easy to handle snap-in buttons.
Watch her strengthen her fine motor skills, hand-eye coordination, color recognition and focus while enjoying the matching game. Parents love the storage tray that makes clean up a breeze!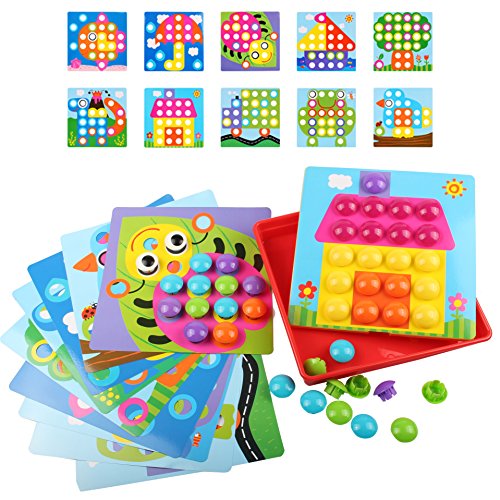 Paw Patrol – My Size Lookout Tower with Exclusive Vehicle, Rotating Periscope and Lights and Sounds
Looking for a toy to match your child's soaring imagination?
Check out the Paw Patrol Lookout Tower that stands more than 2' tall! With buttons that control lights and activate sounds straight from the Paw Patrol show, a working elevator, a rotating periscope, and a slide that propels the pups into action, your toddler can act out hundreds of exciting scenarios. While he's appreciating all of the bells and whistles, you'll enjoy watching his creative play.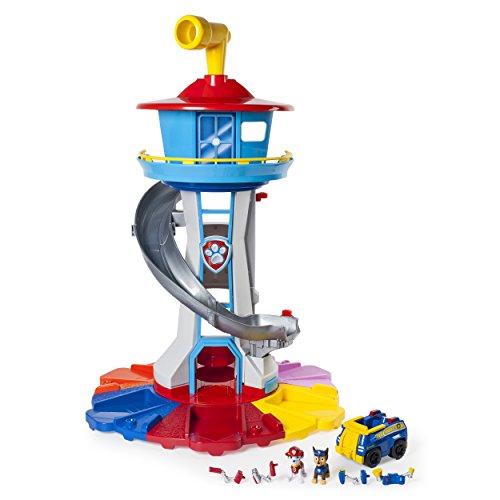 LeapFrog Scribble and Write
The Scribble and Write is so much fun to use that kids don't realize they're learning something new!
While practicing writing letters and numbers (by tracing lights), toddlers are also prompted to try out letter sounds and counting. Depending on your child's ability, you can switch from a beginner "scribble" level to an advanced tracing level. The attached stylus supports a comfortable grip and works for both left- and right-handed kids.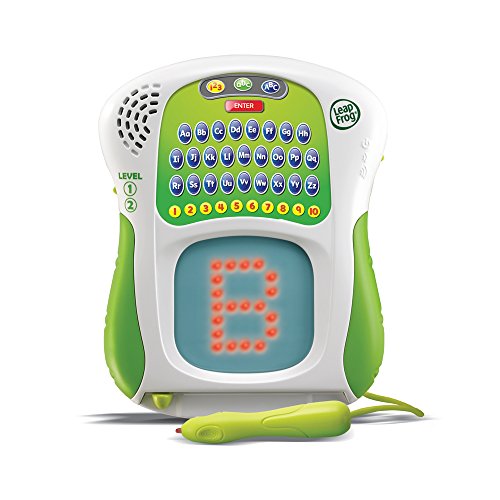 Melissa & Doug Deluxe Standing Easel
Every child appreciates a classic, standing easel. This Melissa & Doug design with a folding wooden frame adjusts to the perfect height for your child. It has a chalkboard, a dry erase board, plastic trays to hold paints and brushes, 4 large clips to grip paper, and a locking paper holder with a kid-friendly paper cutter.
Your budding artist will enjoy drawing, painting and experimenting with different media all at one well-crafted easel.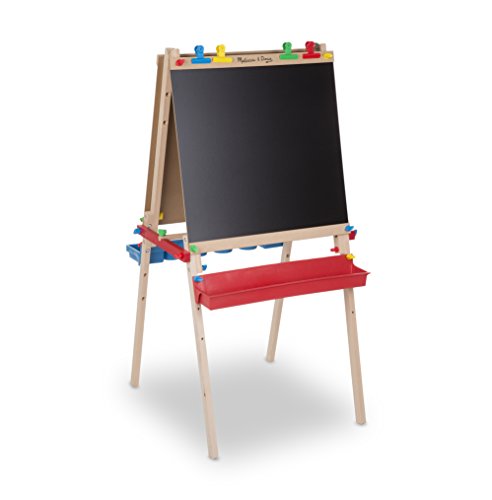 VTech Kidizoom Camera Pix
Even your little ones will feel like professionals when they get their hands on the VTech Kidizoom.
Real photos are created with this 2.0 mega pixel camera. What's more, there are 35 special effects available and multiple collage templates to choose from. With an automated selfie mode, even the inexperienced photographer can produce a perfect portrait. Parents will especially appreciate the durability of the well-crafted design.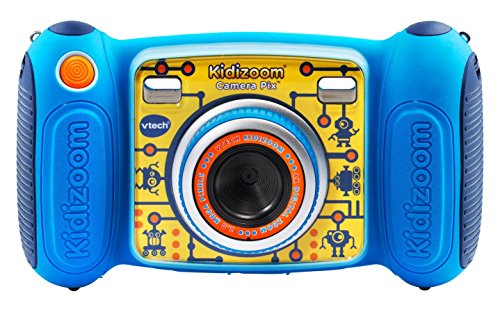 The Original PlasmaCar by PlaSmart
Here's to kid power! No batteries, gears, pedals, plugs are necessary to get this car rolling in this plasma car.
Let your little driver hop on to the patented safety seat and turn the wheel and soon he'll be cruising up to 6 mph. This is a safe and fun way for kids to practice balance and gross motor skills. Parents also love how the PlasmaCar promotes healthy outdoor time. This cool car is available in a variety of colors.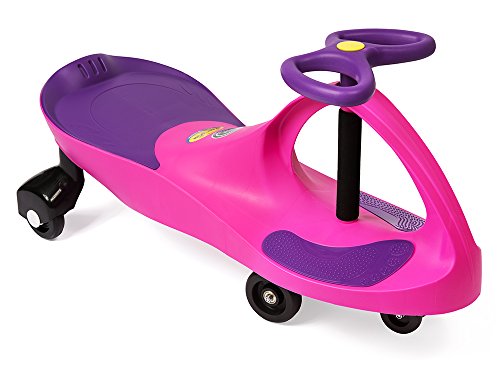 Most parents agree that the very best toddler toys are ones that are amusing and also developmentally beneficial. As you can see from the list above, this year's popular toys promise to deliver both entertainment and education. Whether they encourage problem solving, boost memory recall or support gross motor skills, each toy has something of value. With this in mind, we're confident that this year's gift giving will be as rewarding for parents as it is for their little ones.
Bio
Samara Kamenecka is a New York-born freelance writer living in Madrid. When she's not busy trying to mold her two kids into functional, contributing members of society, she can usually be found enjoying a glass of wine (or three) or eating ice cream straight out of the container. She blogs about everything from strollers to sippy cups over at Tiny Fry.