6 Tips for Saving on Back to School Supplies
/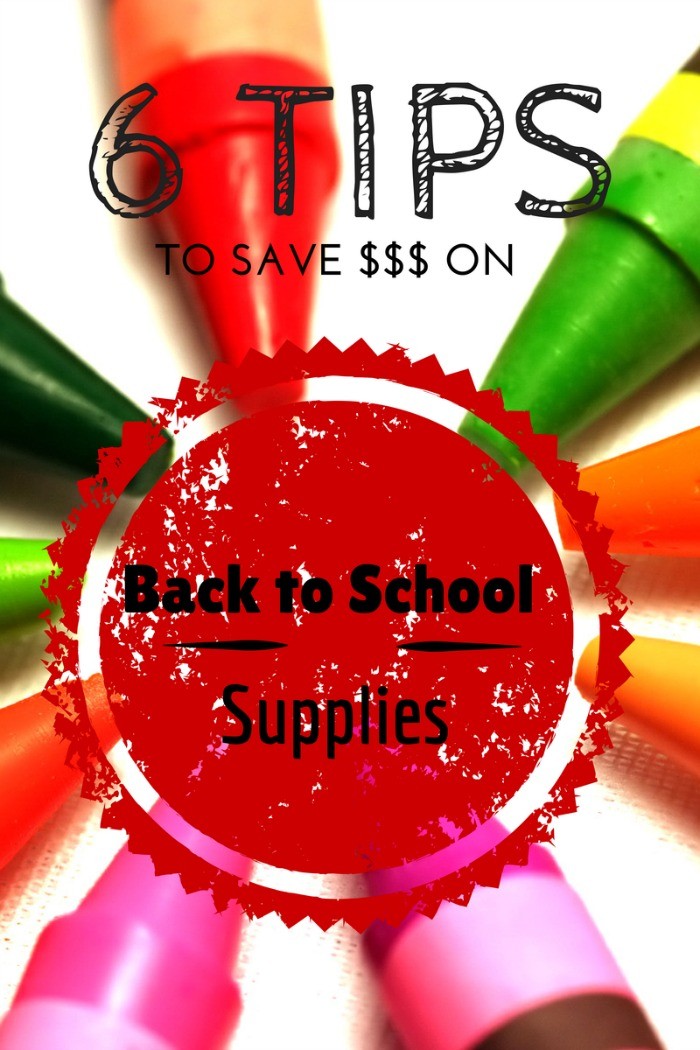 Back-to-school frenzy is right around the corner, but before you get overwhelmed with getting the things your kids need for school, and before you spend a single penny, check out these great tips for keeping some money in your wallet even when buying school clothes!

Make a plan!
Don't just start making a list of things to buy, then jump in the car and go get them. What do you need? Make a list of all items, including those little extras like socks, underwear, and even hair bows, and make a plan on where you will buy them. Can some of the items from last year be reused? If so, then do it! After you make your master list, write a list from the master for each store you will shop. For example, if Target has the back pack you need, place that on a list labeled "Target." If you want to buy secondhand clothing, write the clothing items on a list for that store only. This will keep you focused and organized as you go along.
Get tech savvy after you have made your list
Check online sites for some of the best deals. All year long, places like Ebay, Amazon, and Craigslist will have offers on discounted school items. Take advantage and order as early as possible to ensure the items arrive in time. Also, use your smartphone to help out! You can save just by signing up for text alerts on items you need. Check out brand sites and see what they have to offer. You don't even have to shop around or look for coupons by doing this.
Use coupons!
Visit coupon sites, store sites, even brand sites and print off coupons. Don't forget to clip them from the Sunday paper! Then, attach the coupons for each item to the list where that item is located so that it is handy and you remember to actually use it while checking out of the store.

Buy off-brand on all things, if you can
Off-brand items will work just as well as the more expensive name brand items, and who will really notice?
Shop tax free!
Many places have a "sales tax free" weekend around the time that school is set to begin. Take advantage of this holiday and save a bundle on not paying taxes on school supplies and school clothing.
Don't shop during peak times. The largest rush to buy school supplies is in August, as you may well know, and in January to restock. As crazy as it sounds, you should avid shopping for supplies at these times because right afterward, school supply items generally go on sale for 50%-75% off retail prices.
Set limits
Tell your kids what the limit is and let them know that they may like that new Arianna Grande

folder, but it is $3 and the plain folder is just 25 cents. It may be hard for them to give up on the fancy folder, but at least they will understand your reasoning.