Honestly, scheduling my kids' birthday parties is a pain.
Half the time I can't remember who I've invited already by email, SMS, or even in person. So, I end up scrolling through my emails and texts to sort out who has an invite and who doesn't.
goHappy App Review for Birthday Planning
It's even worse if I need to change something (ahem… like the time I forgot to ask parents to send their kids in swim shorts for a pool party).
Wouldn't it be nice to manage all of the party invites and changes in one place?
Luckily, there's a slick new app called goHappy app to help. I love it for birthday parties, but it's great for anytime people get together.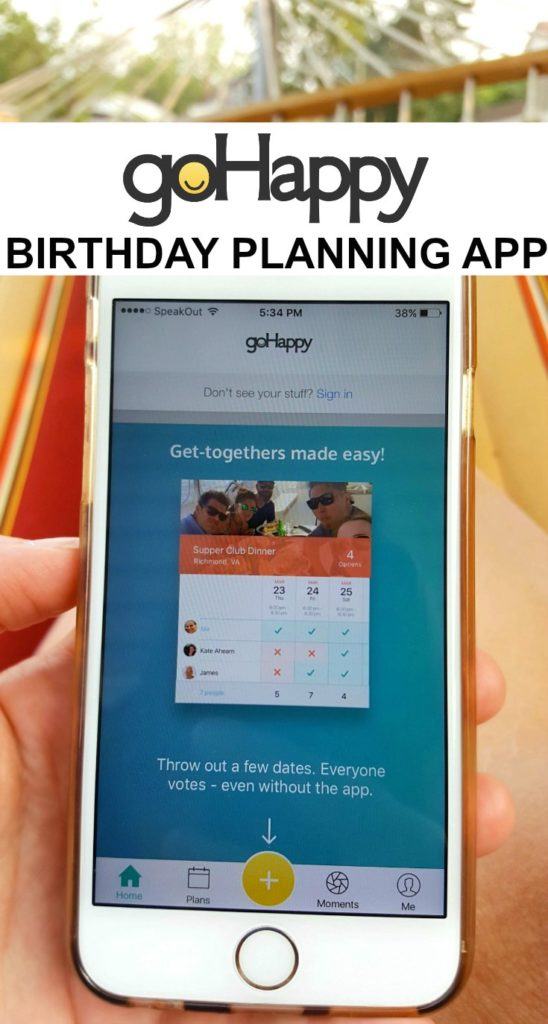 What is goHappy, exactly?
goHappy recognized that people need a full, easy app to help with planning for group events such as a night out, a vacation or other get-togethers that require time, energy and attention to organize.
This is what goHappy is – an app meant to handle all that hard work for you.
Simplifying event invites and planning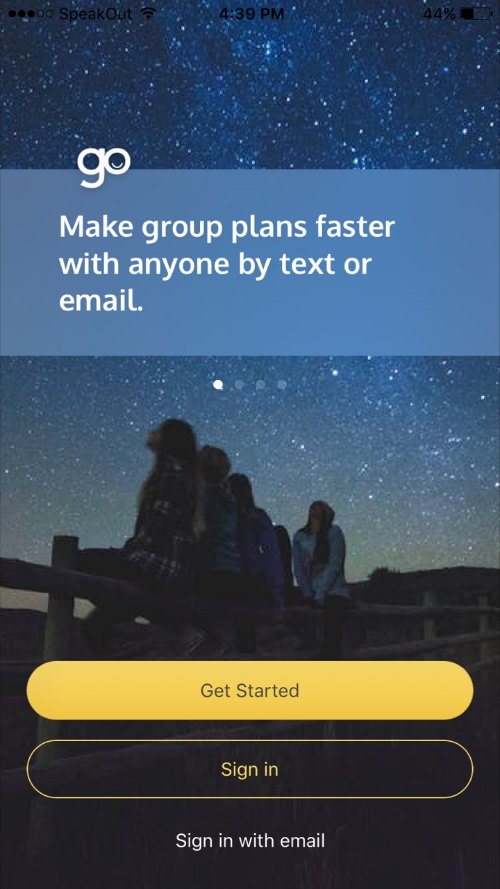 We all have busy lives, which makes planning an event increasingly difficult, no matter how small or large it is.
Many people use social media networks to inform their friends or family about a planned event, but that involves lots of group messages going back and forth on different platforms like SMS, group chats and emails. It also requires lots of attention to keep track of group members who want to participate. goHappy makes it all so much easier by integrating all the necessary tasks into one self-explanatory and easy to use interface.
What can goHappy do?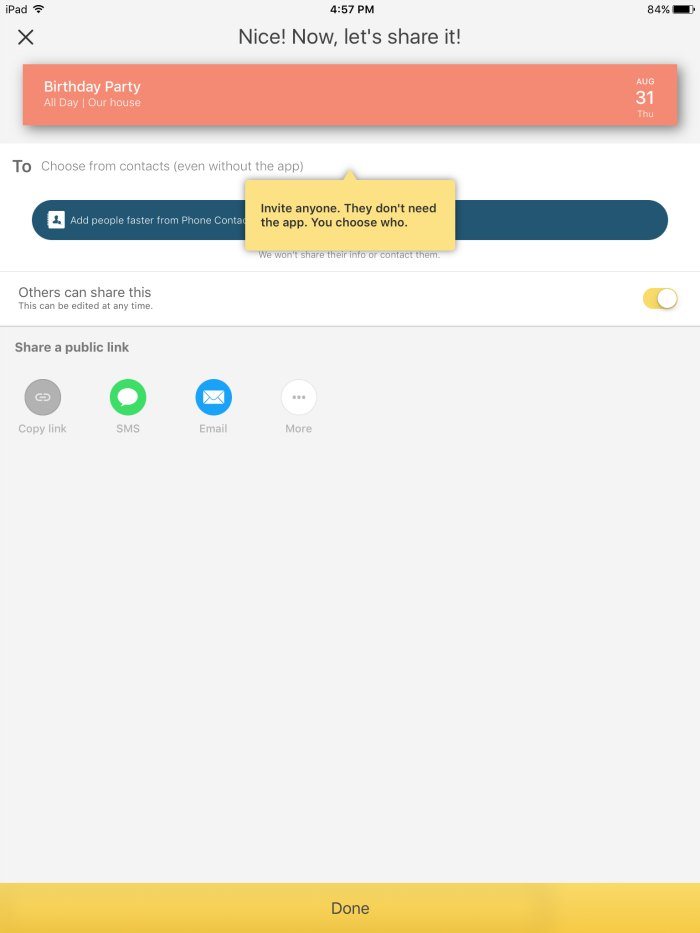 Create a date poll. People you invite can vote on suggested dates by simply clicking on the date in a calendar. goHappy knows instantly who is free on a specific date without having to manage individual messages.
Event dates can be easily synced into your calendar. Your friends don't even need the app to be invited!
You can use the calendar to enter anniversaries, birthdays and other events.
The app stores photos from the event, so users have access to the pics taken by the other participants and they no longer need to store large images on their phones. The app will keep the pics safe!
goHappy app comes with a private chat feature that allows users to talk and share links with each other.
invitations can be sent by text messaging or email.
What you need to know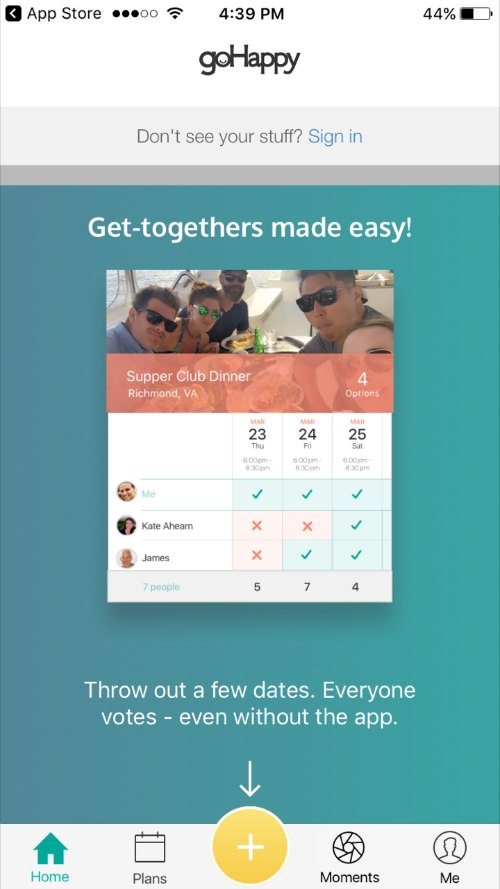 goHappy is free, it works on iOS version 9.0 or higher and it is compatible with iPhones, iPads and iPod Touch.
Reviewers seem to be very pleased with the app, having awarded it 5 stars out of 5 and using words of praise like "I'm so impressed!" or "Makes life easier". The photo saving feature seems to be among the most popular, which users saying helps them save space and keep organized.
Want to find out more?
Check out the goHappy website or download here on iTunes for iPad and iPhone.
Love apps? So do we – check out our PlantSnap app review.
This is a sponsored post by goHappy app, but all opinions are our own.