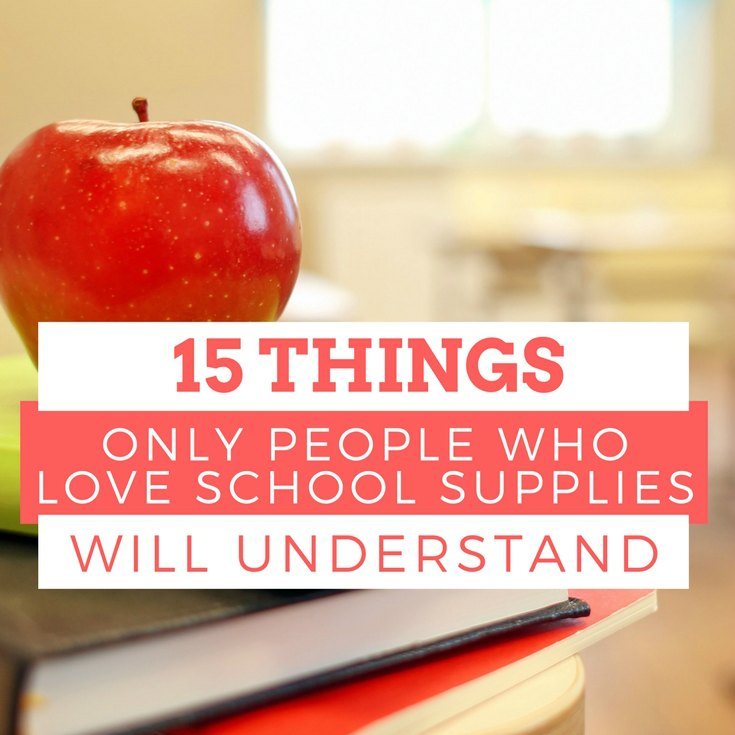 I've always loved getting ready for back to school. There's something absolutely wonderful about walking through the school supply isle, and choosing brightly colored pens that are perfect for creating color coded to do lists. I may not be in school anymore, but my love of back to school supplies kicks in full gear when my kids are preparing for their new school year.
If you're nodding your head in agreement, then you most likely have a love of all back to school supplies as well. But don't worry, I'm right beside you!
Things Only Those Who Love Back To School Supplies Will Understand
Tip! Scroll down to the bottom of this post for a chance to win one of four prize packs with a total value of approx $400 from Sharpie and PaperMate!
The pleasure of writing a perfectly color-coded to do list.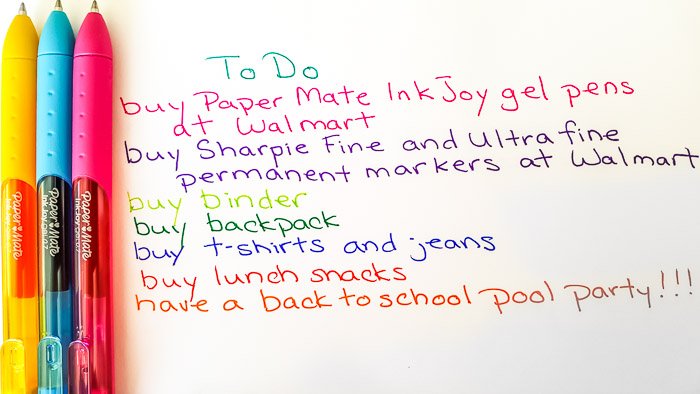 The joy of decorating a brand new school book.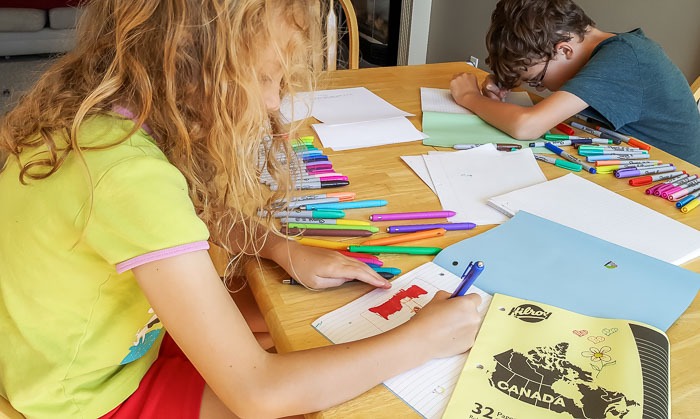 I'm thrilled my kids share this joy with me! This year we sat down at the kitchen table on a rainy August day and they got to work decorating their new notebooks, trying to make them as fun, personalized and colorful as possible. It was an easy task using Sharpie Ultra Fine markers (with 24 assorted colors to make marking unique) and Paper Mate InkJoy Gel Pens, which have 14 brilliant gel ink colors!
How happy it makes you to wander through the back to school supply isle.
You even catch yourself wandering the back to school isle when you don't need anything, just for the joy of seeing the new styles of pencil cases and markers.
The sheer pleasure of a pen that glides perfectly across the page.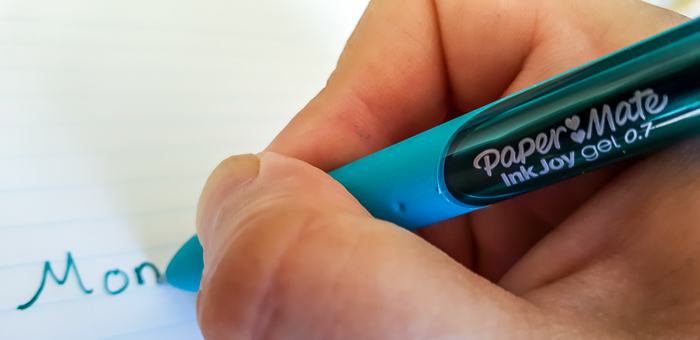 The quick-drying Paper Mate InkJoy Gel Pens are absolutely perfect for this. There are 14 brilliant gel ink colors, and they glide across paper like butter across hot toast without leaving a single smudge behind. They're perfect for keeping ideas and thoughts flowing.
The love you have for your personal collection of school supplies.
You've chosen each item carefully to reflect your personality, and to make sure you have all of your stationary needs covered. You may or may not hide some of these from your spouse and kids. Why waste them on someone who won't truly appreciate them?
The joy of holding our favorite pen.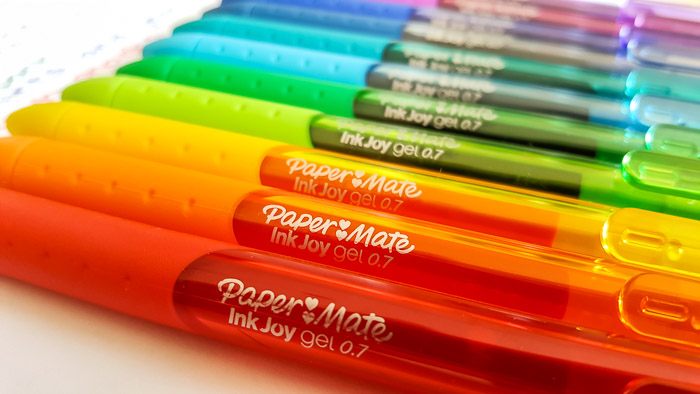 It fits perfectly in your hand, like it was made especially for you. I love pens that are fully wrapped with a comfort grip, like the Paper Mate InkJoy Gel Pens. They're a pleasure to hold and use, and quick-drying ink dries 3X faster* for reduced smearing.
The overwhelming urge to smell pencils and notebooks.
Admittedly, this probably sounds a bit odd to anyone who doesn't love school supplies the way you do, but there's something special about the scent of fresh notebooks and pencils.
The joy of buying ruled binder paper on sale for 25 cents.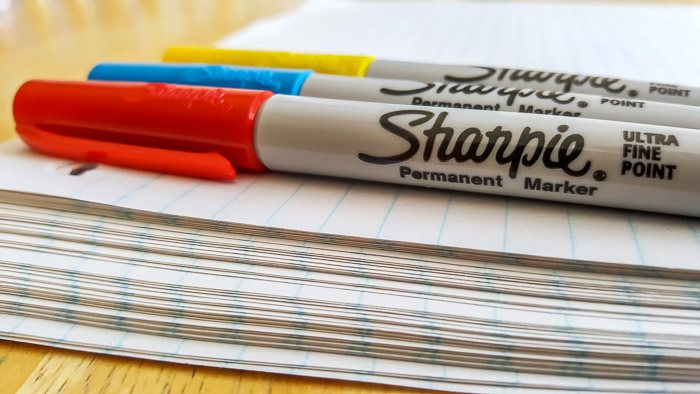 You love getting a great deal on back to school essentials, even though you're not sure if you'll ever be able to use your entire collection.
You can't help but have a strong opinion about what type of school planner is best.
It absolutely has to allow you to move pages around, and it has to have a daily calendar.
The feeling of satisfaction you get writing your name on your backpack and lunch kit.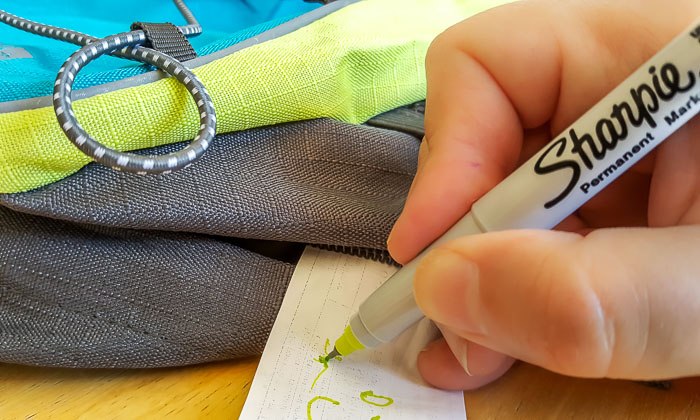 These days I write my kids names instead, and make sure that they don't fade by using Sharpie Fine and Ultra Fine permanent markers. They're permanent on most surfaces and fade and water resistant. Sharpie Fine even has 37 assorted colors to make your marking unique!
One of your not-so-secret joys of being a parent is that you get to shop for school supplies for your kids!
And you honestly can't understand why they're never quite as excited as you are. You just can't relate to anyone who thinks back to school shopping is boring.
The pleasure in opening a brand new notebook, and seeing those perfectly white, blank pages.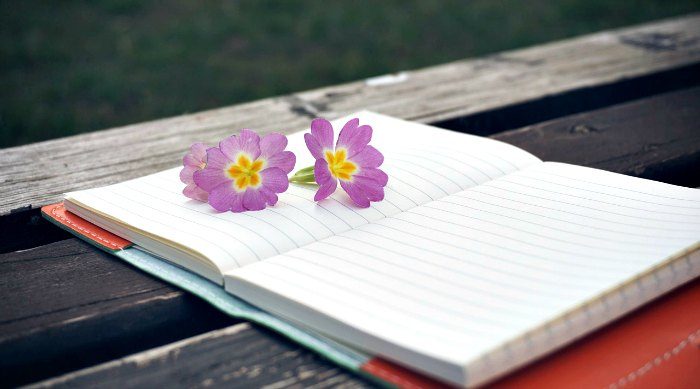 What it's like to be wise in the ways of all school supplies.
You know the difference between a traditional round ring binder and a D ring binder, and exactly why one is better than the other. A D-ring binder has rings that look a bit like the letter D, and holds up to 30% more paper.
You've contemplated becoming a teacher just so you'll always have school supplies nearby.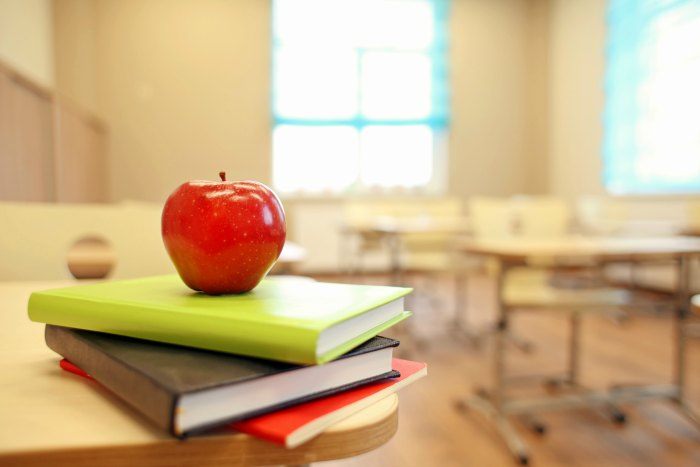 The thought of being able to purchase reams of colored paper, post it notes, and colored markers and pens for an entire classroom fills your heart with delight.
Getting a rush of excitement when your kids' school sends out their list of required school supplies.
Who knows what exciting new developments there have been in back to school supplies since last year!
Where to buy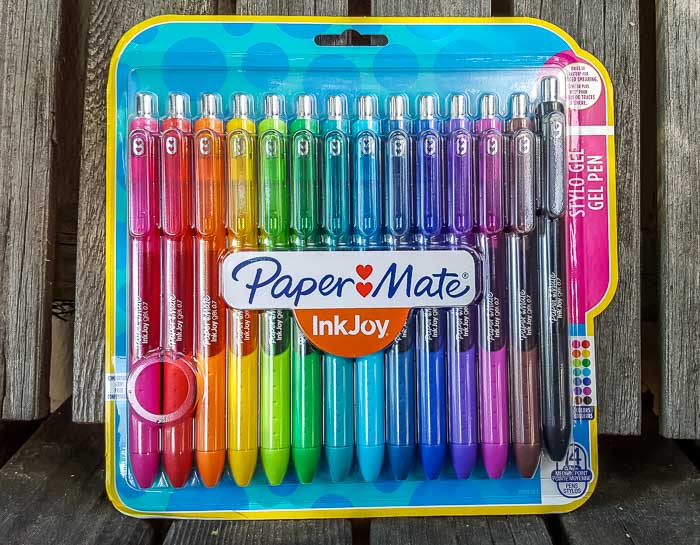 You can pick up the Sharpie markers and Paper Mate InkJoy Gel Pens that we love at Walmart, both online and in store.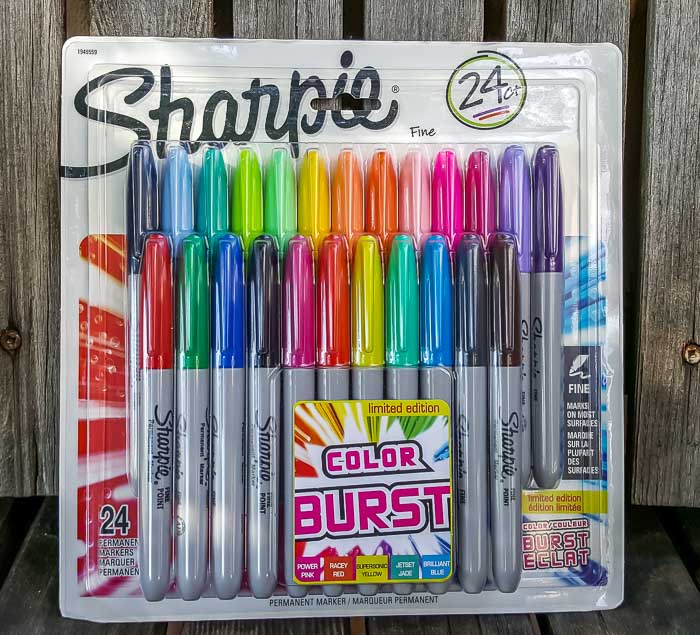 Find Sharpie Ultra Fine and Fine markers at Walmart here. 
Find Paper Mate InkJoy Gel Pens at Walmart here.

Enter to Win!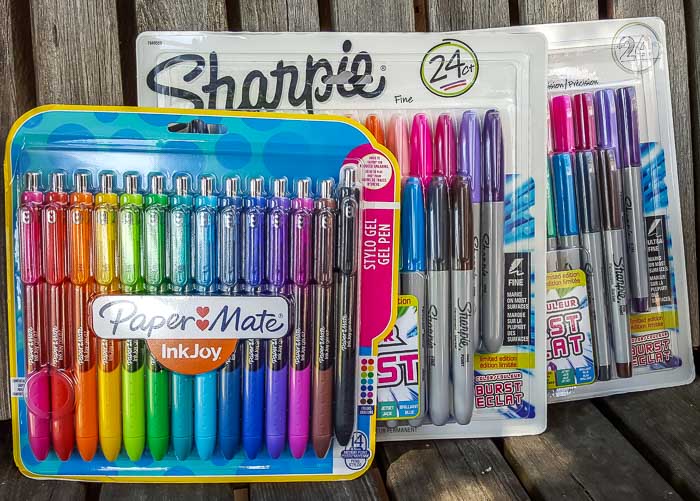 Now, I get to do one of my very favorite things in the world – give you a chance to win your very own back to school supplies!
Sharpie and PaperMate are giving away one (1) Grand Prize of a $250 Walmart gift card and Sharpie & PaperMate Gift Pack ($315 ARV) OR one (1) of three (3) Sharpie & PaperMate Gift Packs ($65 ARV).
See the entry form for terms and conditions.
Now the best part – your chance to win!
Sharpie and PaperMate Back to School Giveaway
So how do you enter? It's easy.
See the Rafflecopter widget above? To enter, all you have to do is to enter your email or log in via Facebook!
Do you have a love of back to school supplies? Let me know in the comments below. We'd love to hear from you!
The Parent Spot is not responsible for prize fulfillment.
*vs. the leading gel pen at retail based on average dry times of black, blue and red. Individual dry times may vary by colour.