I have partnered with YMC and Benadryl and have received compensation for this post. All opinions are my own.
As any parent will tell you, kids bring out the unexpected in any situation.
My nine year old daughter, especially, likes to explore and discover. Since we spend a lot of time outdoors, that means bugs in jars, hair wreaths made of grass, and dandelion bracelets.
Aside from her love of outdoor adventure, there's also my son, who's a typical 12 year old boy, with all fun and trouble that comes with the territory.
Together, they seem to generate an unending stream of surprises, and we wouldn't have it any other way. Unfortunately, some of those surprises lead to skinned knees, bumps and bruises, and even unexpected allergic reactions.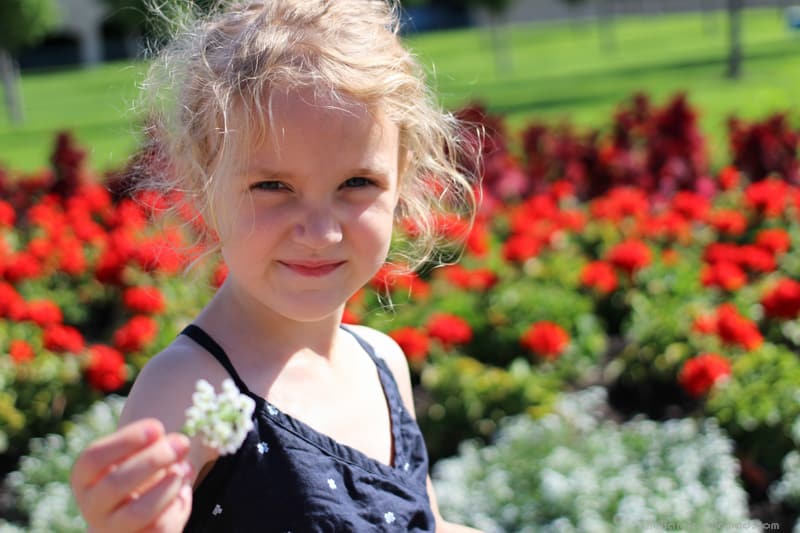 This year was the first year that all of the fun my kids have outdoors created an unexpected situation.
We're fortunate enough to live in one of the most beautiful areas in Canada, and we're surrounded by fruit orchards, forest, mountain lakes and acres of gardens and flowering trees.
Unfortunately, this also means pollen. A lot of pollen.
In the spring and early summer, pollen floats through the air everywhere. It coats our car outside and everything in our house in a fine yellow haze.
There's just no escaping it.
Up until this year, the pollen was nothing more than a little yellow floating through the air, and some extra dusting in the house.
My kids had never had an allergic reaction to pollen.
But this spring and summer all that pollen finally got to us.
One day, my nine year old daughter woke up with itchy eyes, a dry throat, and sneezing.
She'd never had an allergic reaction before, so it came as a real surprise!
I thought that because she'd never been allergic to pollen, that it simply wouldn't bother her this year.
Boy, was I ever wrong!
Here's what I didn't know – everyone has an allergic threshold limit in terms of the quantity of allergy triggers our bodies can handle. When those allergic stressors accumulate, and pass our threshold, we lose the ability to adapt, producing a reaction in the body. It's called the total allergen concept.
For my daughter, all of that pollen finally pushed her over her allergic threshold, and boom!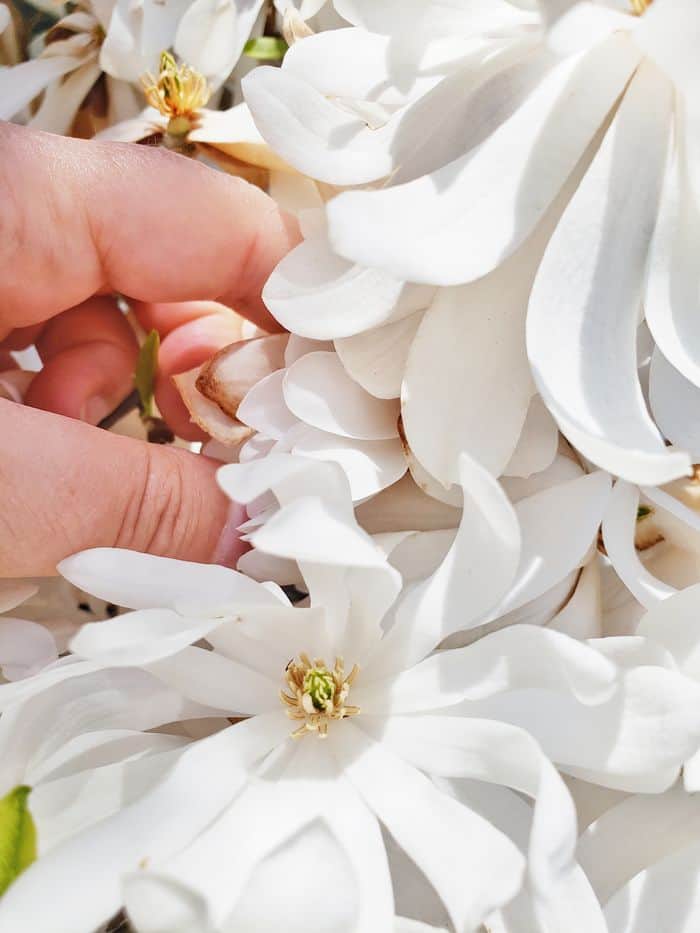 Honestly, since she'd never had an allergy before, it took me a little while to figure out what was going on.
As a mom, it's a rotten feeling not to know what to do when your daughter is suffering.
Luckily, it was the middle of the day, and we were at home, so help was a quick trip to the drugstore for Benadryl.
Benadryl became my trusted, go-to allergy medication pretty darn quickly. It turned a stressful time into an easily manageable situation.
Up until that moment, we were lucky enough to be a family with few allergies. My son had a small reaction to birch pollen a few years ago, but it didn't last long.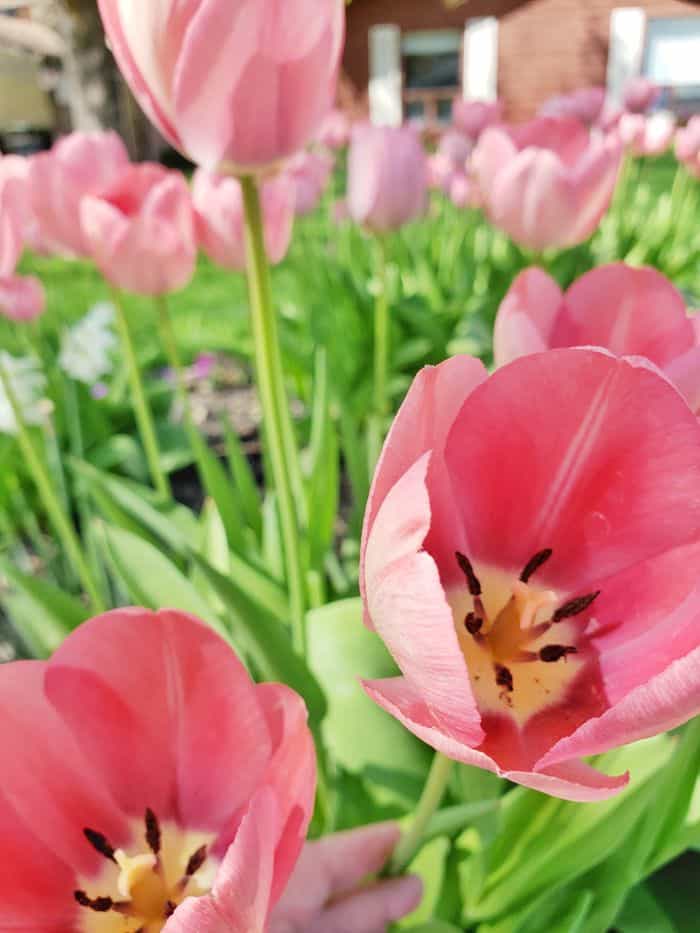 I think that lulled us in to a sense of security, so I've never worried about being prepared for seasonal or unexpected allergies.
From now on, we're going to keep our home medicine cabinet stocked with Benadryl!
Not only that, I'm going to make sure that we have some Benadryl on hand for road trips, and whenever we go camping.
Who knows when an allergy could strike! It's pretty amazing that allergies can be triggered by so many things, including dust mites, pet dander, fabrics, grass, pollen (our nemesis this summer!), mold, cockroaches (ugh!), insect bites, bee stings, and even Poison Ivy and Poison Oak.
After our experience with an allergic reaction to pollen, and learning more about other potential allergens, Benadryl is in our summer first aid kit to stay!
Want to find out what else is in our kit? Check out our list below!
10 Must Have Items for Your Family Summer First Aid Kit
Children's Benadryl Chewables. After our experience with pollen this summer, we aren't taking any chances with unexpected allergic reactions!
Antibiotic ointment. This is essential for cuts, scrapes and burns.
Benadryl Itch Spray. We've had this in our kit for years, and it's helped us dozens of time to take away the itch from mosquito bites. We never leave home overnight without it.
Bug spray. While anti-itching spray is a wonderful invention, preventing bug bites is even better!
Bottled water. This is essential for cleaning wounds and preventing dehydration. When we're camping or on a road trip, we don't always have clean water on hand, so bottled water is necessary.
Prescription medications.
Baby wipes. I swear, baby wipes are one of the best inventions of the modern world. Our kids are older now, but we use baby wipes to clean up messes, and provide relief from itchy skin and eyes.
Bandages. Kids (and adults too, honestly) are always sporting a new skinned knee or bumped elbow. Bonus points here for bandages with cute patterns or (even better) a Star Wars theme.
Over the counter pain reliever. Kids are unpredictable, so it's essential to have over the counter pain relief that can also counteract fever. We keep some on hand at all times.
Sunscreen. We travel with sunscreen permanently in our car, pre-packed in our suitcases, and in our home medicine cabinet.
What Benadryl product is right for you?
Benadryl allergy products come in a several trusted solutions.
For my daughter, we used Children's Benadryl Chewables. They're a convenient way to get fast, effective symptom relief for her allergic reaction.
If your child is a little young for chewables, or just prefers a liquid, Children's Benadryl Liquid is the most trusted allergy brand by moms and doctors for relief of children's allergies and allergic reactions. I really love that it doesn't contain any dyes or alcohol!
My little one's always been pretty reactive to mosquito bites – they turn into big, itchy red welts pretty quickly. Unfortunately, mosquitoes seem to love her! We've had Benadryl Itch Spray in our medicine cabinet for years, and we take it whenever we go away overnight in the summer. It works really well for her to take care of those annoying mosquito bites. Benadryl Itch Spray is non-stinging and contains a topical antihistamine/analgesic and a skin protectant to provide fast, effective relief at the source from itchiness and pain due to allergic reactions, poison ivy, insect bites, mild sunburn or skin irritations.
For itchiness and pain from insect bites and stings, Benadryl Itch Stick is another great option. It's non-stinging and contains a topical antihistamine/analgesic and a skin protectant to provide fast, effective relief.
Benadryl Itch Cream contains an antihistamine is another great option. It provides fast, effective relief at the source from itchy skin due to allergic reactions, poison ivy, insect bites, mild sunburn or minor skin irritation.
Have your kids ever had an allergic reaction? Tell us about it in the comments!