Are you having trouble getting your kids to exercise? I've had this struggle for years, and this mom of 2 has developed a few helpful tips for how to encourage children to exercise.
My 11 year old son loves gaming. And that's fine. We love tech in our house.
It's just not OK when he'd rather play a video game than have fun outside in the summer. Unfortunately, it's a problem a lot of parents have, especially for kids in the pre-teen years. In the past year or two, I've made a serious effort to get my gamer active and outdoors, and I've found a few helpful tips and tricks that work.
How Can We Encourage Children to be More Active?
Here are some of for how to encourage children to be more active and get more physical activity in their day.
Honestly, it's not always easy, and I fail as much as I succeed, but I figure that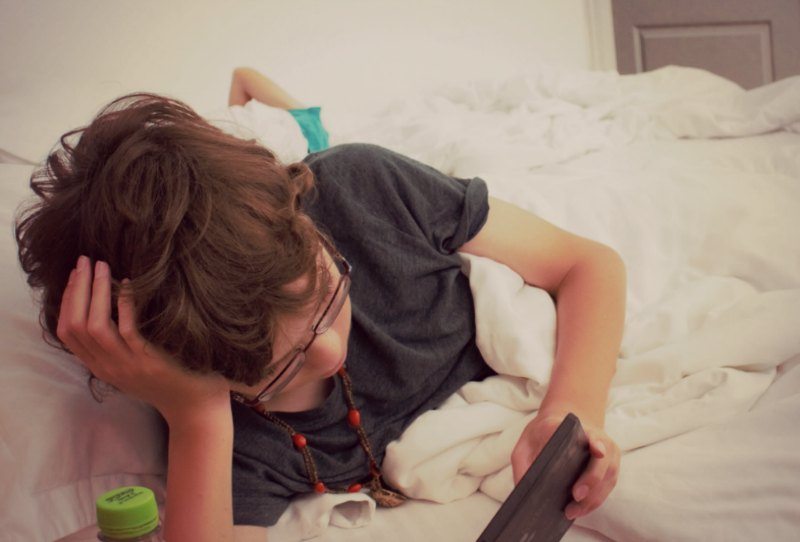 Get the gang together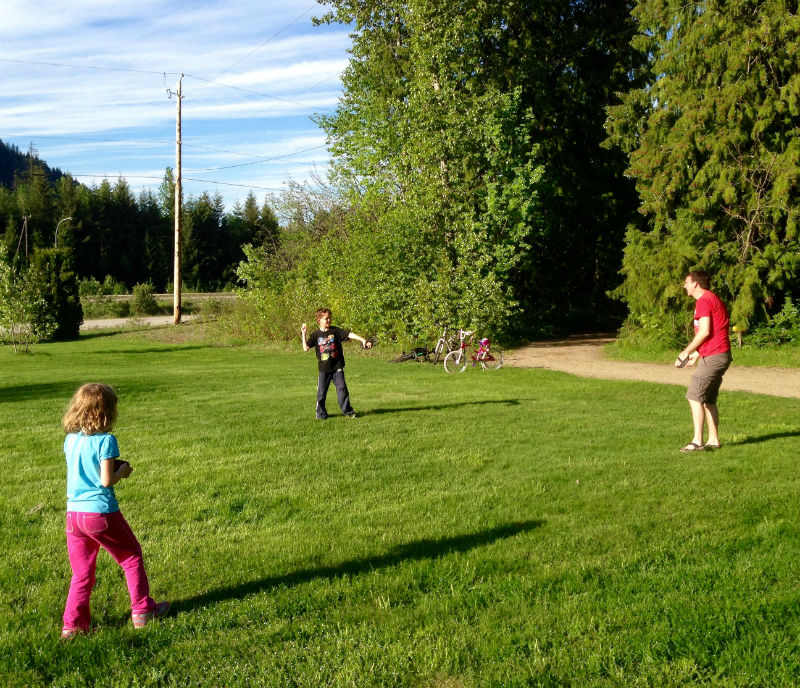 Use the power of community and friends to get kids outside by joining or arranging fun drop-in games or activities in local parks. This works especially well because my tween is at an age where getting together with friends is a strong motivations. When he sees friends having fun playing baseball or riding a scooter, he's much more likely to join in.
Make it fun
This one's been tricky for me, as my kid's not a natural lover of most sports, but the knack is in finding something he likes to do. He's had a few big presentations due at school, so I give him a 20 minutes of loud music of his choice and dance time as a break from homework.
He loves turning up his favorite tunes on full blast and dancing around the house like a lunatic. It's pretty infections, so we unusually end up joining him.
Make being active and outside as easy as possible
If you can, walk your little gamer to or from school, or back from a visit with a friend. That counts as exercise, and it can lead naturally to a stop in the park or a game of outdoor soccer. Exercising as a family is another health hack that can work well for kids, and even simple activities like fruit picking or walking to the store can increase activity.
Model active behavior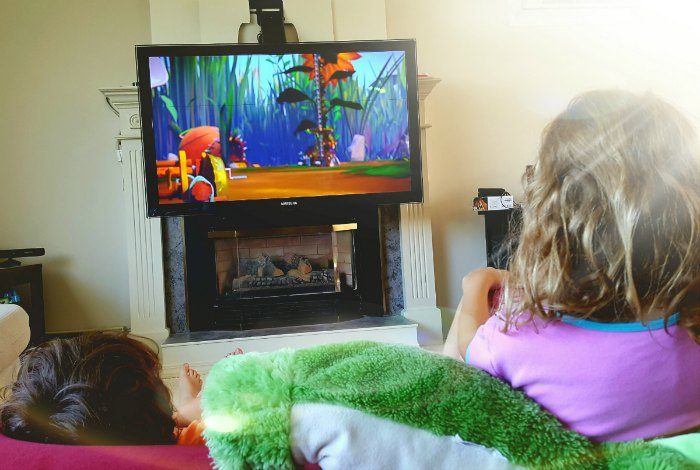 Honestly, this is a hard one for me. But how can I expect my kid to be physically active when I can't get my bum off the couch in the evenings? I'm working on doing physical things I enjoy like kayaking, gardening, and yoga to set an example. Sure, there are still fun movie nights in our house, but you're also likely to see me outside or doing yoga in front of the TV.
Limit screen time, especially in the mornings
We find that if we let our son start the day gaming, then he's much less likely to want to be physically active for the rest of the day. On days that he spends more time gaming, he really seems only to want to get back on his machine, rather than do anything outdoors.
For our kid, this is what's working best for us. On school days, we try to limit gaming to after school when his homework and short list of chores are done, and for a maximum of an hour and a half. On weekends, we try to allow gaming only after 4:00 pm (although, honestly, there are plenty of days we break down around 2:00 pm) for a maximum of three hours.
Use a reward or incentive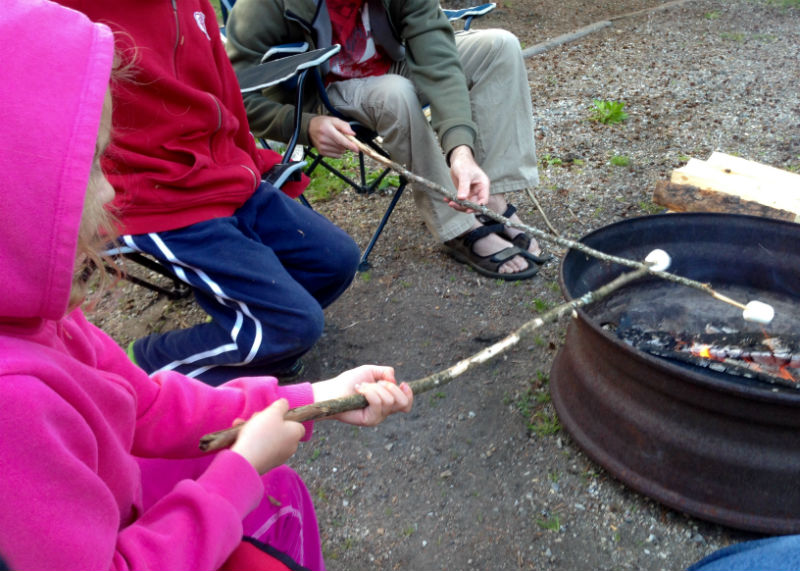 My son loves marshmallows, so we've been known to use a marshmallow roast as a perk for going hiking. When he knows that a hike will be followed by a fire and roasted marshmallows, and maybe even s'mores, he's much more likely to want to get outside and active.
Plan ahead for bad weather
We've had a rainy, cool spring and early summer here in the interior of British Columbia, making it harder than usual to get outside. So, I've planned days at our local indoor trampoline center and water park for when the cool weather hits.
Support your kids in sports and activities they like
This one is huge, because kids will naturally gravitate to activities they enjoy. When they're supported by their parents, they can develop lifelong habits for staying active.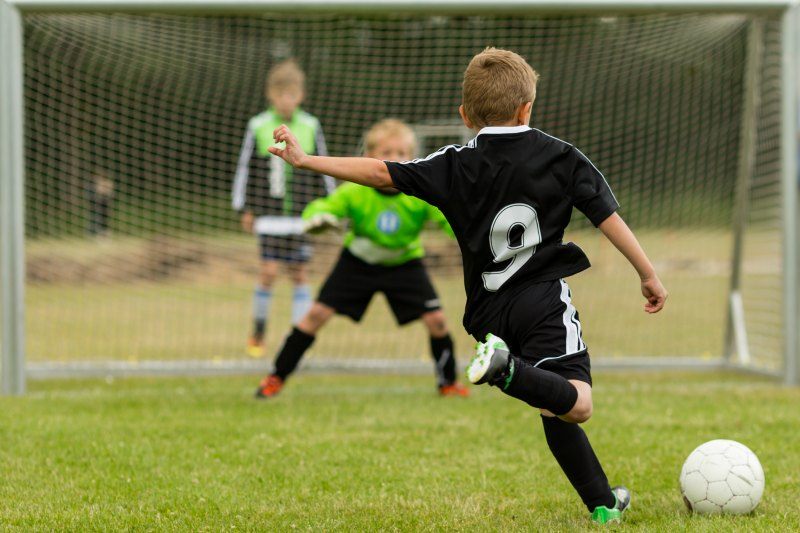 Immerse your kid in a culture that makes activity fun and positive
It really takes a village to raise happy, engaged kids, and this also holds true in terms of physical literacy and fitness. We try to take advantage of any community, government and corporate initiatives to get kids outside and healthy.
Do you have any tips for encouraging a child to exercise? Let us know!