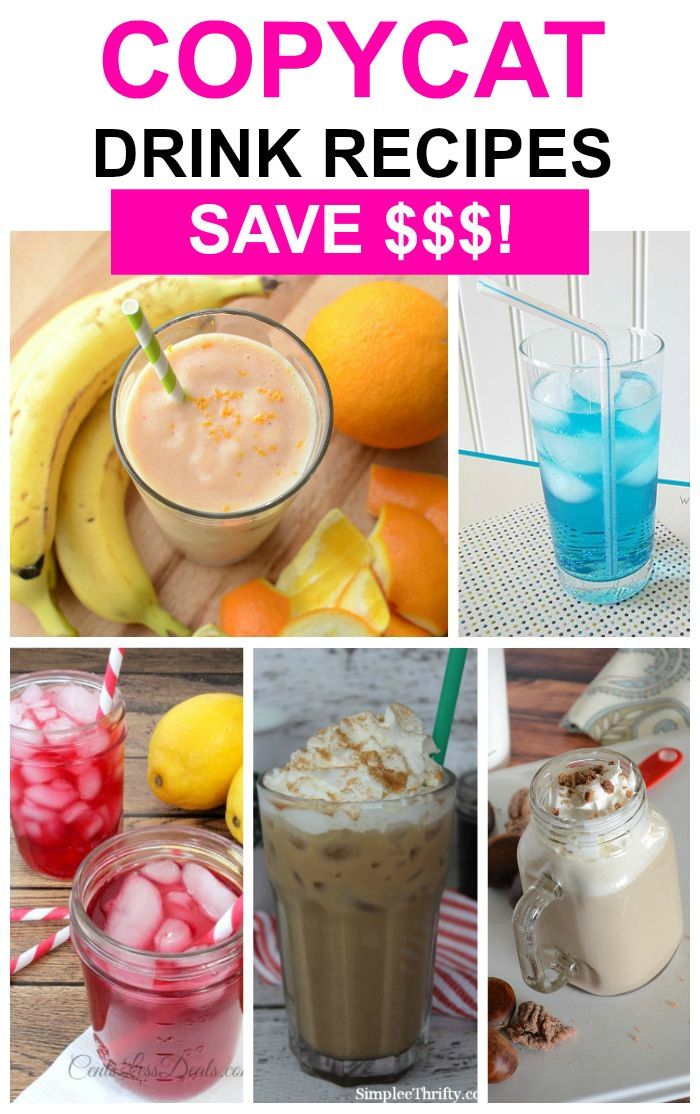 Have you ever wanted one of your favorite restaurant drinks, but just didn't feel like going out to pick it up?
These tasty copycat drink recipes are perfect to satisfy your craving at home. Not only did we find some of the hottest drink recipes around, we have shared some that are easier to make than you expect.
COPYCAT DRINK RECIPES
Those barista's will have nothing on you once you grab these recipes and start creating in your kitchen. From light and refreshing teas and sangria, to the rich and luxuriant mocha or latte of the holiday season this list has all of your favorite flavors!
Copycat Olive Garden Moscato Citrus Berry Splash Who Needs a Cape: A fantastic summertime cocktail, just like the restaurant version! Easy to make with lemon, blueberries and Moscato Spumante.
Copycat Starbucks Caramel Apple Spice Practially Functional: Recreate the classic Starbucks Caramel Apple Spice hot drink at home in your slow cooker.
Copycat Sonic Ocean Water Love Bakes Good Cakes: Cold and refreshing, this is made with water, sugar, coconut extract, blue food coloring and Sprite soda, plus ice.
Copycat Starbucks Iced Mocha Stockpiling Moms: A favorite of parents everywhere, this is made with only four ingredients!
Copycat Tony Roma's Chocolate Martini This Kitchen is My Playground: Nothing says pure chocolate decadence like a chocolate martini. Yum!
Copycat Red Robin Strawberry Lemonade CopyKat: This is a tasty, tangy lemonade with strawberries that really hits the spot.
Copycat Shamrock Shake Recipe The Neighborhood Moms: Green, sweet, and tasty, this is a huge hit with kids.
Copycat Healthy Orange Julius Bless This Mess Please: You'll love this clean and healthy Orange Julius Copycat recipe. As a bonus, it's dairy-free and guilt-free too!
Copycat McDonald's Strawberry Banana Smoothie CopyKat: With only three ingredients, this cool and refreshing smoothie is easy to prepare.
Copycat Starbucks Strawberries And Cream Frappuccino Baking Beauty: Craving some non-caffeinated goodness? This is your ticket.
Copycat Olive Garden Italian Cream Soda Amandas Cookin: You can find this recipe on the Olive Garden website, but it's not always in the restaurant. For extra tasty goodness, Olive Garden suggests whipped cream as a garnish. Yes, please.
Copycat Starbucks Green Tea Frappuccino Sweep Tight: Made with Matcha Green Tea powder, this recipe was created from scratch after plenty of trial and error.
Copycat Olive Garden Berry Sangria CopyKat: Love Sangria? This is a delicious, berry-filled version that's perfect for summer.
Copycat McDonald's Frozen Strawberry Lemonade CopyKat: McDonald's Frozen Strawberry Lemonade is perfect answer to a hot summer day.
Copycat Starbucks Pumpkin Spice Latte True Couponing: Need your PSL craving filled? This is a tasty, affordable, at home alternative to the Starbucks drive through.
Copycat Sonic Cherry Limemade Cincy Shopper: This will have you longing for carefree summer days in no time.
Copycat Starbucks Iced Cinnamon Dolce Latte Simple Thrifty: A simple recipe with cinnamon and sugar, this is a delicious alternative to a $6 in store drink.
Copycat McDonald's Eggnog Shake CopyKat: This eggnog shake tastes so good you will want one all year.
Copycat Starbucks Frappuccino Stockpiling Moms: With only 4 ingredients, you can whip up this recipe in only a minute or two.
Copycat Starbucks Passion Tea Lemonade Cents Less Deals:  This is a lot easier to make than you would think, and it's so refreshing!
Copycat Starbucks Chestnut Praline Latte: The Grant Life: Delicious and indulgent, this one is a bit of work, but worth the time.
Copycat Starbucks Gingerbread Latte Stockpiling Moms: Made with International Delight Gingerbread Latte Creamer, this couldn't be much easier.
Copycat Starbucks Peppermint Mocha Mad in Crafts: Have extra mint in your garden? You can make your own chocolate mint syrup for this!
Copycat Starbucks Iced Chai Latte The Grant Life: All you need to make your own iced chai latte is chai tea and milk. It's that easy.
Copycat Raspberry Lemonade Slurpee Cincy Shopper: Cheap and easy to make at home, these are much easier than trotting off to the corner store for a slurpee.
Pull out your blender, favorite coffee blends, cream and all of the best ingredients to make these copycat drink recipes come to life easily in your kitchen.
We love using these recipes for dinner parties or special events. You'll be able to give your guest a restaurant style after dinner drink right in the privacy of your home. Make some or all of these impressive and delicious drinks for your next gathering with friends and family.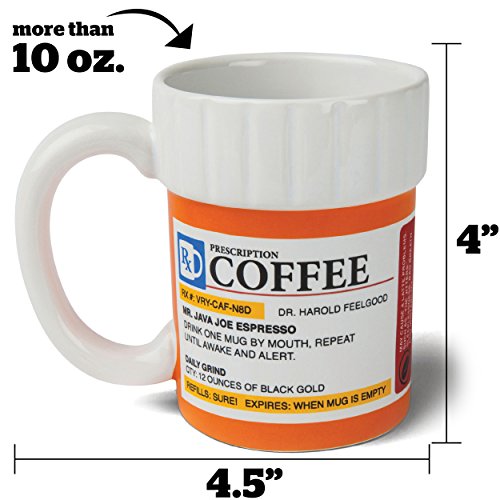 The Everything Restaurant Recipes Cookbook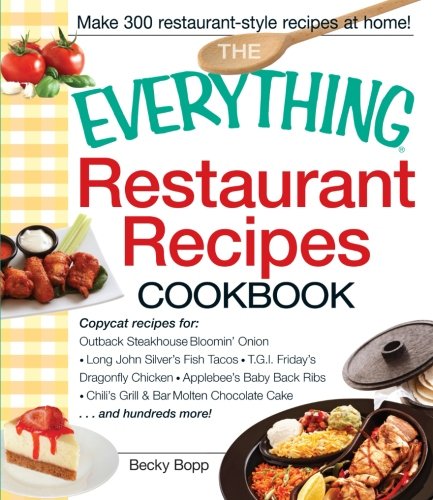 9 Types of Copycat Girl Scout Cookies: Your Favorite Copycat Girl Scout Cookie Flavors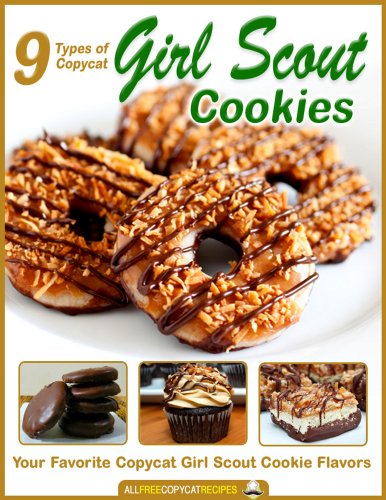 Delicious Restaurant Copycat Recipes: Make Your Favorite Restaurant Menu Items In The Comfort Of Your Own Home!