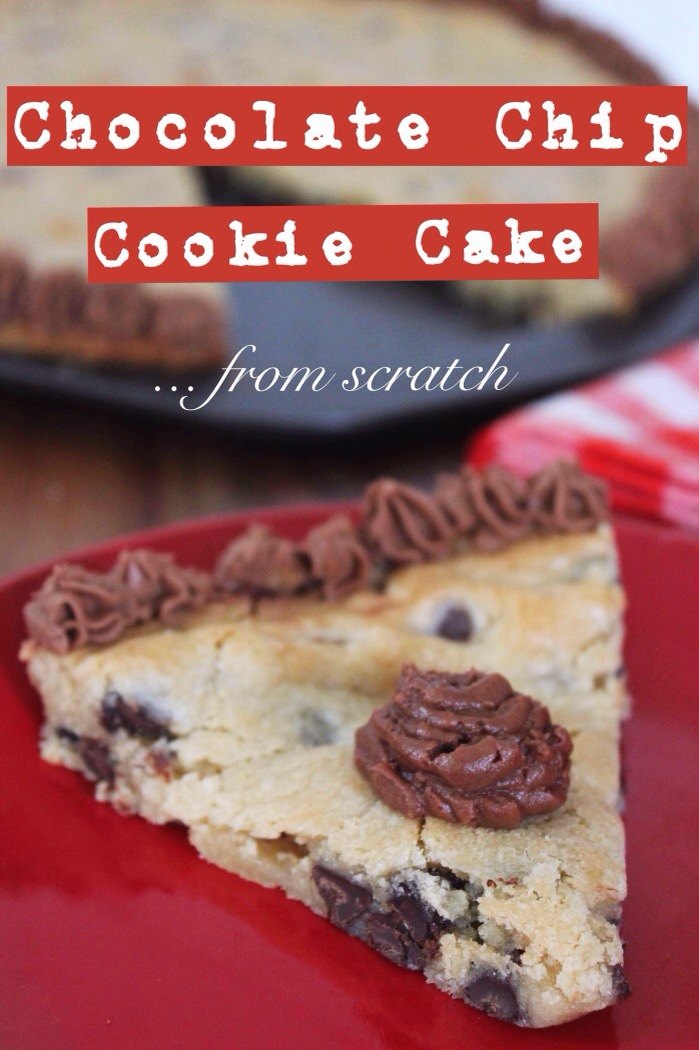 Oh, my gosh this is good.
It's also a really fun way to serve a cookie.
I don't make this often, but whenever I do it's a huge hit with my kids.
Ingredients
Cake
1 cup butter
1/2 cup brown sugar
1 tsp vanilla
1 cup sugar
2 eggs
2 cups flour
1 tsp baking powder
1 tsp salt
12 oz chocolate chips
Icing:
1/2 cup softened butter
1 tbsp milk
3 tbsp cocoa powder
2 cups powdered sugar
Directions
Preheat oven to 375.
Spray a 12″ pizza pan with non stick spray.
Cream butter, sugar, brown sugar, vanilla and egg.
Whisk together flour, baking powder and salt.
Stir in dry ingredients, then chocolate chips.
Spread dough on prepared pan.
Bake for 10 minutes.
Whisk or sift together cocoa powder and powdered sugar.
Cream butter and vanilla in a large bowl
Slowly add in the powdered sugar cocoa powder mixture, and milk as needed, until everything is incorporated and frosting is right consistency.
Beat for 5 minutes to make sure it is fluffy.
Transfer to piping bag and decorate around edge of cookie.