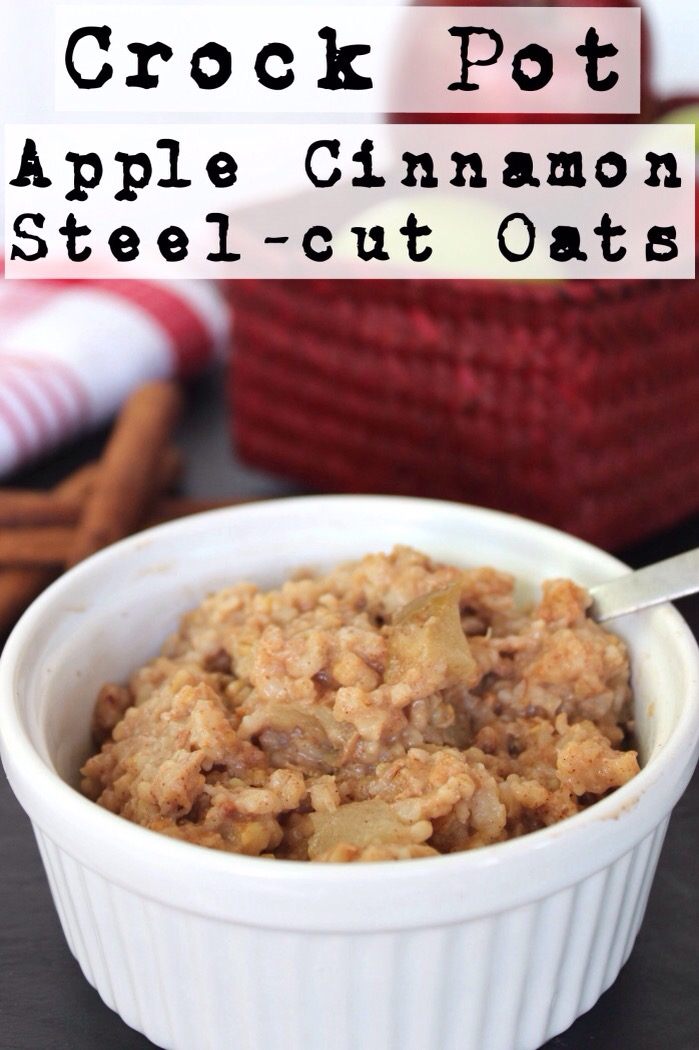 I am NOT a morning person.
So making a hot breakfast first thing in the morning isn't likely to happen. Unless I get a little help from my crock pot the night before.
I love being able to throw this together in the evening and wake up to a the warm, luscious smell of warm oats, apples and cinnamon.
This recipe takes only about 5 minutes in the evening to prep.
Ingredients
1 1/2 cups steel cut oats
2 tbsp brown sugar
4 cups water
2 cups milk
3 tbsp butter
2 apples
2 tsp cinnamon
2 tbsp canola oil
Directions
Core, peel and then chop the apples.
Lightly grease the inside of your slow cooker with canola oil.
Next, you just add all of the ingredients into the slow cooker.
Turn the slow cooker on low for six or seven hours.
Note: For this recipe make sure you use steel cut oats. Any other type of oat, like quick oats or minute oats will turn to a gloopy mush.