My love of cooking and creating new recipes began in my childhood. As a kid, I spent hours working from a tattered copy of one of my Mom's old cookbooks, tackling recipes for young cooks. I made everything from apple strudel to zucchini bread from that old cookbook.
As a mom, I want to pass on my love of food and cooking to my kids. Even if they don't become avid cooks themselves, I at least want to leave them with a working knowledge of how to prepare a nutritious (and delicious) meal.
Honestly, though, life tends to get in the way of teaching the kids to cook.
It takes a lot of patience and time to teach a kid to cook. A meal that takes me 20 minutes to prepare takes an hour and a half with my kids. Don't get me wrong, cooking is an important skill, and I do love the family bonding time, but it would be nice to press the easy button once in a while.
After some thought, I came up with the idea to get my kids to help me make the easy, delicious recipes from Chefs Plate meal kits.
Ready to try Chefs Plate? Get 50% off your first two boxes here.
It's a huge win for me. I get the family bonding time with the kids, and a delicious meal. Even better, I don't have to hassle with finding a recipe, shopping for the ingredients, or even measuring out ingredients.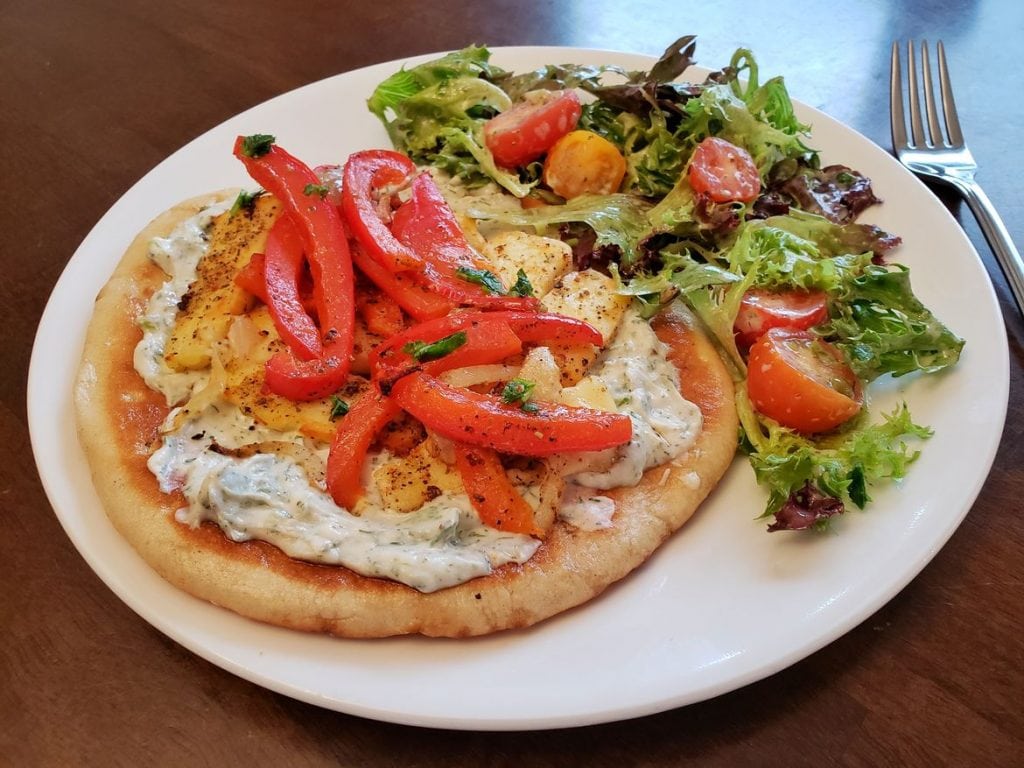 Family bonding over Chefs Plate meal kids
At 15, my son is well on his way to becoming a good cook. He's got basic knife skills down, and a few good meals under his belt. For him, Chefs Plate is a chance to try something new.
He looked through the four tasty looking recipes we received, and chose to make black bean soup with cheesy focaccia bread.
I hung out in the kitchen with him, chopping a few veggies when he asked, or did a little cleanup. Mostly, I loaded the dishwasher, and just had a chance to hang out with him. We sung along to some cheesy songs, had a great chat, and just talked about life.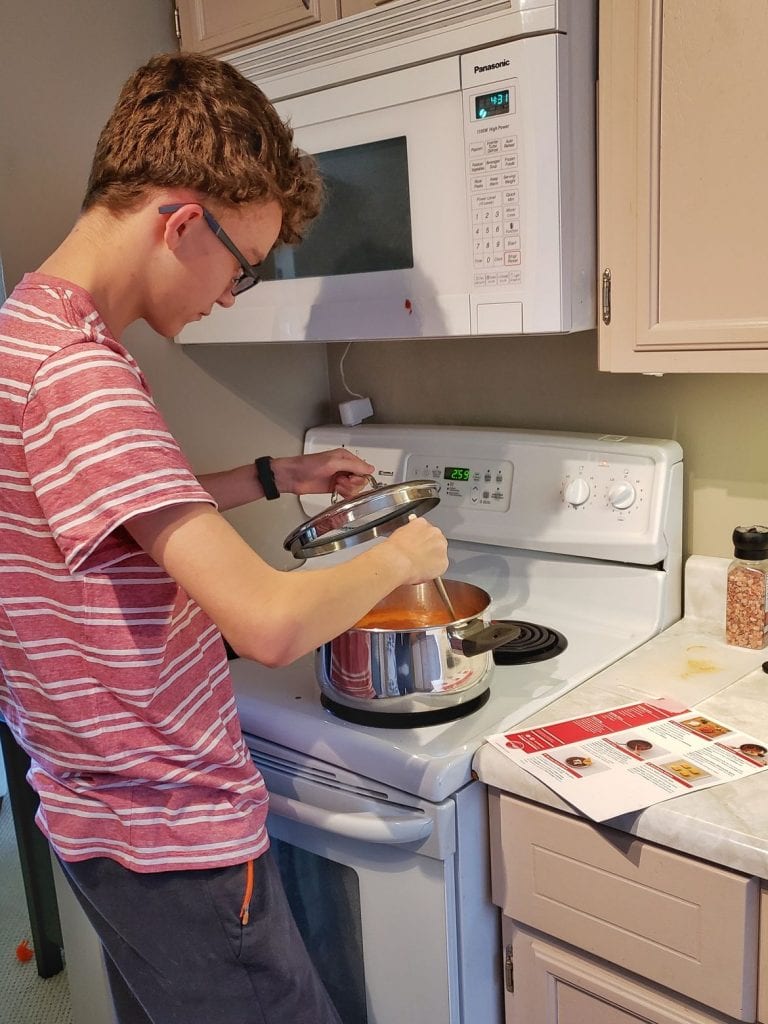 It was great. Having the ingredients ready ahead of time, along with a clear, detailed recipe card really took the stress out of cooking.
And the meal, in one word: Yum!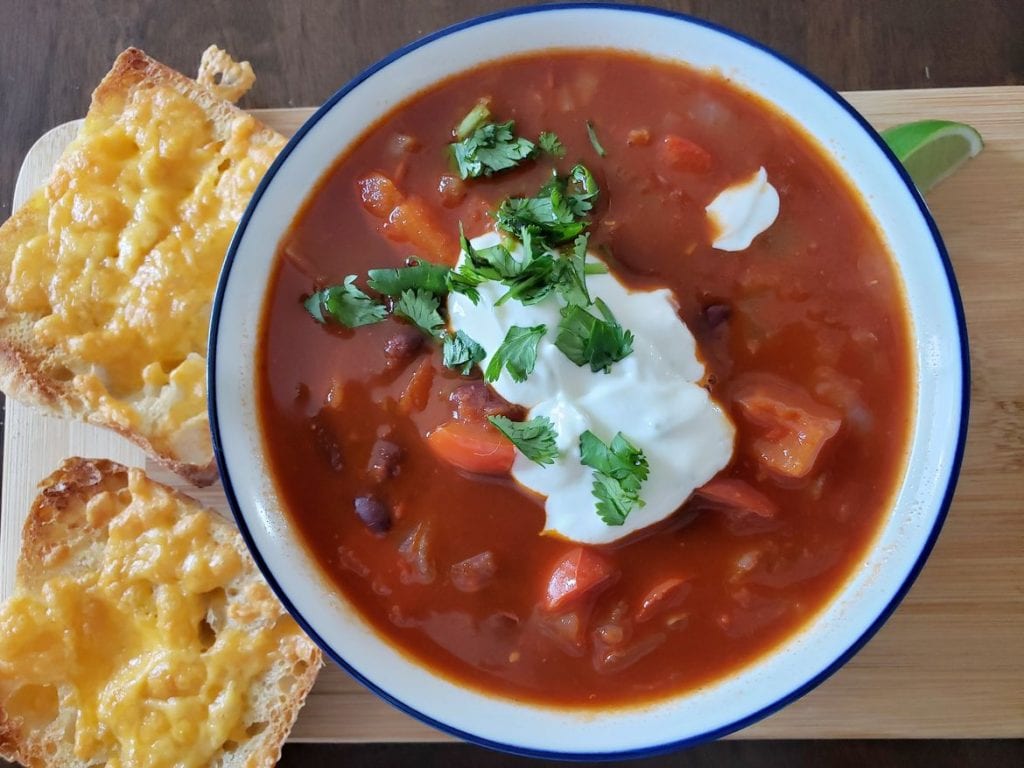 Chefs Plate Discount for Mother's Day
Looking for an amazing Mother's Day gift?
Get the kids to make a meal (or two, or three) with Chefs Plate.
It's a the perfect gift for a busy Mom or Dad. They don't have to worry about shopping, planning a menu, or even making supper! On top of that, they can enjoy the fact that their kids are learning to cook at the same time. To top it all off, they get to enjoy a delicious meal.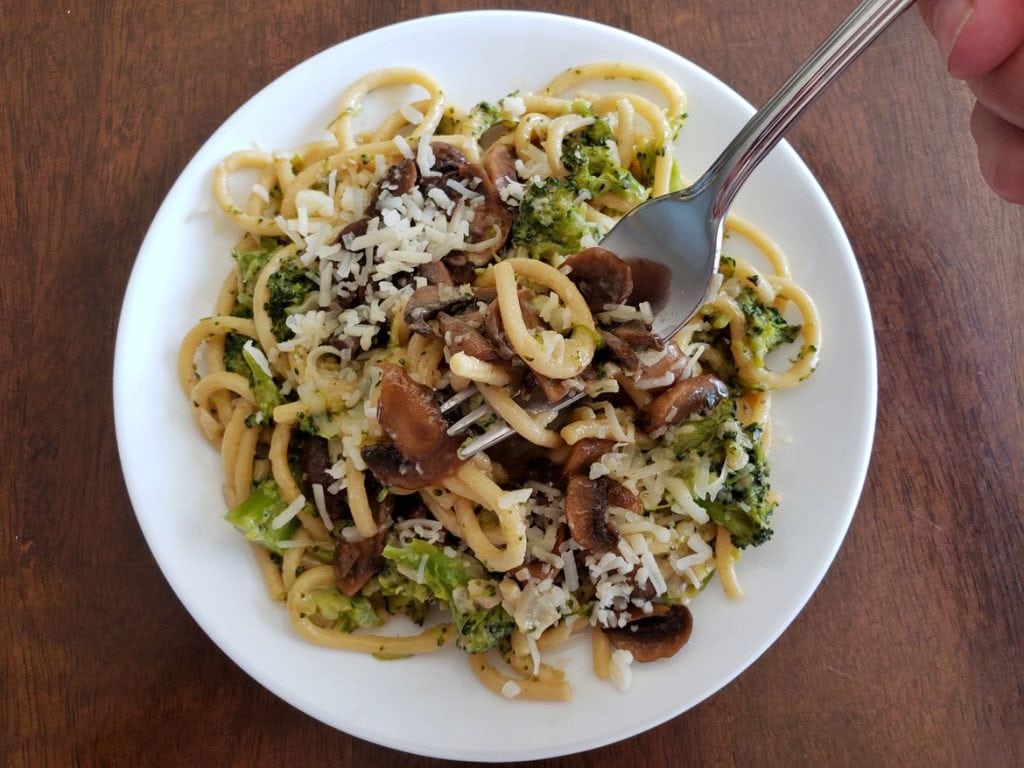 What is Chefs Plate?
Chefs Plate is a Canadian meal kit delivery service that delivers ingredients and recipes to your door weekly, and you make the recipes at home.
Chefs Plate meal kit delivery appeals to me because it gives me a break from meal planning and shopping, but also makes trying healthy new recipes easy.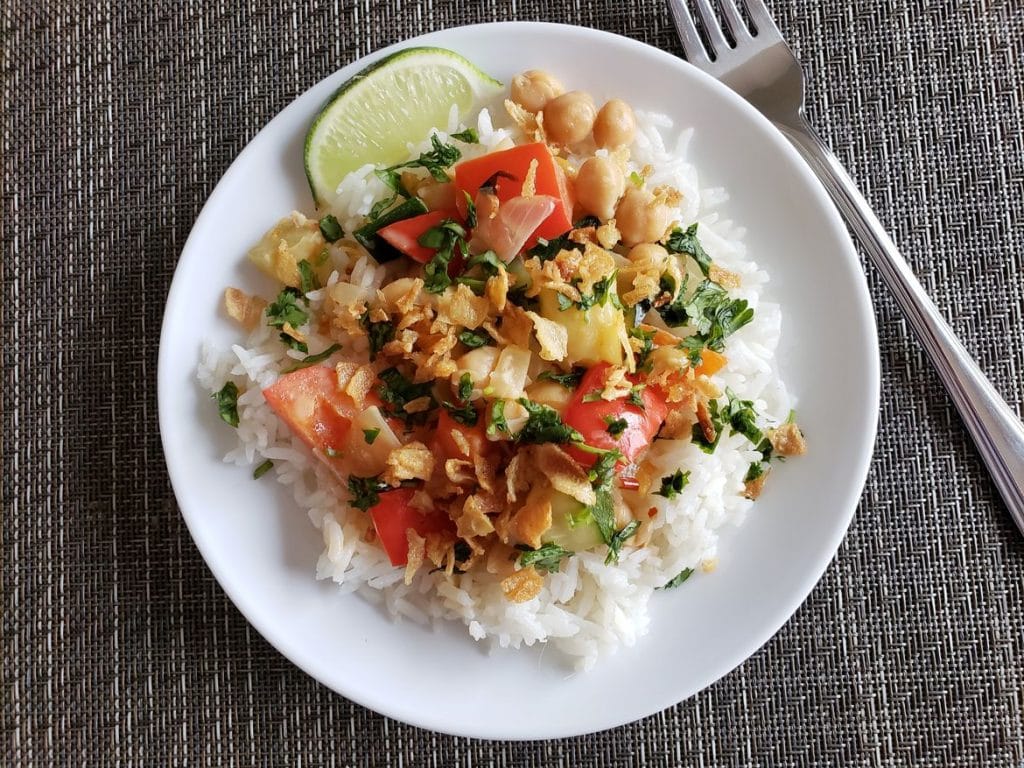 The food is fresh, the recipes are easy to make, and I find the recipe cards easy to follow, with beautiful pictures, and a helpful list of things you'd need for each recipe, like olive oil or a frying pan.
Here are the details for your Chefs Plate coupon! You get 50% off your first two boxes.
Get 50% off your first two Chefs Plate boxes, with the discount already applied!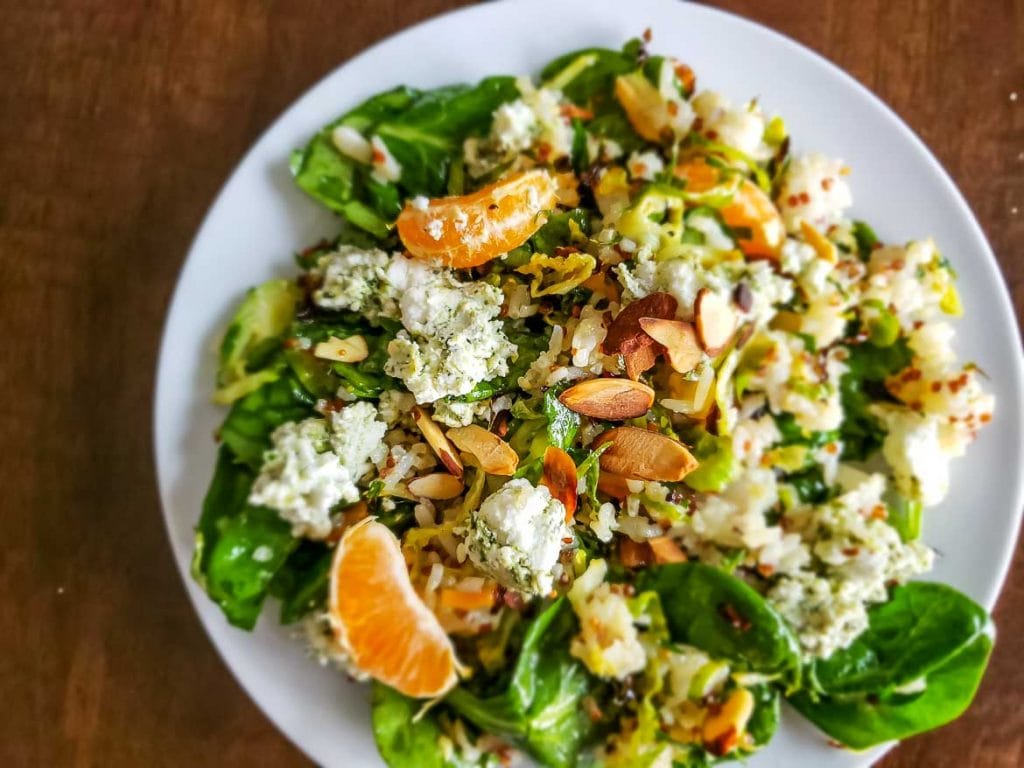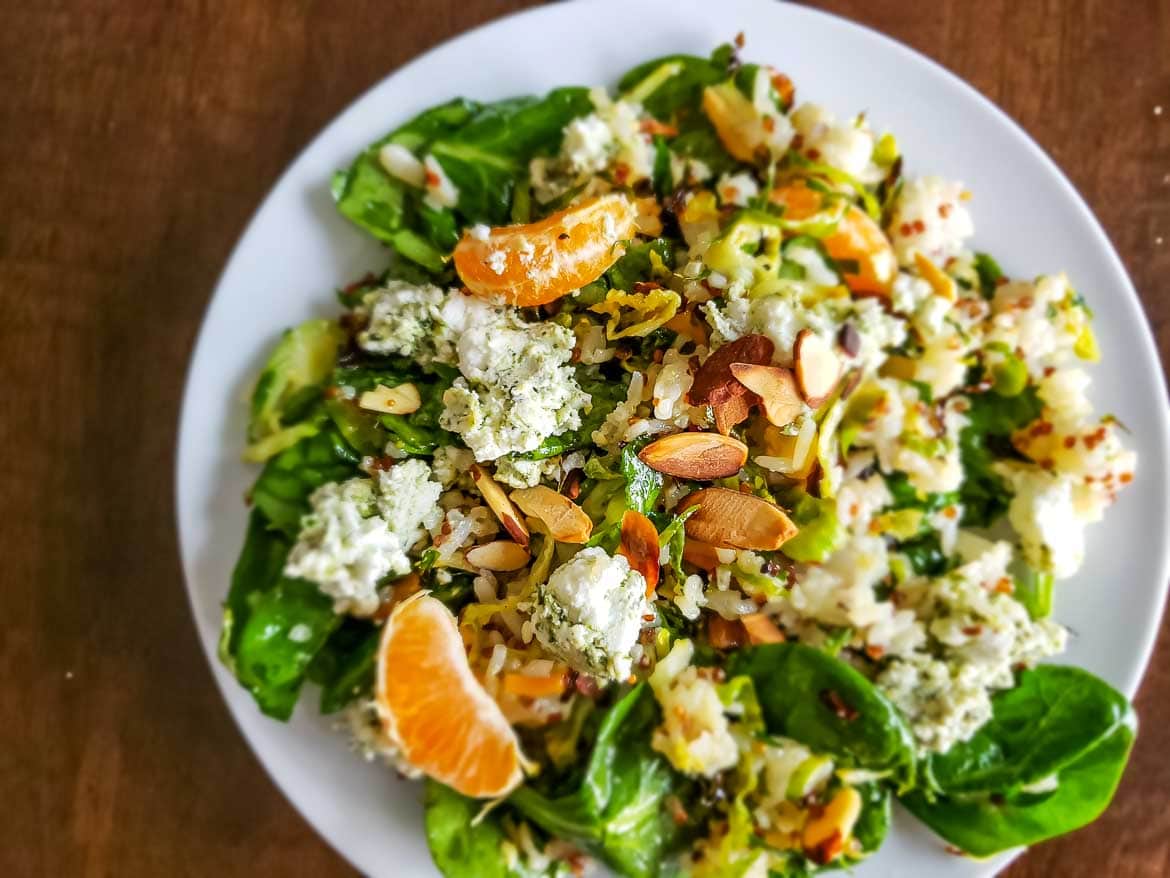 It's that simple!
This Mother's Day, try out Chefs Plate, one of our very favorite meal kits at a huge discount!