Our Caulipower review in Canada: We try Caulipower cauliflower pizza: Here's what we thought.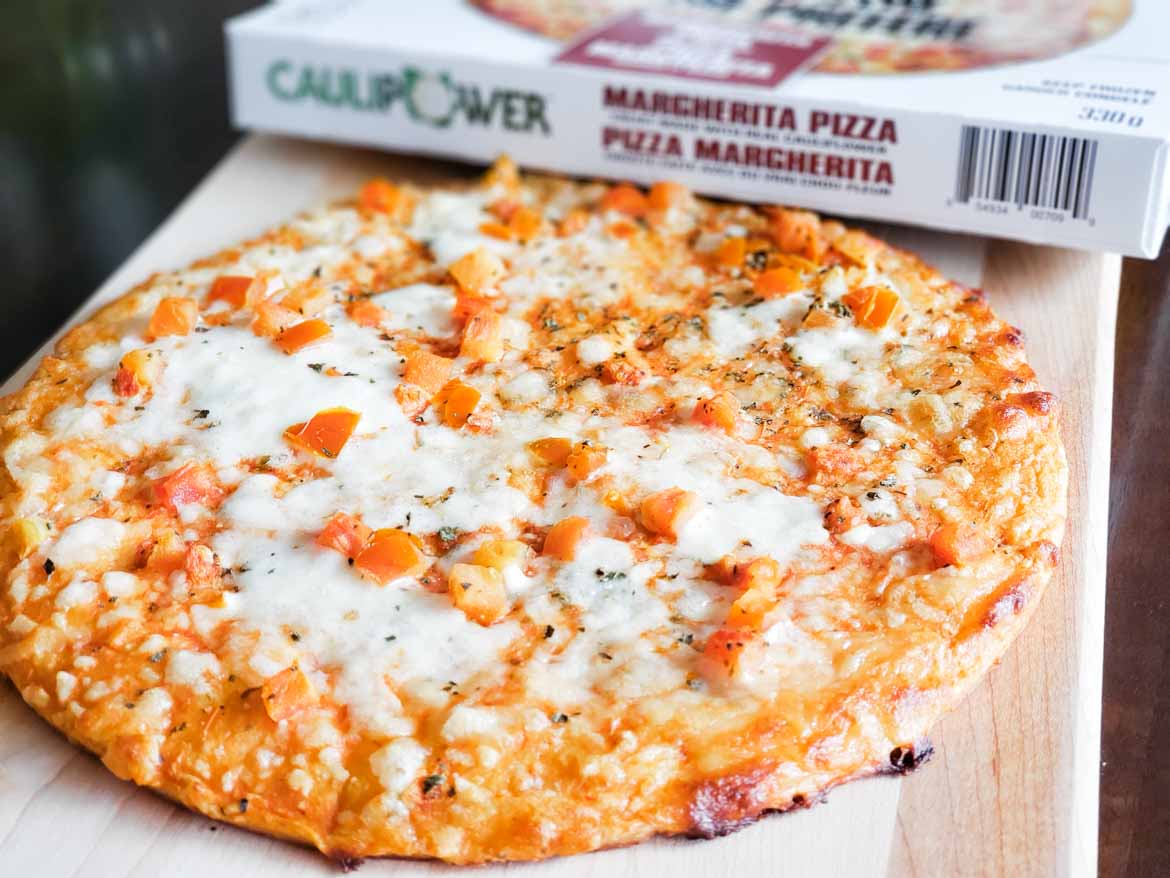 I love pizza. Like, really, really LOVE pizza.
There's nothing better than an ooey, gooey, cheesy slice of pie. The problem is that traditional pizza is pretty high in calories, fat and, well, just not that great for you.
Caulipower Review Canada for Cauliflower Pizza Crust
One option is to heat up the oven, use a food processor to grind cauliflower, and make a tasty cauliflower pizza from scratch. Sure, it's honestly pretty delicious, and healthy, but that takes a lot of time. A lot of time.
Curious about CAULIPOWER? Click here now to find out more!
I'd love my pizza to be delicious, nutritious, and quick and easy. It's not to much to ask, right?
So, when the awesome folks at frozen cauliflower pizza brand, CAULIPOWER, reached out to me to try their pizza, I decided it was worth a try.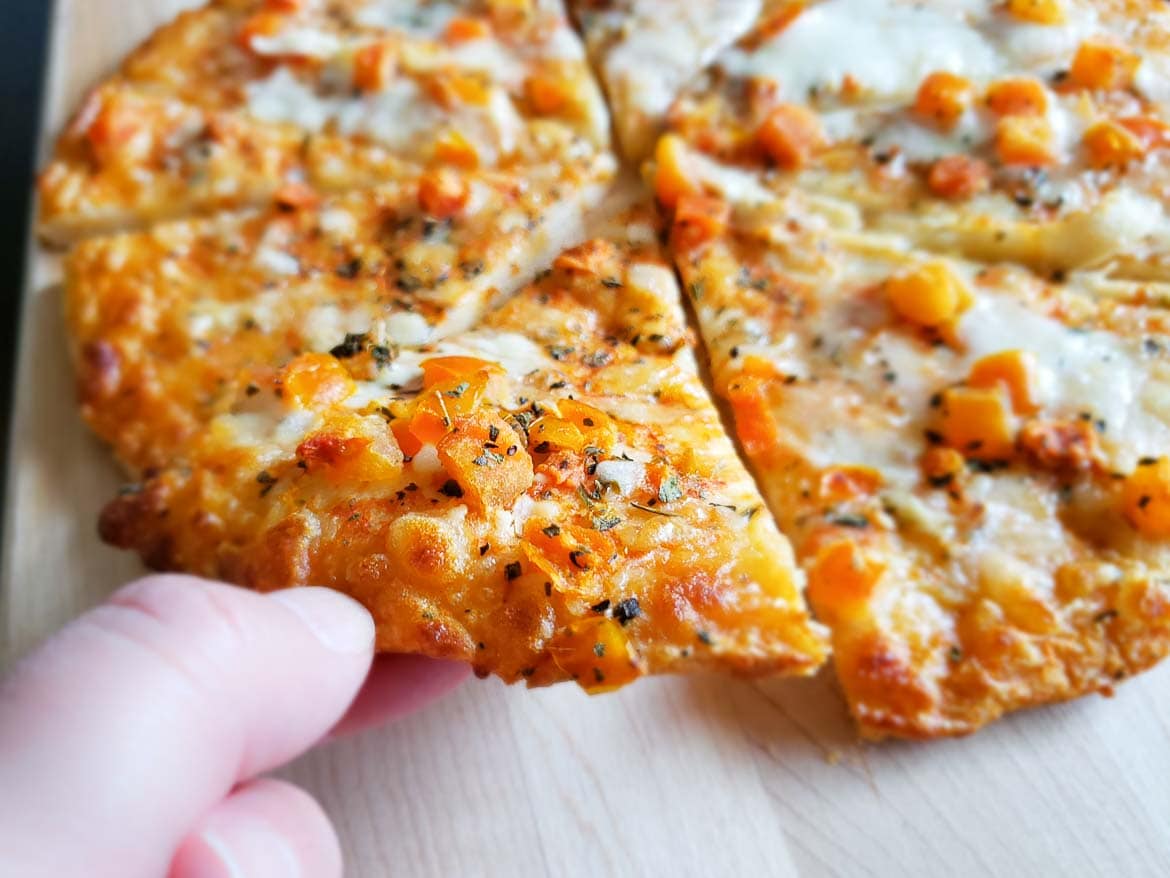 Here's one plus: Caulipower turns a 90-minute process of making a homemade cauliflower crust into an easy 15-minutes. Just pop your Caulipower pizza into the oven, and 15 minutes later, you have a fresh-baked personal pie.
Even better, Caulipower is packed with good-for-you ingredients, plus it's available in Canada.
Where can I buy cauliflower pizza crust in Canada?
This part's easy! Caulipower has been in the USA for a while, but it's now available at Canadian retailers. It's made in Canada.
You can pick up your Caulipower in Canada at Loblaws, select Sobeys, Metro, Longo's, Walmart, Costco, Whole Foods, and many independent retailers.
Where to buy CAULIPOWER in Canada: find CAULIPOWER near you here.
I grabbed a CAULIPOWER Three Cheese Pizza on my last trip to the freezer isle at my local Walmart.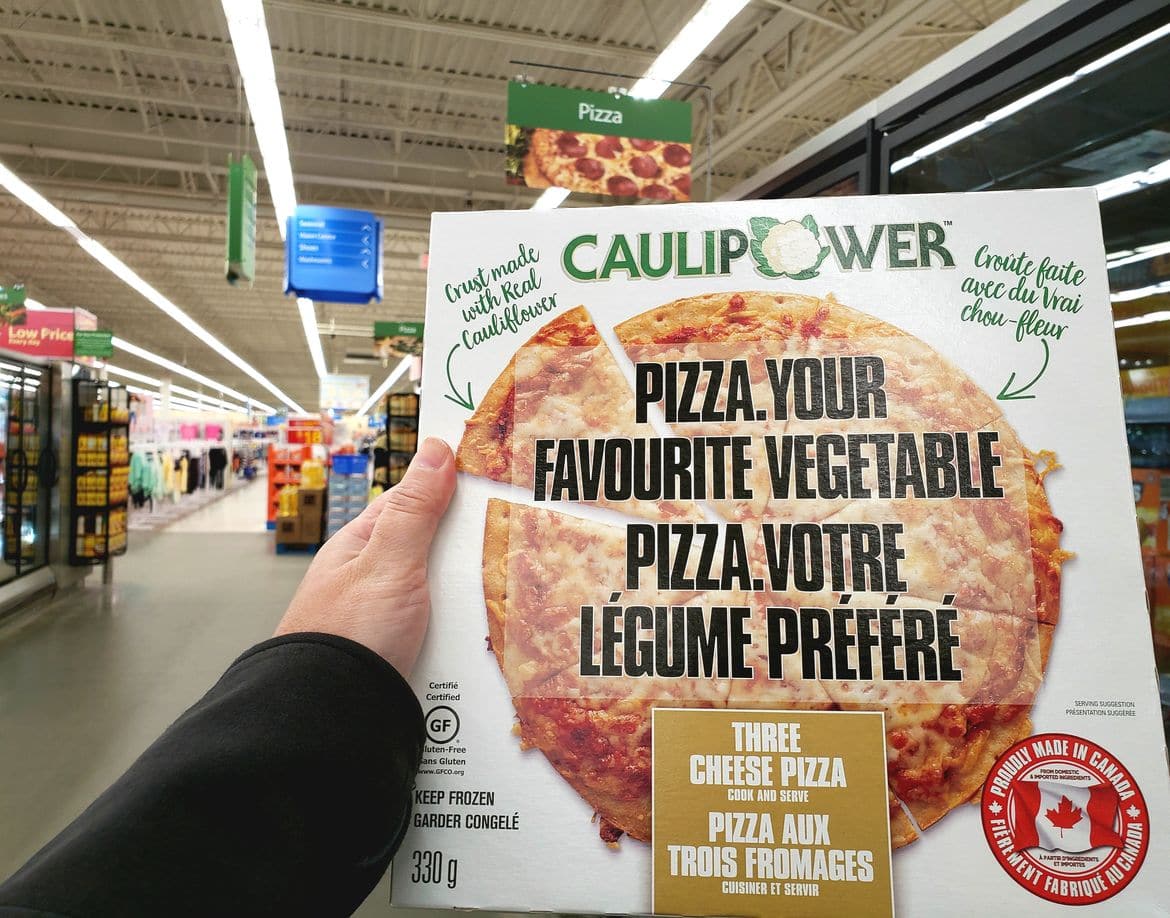 I liked it enouth that my next trip to my local Real Canadian Superstore, I grabbed a Caulipower Margherita Pizza to try.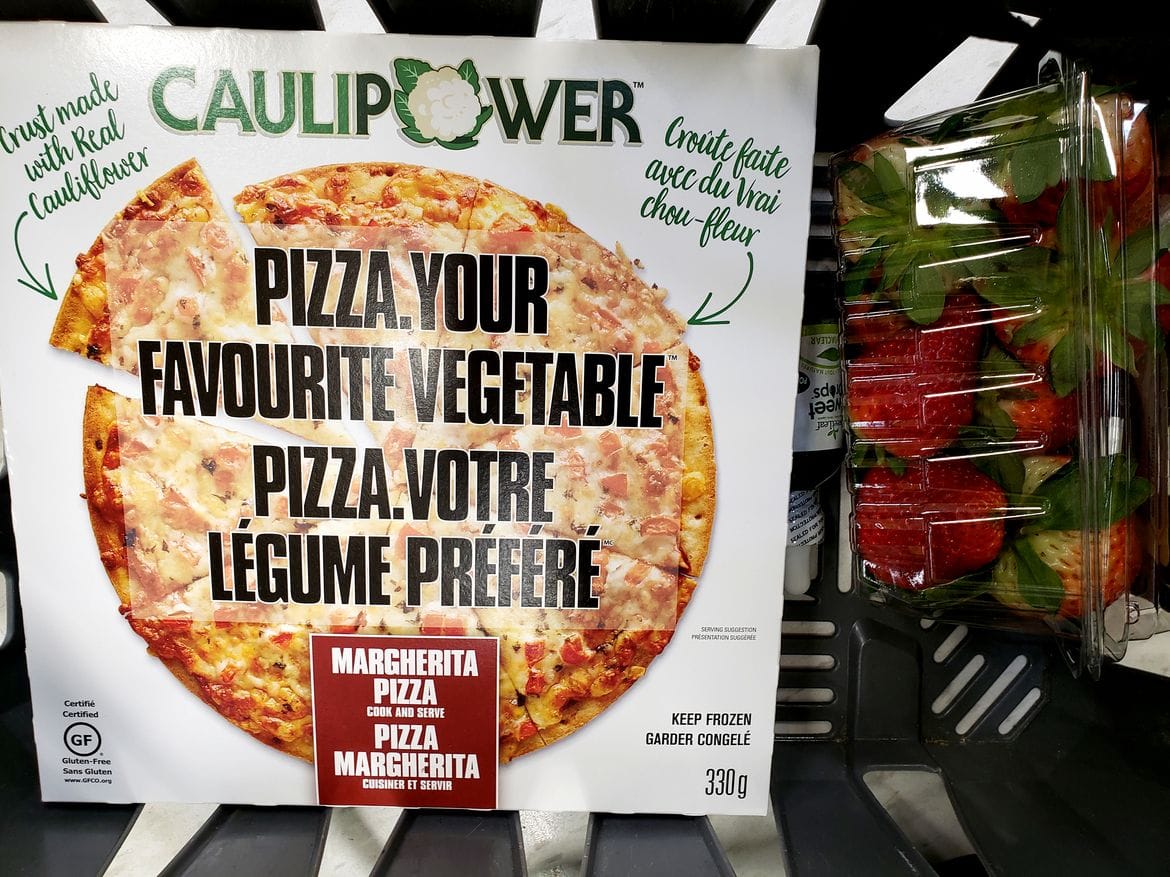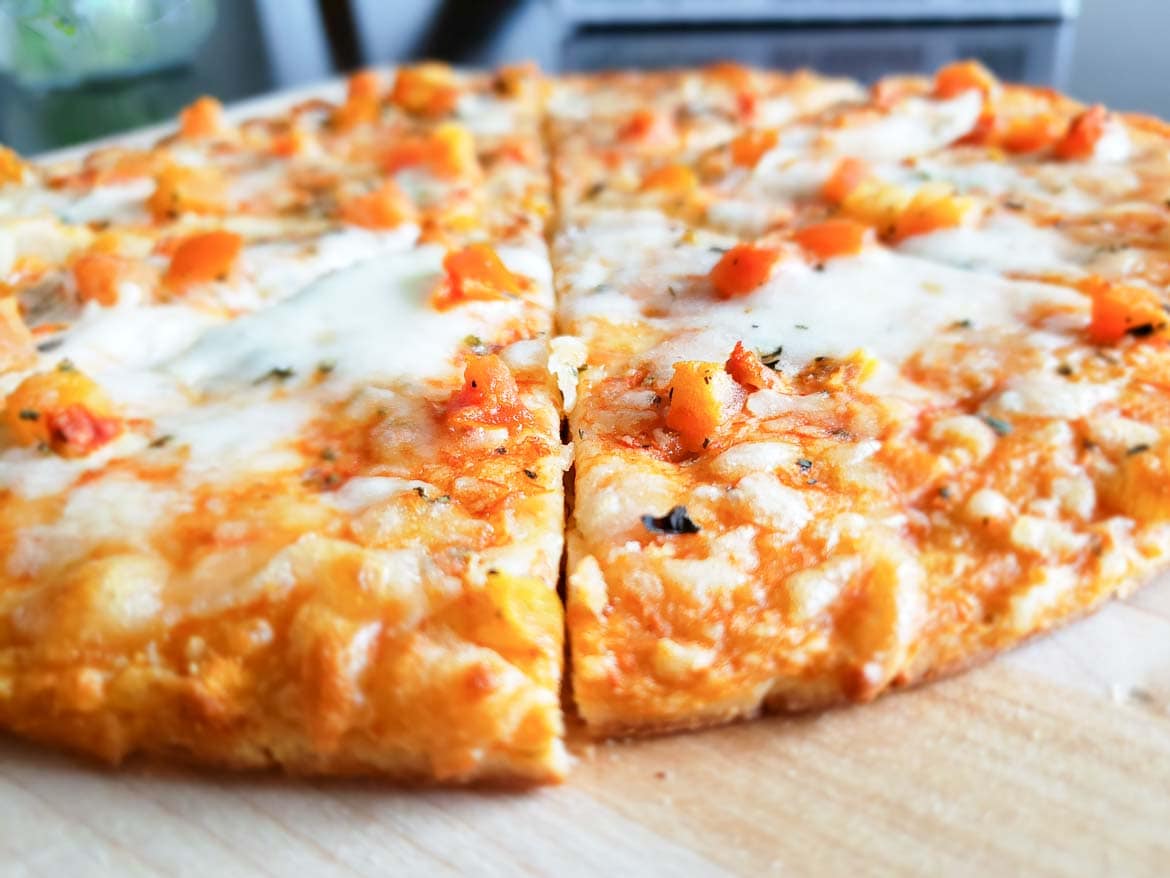 First impressions of Caulipower
I was a little skeptical this would taste just like cauliflower, but that's not the case.
Caulipower is much more like a traditional pizza crust than I'd imagined. In fact, if someone didn't tell me it was made with cauliflower as the first ingredient, I might not know.
The number one ingredient in Caulipower pizzas is cauliflower.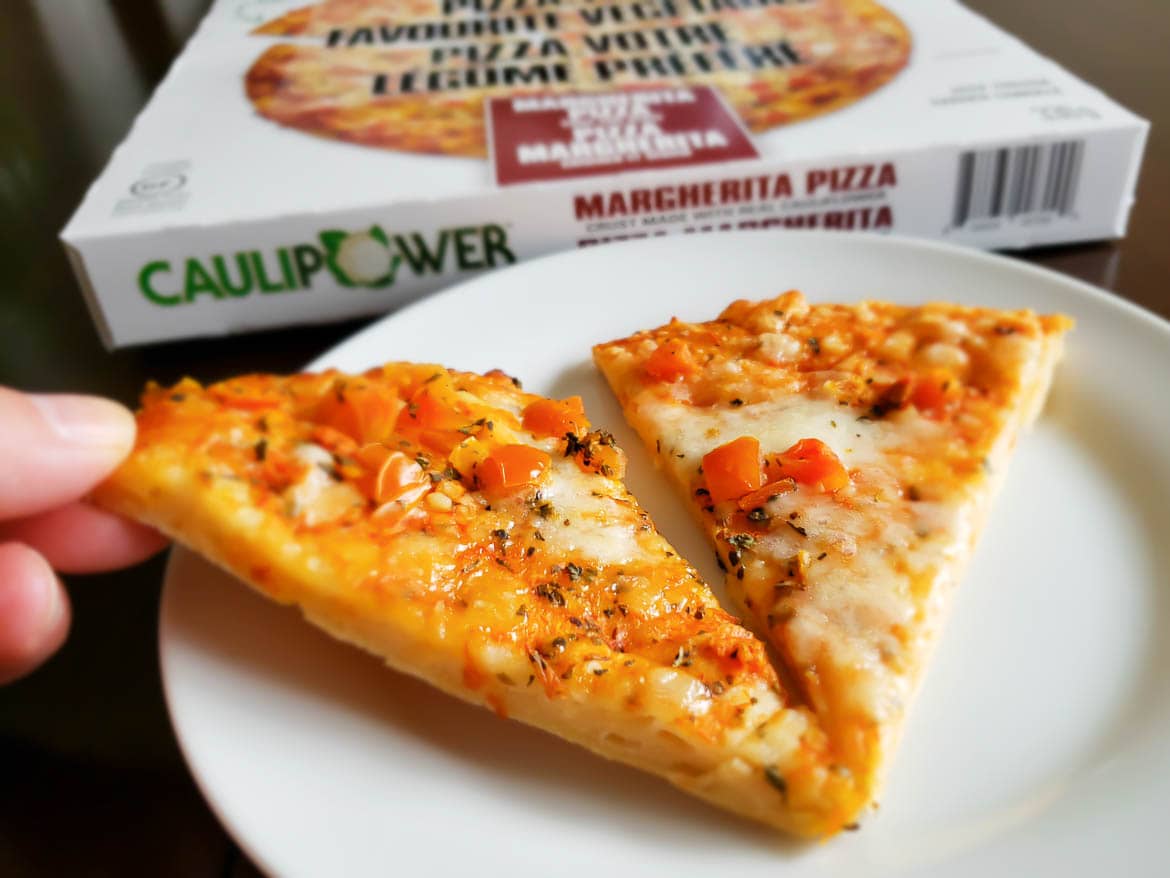 The first bites of the pizza were pretty good, honestly. The crust was a bit crispy on the bottom, and the sauce and tomato toppings were pretty good for a frozen pizza.
It tasted great up until I'd scarfed down my first piece.
I found that Caulipower left a heavier feel in my stomach than regular pizza. Honestly, I didn't love that.
I'm not sure how to describe it, but it felt a bit like a lump in my stomach.
I held off, and made the second pizza a couple of days later, just in case I was having a one off reaction.
Again, the first impression was pretty good. The toppings are fairly light, but the cheese was good for a frozen pizza.
The first bite was good, though I noticed that the pizza crust tasted quite a bit heavier than traditional pizza crust. Again, after eating my first slice (more slowly this time), I felt that uncomfortable heaviness in my stomach.
My husband felt the same thing.
Would I buy Caulipower again?
Probably not.
I'd buy Caulipower again if I needed a gluten free option.
Otherwise, I'd just buy a thin crust regular pizza, made with wholesome ingredients, to cut back on calories.
Caulipower Review: Toppings, crust and sauce
Toppings: Could use more toppings, but quality was good.
Sauce: Again, I thought the pizza could use more sauce, but the quality was decent.
Crust flavor: Average.
Crust texture: much more dense than regular pizza crust.
Crust crispness: Good. It browned nicely on the bottom, with a nice, moderate crispy texture.
Greasy? No, not at all. The crust is more like a thick flatbread than anything else, but not at all greasy. Toppings and cheese aren't greasy, either.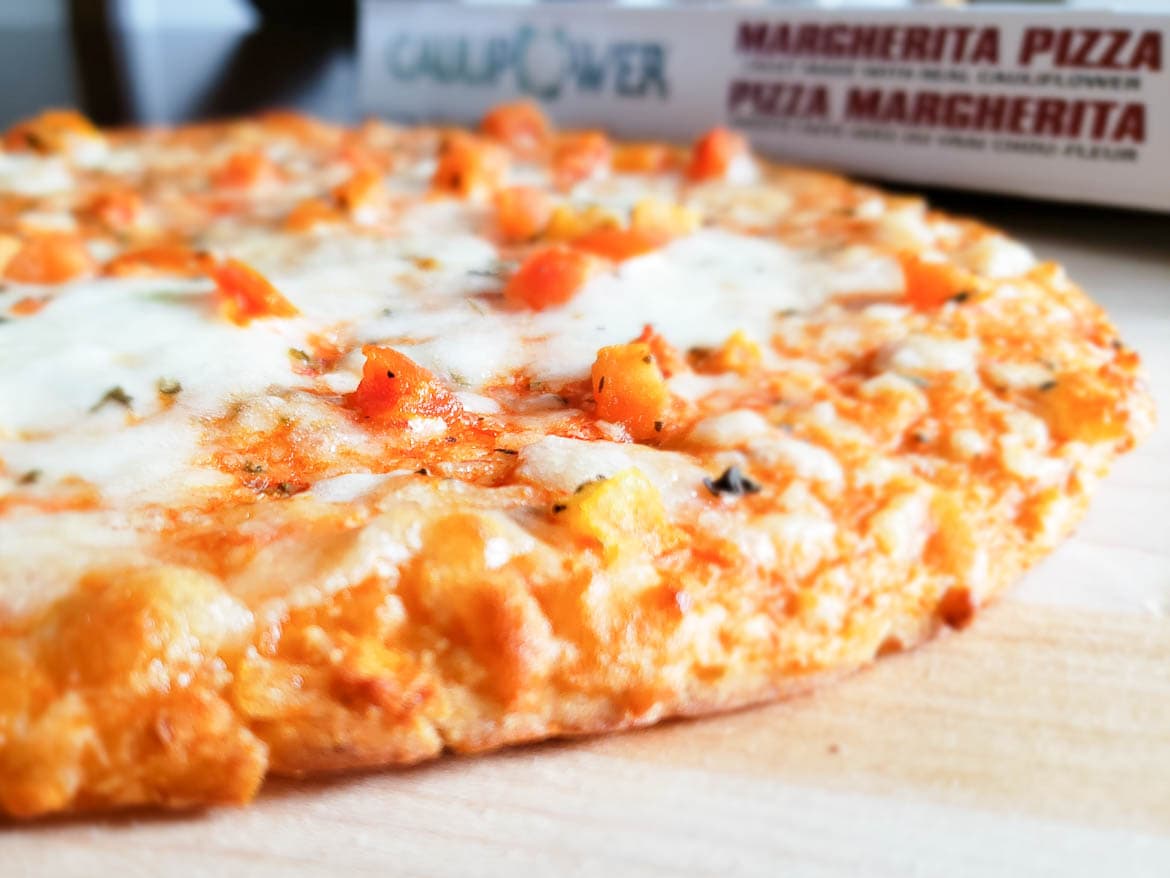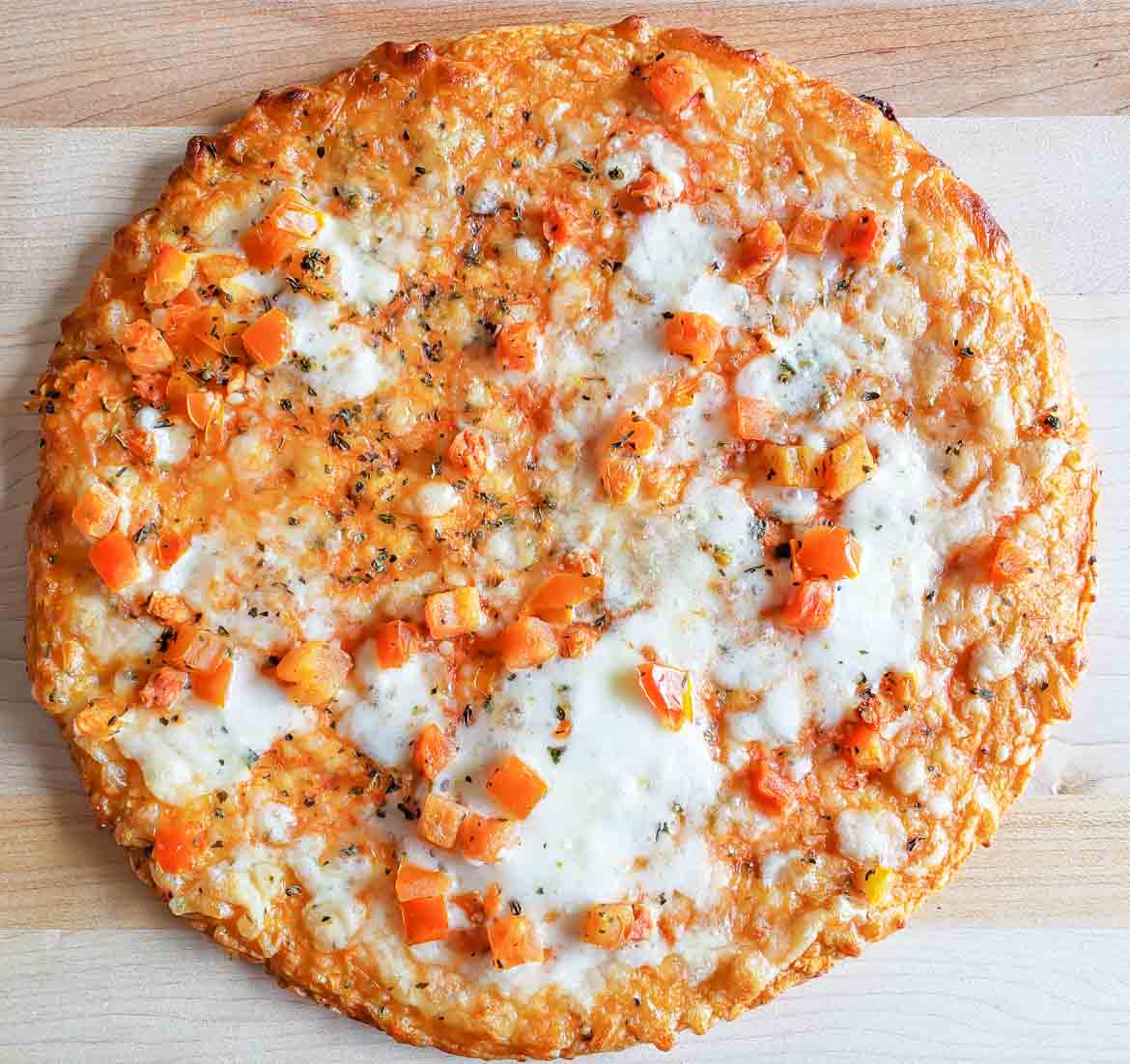 Looking for some yummy, healthier recipe options? Try our Actifry french fries and air fryer pickles!