This Father's Day, ordering a HelloFresh meal kit means less time meal planning, which means more time for more important things!
The special Dad in our house wants a delicious, made from scratch meal this Father's Day. He rarely asks for anything, so we're going to make it happen.
The problem is, making a special homemade meal from scratch seems to take forever, especially when you factor in planning, shopping, and prep!
All that prep and planning means that the kids and I have less time for fun with their Dad on Father's Day, like enjoying a family movie, heading out to the lake, or even just hanging out in the back yard.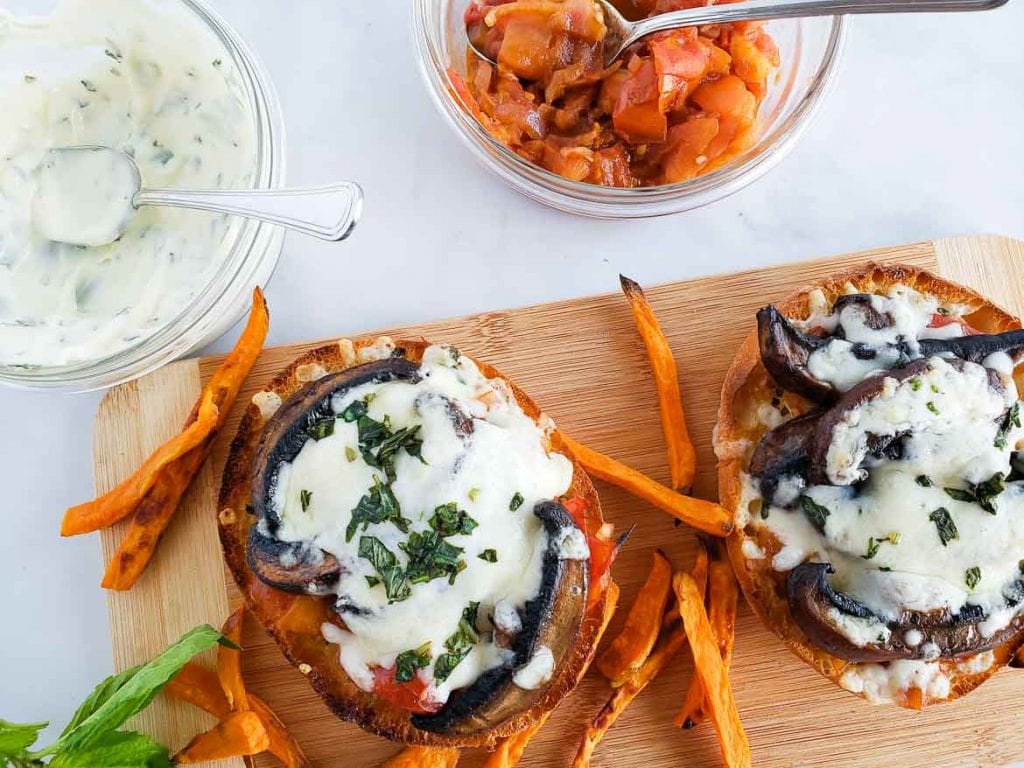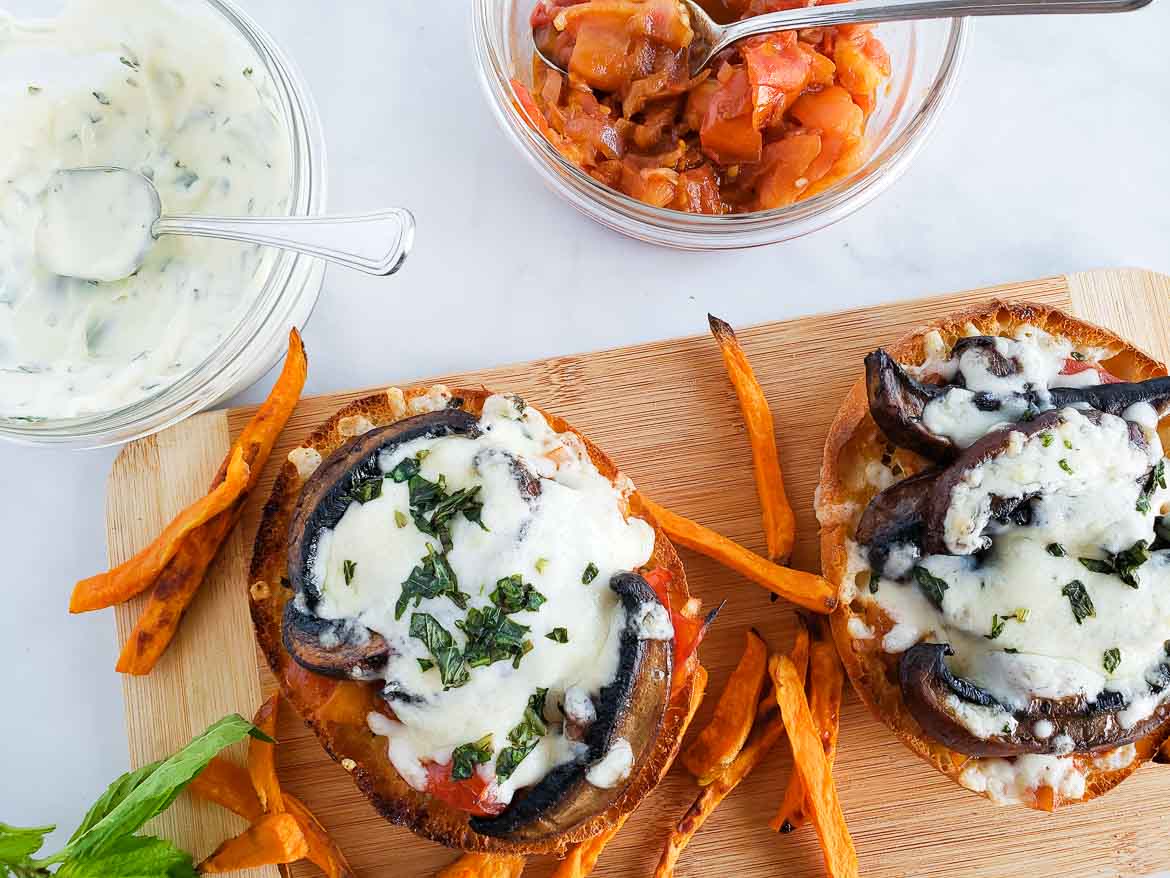 Sure, we can go out to eat, but restaurants are always busy on Father's Day, and honestly, hubby's a bit of a homebody who'd prefer to eat at home. It's his day, after all!
We can order in, but delivery is expensive, and delivery can be slow where we live.
HelloFresh this Father's Day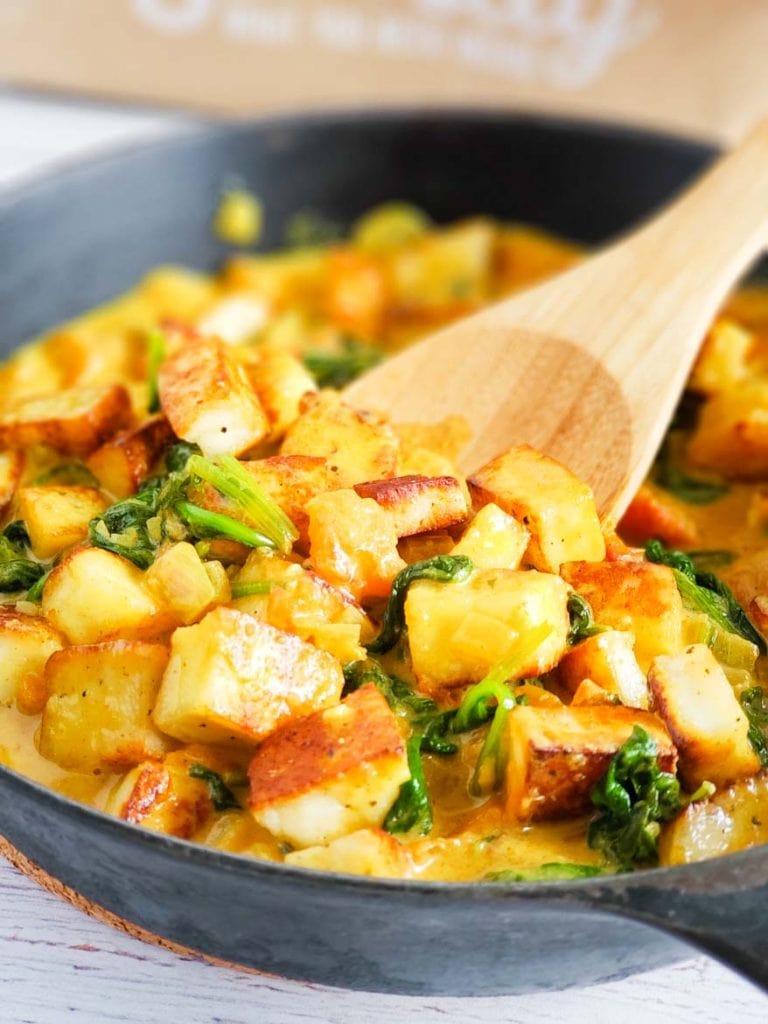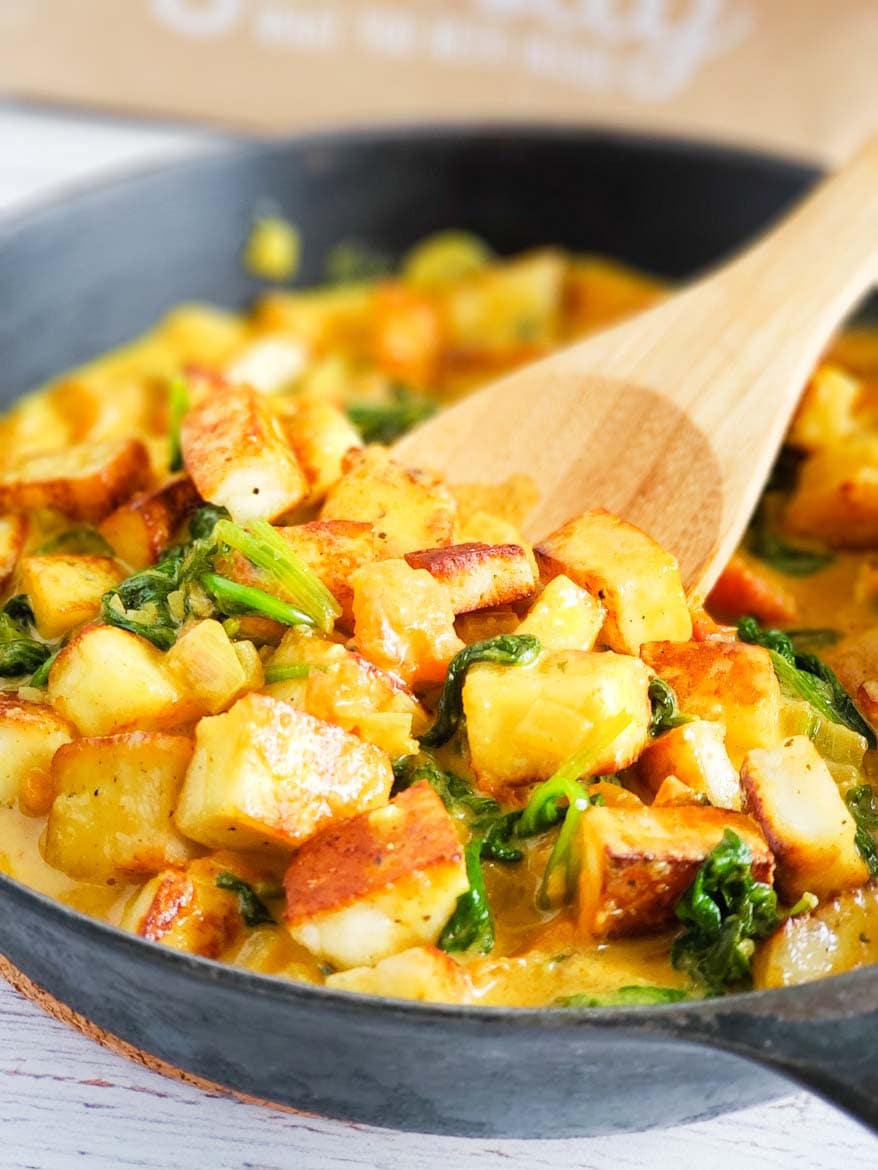 Luckily, there's an option that lets hubby have a delicious made-from-scratch meal, while the kids and I don't have all the hassle of prep, planning, and shopping for ingredients.
A HelloFresh meal kit means less time meal planning, which means more time for more important things!
To make things easy this Father's day, you can have everything you need delivered straight to your door, so no grocery shopping required!
How does HelloFresh work?
HelloFresh is a meal delivery service that delivers ingredients and recipes to your door weekly, and you make the recipes at home.
Here's how it works.
First choose the type of plan you want:
Meat & Veggies (a wide variety of meat, fish and produce that you can make in 30 minutes or less)
Family Friendly (picky eater approved, with 20 minute meal options included)
Smart Meals (carb- and calorie-smart options containing less than 650 kcal or 50g of carbs per serving.)
Vegetarian (meat free with fresh, seasonal ingredients)
Then choose the number of people:
Next, choose the number of recipes per week:
Then, choose the recipes you want from the menu.
Each week you can choose from 28 delicious recipes. Of these 28, at least five recipes are vegetarian, two are carb smart (with 50g of carbs per serving or less), five are family friendly, one is a custom recipe for special occasions, and two are 20 minutes are less. There's even one or more Beyond Meat 100% vegan protein option each week.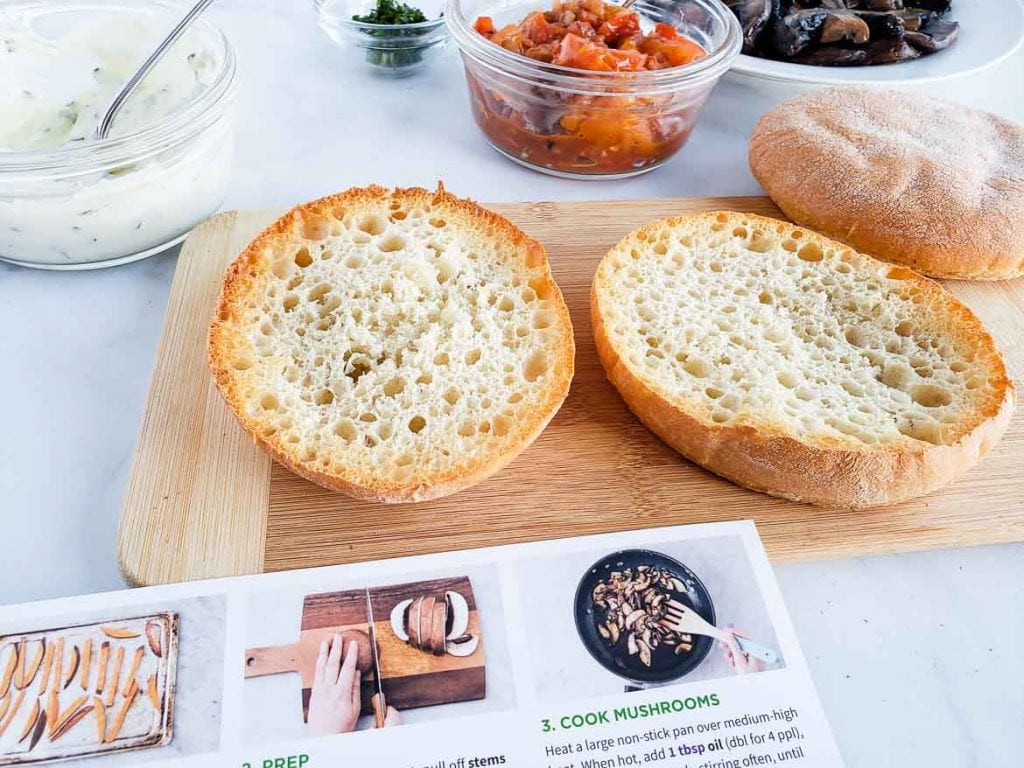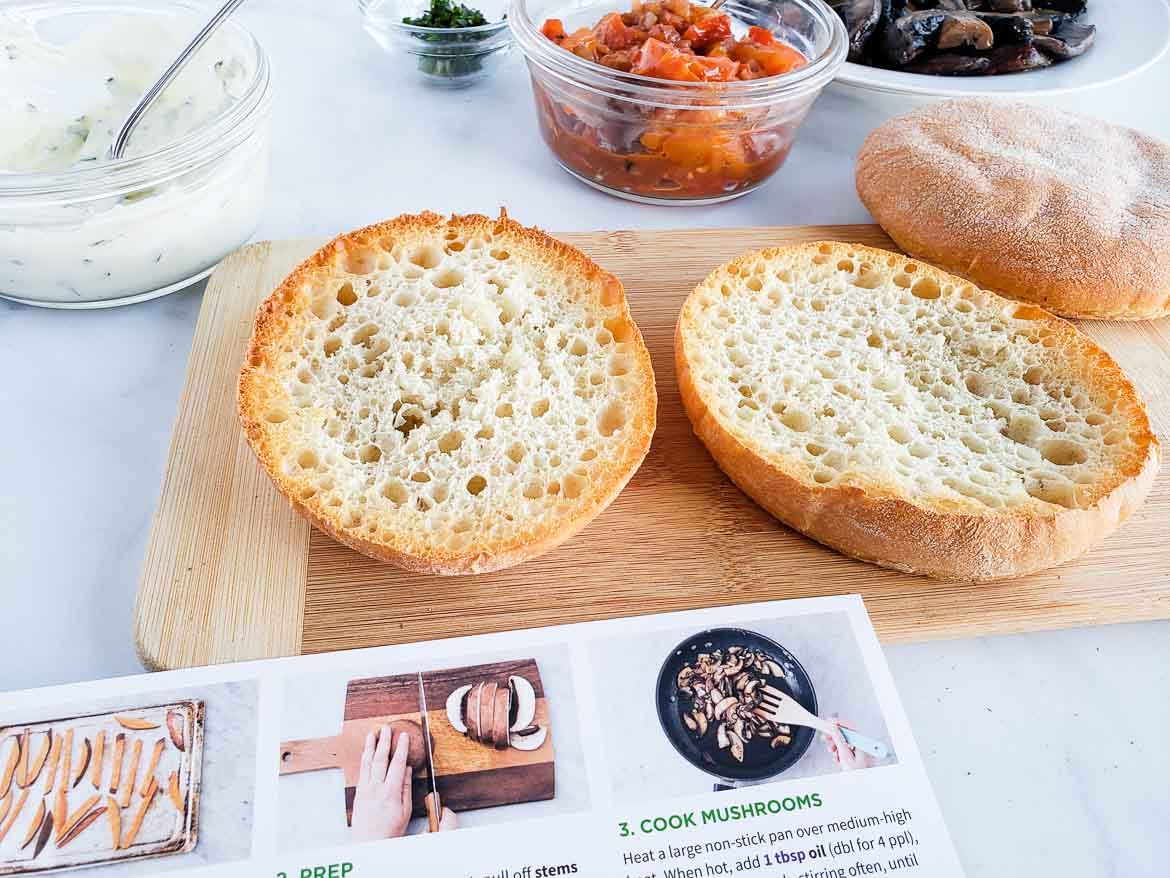 HelloFresh even lets you swap between proteins for some of their meals!
There are so many yummy options the week of June 12 to 18, including:
Southwestern-style pork tacos 
Backyard BBQ style chicken dinner
Tuscan sausage linguine (family friendly)
Beyond Meat luau veggie burgers (vegetarian)
Middle Eastern-spiced salmon bulgur bowl (20 minutes)
Cheesy stuffed meatballs (family friendly)
Rustic Sicillian penne (vegetarian, quick)
Traditional Lamb Shepherd's Pie (custom recipe and family friendly)
and 20 more!
See the HelloFresh latest meals this week here.
You can save $80 in total, including free shipping on your first box!
Get $80 off plus free shipping here!
Want to learn more?
Check out our HelloFresh Canada Review and our HelloFresh Vegetarian recipes review.