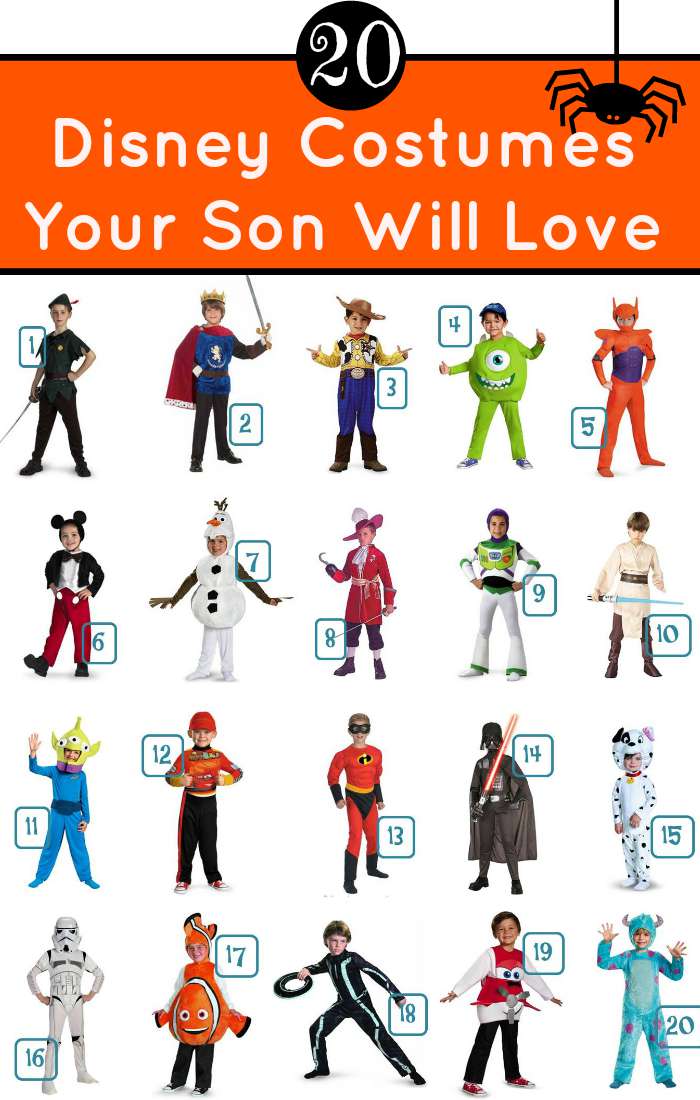 I LOVE Halloween.
I love Halloween decorating, Halloween shopping, and especially Halloween costumes.
And of those Halloween costumes, I love funding fun costumes for my son. He's like me; he loves the fun of dressing up on Halloween.
So, here are some of our top picks for fun Disney Costumes your son will love this year. And, as a bonus, these are all easy to find online at Amazon or Target. You're welcome!
Oh, and by the way, my little girl is in love with the Big Hero 6 Baymax Costume and the Star Wars Jedi Knight Costume. These aren't just for boys – girls love them too!
Shipping is free on most of these costumes with Amazon Prime or a Target RedCard.
Want more Halloween fun? Check out our 700+ FREE Halloween Pumpkin stencils, or our DIY Halloween cupcake topper printables.