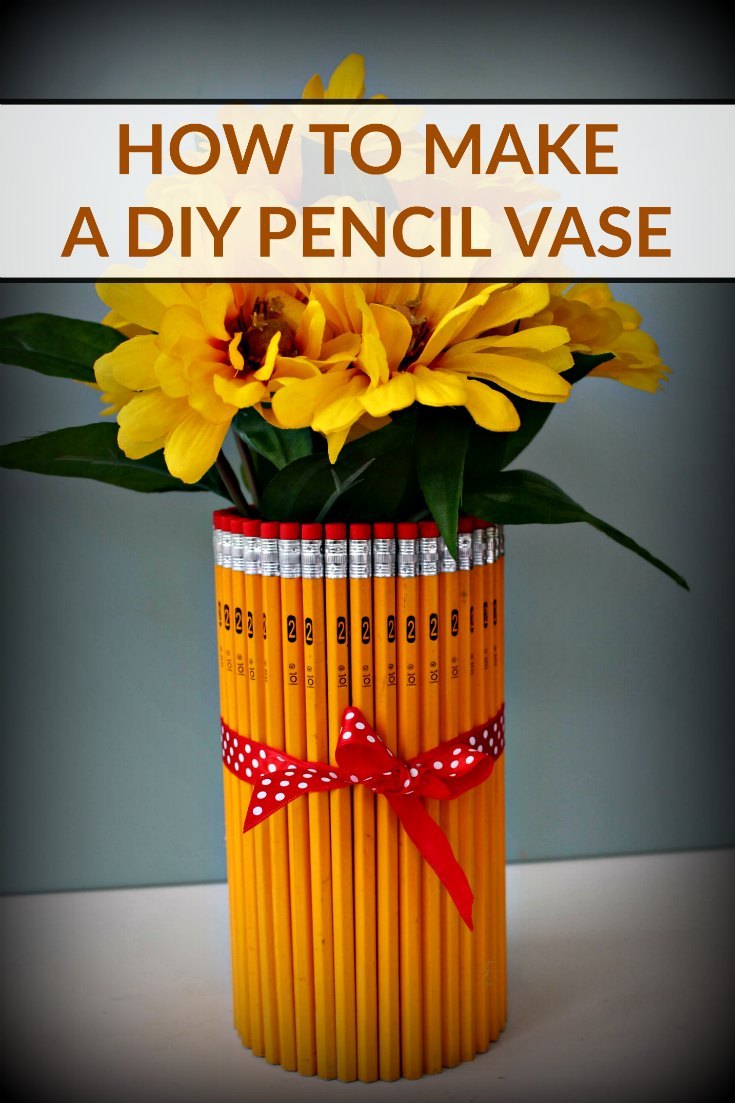 This is such a cute craft, and it's perfect as a gift for your child's teacher.
Luckily, it's also easy to make, so you can even let the kids help out.
Caution: Just be careful with the hot glue, as it can burn small hands.
Ingredients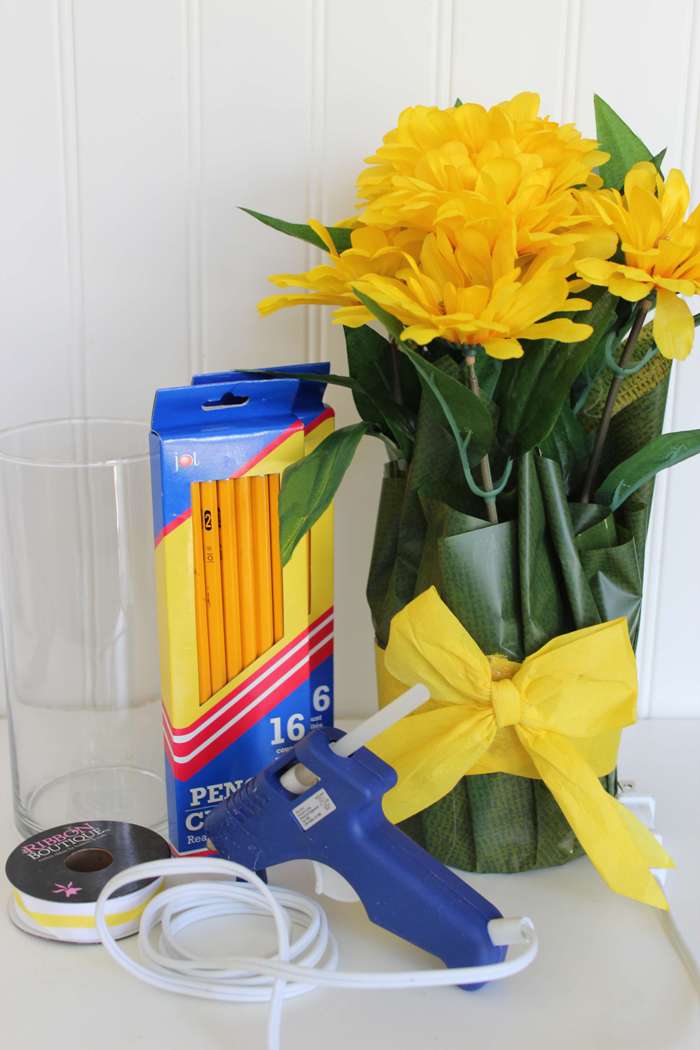 Directions
Attach pencils to vase using hot glue.
Tip! If you can't find a plastic cylinder, you can also use a clean soup can with the top cut off.
Just be careful for sharp edges.
Tie vase with a bow.
Insert flowers into floral foam inside of vase.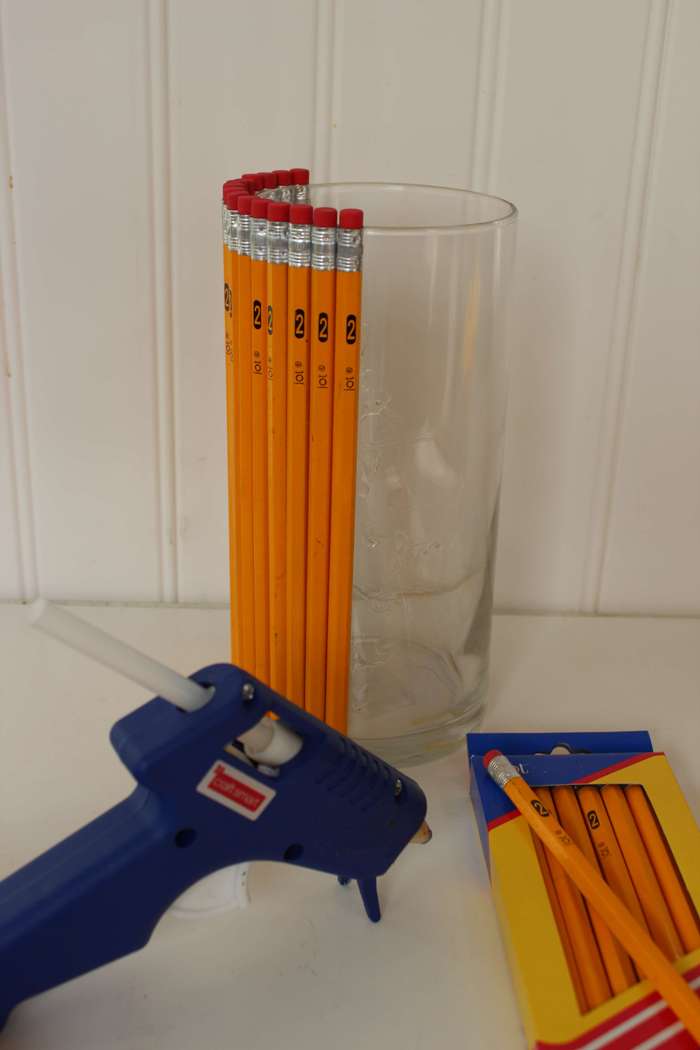 There you go!