This easy ladybug craft is so simple to make! Just make this jello craft with a red jello cup, add black glitter spots, pipe cleaner antennae, and add googly eyes to a pre-cut heart.
Simple and fun! It's easy enough that it's a great craft for kids in preschool, or even toddlers. Just be sure to supervise the glitter use, and I say that from experience. 🙂
It's no secret we're not crafting superstars over here. That said, we do love to craft, and so we really appreciate that this ladybug heart craft is as easy as pie, and still turns out beautifully.
You can make this anytime of the year, but it's a perfect valentine ladybug craft. Your kids may even want to make them to give away to their friends.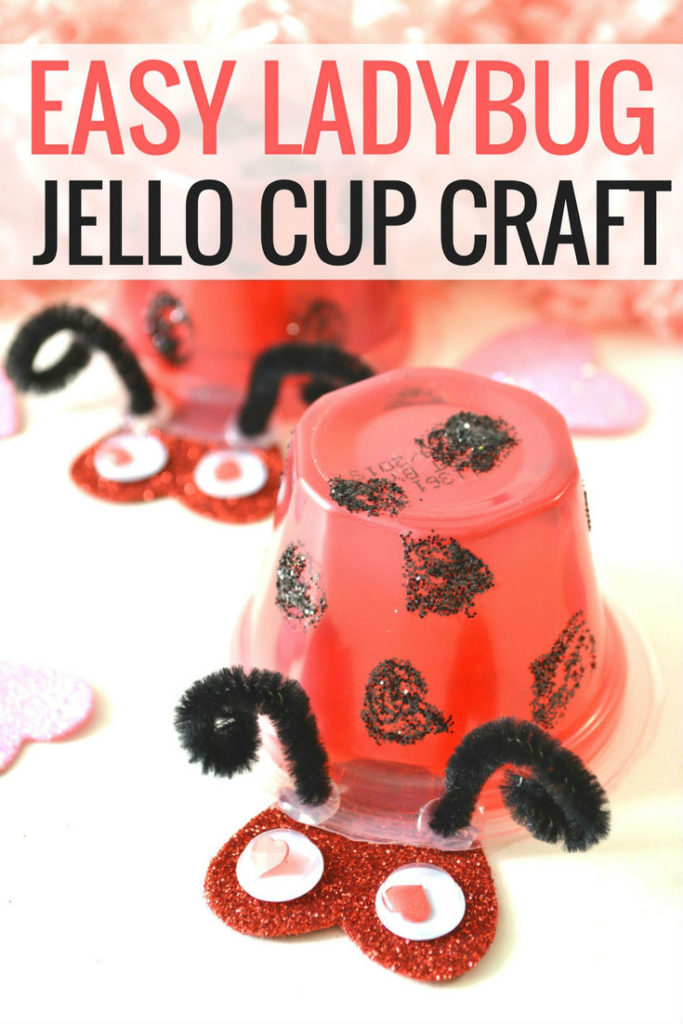 Easy Ladybug Craft
These instructions will make two easy ladybug heart crafts. Have fun!
To get started, you'll need these ingredients. You can pick them all up on Amazon if you need, or you probably have many of these at home already.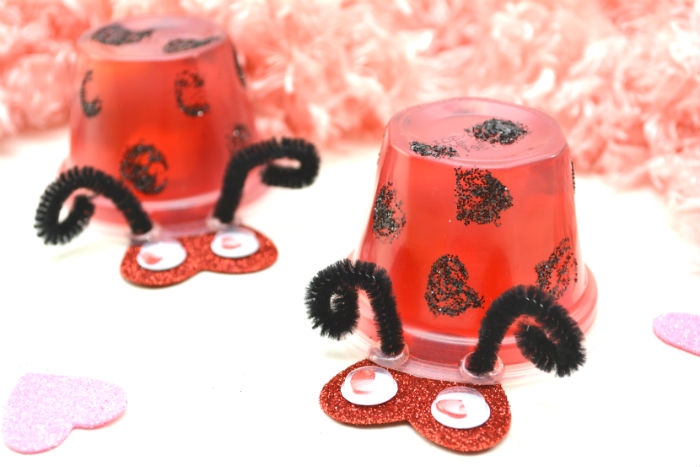 How to make your ladybug heart craft
Start by turning the fruit cups upside down.
Using a paintbrush, paint circles on the fruit cup. Make sure you use enough glue for glitter to stick!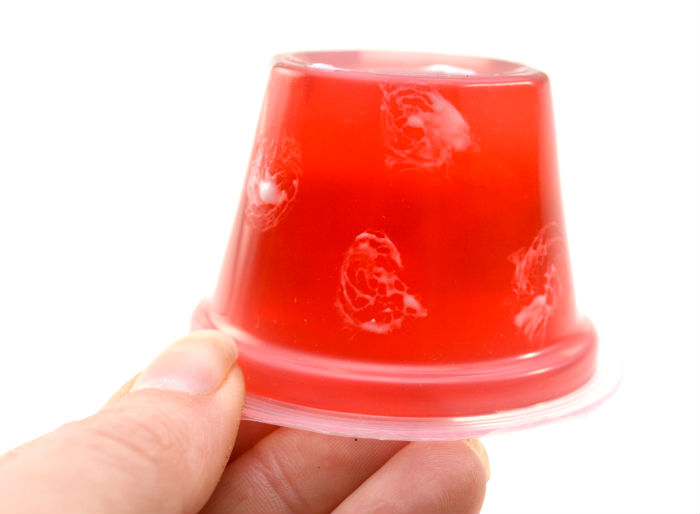 Now, it's time to add glitter.
I usually put something under the cups at this stage, like a paper towel or rag, to catch the glitter and make cleanup easy!
Sprinkle black glitter onto the glue circles. Gently tap the cups to get rid of the excess glitter.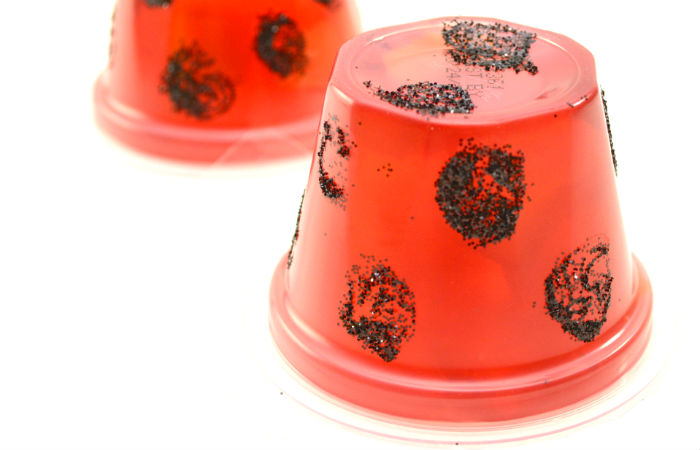 Glue two googly eyes onto the two top, rounded parts of a red craft foam heart.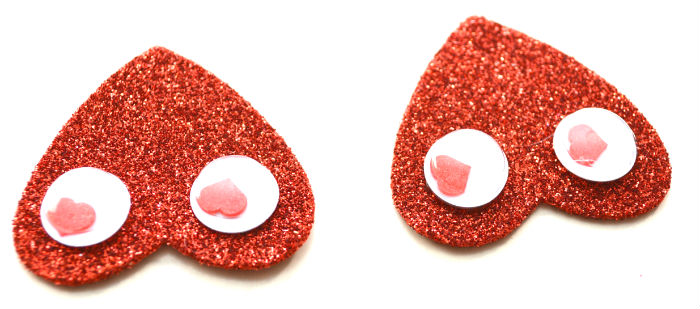 Attach the foam heart to the bottom of the fruit cup with school or craft glue. When this is done, the pointy end of the heart shape isunder the fruit cup.
You've just made the ladybug's head. Now, to add black pipe cleaners for antennae.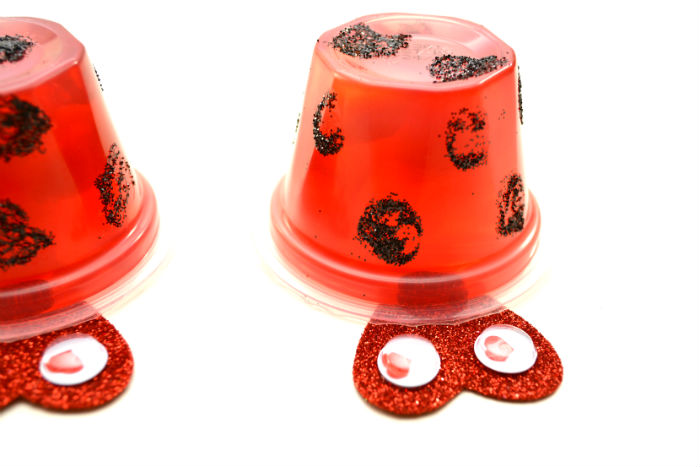 Cut a black pipe cleaner into four equal pieces.
Make curved antenna shapes out of each piece of pipe cleaner.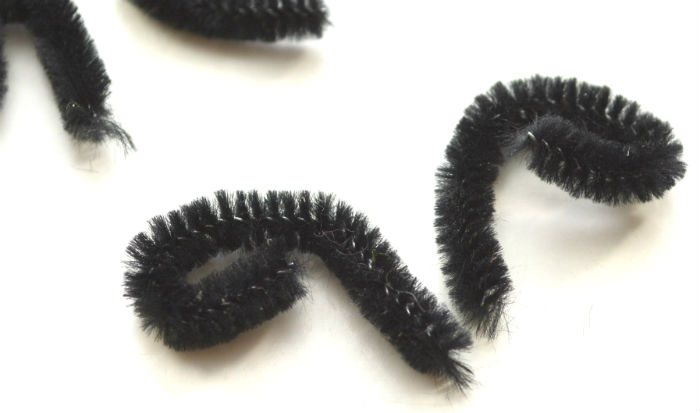 Important! Get an adult to do this part with the hot glue gun.
Put a drop of glue, using the hot glue gun, to the front of the fruit cup just above the ladybug's head.  We love this little Gorilla hot glue gun that's ready in about a minute!
Attach the pipe cleaner antennae to the hot glue.
Tip! You can use regular school glue for this step as well.
Just wait until hot glue dries, and your ladybug is ready!