This post is being sponsored by The Coca-Cola Company. All thoughts and opinions are my own.
Ahhh… the holidays.
We love the holidays here, from the moment the first leaves start to change color to the soft winter snowfalls.
Holidays mean time with family, cups of cocoa, cuddles in front of the fire, and delicious Christmas cookies, and drinks. It's the very definition of hygge!
For as long as I can remember, Sprite® has been part of our holidays together.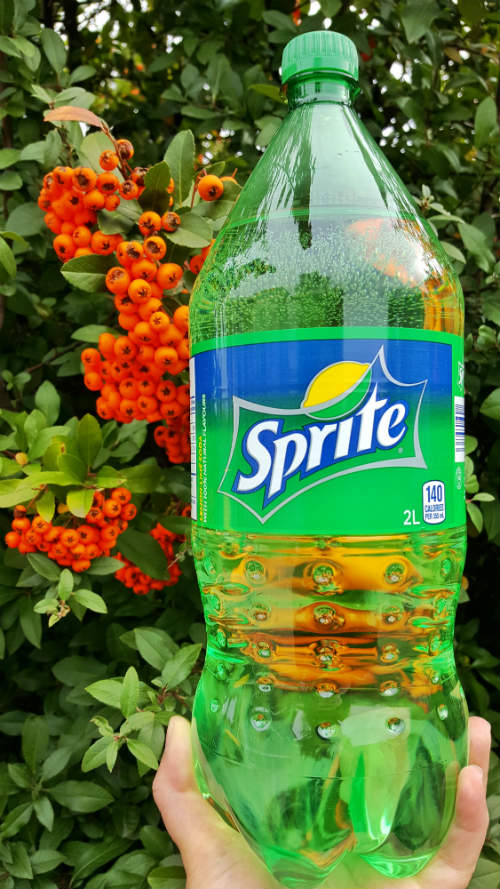 When I was a kid, Mom made cranberry and Sprite® drinks for Christmas Eve supper, along with mashed potatoes, homemade buns, and all the trimmings. I would try to eat Christmas Eve dinner as fast as possible so we could be done and unwrap presents under the tree.
Today, my little family may open presents on Christmas Day instead of Christmas Eve, but plenty of our traditions are the same. We still love our cranberry and Sprite®, and our kids adore mashed potatoes and all the trimmings.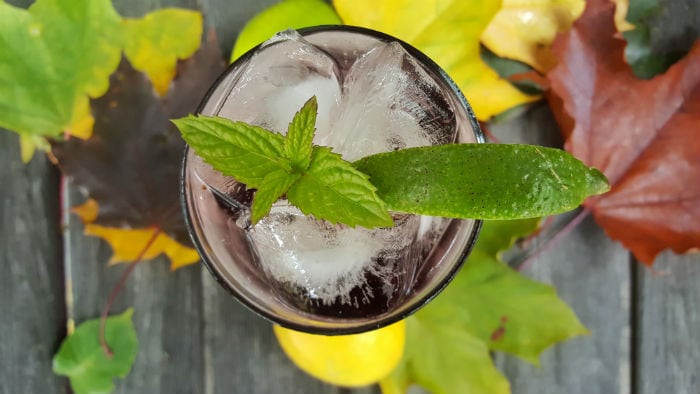 We've also started making some of our own holiday traditions.
One of my very favorite things to do over the holidays is cuddle up by the fire. We have gorgeous, snowy holidays here, and there's something so wonderful about being cozy by the fire as the snow falls gently outside.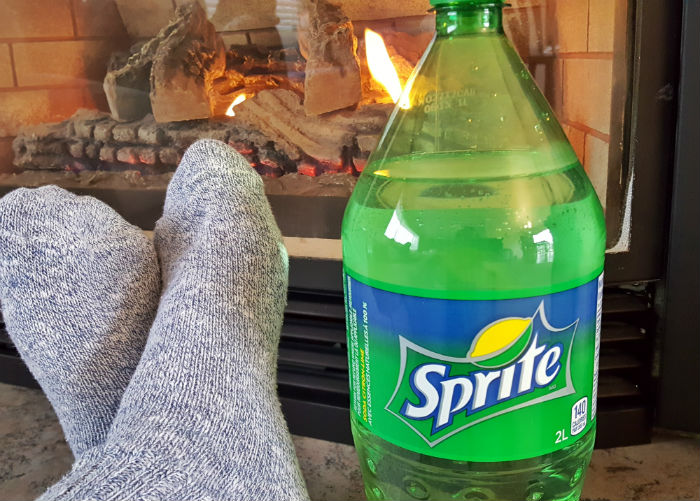 My hubby has brought some wonderful traditions of his own to our holidays. Growing up, he would go out with his brother and sister to enjoy a movie on Christmas Day. Now, whether we go out to the movies or just stay home, we all enjoy some time together watching a great movie during the holidays.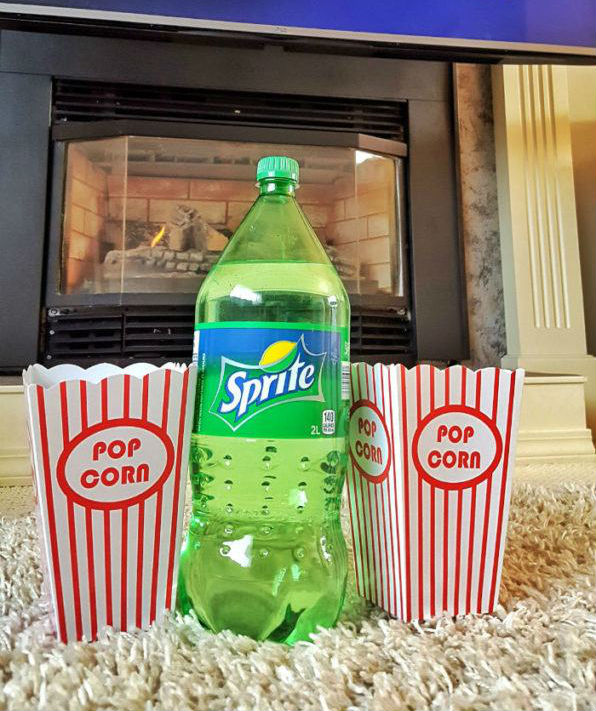 What are your favorite holiday traditions?
Festive Sprite® and Cranberry Drink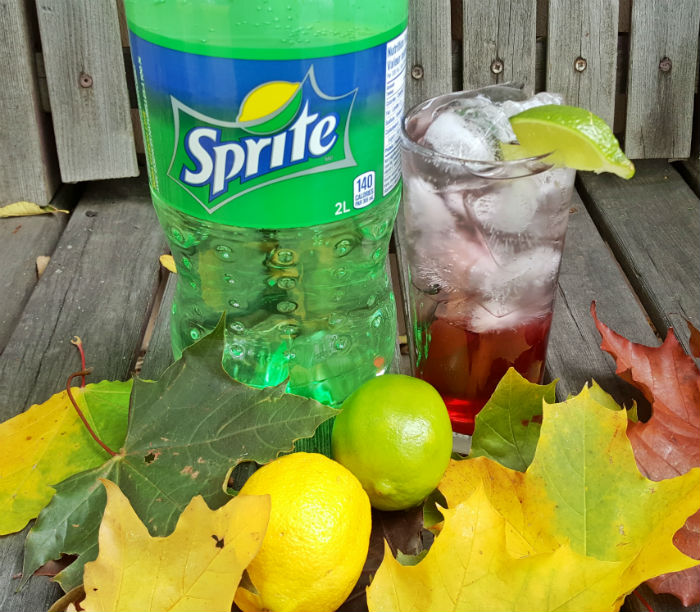 Sprite® and cranberry drinks are one of our very favorite holiday traditions. I love that it's so simple and refreshing.
It's so easy that I'm not entirely sure it needs a recipe. That said, with only two ingredients, everyone prefers a different mix of Sprite® to cranberry juice.
Here's the one we use, with a one to one mix of Sprite® and cranberry.
We pick up our Sprite® at Sam's Club, making it an easy and affordable addition to our holiday shopping list!
Sprite and Cranberry Recipe
Here's what you'll need:
4 oz Sprite®
4 oz cranberry juice
ice cubes
Fill glass with ice cubes. We love this ice cold!
First, pour cranberry juice over the ice cubes.
Second, pour Sprite® over top of the cranberry juice.
We love to pour the Sprite ® so there's a layer of cranberry on the bottom, with a layer of Sprite® on the top. It looks so pretty and festive this way!
Do you like your Sprite® and cranberry with more cranberry or more Sprite®?
"Sprite" is a registered trademark of The Coca-Cola Company.