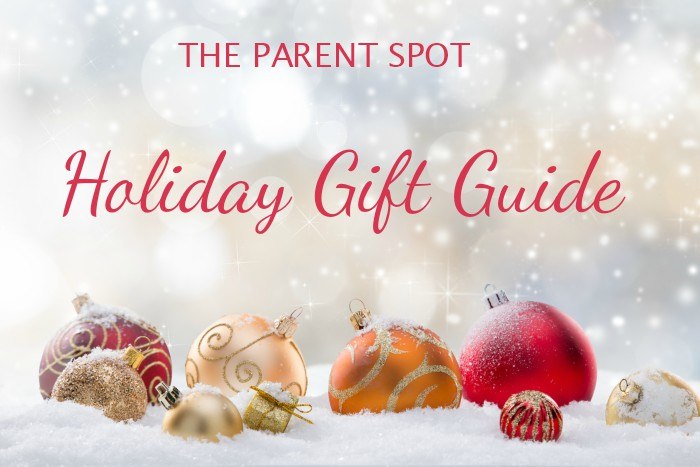 Are you looking for just the right gift for that special person on your list?
We have great gift ideas for almost everyone, from fun gifts for kids to gifts for that special woman or man in your life. We'll be adding more gift ideas and more as the month goes on, so stay tuned!
Do you have a great gift? There are a few, limited spots left for just the right gift idea! Visit this post to find out how to get featured!
Rosetta Stone
As frequent travelers, we've always been fans of Rosetta Stone language learning software.
It's even better this year, as you can now get a Rosetta Stone subscription on desktop, tablet and mobile devices.
This is the perfect gift for travelers, or for anyone who's interested in learning another language. Subscriptions come in 3, 6, 12 and even 24 month packages! The subscription gives you the flexibility to learn another language on your schedule, with any device, from anywhere in the world. You can even download lessons to your mobile device to continue learning offline!
Want to try it out first? Click here to try the Rosetta Stone Free Demo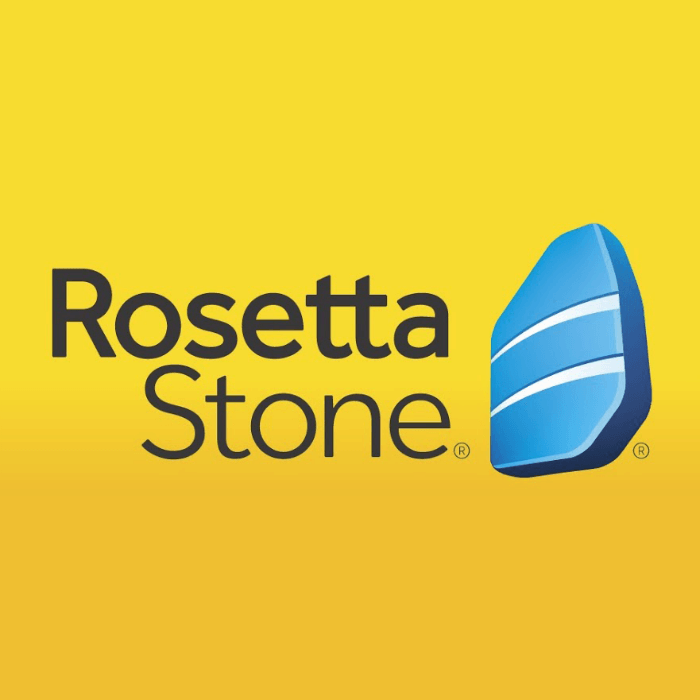 SHOP HERE
| Facebook | Twitter | YouTube

Utopia 360° 4D+ Augmented and Virtual Reality bundles
Do you have a kid on your wishlist who loves virtual reality or tech? Then the Utopia 360° 4D+ Augmented and Virtual Reality bundle is for you!
We were lucky enough to get the Utopia Space bundle and our nine year old science lover has been having a blast with it!
Utopia 360° 4D+ Augmented and Virtual Reality bundles are super fun and provide a sensory experience that makes learning come to life.
Each bundle – Animal Zoo, Space Exploration, and Dinosaur Experience – includes a VR headset, a deck of AR flashcards and is jam packed with fun & educational features.
Want to learn more? Check out the fun video here!
SHOP HERE | Facebook | Instagram | Twitter | YouTube
Afton Compression Socks
Is there a nurse, athlete, pregnant woman, or traveler on your list? Afton socks is a great gift choice.
Honestly, these are so cute that I would love to try a pair myself, as they're great for healthy, regular folks as well. There's a range of fantastic colors and designs knit with high performance and function.
They're made sustainably and ethically in Italy of high quality organic cotton, and they're certified to be free of harmful chemicals.
Afton is founded on over 30 years of medical experience with compression, and they give an invigorating fit proven to improve energy levels, reduce fatigue, and minimize swelling.
SHOP HERE | Facebook | Instagram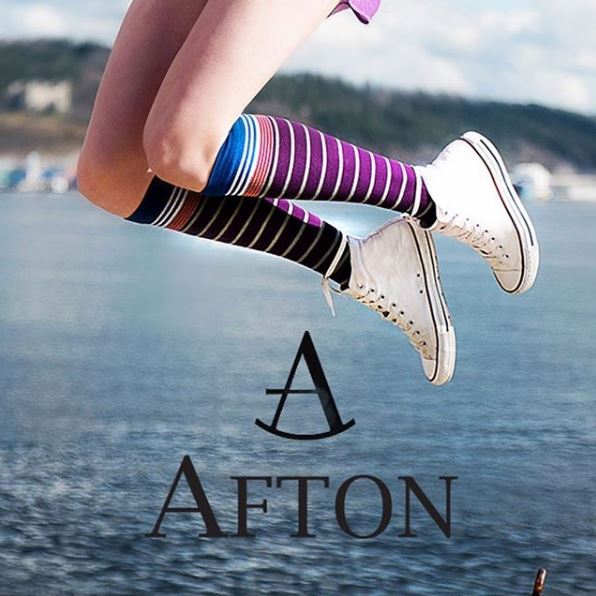 Chamilia
Are you shopping for a jewelry lover this year? Chamilia is the answer!
Chamilia has a gorgeous line of interchangeable jewelry, including charms, beads, bracelets, necklaces, earrings and locks to inspire creativity.
Chamilia charms and jewelry are all about self expression and creativity – you can find the perfect setting for your expressive design – try a bangle or leather wrap bracelet or a sterling silver adjustable necklace, and then let your story be told!
If you're looking for something really special, the Peace, Harmony and Tranquility gift set is a wonderful choice. Even better there's a limited sale on right now!
SHOP HERE | Facebook | Twitter | YouTube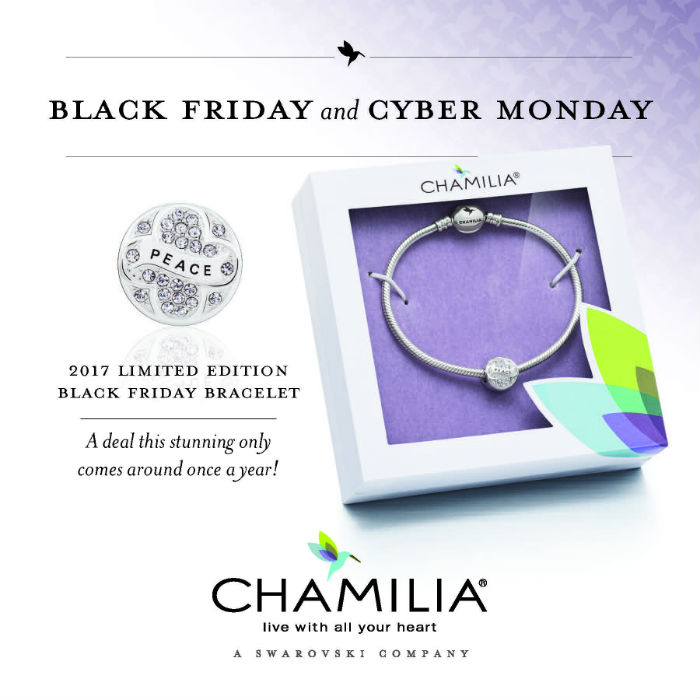 PUR attitude™
PUR attitude™ is releasing a Trial Size Kit containing five of its bestselling products. By combining patent-pending technology with essential vitamins, anti-oxidants and nutrients, the PUR attitude brand redefines innovation in skincare with 100 percent pure, soap-free skin care.
The PUR attitude Bestsellers Trial Size Kit features five key products: HydroDrench Moisturizing Gel Cream, Fusion-C Vitamin C Serum, Insta-Results Face Lift Gel, Multi-Effects Eye Cream, Fountain of Youth. E
ach product in the PUR attitude line is dermatologist tested and approved, backed by independent clinical studies, and follows the brand's standards for "Safe Beauty," avoiding harsh chemicals, parabens, PEG's, glycols, sulfates, petro-chemicals, synthetic fragrances and artificial dyes.
SHOP HERE | Facebook | Twitter | Instagram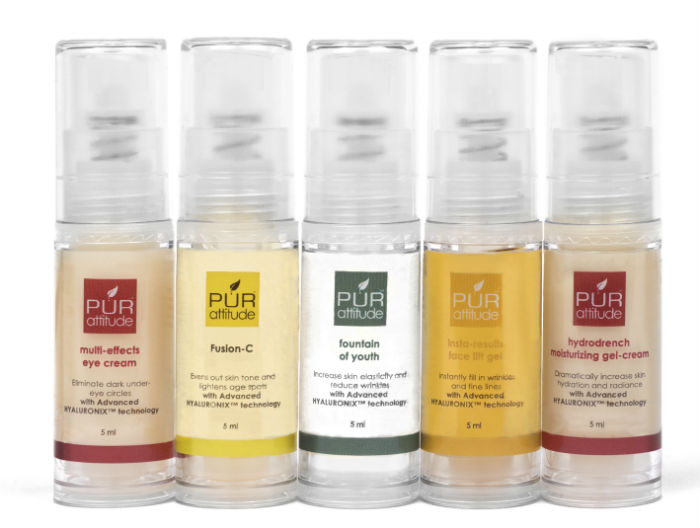 Bath Haven
Is there someone on your shopping list who loves a good bath? Bath Haven is a perfect fit.
QuiltedAir™ BathBed™ Deluxe
Sale price: 59.95
The luxury bath pillow was designed with QuiltedAir™ 3D Mesh and a full length design that includes 10 extra-strength suction cups to ensure it stays in place, while providing ultra-soft comfort like no other. The Bath Bed's 3D Air Mesh Technology creates a unique middle hollow air core that provides optimal support and elasticity, while allowing air and water to circulate through.
A bath should be a restful, blissful experience, but the hard surface of many bathtubs can dig into the neck and back and cut that relaxation short. Bath Haven is a superior ergonomic bath pillow line that's designed to provide optimal support and comfort. They're perfect for both adults and kids.
Whether you bathe to de-stress, relieve pain, relax or clean the day's shenanigans off your little ones, your knees, back and neck will thank you.
There are plenty of choices, but the QuiltedAir™ BathBed™ Deluxe Luxury Bath Pillow for Full Body Comfort, QuiltedAir™ BathBed™ Luxury Bath Pillow for Full Body Comfort, QuiltedAir Luxury Bath Pillow with 3D Air Mesh Technology and Premium Bath Kneeler and Elbow Rest vc are sure winners.
SHOP HERE | Bath Haven Website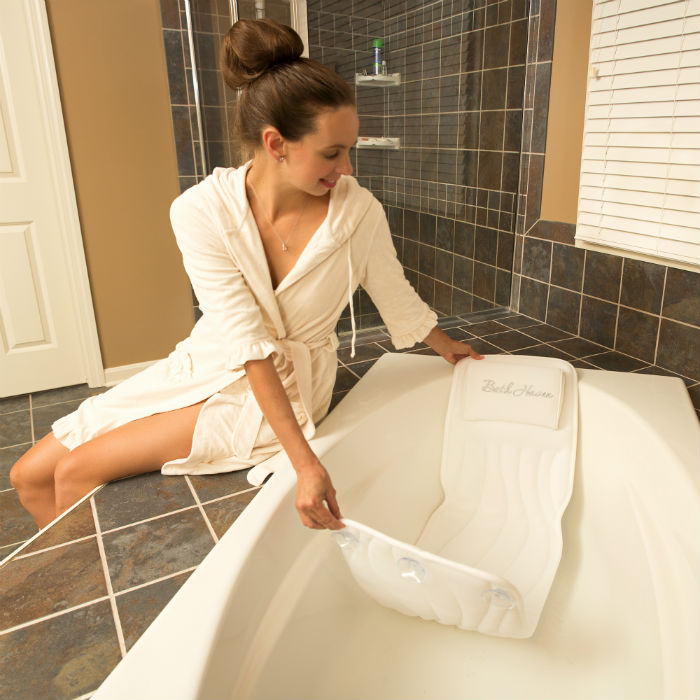 Get Qurious
Is there a kid on your list with an active sense of curiosity? GET QURIOUS is for them!
GET QURIOUS is for kids four and over, and they're fun and educational toys and games designed to spark children's curiosity, imagination, and discovery. Kids create stories, assemble puzzles, role-play, or engage in other age-appropriate games and activities that encourage STEM.
Inside the GET QURIOUS Space Explorer box, you'll find colorful sets of cards and masks, plus Treasure Hunt mats for children to play. When kids combine these activities with a corresponding GET QURIOUS Augmented Reality app, countless different variations of their stories, puzzles, and games come to life in brilliant 3D animation!
The Explorer box is a 2017 Tillywig Brain Child award winner.
SHOP on Get Qurious | Facebook | Instagram | Twitter | Vimeo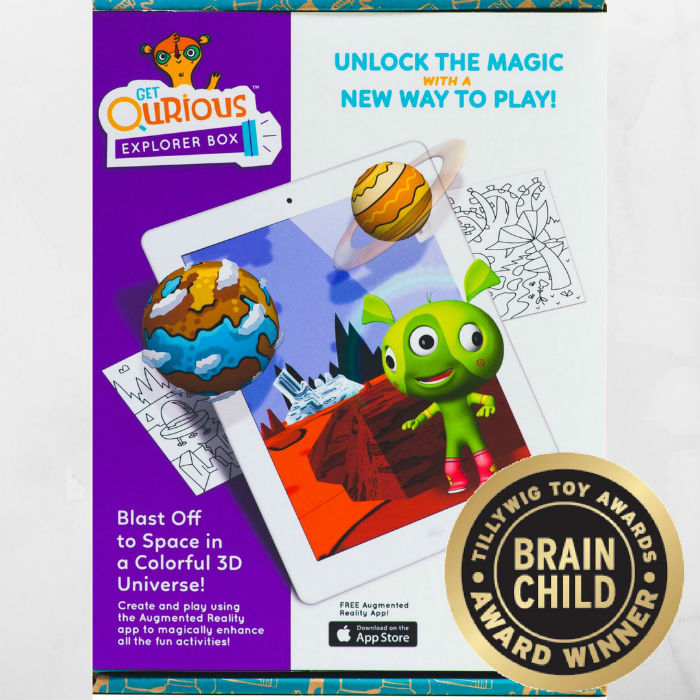 Santa Claus Writes
Trying to encourage good behavior? Want to share Christmas magic early? Send a letter or package from Santa Claus Writes!
Santa Claus Writes allows you to personalize a letter or package from Santa Claus to your child to help keep the magic of Christmas alive. Motivate your kids to stay on the Nice List with a customized letter straight from the North Pole or a personalized phone call from Santa himself. Packages include an official Nice List certificate, letters from Santa and Rudolph, magic Santa dust, and more!
Use code PARENTSPOT10 here for 10% off your order!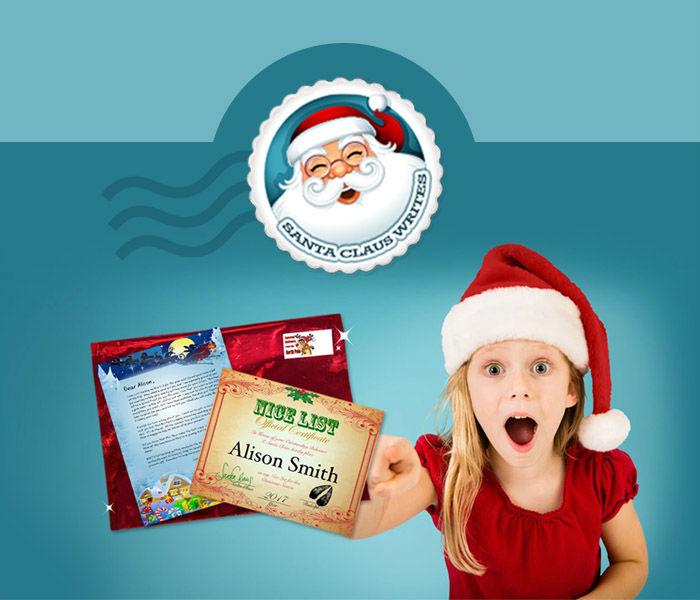 Wonder Crate
Wonder Crate is a monthly subscription box that promotes social emotional learning for kids ages 4-8. Learn to manage emotions, embrace challenges, try new things, think positively, and bounce back from failure. Each month a new topic will be explored with a book for kids, fun activities, tips for parents and an online lesson to help your child discover their inner power. Think of it as life skills delivered to your door. It truly is a gift that keeps on giving! www.wondercrate.net
Use the code FOUNDER at checkout to get 10% off for LIFE.
SHOP HERE | Facebook | Instagram | Twitter | YouTube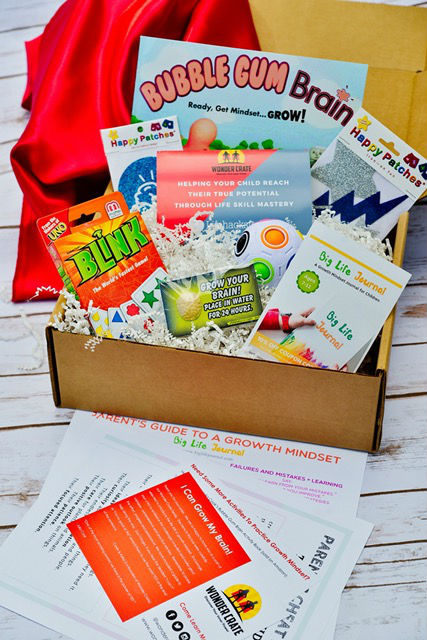 Travel WiFi with Tep Wireless
What is it? The Tep international WiFi hotspot is a palm-sized gadget that gives you Internet access anywhere in the world.
There's a helpful in depth review here.