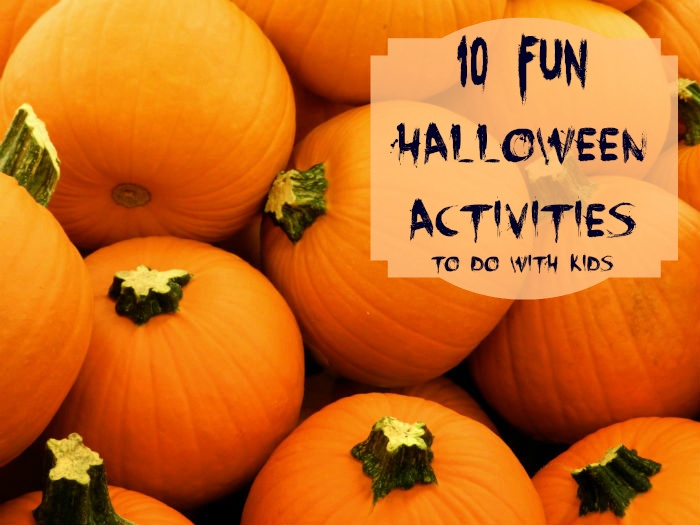 Halloween is just around the corner, and if you're looking for ways to make it really special for your little ones this year, check out a few of these activities to do with your kids that can also be a lot of fun for you, too.
Paint Pumpkins
You can get some adorable small pumpkins at your local dollar store for pretty cheap and pick up some craft paint for a good price as well. Instead of carving your pumpkins (creating a huge mess and scaring you half to death that your child will injure themselves), pain silly or spooky faces on the pumpkin. You can even paint bats, cats, witches, and ghosts. The possibilities are endless and when Halloween is over, those pumpkins can be washes and used as other decorations for Thanksgiving.
Check out our fun list of pumpkin carving stencils if you do decide that carving pumpkins is your jam!
Make Decorations
Make your own Halloween decorations with cheap supplies from the Dollar Store or things you have lying around. Stuff white paper bags with tissue paper, tie them closed, flip them upside down, and draw shot faces on them. Or have your kids take paper plates other supplies and make monsters,mummies, or vampires on the plates to represent themselves. The plates will be the body and pipe cleaners, construction paper, scrap ribbon, etc. can all be made to make a head, legs, arms, and other appendages.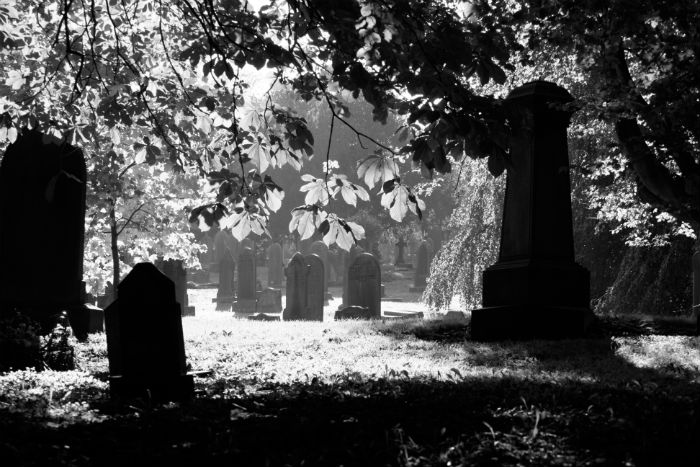 Visit a Cemetery and Do Grave Rubbings
If you want your kids to have an educational Halloween, take them to a graveyard and show them how to do gravestone rubbings. As you do the rubbings, have them add up how old the person was when they died based on the dates listed on the marker. Ask them to find a person with a last name beginning with a certain letter of the alphabet. You can even look for graves of those you may be related to. After you have chosen a few gravestones and gotten good rubbings, take your trip one step farther and go to the local county clerk or the library (or just check Google) to find out more about the person.
Bake Halloween Themed Cupcakes
Get dressed up in a silly costume and bake cupcakes. Have your child or children decorate each one in a Halloween theme and then wrap the cupcakes in cellophane with a Halloween print. Deliver the cupcakes to family and friends at work, or even visit a local nursing home (still in costume) and drop of some Halloween treats.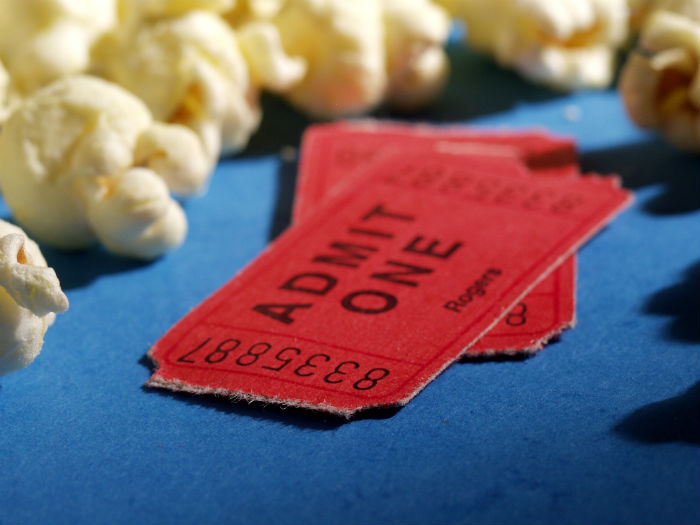 Have a Scary Movie Night
Whether your kids are 3 or 13 years of age, you can have a "scary movie night" with them. Choose age appropriate movies and make Halloween goodies to snack on during the show. Mix up popcorn, chocolate, candy corn, caramel popcorn bits, and peanuts in one bowl for a party mix the whole family can enjoy. To make it extra fun, build a fort or make a pallet out of blankets so that you can all snuggle up if the movie gets too scary.
Make a Spooky Dinner
Have your kids help you plan a spooky dinner menu and make a great dinner for your family. You can do "finger" sandwiches as appetizers and place fake fingers (bought at any Dollar Store this time of year) on top. Do eyeball punch, "worm Dirt" for dessert, and a whole host of other creepy spins on food. Decorate your place settings with black candles, fake spiders, and spider webs. Send out a dinner invite to everyone you want to attend in the shape of coffins or pumpkins and ask people to dress up as witches and wizards or some monster of their choosing.
Plan a Party or Attend One
Halloween parties aren't cheesy, and even if they are that's actually part of the fun. Plan a neighborhood Halloween party and ask your neighbors to participate. If you don't have the energy or space for such a feat, ask around with all of your friends to see what Halloween parties re happening in your area. If you attend church many of them have Halloween events you can go to, or your child's school may be having a carnival or party.
Got to a Haunted Maze
Other than Halloween parties, corn mazes pop up in the Fall, too, and many of them go "haunted" for Halloween, throwing in spooky elements of ghosts, monsters, vampires, and other spooky characters. Some offer hot apple cider, slices of pumpkin pie, and popped corn for snacks as you go through the maze. If not, bring these things with you! Find one that offers a kids day or a family package to save some money.
Go Decoration Spotting
Like Christmas decorations, Halloween decorations are a great sight to see and households around the country are participating to see who can outdo their neighbors for the best dressed home and yard. Take your kids on a stroll or drive to spot the cool decorations out there.
Do a Real Ghost Tour
Every town has a ghost story or two to tell, and this is the time of the year that the Tourists Bureaus take advantage of that. Check your local Visitor's Center or Civic Center to see what ghost tours are out there for your area. Not only is this a fun Halloween activity, but it also teaches your children (and you) a little bit of history about your town.
Do you have any fun things you do with your kids on Halloween?