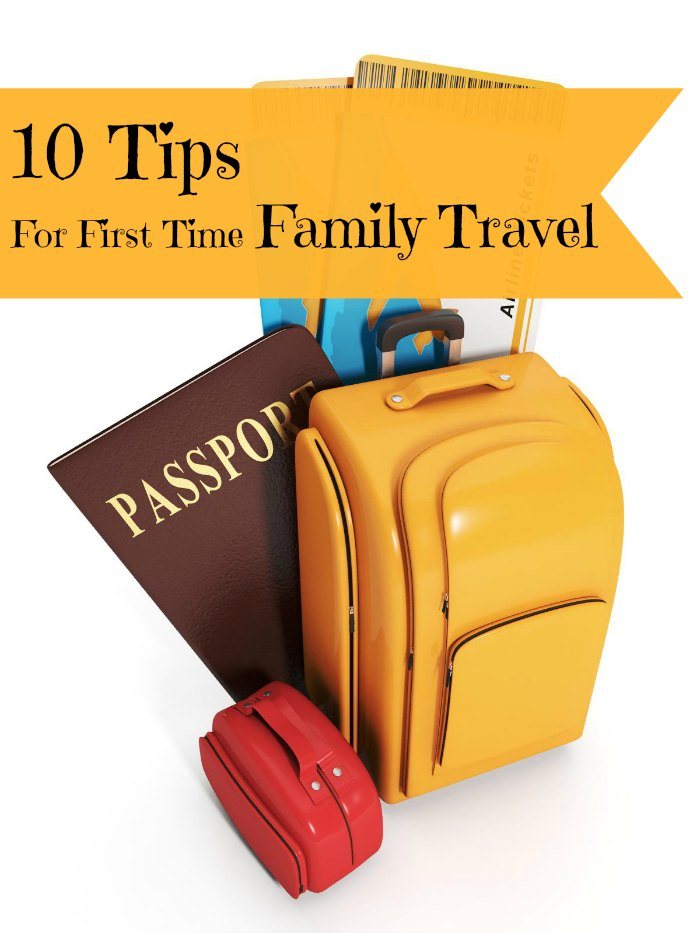 Here at The Parent Spot, we travel a lot. And I mean a lot.
We've crossed oceans with babies on our laps, taken packed metro lines under European cities, and even braved road trips across seemingly endless Canadian provinces.
After all of that traveling, we've found out a thing or two that might help first time family travelers, whether you're headed to a beautiful beach in Barbados, a cultured European vacation in Paris, or a road trip to the stunning glaciers of Iceland.
Pack as light as you can.
There's nothing much worse than having to deal with a crying toddler and way too much baggage all at once. Remember: You don't need to pack everything you might possibly need. Instead, consider adding a little room in your budget for buying unexpected items at your destination. If you can, take only carry on luggage, and make sure you check the carry on's dimensions carefully.
Tip! Beyond My Front Door door has some fantastic tips in this post on choosing the best carry on luggage.
Prepare your kids.
If your kids are old enough, let them kids know your itinerary for the day, and even chat with them about what will be expected at the airport, and in airport security. They'll be much less likely to melt down if they're mentally primed for what's going to happen. Getting your kids involved in trip planning, including showing them photos of the hotel room and destination, can be a great way to get them on board.
Help them equalize air pressure on landing.
Babies and young children don't know how to equalize pressure in their ears. Gum and lollipops work wonders for older kids, and letting a baby suck milk does a great job. Whether your planning long family flights to Sydney or a simple flight to the next city, the air pressure built up in kids' ears on landing, especially, can be quite painful.
Baby wipes.
These are an absolute essential for travel with kids. They work wonders for removing crayon marks from the back of taxi seats, wiping chocolate off messy little faces and cleaning supermarket cart handles.
Bring proper documentation.
Make sure you have your child's passport, and any other documentation you'll need, and make sure the documents are current and up to date. If you share custody, you should bring a (notarized) letter from the other parent giving you permission to travel. If your child is adopted, bring the adoption papers, especially if your child has a different last name than yours.
Be prepared at the airport.
One of our least favorite parts of traveling is dealing with airport security with little ones. Read up on the rules for liquids, and airport security rules. Slip on shoes make it much easier to take shoes off and on. Don't forget to pre-weigh and measure your luggage to avoid unpleasant extra fees at check-in. Check out this helpful post from Jody Robbins for more baby and toddler travel tips.
Bring a resealable cup for the kids.
These can save you many spills in airplanes (just ask the flight attendant to fill up your child's cup), and save you big money by letting the family split a large drink, instead of buying expensive, individual ones for the kids. You can also fill the cup with water at water fountains.
Important safety tip: Don't fill the cup up with the water in an airplane bathroom – the water there isn't safe to drink.
Build in down time.
It's tempting to schedule every second of your day so you don't miss out on some great adventures. That said, over-scheduling and rushing around is a recipe for some serious meltdowns (both for the kids and you). Build in a little time just to relax, and you'll probably enjoy your dream trip a lot more.
Bring a basic emergency travel medical kit.
When you pack your emergency medical kit, make sure to include children's Tylenol, band-aids, anti-diarrheal medicine and antiseptic creams. Sunscreen and anti-histamines can also be a great addition. Having to run around a strange area searching for children's medicine is not fun. And we all know kids; they tend to need medicine at 2 am on a Sunday night. Better to be prepared.
Have fun!
It's easy to be so overwhelmed with planning and taking care of everyone else that us parents almost forget to have a good time. Your kids will pick up on your attitude. If you're stressed and unhappy, they'll act up. If you take some time for yourself, relax a little and smile more, they'll be happier too.