Looking for things to do in Paris with tweens and teenagers?
It's not always easy to keep older kids entertained, even in the most cosmopolitan and interesting of cities, like Paris.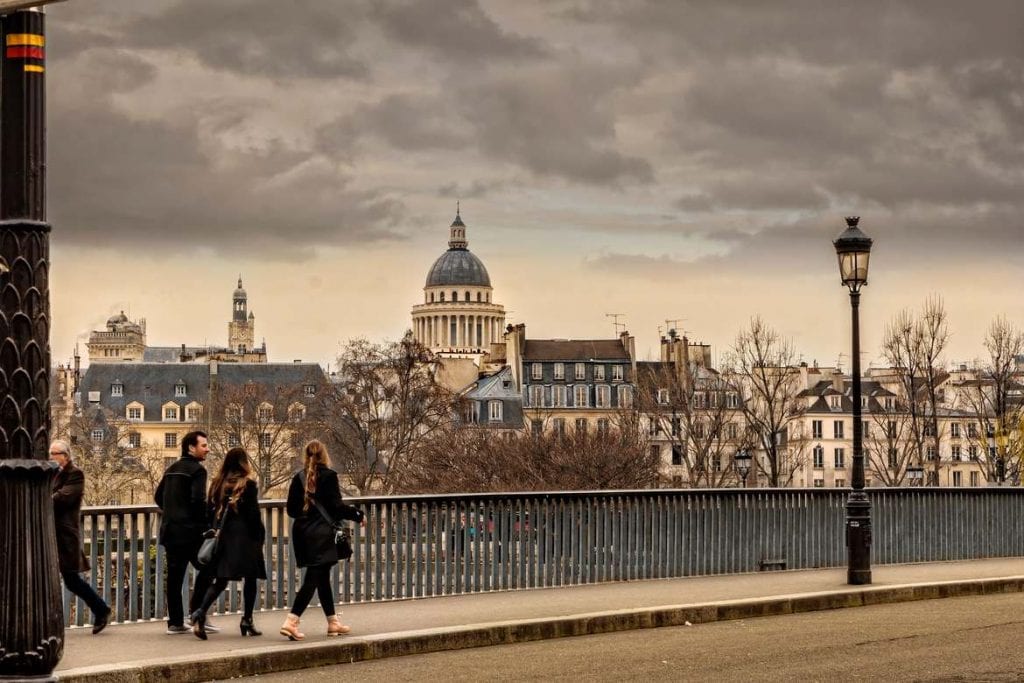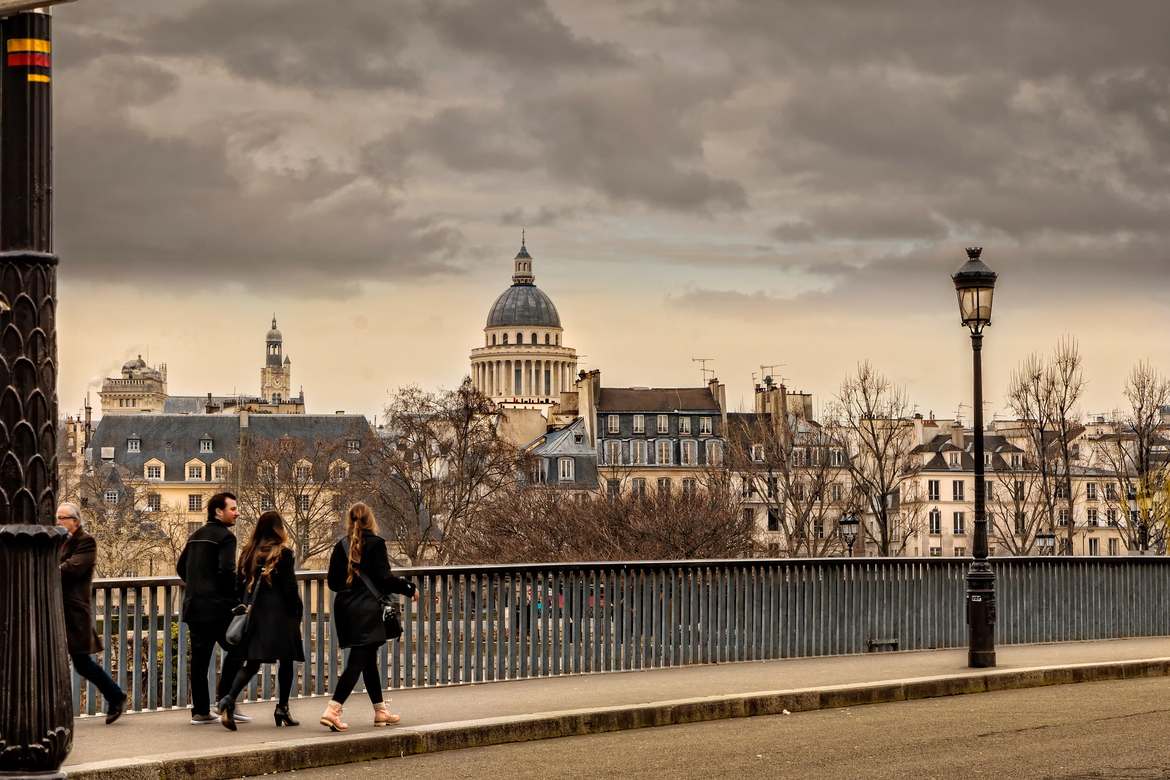 Even worse, older kids often like more expensive entertainment. To combat the cost, we've put together a list of fun and affordable places to see, and things to do, in this beautiful city.
Things to Do In Paris with Tweens and Teenagers
While most people think of Paris as a lover's city, the secret truth is that it's also one of the best European cities to visit with a family.
Paris is compact, easy to walk, and full of parks, and lovely cafes and bakeries that welcome older kids. No matter where you chose to stay in Paris, most of the sights are an easy walk or metro ride away.
Here are fun and affordable things to do in Paris with tweens and teens.
Discover the Best Sights to Capture in Photos
Paris is a huge and old city that has something to offer for every tourist or TEFL worker.. From quaint cobble paved streets to large boulevards lined with fashionable boutiques, you will find so many wonderful backgrounds for your photos.
Also, don't miss the chance to photograph the Seine River at sunrise or sunset. This is the subject of many famous paintings and it will surely bring your lots of likes on Instagram.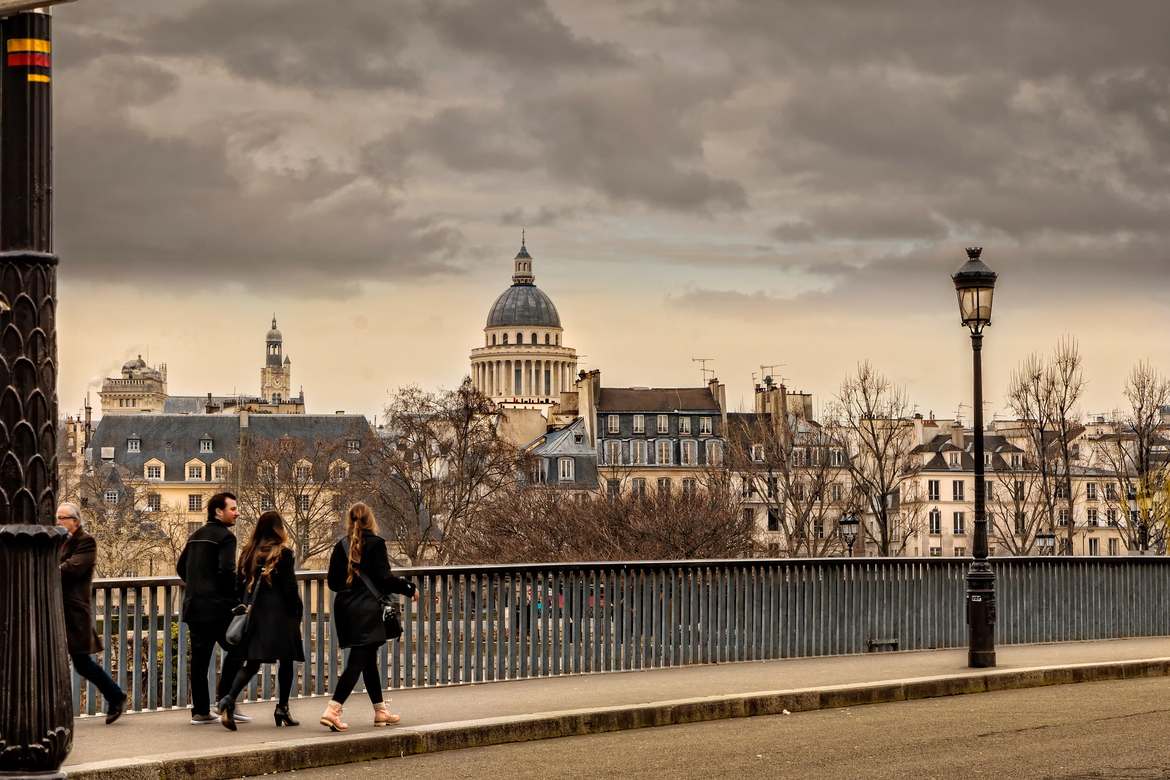 Explore the Catacombs
Teenagers love a good thrill (as shown by the popularity of video games and action movies). And Paris has the ultimate thrill to offer: its catacombs. Just like every ancient city, Paris ran out of places to bury its dead. So, centuries ago, a complex network of catacombs was built under the city to store skeletons.
This immense ossuary is open for the public to visit. While some may find it creepy, for most visitors it is a deep insight into the history of the city and its citizens. A guided tour is your best choice – for one, you don't risk getting lost. And for another, you will be able to see portions of the catacombs that are not open to the general public.
Cost: free entrance for under 18 years old, with a reduced rate for ages 18-26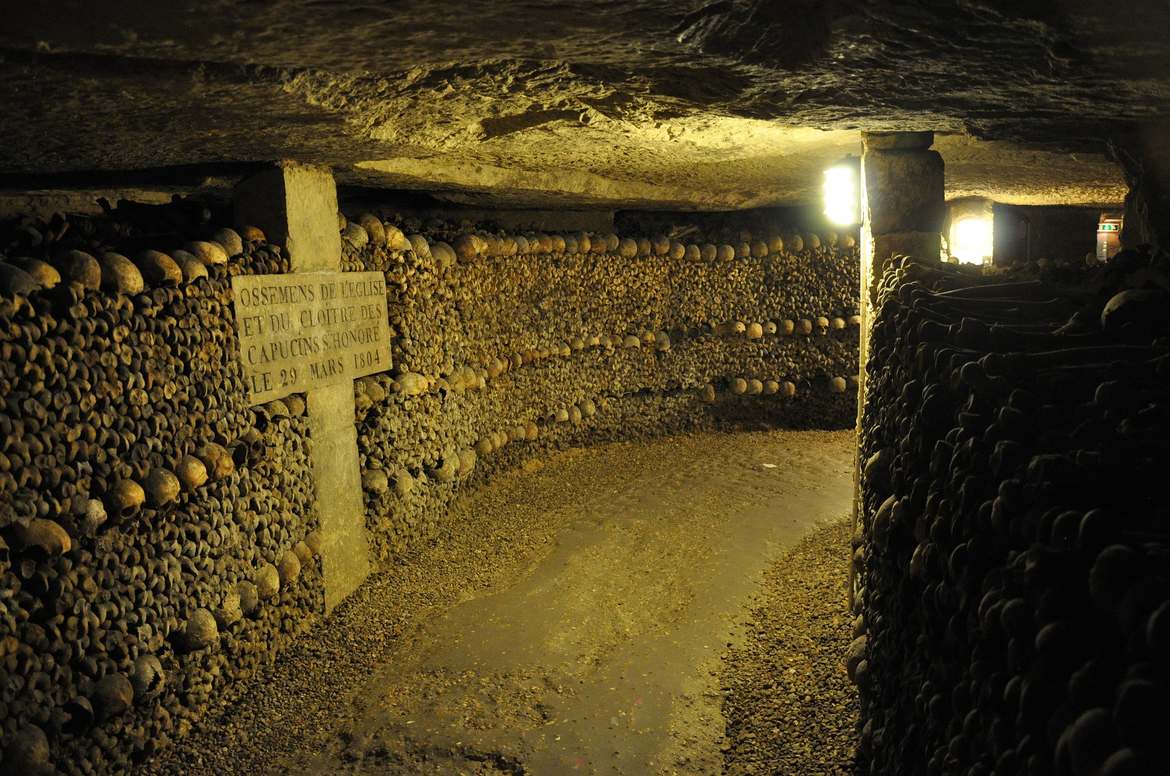 See Paris from the Height of the Eifel Tower
One of the most recognizable landmarks in the world, the Eifel Tower attracts millions of visitors each year. The time spent in the queue until it is your turn to go up is worthwhile. Once you reach the very top, you will get a breathtaking view of all Paris – not to say the chance to take an incredible 360-degree photo.
If you are hungry, you can enjoy the delicacies of French cuisine in the restaurant at the top level of the Eifel Tower – but remember that it is a premium location with premium prices.
Cost: To save money here, you'll have to be willing to take the stairs – all 704 of them! It's only 7 Euro for adults, 5 Euro for kids 12 to 24, and 3 Euro for kids 4 to 11. Elevator access isn't really that expensive, luckily, with a cost of 11 Euro for adults, $8.50 for kids 12 to 24, and $4 for kids 4 to 11.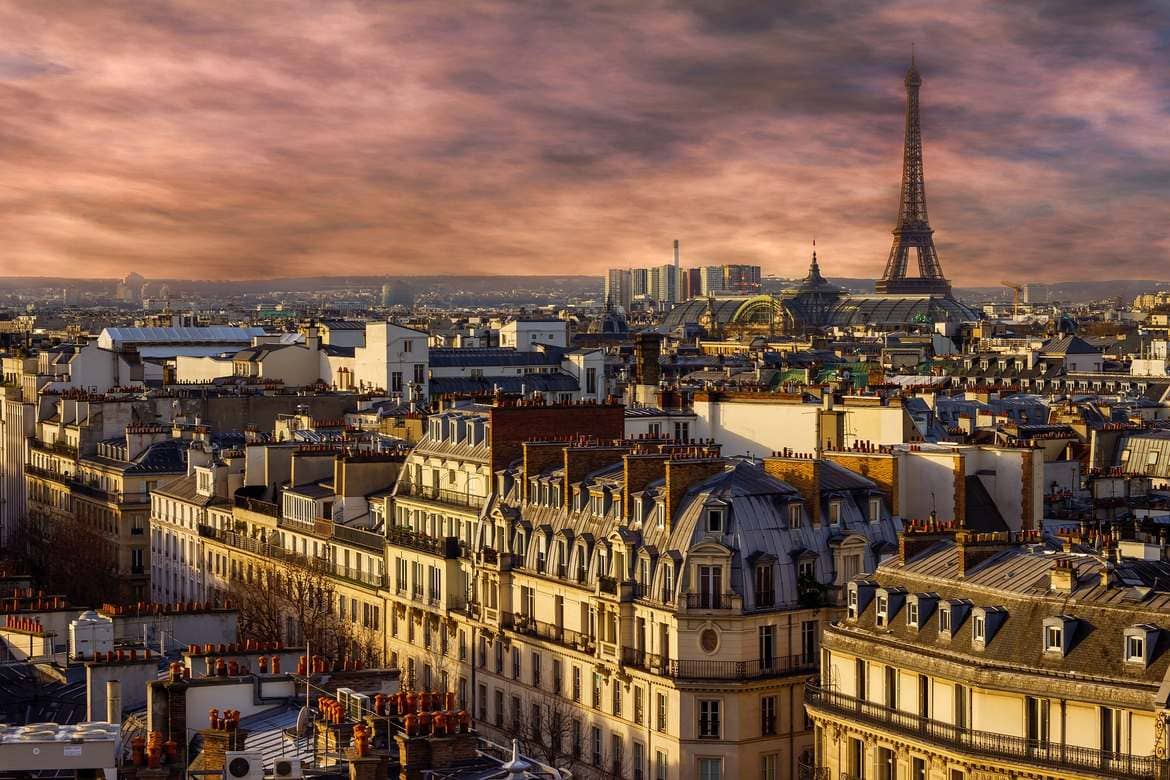 Visit as many of Paris' famous bakeries as you can
If you're a North American like me, then Paris' bakeries will be a revelation.
Croissants in Paris are like no others in the world, and other pastries are pretty much just as good.
Do yourself a favor, hit up local bakeries for a snack (or ten). They're relatively budget friendly, and will keep your kids fueled and ready for more adventures.
Cost: a few Euros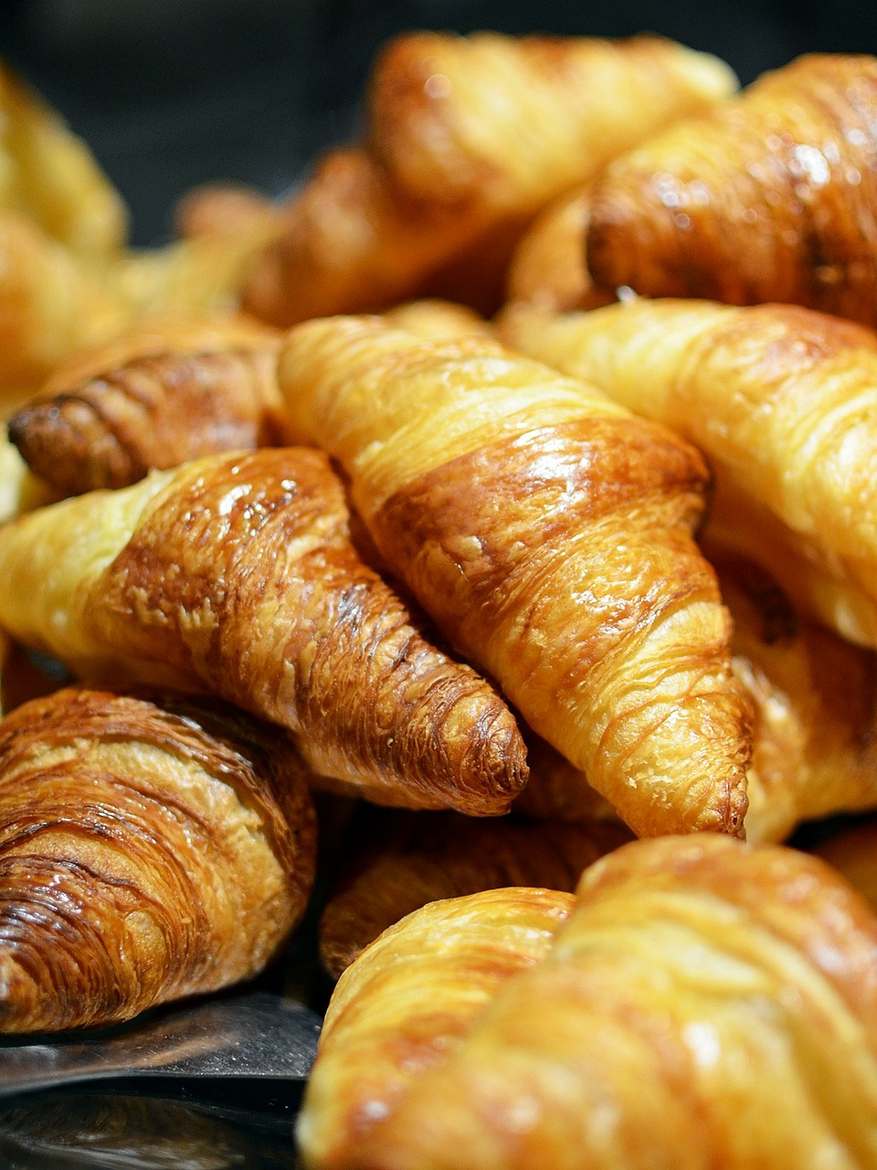 Take a Bike Tour of the City
Pollution from exhaust fumes is a major problem for Paris, so both the authorities and the locals try to curb it by switching to bicycles. Thus, bikes have become a staple in the landscape of Paris. To encourage tourists to enjoy this environmentally friendly means of transport, authorities have created various routes you can take to explore the best sights of the city.
Cost: bike rental, about 10 Euro
Visit the Famous Opera House
With its luxurious and opulent décor, the Paris Opera (Place de l'Opéra) Palais Garnier is an incredible place to visit.
But there is more than just beautiful architecture, painted ceilings and gilded furniture in there. There is also the legend of the infamous Phantom of the Opera that haunts its halls, corridors and dressing rooms looking for his lost love. Many visitors swear they felt an eerie presence as they were taking a guided tour through this marvel of Paris.
Cost: The Bastille opera house also sells tickets for standing room only at 5 euros. To buy them, go to the ticket office at the Opéra Bastille from 11.30am on the day of the performance. If that's not your style, you can get discounted tickes some Wednesdays, at midday by Internet only. You can also get last-minute seats if you're under 28 or over 65 year round – you can get these ticket sat the ticket desks at the Opéra de Paris (Bastille or Garnier), half an hour before the performance.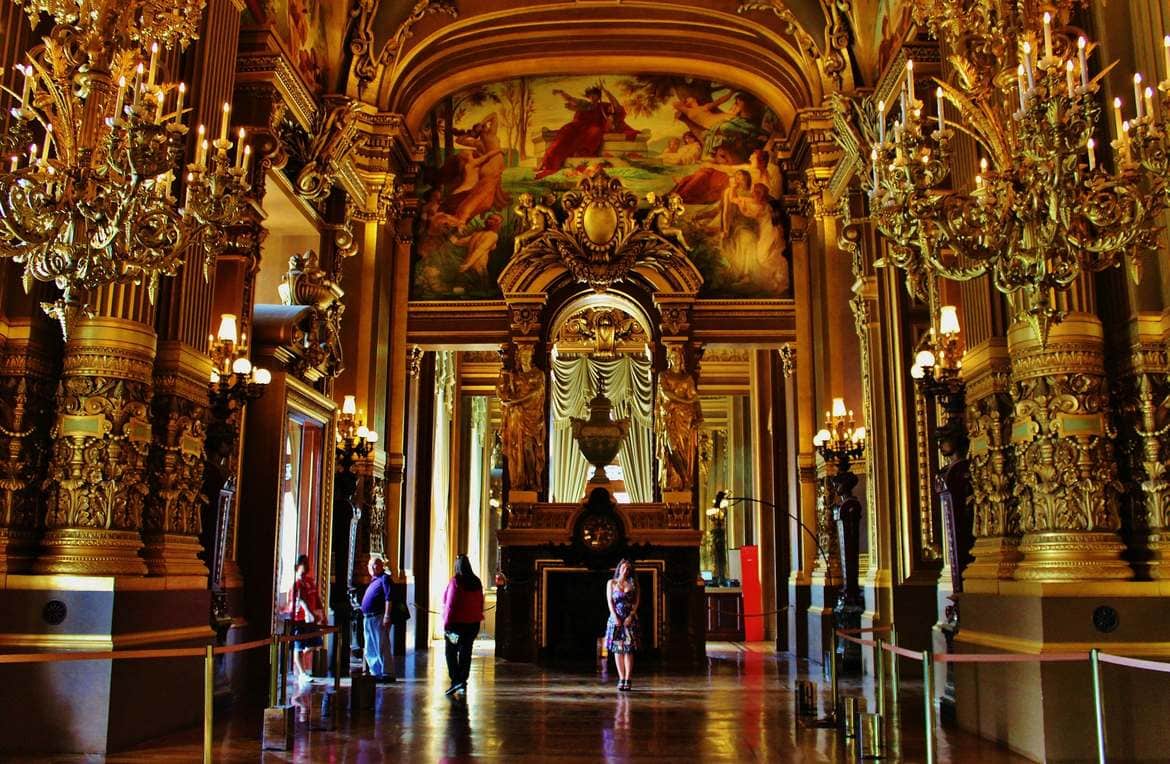 Visit the Louvre
Mmost people assume visiting what's arguably the most famous museum in the world costs a fortune. That's not necesarily the case!
If you visit the Lourvre after 6 pm on Friday or Wednesday, the cost is only 6 Euros. On Friday evenings, entrance is free if you're under age 26. On the first Sunday of every month entrance is free for everyone, but it is incredibly busy.
Cost: Free to 6 Euros, if you visit during discounted times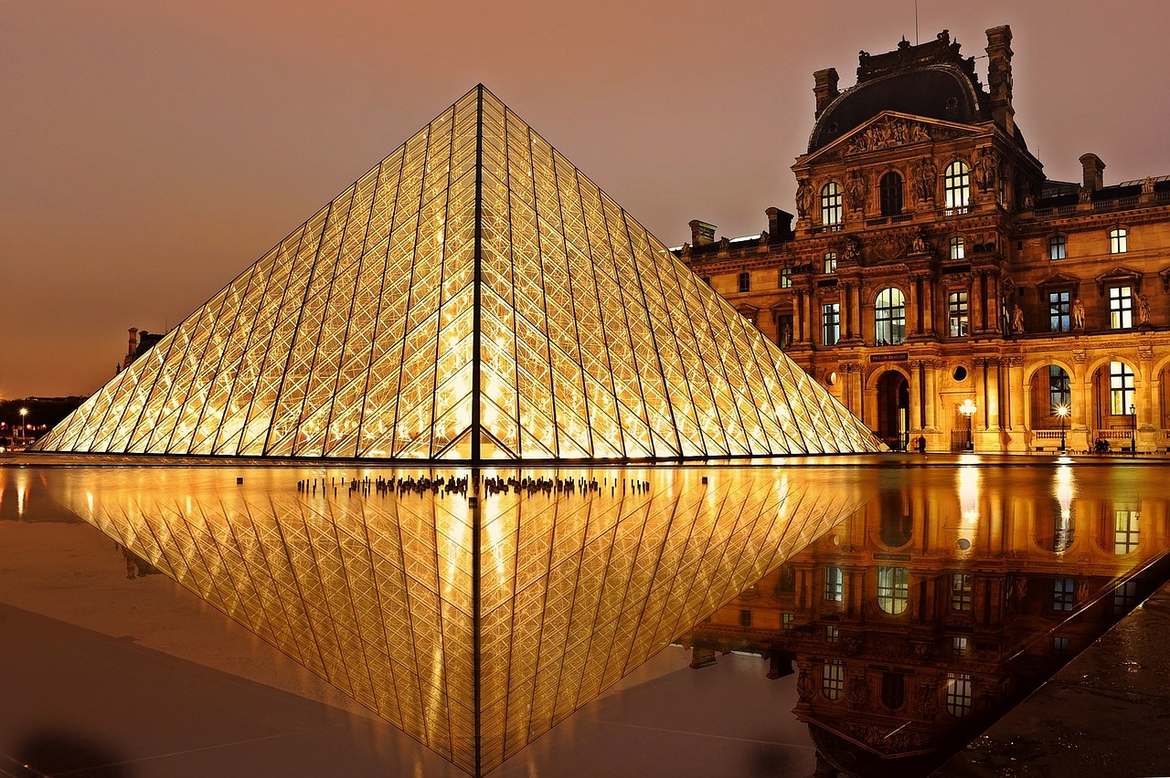 Check out a castle at Chateau de Vincennes
Chateau de Vincennes is an easy metro ride from Paris proper and a great choice with kids because of all the other attractions on site, including paddle boats, a butterfly garden, a working farm, and bike paths. The castle itself is a lovely example of European medieval architecture.
Cost: Adult 8.50 Euro for a guided tour, kids under 18 free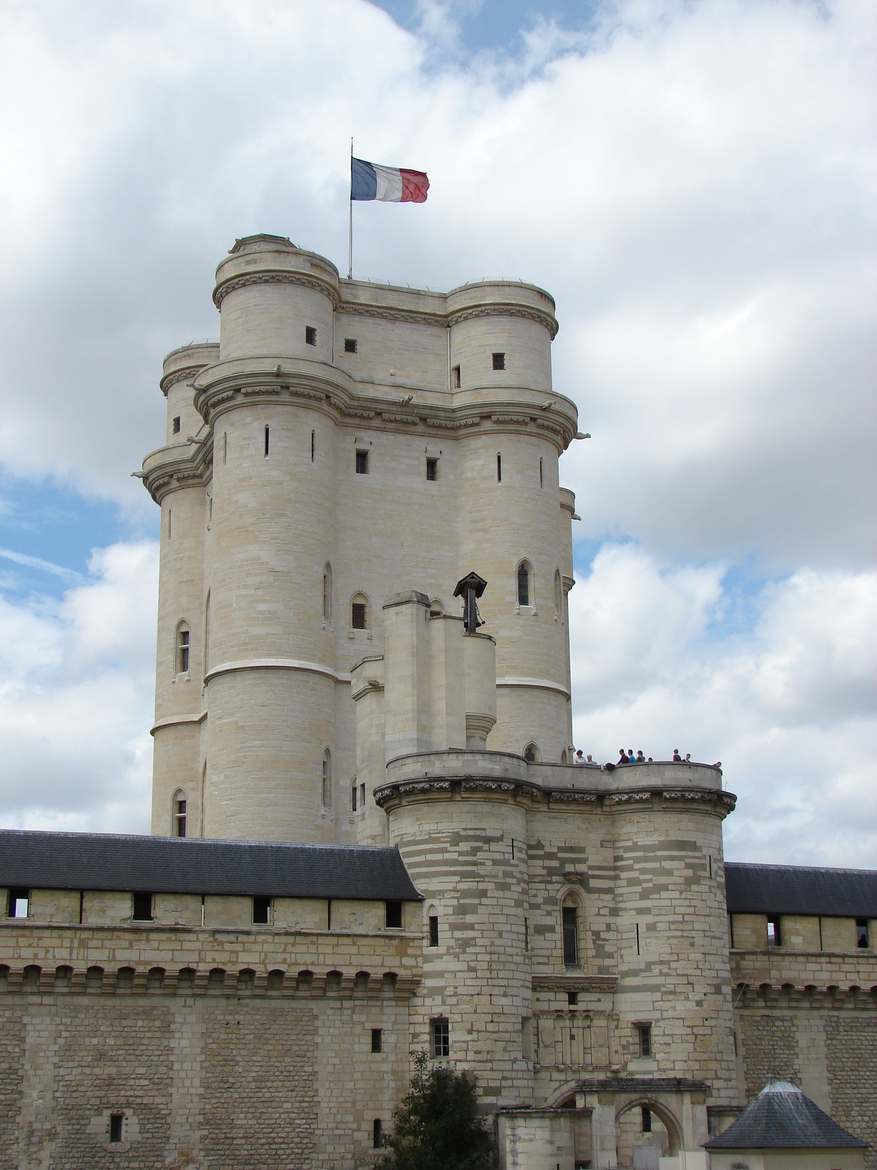 Looking for more fun? Check out these things to do in Paris with kids on The Barefoot Nomad for more things to do in Paris with tweens and teenagers.
Love to travel? Check out our guides for road tripping the East Coast of Australia, and tips for first time family travel.