European cities are for romance, fine dining and meandering strolls in the fading light, sure. But you're in luck – they're perfect for children too.
You'll only need to adjust your itinerary slightly when the kids are coming along, as some of the greatest cities in Europe are very family-friendly. Here are a few cities that will send everyone home happy.
Berlin
Berlin is steadily shrugging off its grey coat from the Cold War era and emerging as a colourful destination, not just for creatives and party-goers, but for young kids (and the young at heart) too.
For a start, there are parks galore in Berlin, making it one of the greenest cities in Europe. Picturesque Kollwitz Platz in Prenzlauer Berg has a lovely market on Saturday, with local crafts and produce and a great playground for the kids to expend their clay-oven pizza and waffle fueled energy. There's also a growing trend in Berlin for family-friendly eateries, termed kindercafes, perfect for little ones to refuel, partake in kids' yoga and dance classes, or even catch a puppet show.
Take a stroll along the East Side Gallery, a remaining section of the Berlin Wall that has been painted with wonderful artworks. Don't forget to sign the wall and contribute your names to this piece of history.
Berlin is one of the most bike-friendly cities around – flat and with bike lanes aplenty; even with their own traffic lights! Rent bikes from one of the many local companies and get pedalling. In fact, pedal right along to the Reichstag. The German Parliament building was heavily damaged during World War II, but has been restored and now has a glass dome which you can walk up into for a great view over the city. Book at least 3 days in advance (due to security reasons) via the Reichstag website.
Barcelona
Ah, the Spanish siesta. It probably sounds like a distant dream…and it might stay that way with all the activities that'll have you running around la capital catalana.
A delight for the senses, Gaudi's Park Güell is a visual dreamland for kids and parents alike. Through columns made of ceramic palm trees, past the Hansel and Gretel-like gate house and the smiling mosaicked lizard, you'll happily get lost in its mysterious paths and passageways for hours.
If you fancy some beach time, there are several kilometres to choose from, stretching right from the city centre. As you head further east you'll find playgrounds, parks and even a natural seawater swimming pool. To get close to what lies beneath the waves, visit Barcelona's Aquarium, one of the largest in Europe and where the kids can meet the sharks or penguins in one of the workshops offered throughout the day.
Brussels
Take the family to the whole of Europe in just a few hours! Yes, it can be done – well to a smaller version at Mini-Europe. If you can stand the ensuing sugar crash, top off your day at the Museum of Chocolate. In a typical Brussels townhouse children can find out about the history of chocolate and even get the chance to be a chocolatier themselves.
Belgium is home to some of the most famous comics of all time, and you won't get closer to Tintin or the Smurfs than at the Belgian Comic Strip Centre. Budding young authors of 10-14 years can even take a course on how to construct a comic story.
London
This is a city where you'll never be short of things to do. Kids will love riding up in a glass capsule on the London eye, or delving into the capital's dark history through the London dungeons.
They'll be agog at the British Museum, walk with the dinosaurs at the Natural History Museum, and revel in the interactive London Transport Museum. (Who doesn't want to be a conductor on an old tube train simulator!) Best of all, many of London's museums are completely free.
For Harry Potter fanlets, don't forget to fit in a visit to Platform 9¾ at King's Cross Station; if you can find it…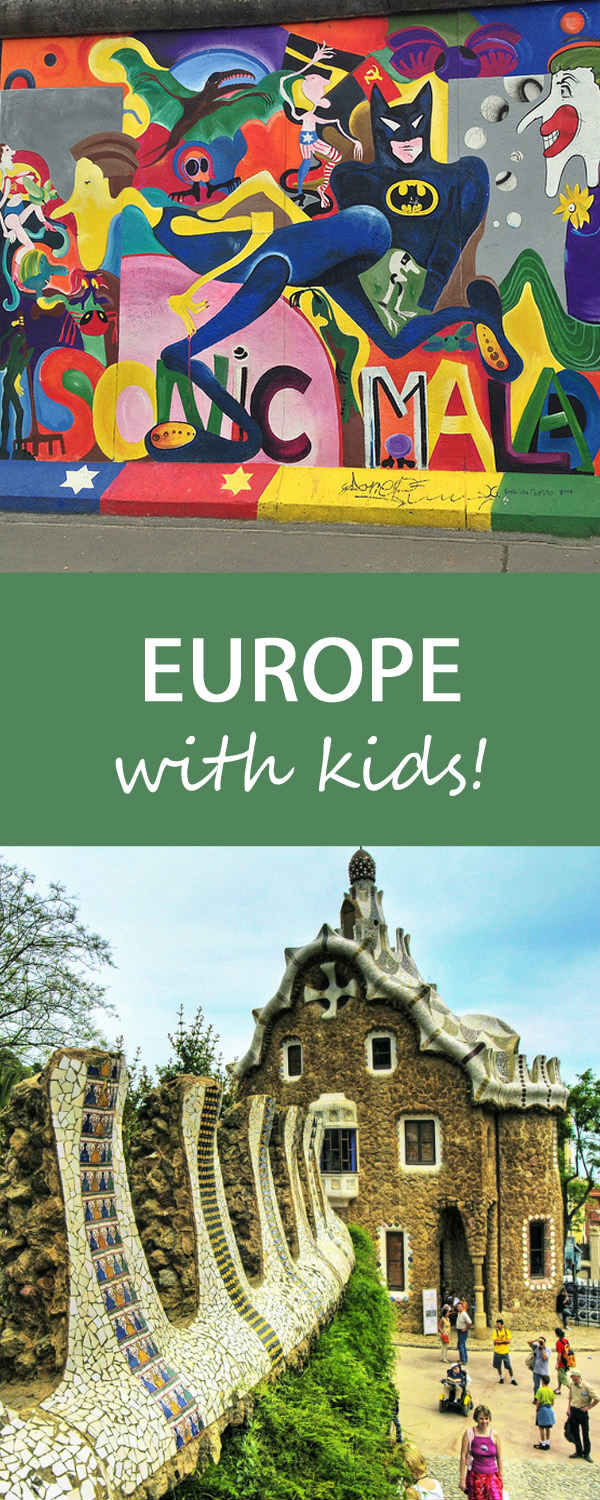 Susy Peddie is a New Zealander, now based in Berlin where she writes for GoEuro and explores the city's many parks and cafes in her free time.