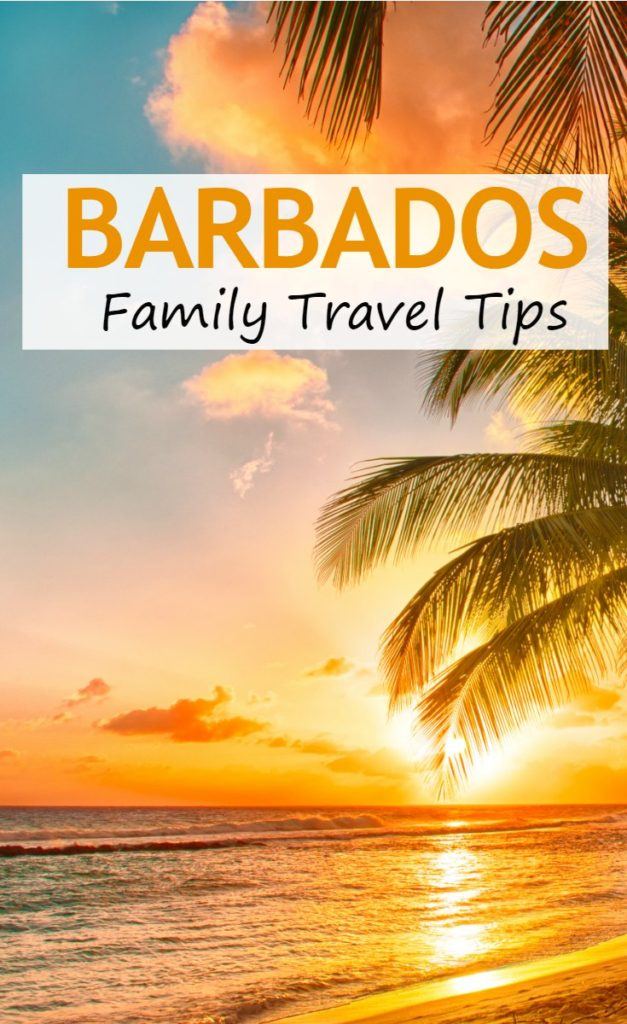 It's no secret that we love to travel, finding the best things to do with kids in Barbados was one of our favorite things of all time.
We've written about everything from family fun in Europe, to getting beyond the bungalow in Bora Bora.
The Best Things to Do with Kids in Barbados
While the whole family loves warm weather and beaches, my recent obsession has been Barbados. Seriously, what's not to love on this island that's packed with fun things to do, beautiful sights and lovely Barbados villas on the beach where the family to relax.
Here's are our list of some of the very best fun family things to do in Barbados.
Enjoy a Submarine Ride
My number one? A trip in a submarine in the aquamarine waters of the Caribbean ocean. What's not to love?
Riding in a submarine is surely among the most exciting things you can try with your kids. The adventure will take you 130 feet underwater, offering the opportunity to witness the most wonderful creatures of the crystal waters of the Caribbean.
We took a submarine ride off of Oahu, Hawaii a few years ago, and absolutely loved it. It's a unique experience, and it lets little kids, who can't yet snorkel or SCUBA dive, experience the beauty of underwater life, from beautiful corals to brightly colored fish, and even possibly sharks and sting rays!
Play among Brightly Colored Sea Anemones in Animal Flower Cave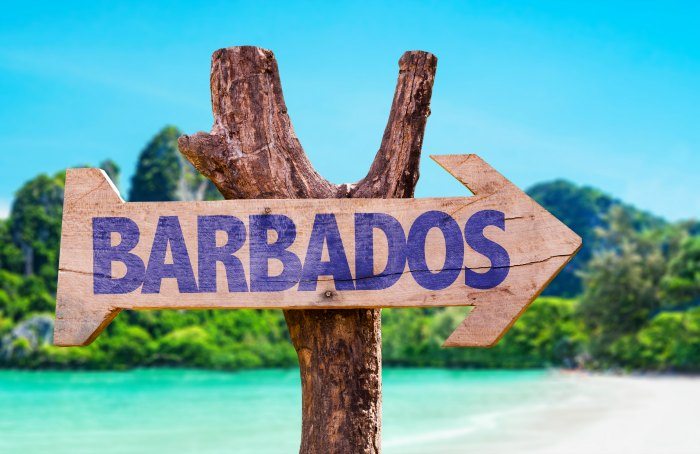 Kids and wild waves don't always mesh, especially smaller kids who can't swim well.
For younger kids, tidal pools are a great way to introduce them to the ocean without overwhelming them with waves.
The tidal pools of the island of Barbados are home to thousands of beautiful anemones and corals. Even better, kids are allowed not only to watch, but also to touch – they can gently poke the anemones to see how they close. The caves in the northern part of the island are known to be the best spots for seeing humpback whales, too, so you and your kids are in for an unforgettable adventure here.
Go on an Unforgettable Cruise Aboard a Pirate Ship
Ahoy, matey!
Ever since Jake and the Neverland Pirates entered their vocabulary, our kids have adored anything pirate.
Pirating has never been more fun than on Jolly Roger 1, a pirate ship cruising around Barbados. The four hour daytime cruise is much more than a ride on a special boat – the tour includes sightseeing, fish-feeding stops, rope swinging, walking on the plank and swimming with the turtles. The ship has an open bar (do I hear a yahoo from the parents, here?) and dinner and lunch are served by the captain.
Is it wrong that I may enjoy this more than the kids?
Visit the Barbados Wildlife Reserve and Discover the Island's Unique Wildlife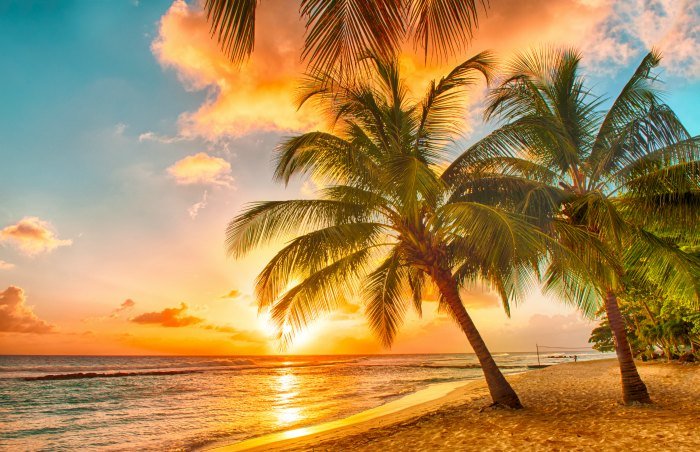 You don't need to go to the ocean to enjoy life on Barbados. In fact, the mainland of the island has just as much to offer on Barbados as the sea.
The Wildlife Reserve offers an excellent opportunity for the entire family to watch exotic animals walk, crawl or fly by – flamingoes, peacocks, pelicans and parrots are just as common as tortoises and mara. The Reserve is also one of the best places in the world to encounter green monkeys, these cute animals always ready for some mischief.
Enjoy Watersports Together
Snorkeling and paddle boarding are among must-try activities on Barbados and you can also rent a catamaran and enjoy the crystal waters in comfort. Most resorts offer various monitored and non-monitored sporting activities, so no matter what age your kids are, they will surely enjoy the water like nowhere else in the world. This is one of our very favorite things to do with kids in Barbados!
Relax in the Comfort of Your Villa
Vacations are just as much about relaxing in comfort and style as they are about spending time in an active way and collecting experiences and memories.
If you want space of your own and you are looking for a way to enjoy your vacation in a calm and luxurious environment, a gorgeous Barbados villas on the beach will surely make you and your family happy.
Plus, hanging with the family is easily one of the things to do with kids in Barbados!
Want to learn more?
Here's what the Lonely Planet (one of our favorite travel websites) has to say about Barbados. Not too shabby, right?
While it's justifiably famed for its fantastic beaches, Barbados is an island that has it all. In addition to fine powdery sand and brilliant turquoise bays, you'll find smashing nightlife, a Unesco World Heritage–listed capital, a beautiful interior dotted with gardens, and wild surf on the lonely east coast, all inhabited by a proud and welcoming populace.
You can also find a lot of fantastic information on the official Visit Barbados website, the official tourism website for Barbados.
What you need to know
Barbados is a beautiful Caribbean island, located in the southern Caribbean, close to Saint Lucia and Granada. It's an independent British Commonwealth nation, that has been an independent country since 30 November 1966. The capital is Bridgetown, and the literacy rate impressive at almost 100%.
Despite being an independent country, the British influence is still felt very strongly in Barbados. It's common to see locals enjoying traditions like afternoon tea and cricket. If you're a cricket fan, this is a rare mix of Caribbean charm and weather, and a chance to play cricket. You'll even see polo played frequently, with entire festivals and events dedicated to the sports of polo and cricket.
English is the official language, but you'll hear an English-based creole language, referred to locally as Bajan, spoken by many of the island's locals.

Have you visited Barbados? What were your favorite things to do with kids in Barbados?