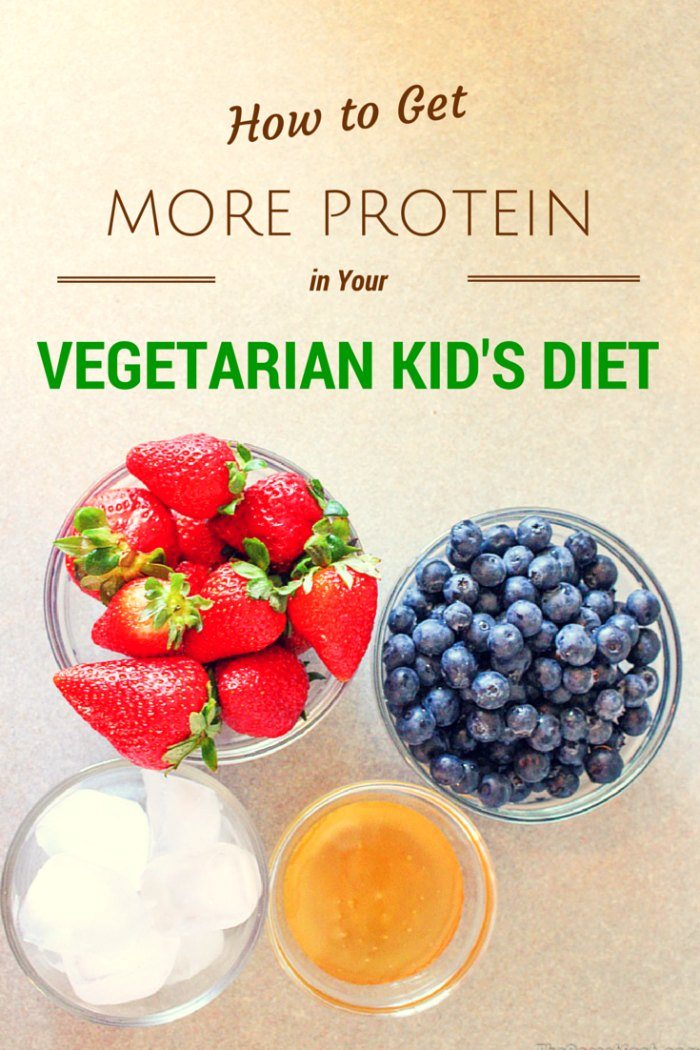 I've been a vegetarian for close to 40 years. Since I do most of the cooking in our house, my kids eat a mostly vegetarian diet.
As a vegetarian family, I get a lot of well-meaning questions about our diet. Of these, probably the most common is for people asking if the kids get enough protein.
A lot of this comes from a pretty deeply entrenched belief in North American culture that people need meat to get enough protein.
The truth is that adults and kids don't need animal protein to keep their bodies healthy. Kids who are vegetarian can easily get enough protein from plant-based foods.
Getting enough protein is especially easy for kids that eat dairy, but vegan kids can also get plenty of protein in a plant-based diet.
Here are some of our tried and tested ways to get enough protein for our vegetarian kids.
Protein-rich dips
Refried bean dip, hummus and black bean & corn salsa are all excellent ways to increase protein in their diet. Served with baked corn chips, pitas or even veggies for dipping, these dips are hearty, tasty and great vegetarian proteins.Veggie burgers
Black bean burgers as well as many packaged vegetarian burger options are easy to substitute in your buns with great things like tomato, avocado and your favorite condiments. Served with a slice of cheese and a nice side of baked sweet potato fries and your kids won't know any different.
Veggie meat crumbles
Vegetarian meat crumbles are excellent in things like tacos, taco salad, enchiladas, spaghetti and even chili.
Hide the mushrooms
Many mushrooms are excellent as a main dish, while others are perfectly great diced fine and tossed into things like sauces and soups as an added protein source. They add a little richness, but are often undetected by picky eaters. We have a yummy Vegetarian Bean Soup Recipe that my kids love, which would be perfect for hiding a little mushroom in.
Make your own trail mix
Let kids help you make a nice mix of nuts, dried fruits and even granola for a great tasty trail mix that is high in protein.
Serve cheese cubes with fruit
String cheese or Low Fat Sharp Cheddar Cheese are great high protein snack options that pair perfectly with fresh fruit.Many of your favorite snacks and foods are actually already high in protein but vegetarian. Investing in quality veggie burgers and veggie crumbles will increase protein without the meat factor.
Getting more vegetarian protein into your kids diet is much easier than you think. Simply think about their favorite foods and adapt as needed.
If you're looking for more ideas, check out the The Great Vegan Protein Book by Celine Steen and Tamasin Noyes.