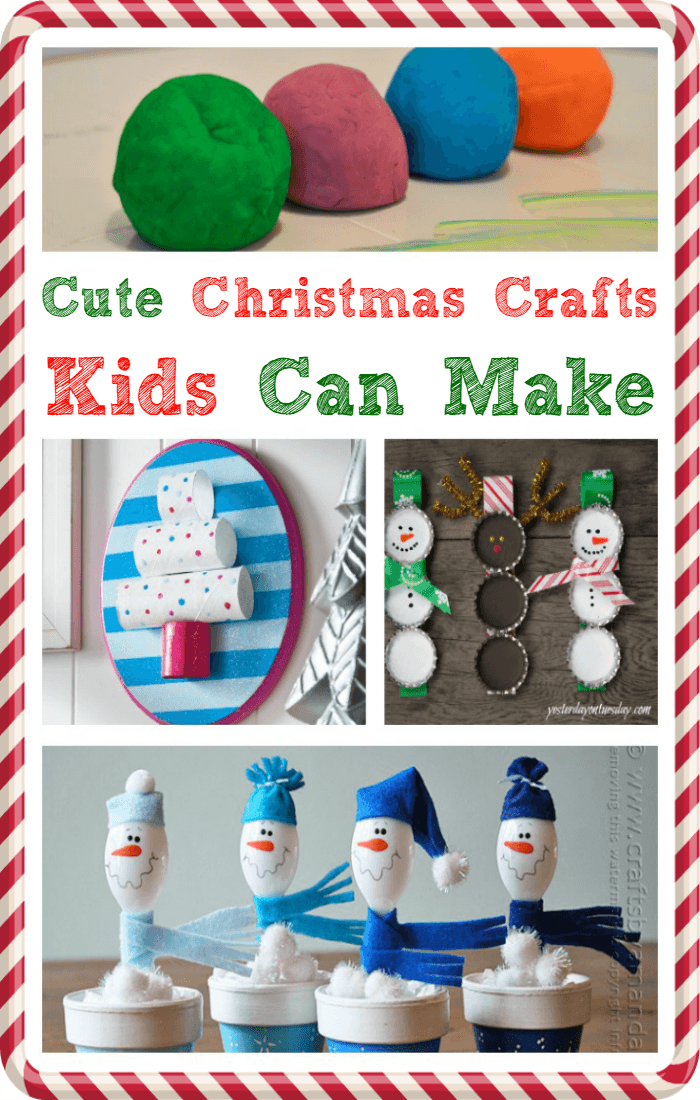 There is nothing more fun than watching your kids faces light up with the excitement of Christmas.These Cute Christmas Crafts For Kids are a great way to spend a weekend afternoon.
Grab a few basic supplies, some imagination and the camera. You'll want to capture these memories of your kids playing in paint, glue, glitter and more! Nothing will be as precious as a hand made gift, ornament or picture from your child this year!
Friends, grandparents, aunts, uncles and even teachers will love receiving this cute Christmas crafts for kids. Not only will your children have fun making these various crafts, ornaments and treats – they will love being able to give them as a gift too. Invest in some cute holiday themed bags, tins or boxes and let your kids have fun creating a beautiful gift package with a customized gift tag too. Many of these fun Christmas crafts will also be great for preserving for years to come as a great family memory you can pull out from year to year and remember.
Don't forget to put the year date and your kids initials on these ornaments and crafts! This will be a great way to keep track of who made what in years to come!