Suddenly, it seems that I'm seeing gorgeous, wispy summer dresses everywhere I look.
Check out all these gorgeous new dresses for 2022!
As a big busted woman, most summertime dresses just don't work for me. Spaghetti straps? Not such a good look with a the thicker bra straps I need.
And braless? I might give someone a black eye. Or take out a small child. Or a small village.
In a hurry? Check out Modcloth's cute summer dresses now.
I know I'm not going to get a lot of sympathy here, but ladies, if you have big breasts you know what I'm talking about. Those light summer dresses can be a real pain. It's just hard to find a summery dress that is flattering and fits well on an hourglass figure.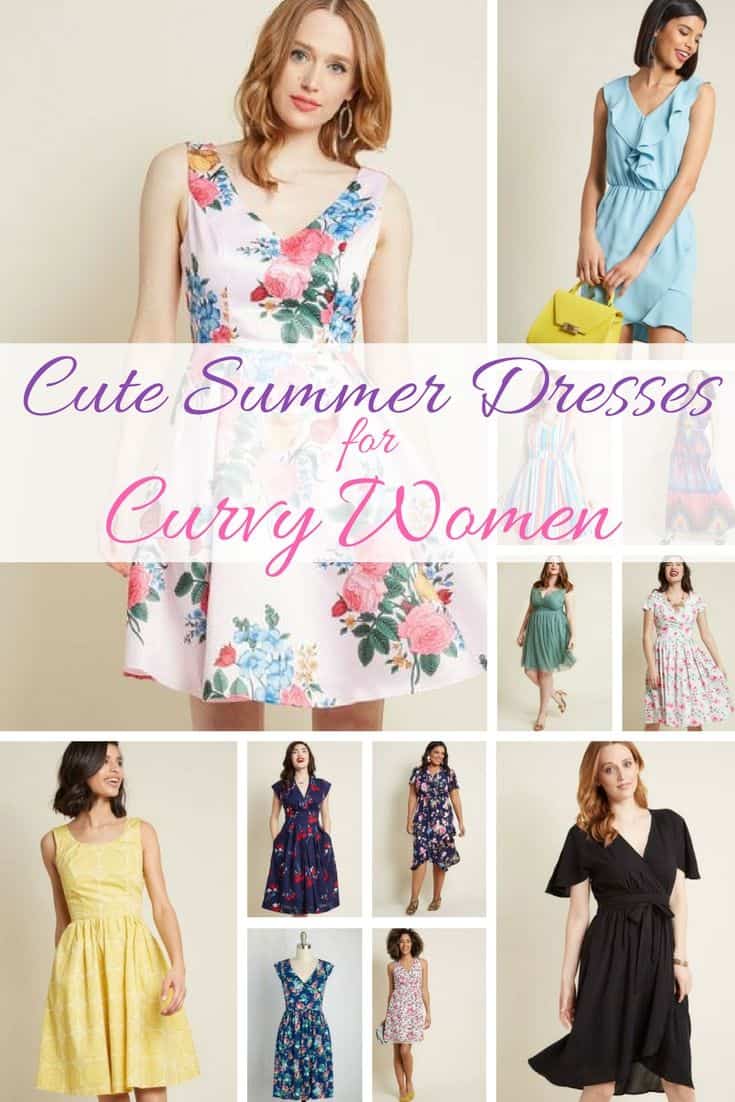 So I've done a bit of research. OK, I'm not sure if online shopping counts as research, but work with me on this one…
All of these have a neckline that draws attention away from the breast, and all can accommodate a larger bra strap. There's even a pretty little black dress that I adore, and some lovely cocktail dresses for big bust women! You can find all of these dresses at ModCloth.
Flattering dresses for big bust and tummy
Click here to see all of ModCloth's spring and summer dresses.
We even have a couple of discounts that can save you some money:
Check them out: 15 of the best summer dresses for big busted women.
Wild As the Flowers Sleeveless Dress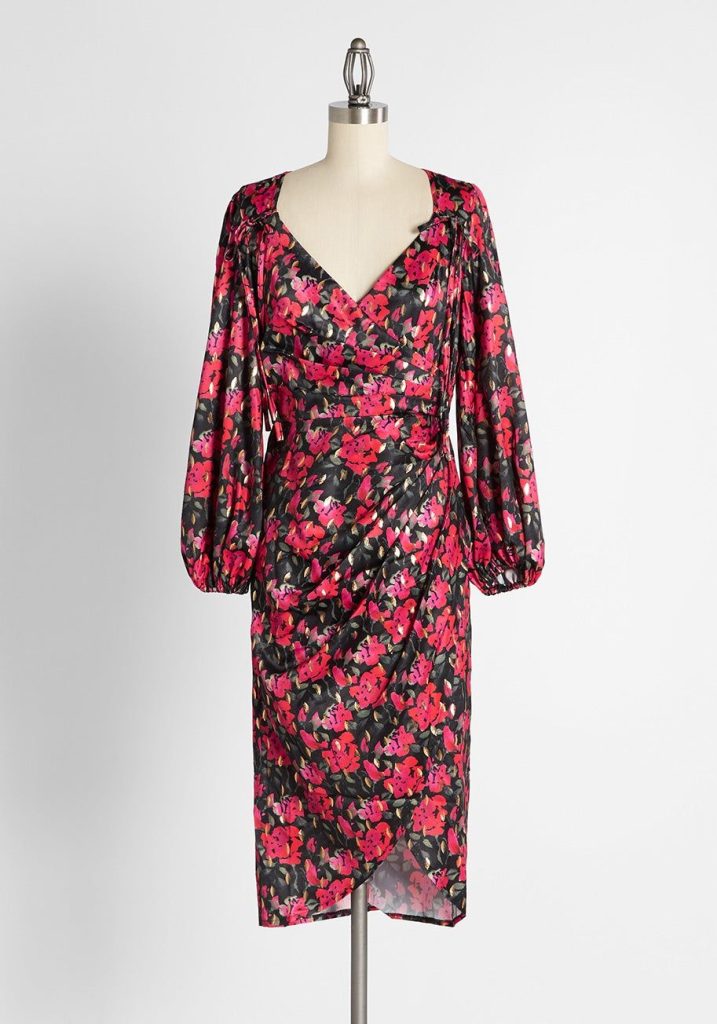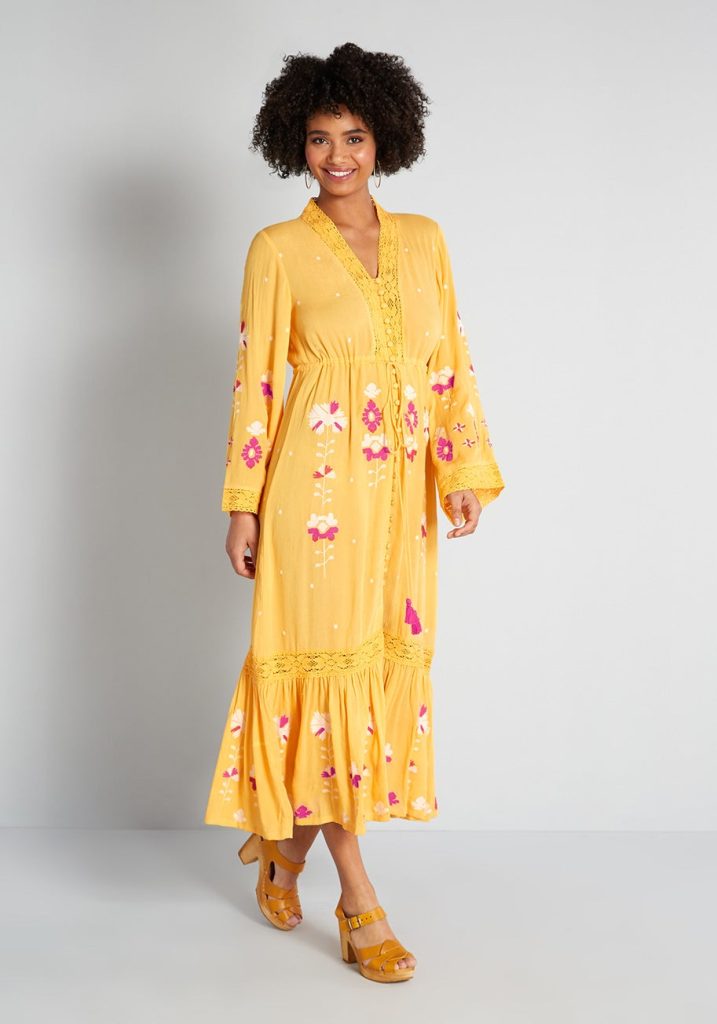 Sunshine of Your Love Midi Dress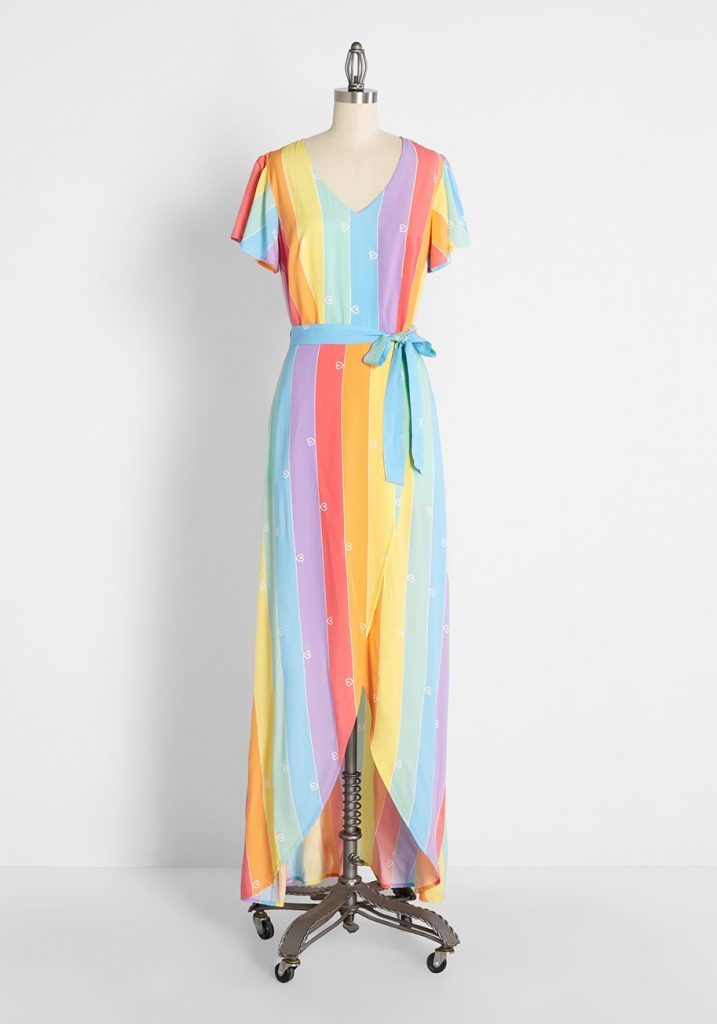 That Rainbow Loving Feeling Maxi Dress By Collectif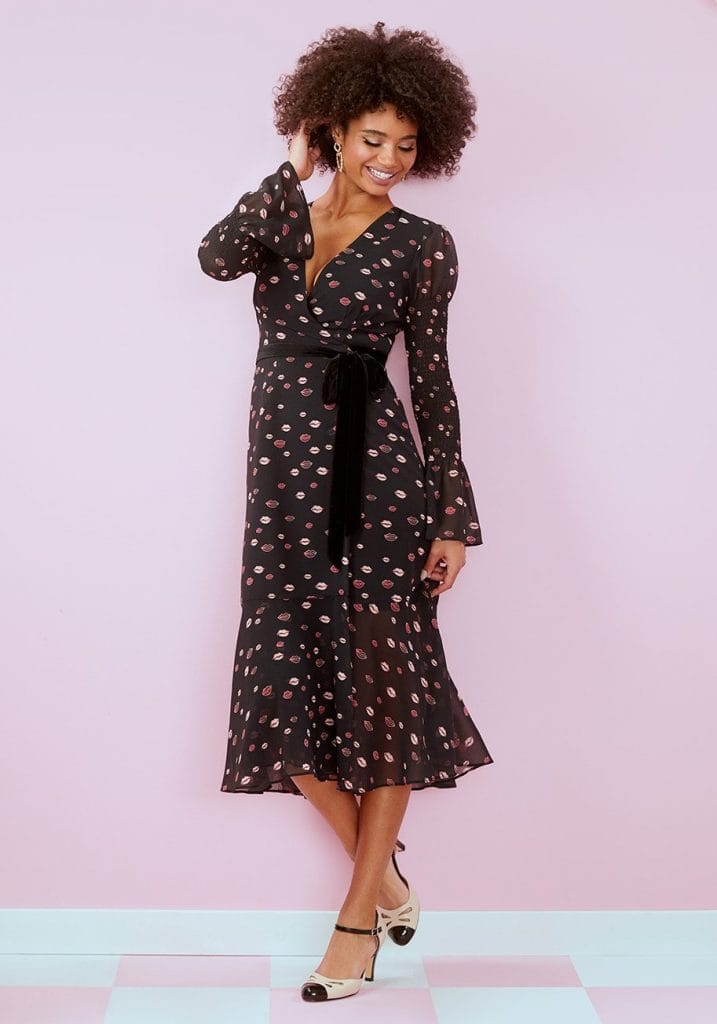 Truth From My Red Lips Midi Dress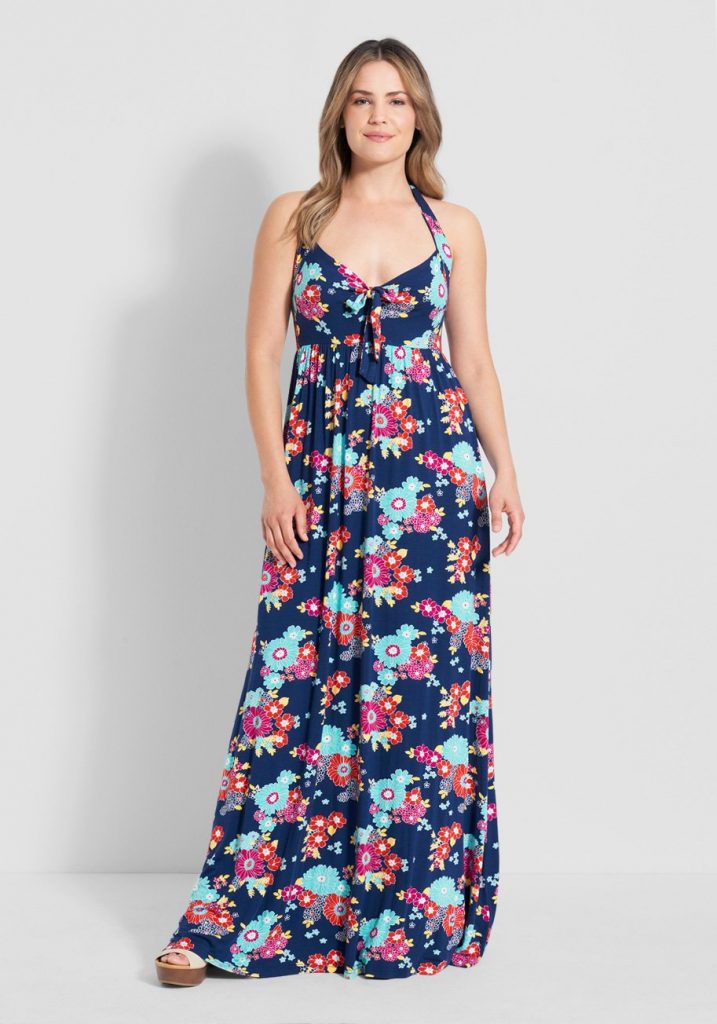 Friendships Are Blossoming Maxi Dress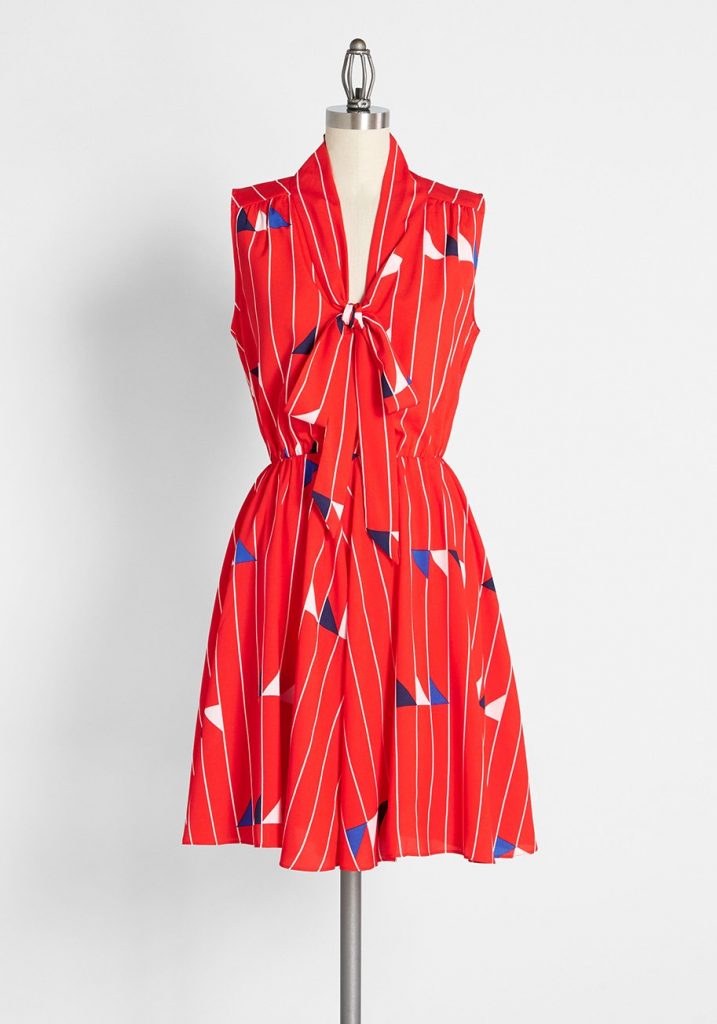 Bliss In a Swish Tie-Neck Dress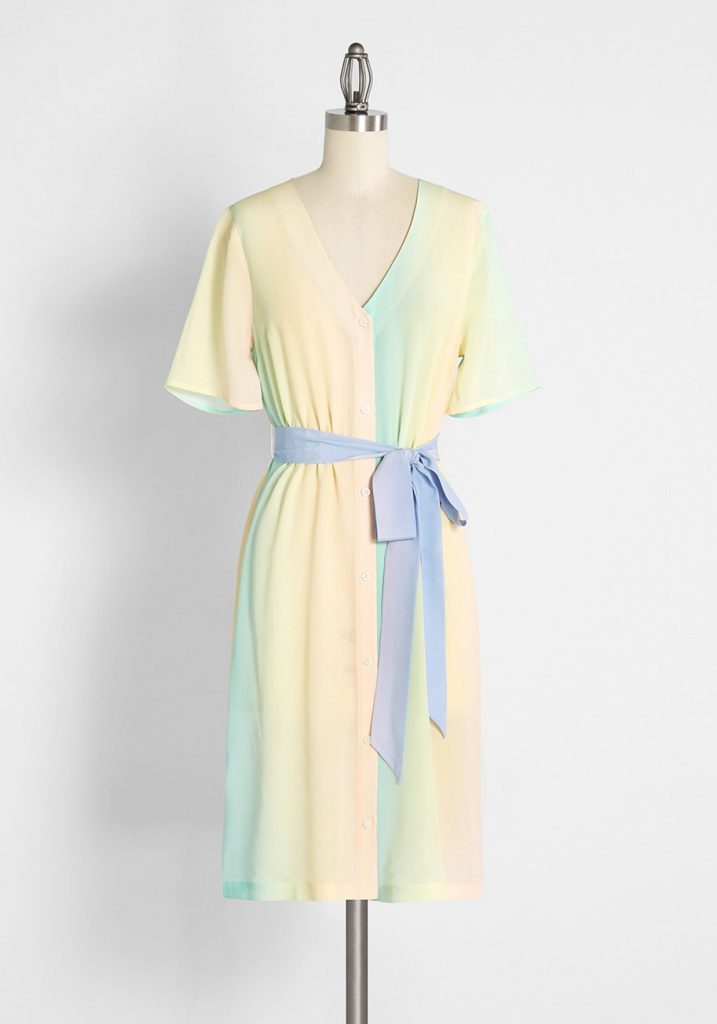 Plus size Lasso Around My Heart Silk Dress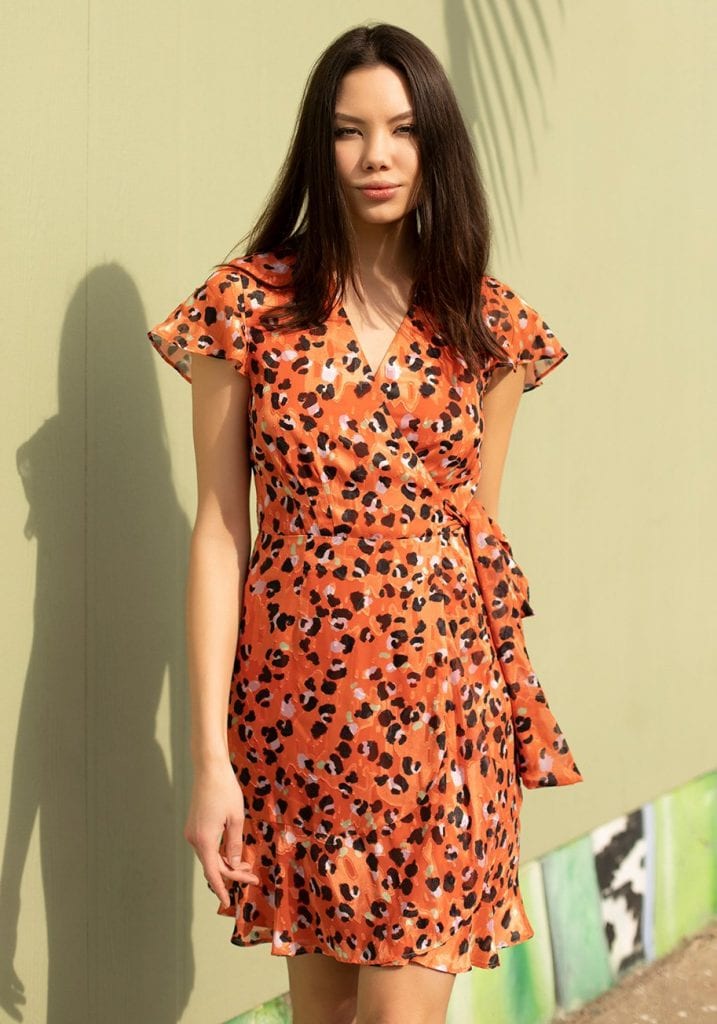 Leopard Party Prowl Wrap Dress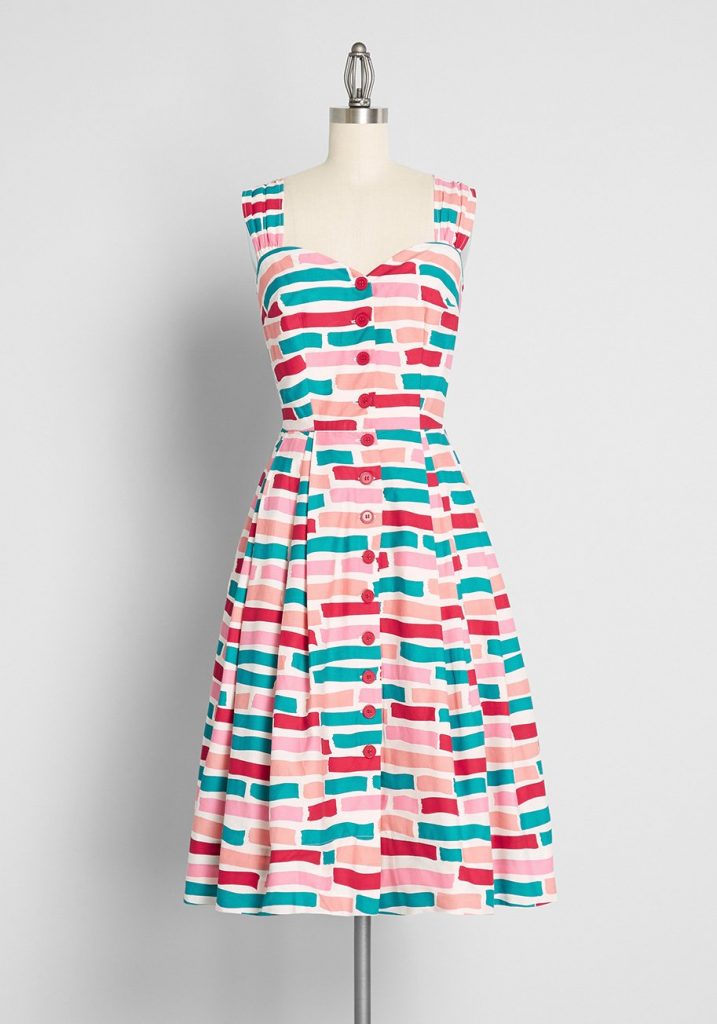 Brightly Befitting Fit And Flare Dress By Emily and Fin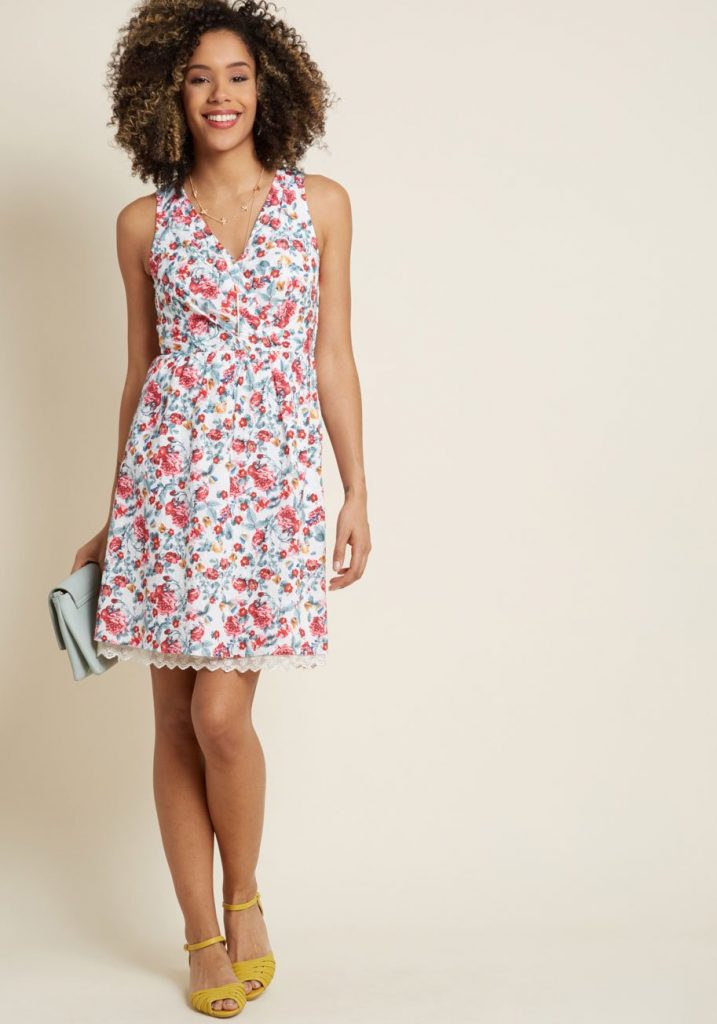 Ecstatic Occasion Cotton A-Line Dress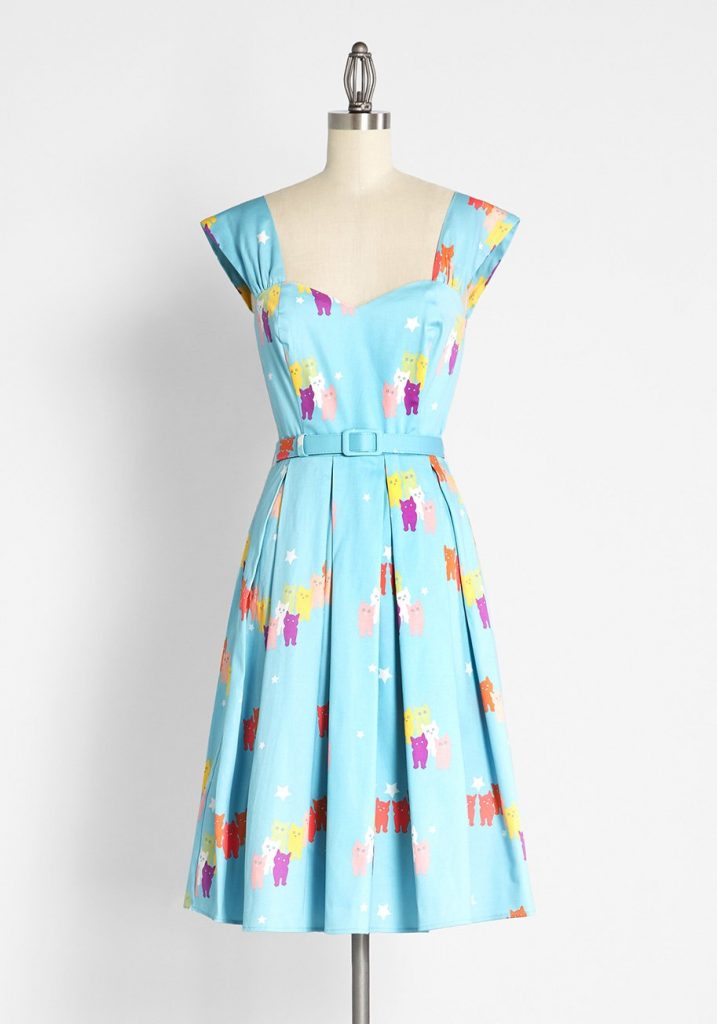 Cosmically Colorful Cats Swing Dress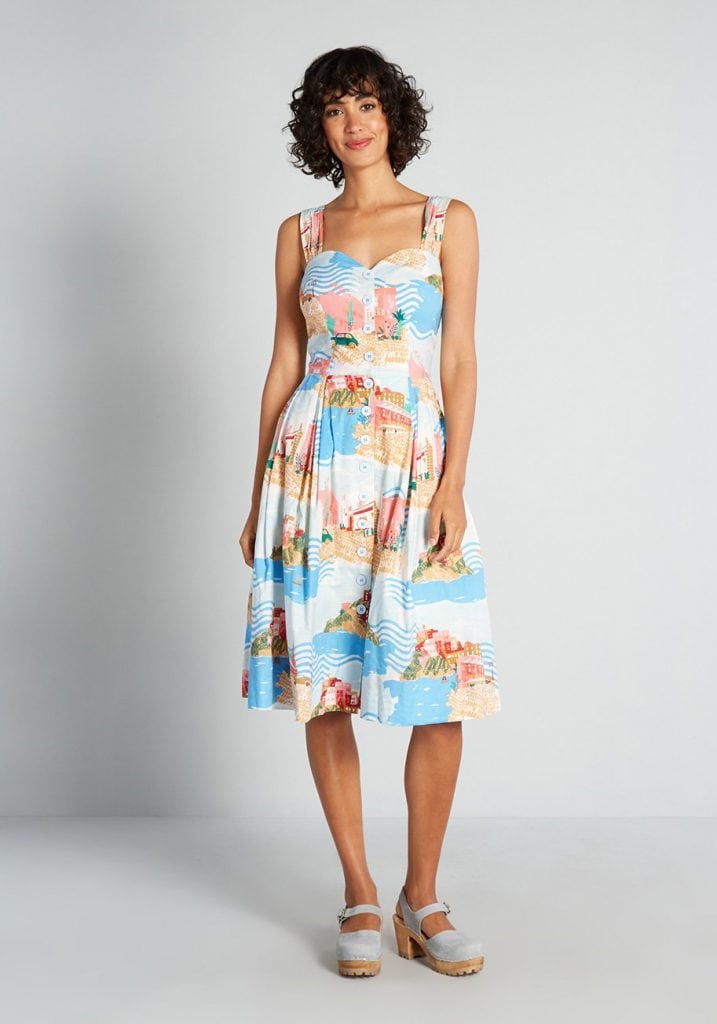 Road Trip Rendezvous Midi Dress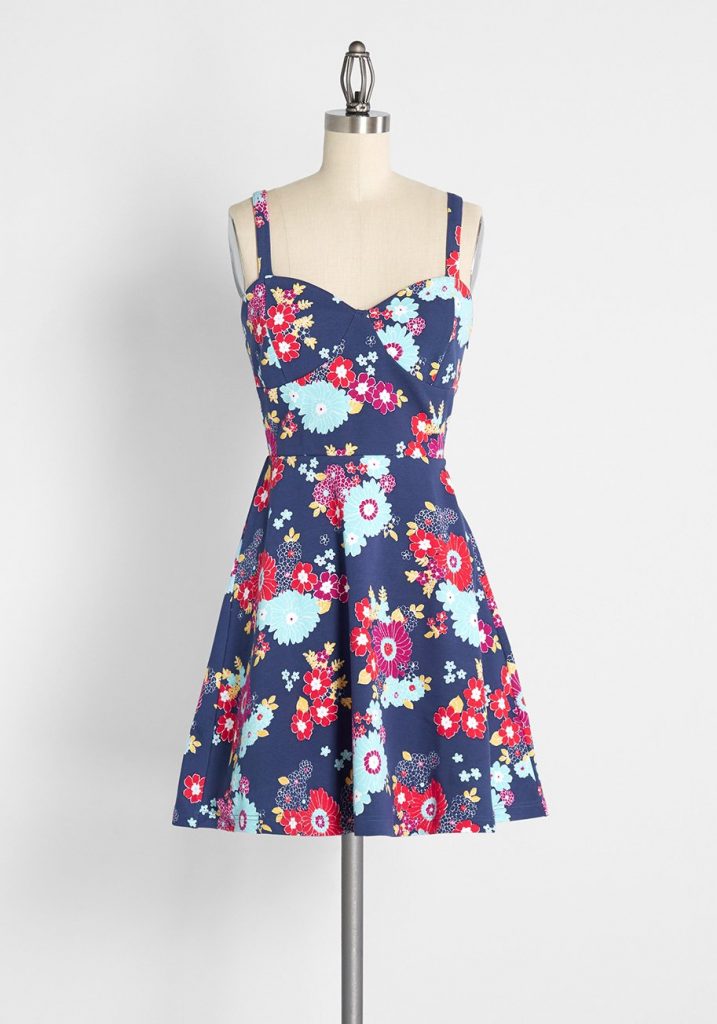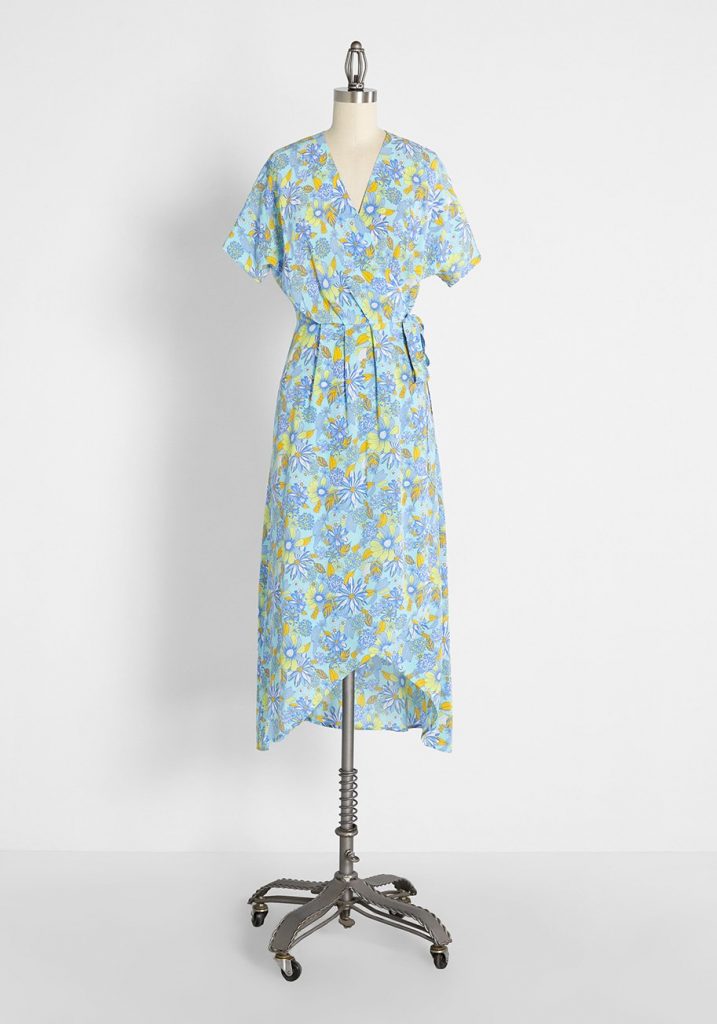 Dressed For My Delight Silk Wrap Dress