There is nothing quite like the taste of a crisp tortilla chip with fresh homemade salsa. These easy to make homemade salsa recipes are more than just tomato and jalapeño. We have taken the time to gather some of the best flavors and easiest salsas on the Internet for you to create in your own kitchen. We focused on copycat recipes that will remind you of your favorite restaurants, and also unique combinations of things like fresh fruit, tomatoes and great peppers.
Salsas can be a combination of many different types of fruits and vegetables. Instead of getting stuck in the box of eating only tomato salsa, try out something new like a grilled pineapple salsa, a tomatillo salsa or a rich verde salsa instead.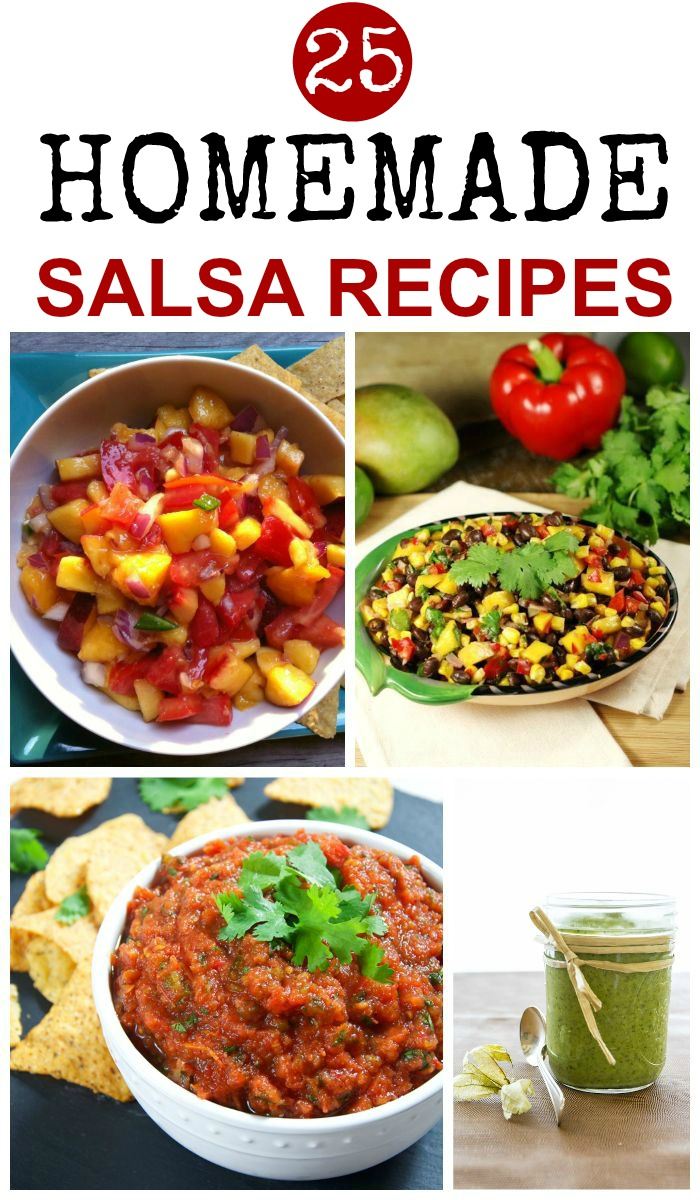 25 Easy to Make Homemade Salsa Recipes
Here they are: 25 of the best, easiest to make homemade salsa recipes!
Roasted Guajillo Pepper Salsa
Black Bean Salsa
Sweet Tangy Mango Salsa
Easy Roasted Vegetable Salsa
Easy Restaurant Style Salsa
Grilled Pineapple Salsa
Copycat Chachos Mango Salsa
Roasted Corn, Black Bean and Mango Salsa
Fruit And Veggie Salsa
Medium Heat Fresh Vegetable Salsa
Roasted Poblano Salsa
Hatch Chile Salsa
Grilled Mango And Corn Salsa
Salsa Verde With Tomatillos
Copycat Chipotle Mexican Grill Spicy Corn Salsa
Mango Salsa
Chunky Avocado Salsa
Cranberry Salsa
Harvest Sweet Potato Salsa
Easy Roasted Corn Salsa
Tasty Black Bean Salsa
Fresh Peach Mango Nectarine Salsa
Tomatillo Avocado Salsa
Strawberry Mango Salsa
Fresh Tomato Salsa
Imusa Salsa Dish 3 Piece, Multi Color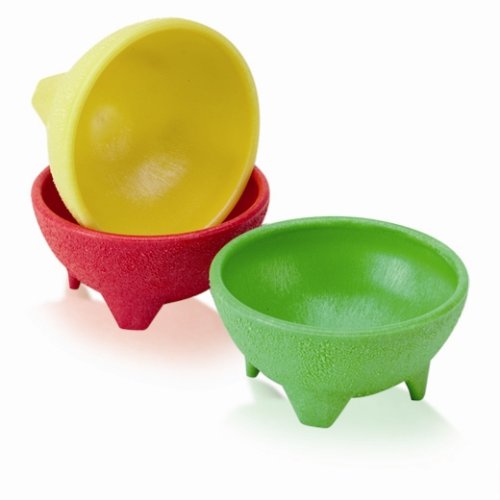 Fresh produce brings about many opportunities to create homemade salsa. Salsa recipes go far beyond simply being an appetizer at your local Mexican restaurant. These bring great flavor to grilled meats, salads and even have a few sweet flavors you could serve as a dessert salsa.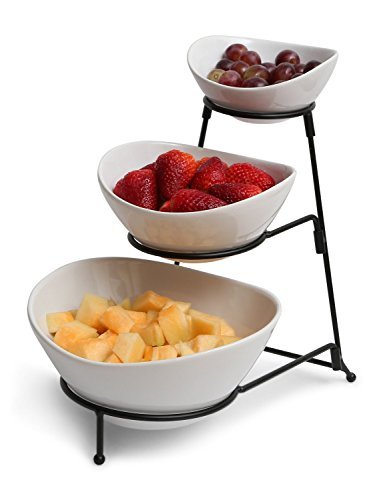 Whether you like your salsa spicy with hot pepper heat, deep in rich flavor from roasted vegetables or light and satisfying like a simple pico de gallo, you'l find what you need in this great list of easy homemade salsa recipes.
Salsa Cookbook: Learn How to Make Salsa with Delicious Salsa Recipes from All Around the World!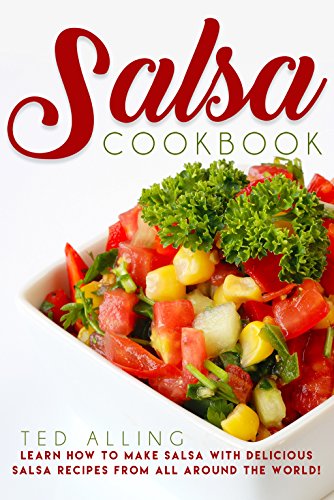 Did you like this post? Check out our delicious, easy six ingredient taco dip recipe!