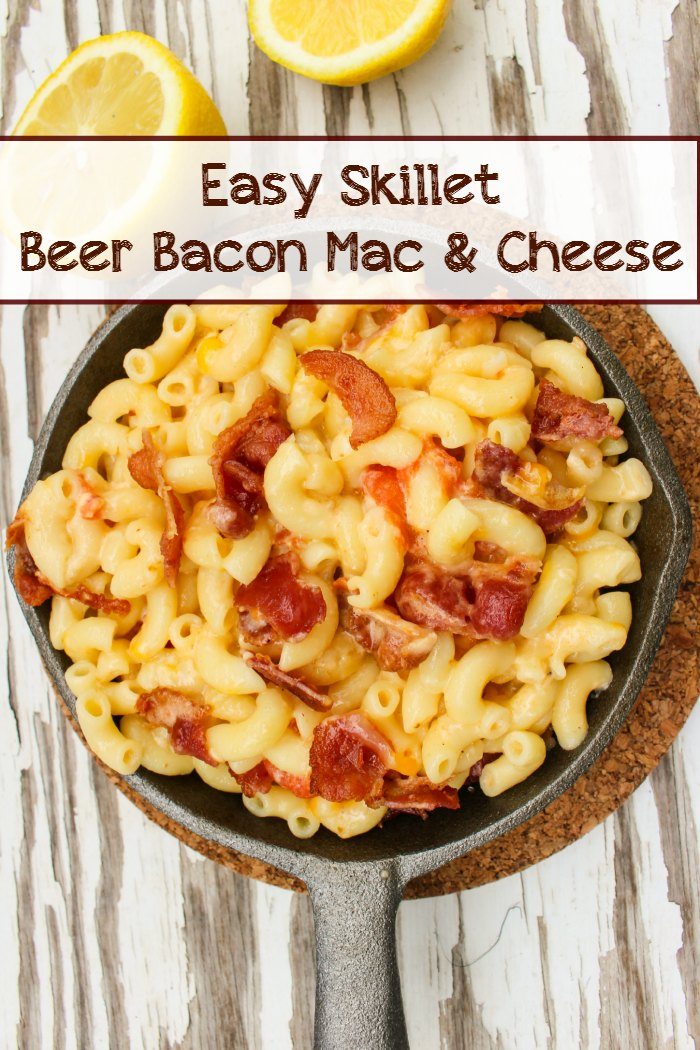 Because, bacon, you guys. Bacon.
Coupled with delicious, creamy mac and cheese, this bacon loaded dish can be whipped up in no time at all (recipe below).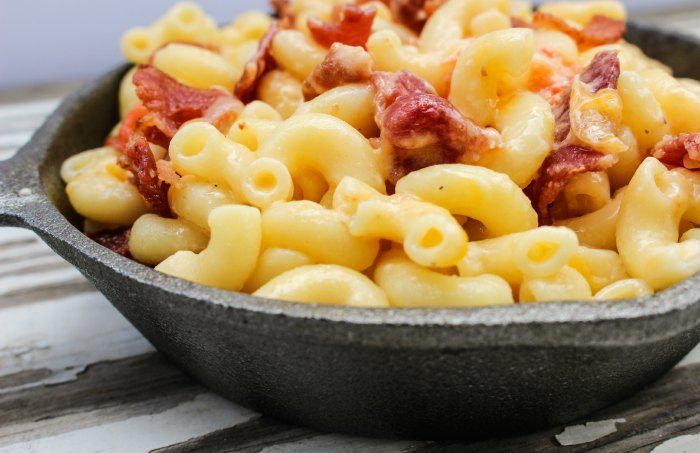 Are you all about bacon, too?
Check out this amazing bacon cheddar ranch dip, and these best of bacon recipes.
Easy Skillet Beer Bacon Mac and Cheese Recipe
Ingredients
1/2 lb Applewood smoked bacon, cooked and cut into 1/2 inch pieces
1/2 cup beer
1 cup half and half cream (or milk)
2 cups uncooked elbow pasta
3 tomatoes, chopped
2 cups shredded three cheese mix (you can also substitute cheddar, mozzarella, or Monterey Jack), plus 1  cup set aside
Juice from 1/4 lemon
Hot peppers, to taste
Directions
Cook elbow pasta according to package directions. Drain and set aside.
Heat a skillet over medium heat, add half and half cream and beer, and whisk together.
Whisk in 2 cups cheese and cook on medium low heat for five minutes to thicken.
Stir in pasta, bacon, and tomatoes.
Cook for five minutes, or until bubbly and heated throughout.
Stir in hot peppers and lemon juice, and season with salt and pepper to taste.
Sprinkle with remaining 1 cup cheese.
Enjoy!
Tip: If you have vegetarians in the crowd, you can substitute vegetarian bacon.