So, confession time here. I'm a huge, huge dip lover, especially a cold bacon cheddar ranch dip. So good!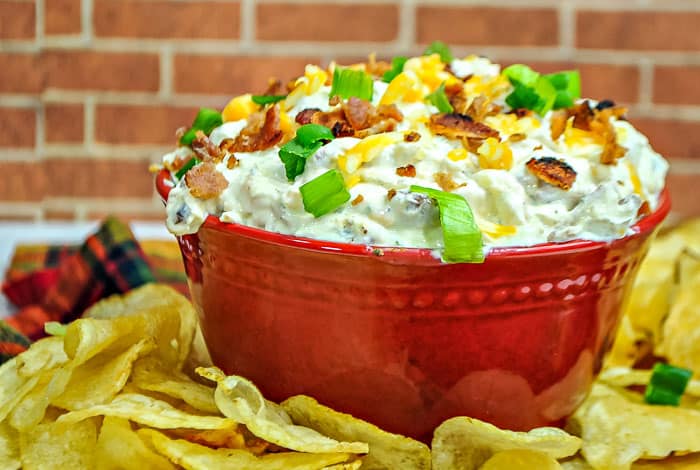 It really doesn't matter what kind of dip, though. I adore everything from dill pickle dip to a tasty taco dip or even a tasty vegetarian dip!
This bacon cheddar ranch dip recipe is to die for! It's made with sour cream, our favorite Hidden Valley Ranch Dressing, bacon (who doesn't love bacon, honestly!), cheddar cheese, and green onions.
That's it! Just five ingredients in this bacon ranch cheese dip and it's soooo good that everyone you serve it to will be begging for the recipe.
Five Ingredient Bacon Cheddar Ranch Dip Recipe
Are you ready? Here it is, our very best bacon cheddar cheese dip with ranch flavoring. So good
Ingredients
32 oz sour cream
2 tablespoons of ranch dip seasoning. We love Hidden Valley Ranch seasoning – buy it on Amazon here.
6 slices of bacon cooked to crispy and crumbled. Reserve 2 tbsp to sprinkle on top.
1 cup of Cheddar cheese, finely shredded. We like old Cheddar for extra flavor! Reserve 2 tbsp to sprinkle on top.
1 cup green onions, chopped. Reserve 1 tbsp to sprinkle on top.
Tip! Want to make this recipe vegetarian? Just substitute bacon for vegetarian bacon bits! We like McCormick Imitation Bacon Bits.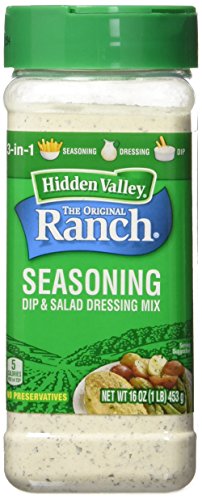 Directions
Mix  sour cream and ranch dressing in a large bowl.
Add the chopped bacon, finely shredded cheddar cheese, and 1/2 of the chopped green onions
Cover and refrigerate. You can eat it right away, but it's even better if you refrigerate for two hours.
Just before serving, sprinkle with remaining  bacon, shredded cheddar cheese, and green onions!
To serve, just eat with your favorite crackers, potato chips, or veggies. We love these pita Stacy's Simply Naked pita chips – you can buy them on Amazon here.
Do you have a favorite dip? Let us know below! If you tried this cold bacon cream cheese dip, let us know too!