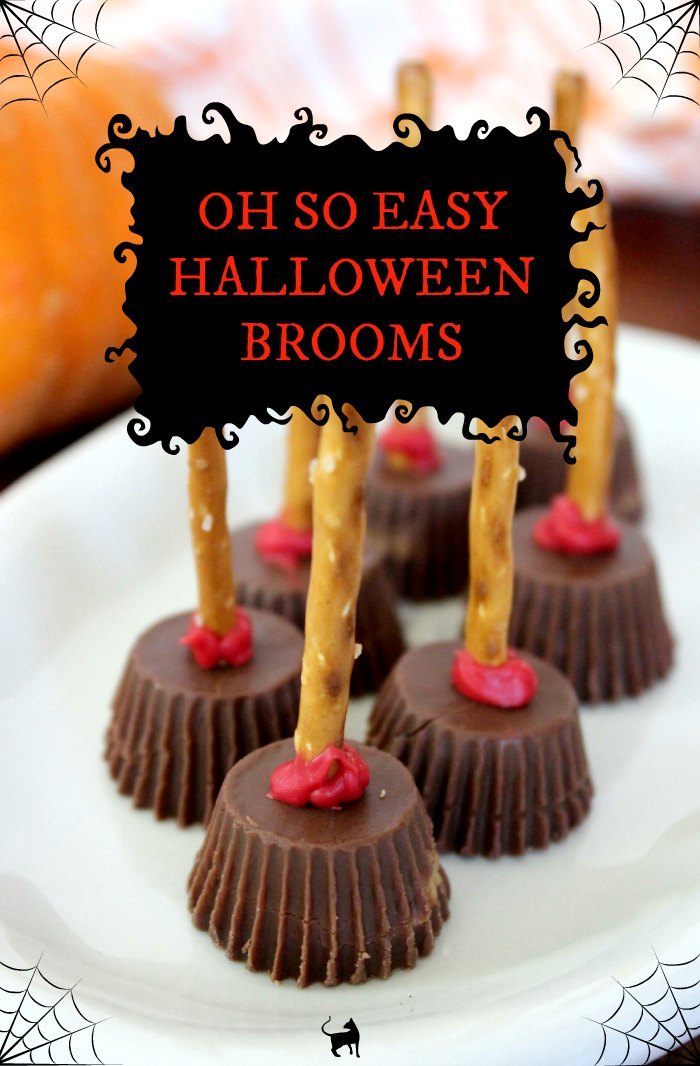 These cute little Reese's Halloween brooms are a quick, easy Halloween treat that's perfect for a last minute Halloween party on a budget.
Now, it's true that maybe they don't win the award for the healthiest snack, but then again, it's Halloween. If there's any day the kiddos (and you) should get a little pass, Halloween's the day.
These are incredibly easy to make, and are a perfect snack for the kiddos to help make.
There are only three ingredients, and it takes only about 10 minutes to make a batch.
What you'll need
20 Reese's Miniatures. Buy on Amazon here.
20 Pretzel Sticks. Click to buy on Amazon here.
1/4 cup fall colored Candy melts (Red, Orange or Green). Buy on Amazon.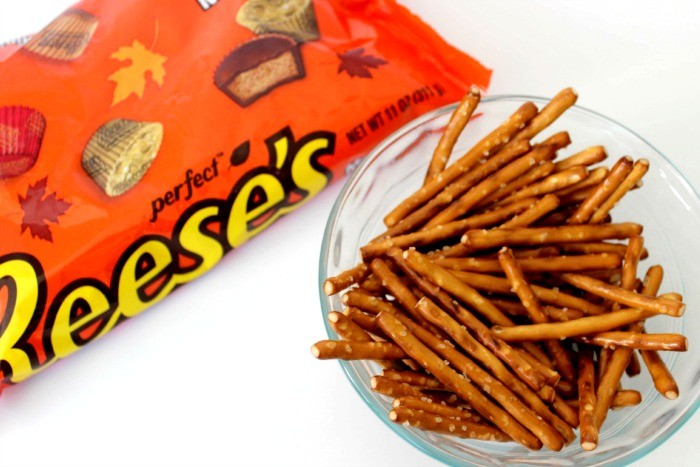 How to make
Line a baking sheet with parchment paper
Melt fall colored candy. The easiest way to melt the candy is to warm it up in the microwave for about 30-40 seconds, stiffing as you go.
Dip 1/4″ of pretzel into melted candy.
Poke a pretzel stick into the bottom of each Reese's cup. Put cup on the prepared pan.
Set in the refrigerator for 10 minutes.
REESE'S Peanut Butter Cups Minis, 8 Ounce (Pack of 4)